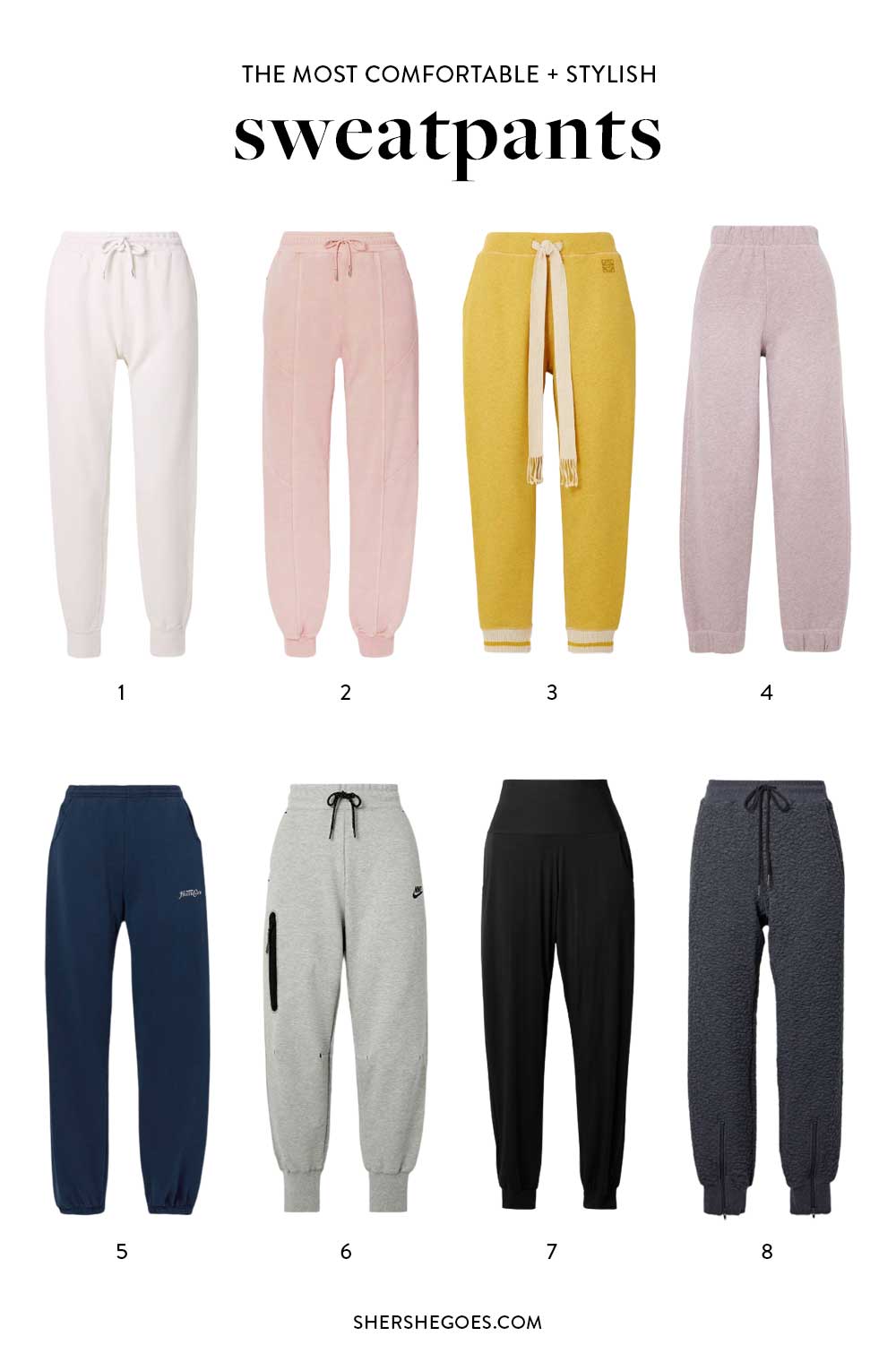 The Best Sweatpants for Women (2021)
Remember working from work?
Nah, me neither.
Working from home is the new normal, whether we like it or not.
Sure, it can be lonely and monotonous, but boy are there some benefits, too.
For starters? How about the fact that only your upper body and face is visible on Zoom?
That's right! Literally no one has to know what pants you're wearing. Or if you're even wearing pants.
Just kidding, wear pants. Better safe than sorry.
However, there's no reason you can't wear a cozy pair of women's sweatpants while you're working from home. They're cozy, chic, and could (potentially) even look like normal pants if someone briefly catches you taking a break from your interminably long marathon of pointless Zoom calls.
To bring some casual flair to your WFH wardrobe, keep reading for our 7 favorite sweatpants for women!
ADVERTISEMENT
Keep reading, or pin this article to save it for later ⇟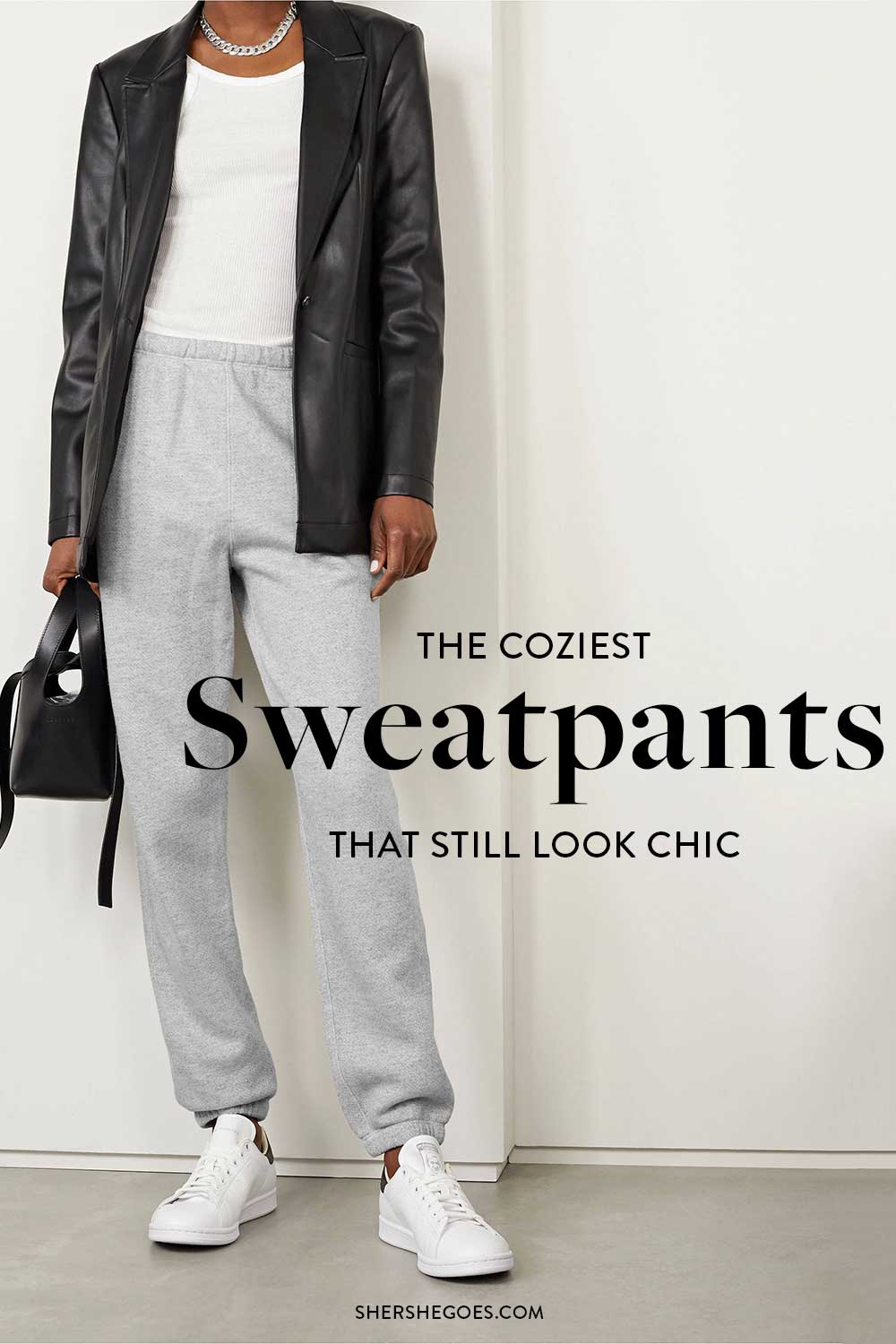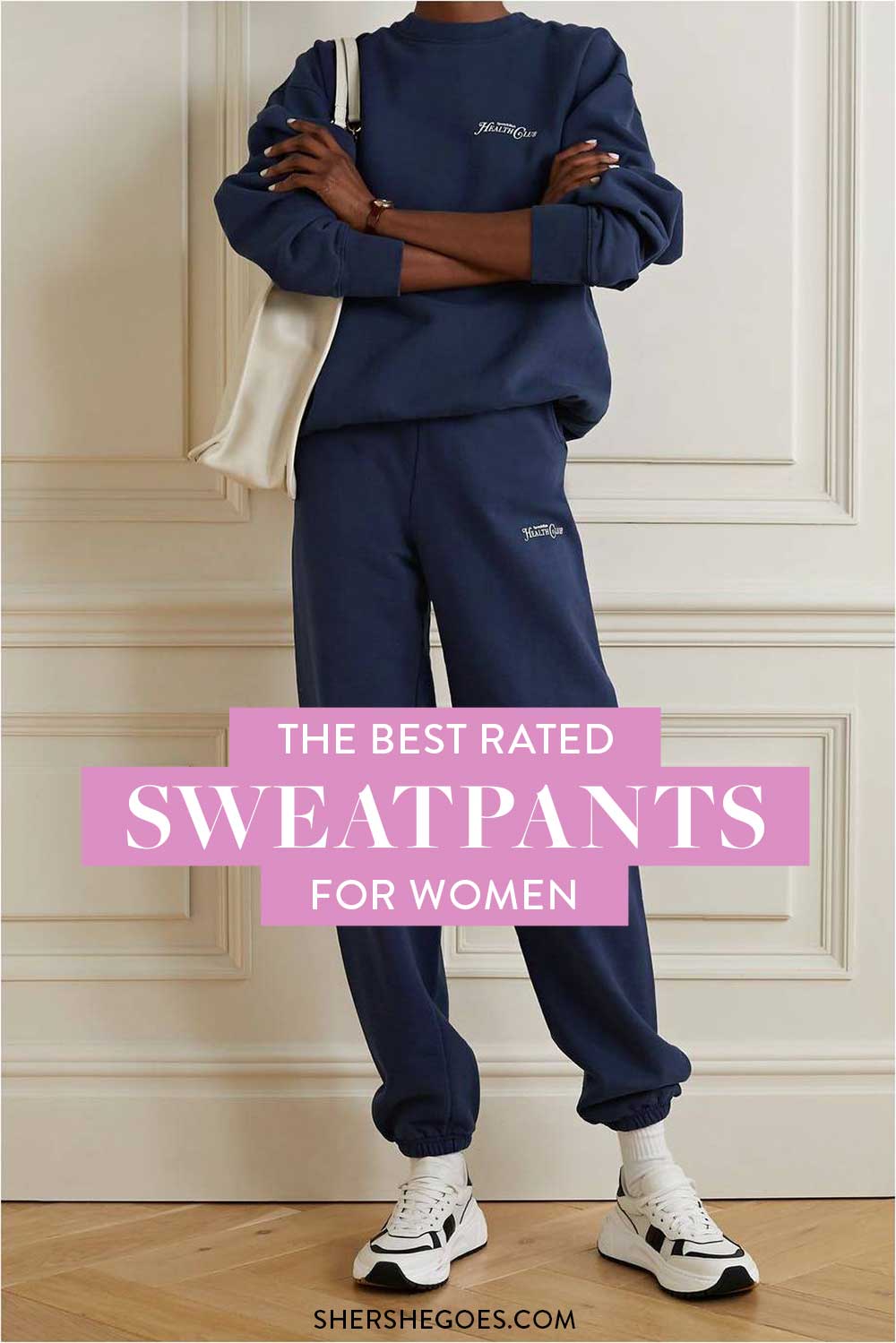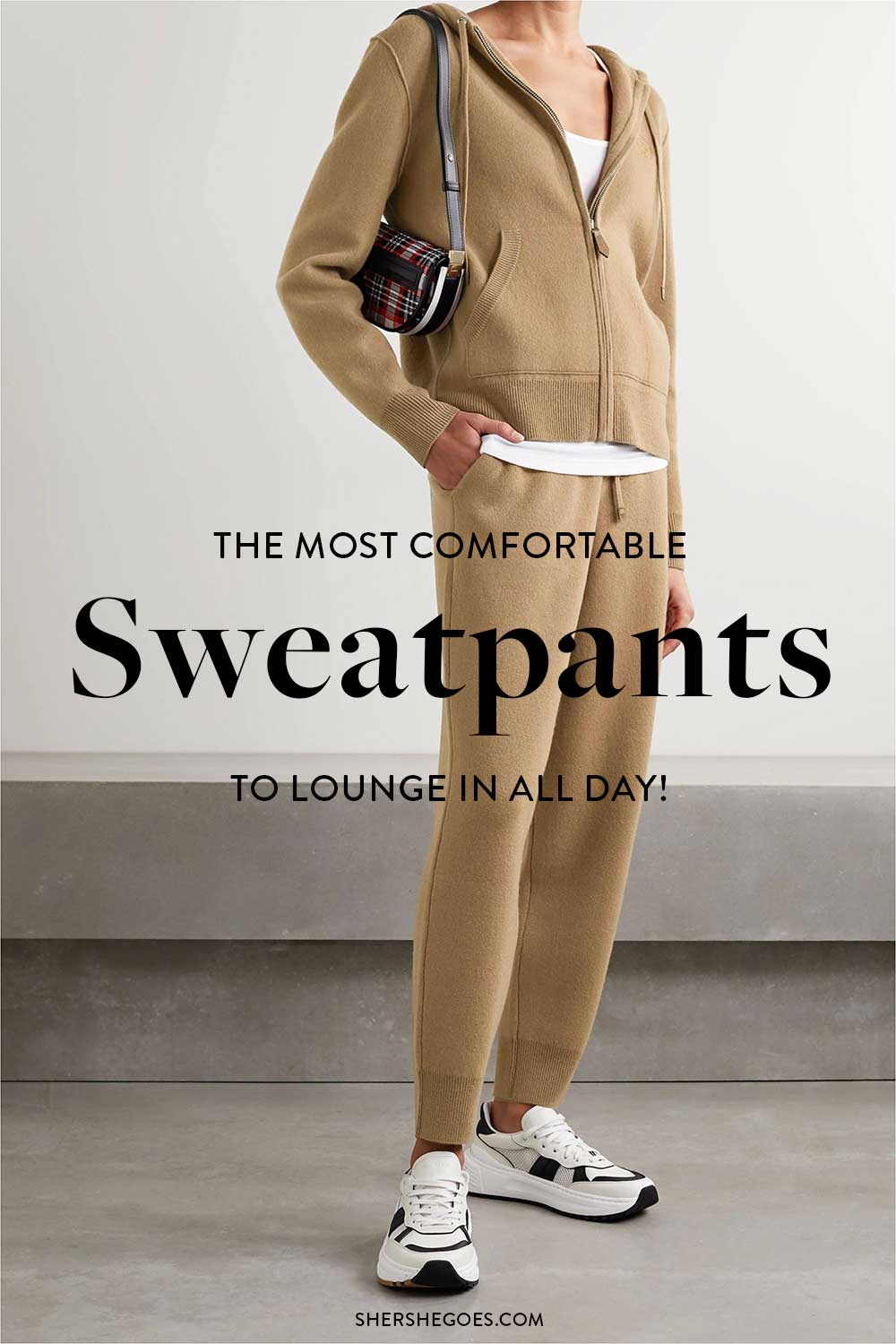 ADVERTISEMENT
---
---
The Best Sweatpants for Women (2021)
From lounge pants to joggers to yoga pants and everything in between, here are the 7 best sweatpants for women!
Women's Sweatpants
ADVERTISEMENT
---
---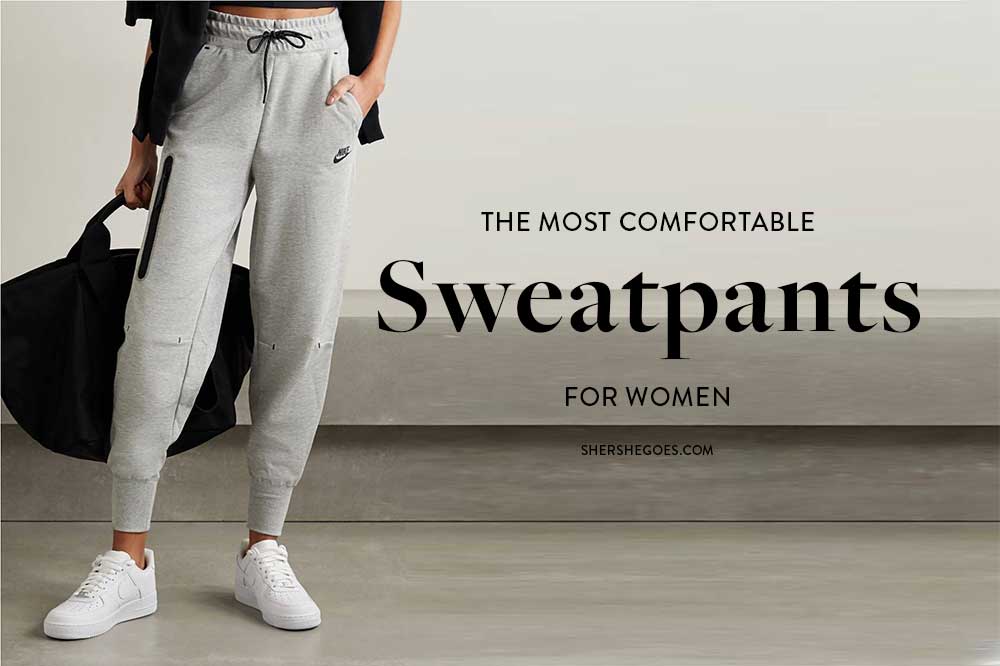 The Best Sweatpants for Women
Most Affordable Sweatpants: Leggings Depot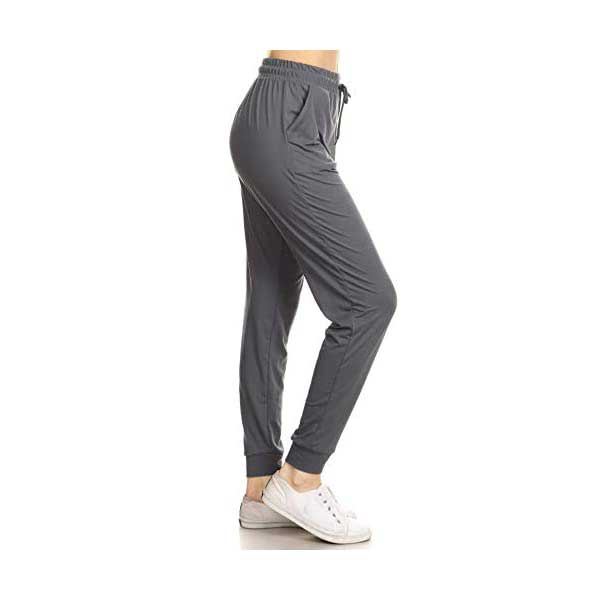 If you think spending too much money on sweatpants is a little ridiculous, then you and I are kindred spirits.
These women's sweatpants from Leggings Depot feature a trim style to go along with a soft and comfortable fit. Plus, they cost less than whatever you ate for lunch today!
ADVERTISEMENT
---
---
Best Jogger Sweatpants: Helen Jon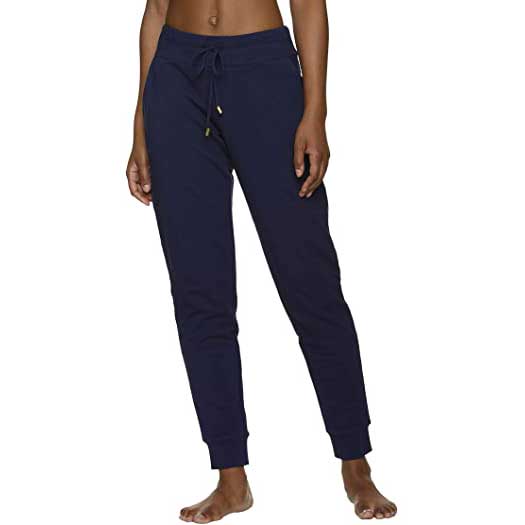 On the other end of the spectrum, we have these delightfully bougie women's sweatpants from Helen Jon.
Made entirely with cotton (except for some spandex in the waistline), this super comfortable candidate for the best women's sweatpants also features metal-tipped drawstrings, a flatteringly slim fit, and cute ribbed cuffs!
ADVERTISEMENT
---
---
Best Straight Leg Sweatpants: Hanes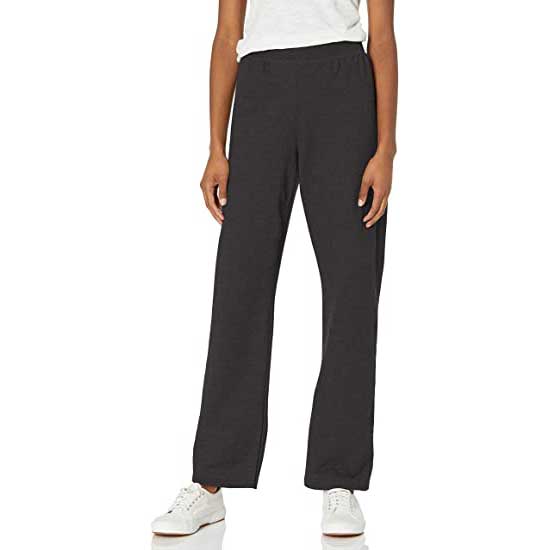 Even though most sweatpants are cuffed, I quite like the straight leg look offered here by Hanes.
Straight leg sweatpants tend to fit looser & more comfortably, and they also fit nicely over your shoes, which is perfect for quick walks when it's colder outside!
ADVERTISEMENT
---
---
–
Best Fold Over Sweatpants: Beyond Yoga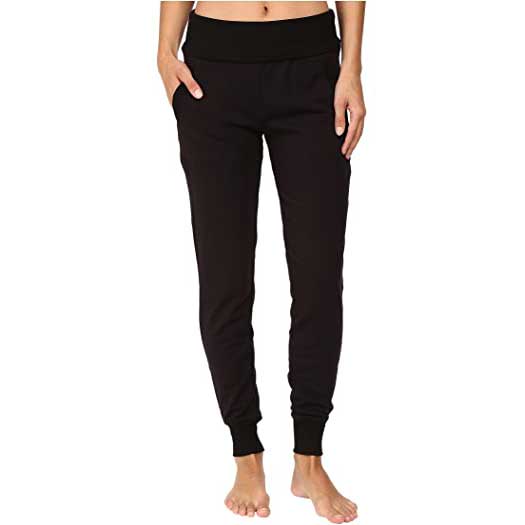 You could do yoga in these Beyond Yoga women's sweatpants, sure, but honestly they are so soft all I find myself doing in them is lounging around…and loving it.
The secret is that these fleece sweatpants are made from modal, a semi-synthetic fabric made from beech pulp that is over 3 times softer than cotton!
ADVERTISEMENT
---
---
Most Stylish Sweatpants: ALO Yoga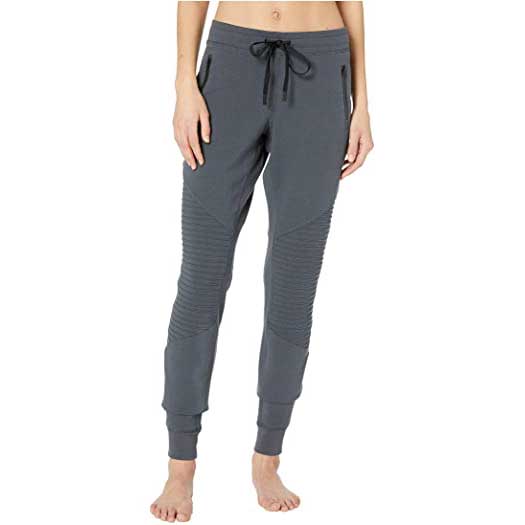 ALO Yoga is one of my favorite new brands, offering products that I think are much more stylish than Lululemon at similar or even more attractive price points.
I love these sweatpants in particular because the modal-cotton fabric blend makes them super soft on the side, while the moto-inspired look gives them a little edge on the outside!
ADVERTISEMENT
---
---
Best Classic Fleece Sweatpants: Nike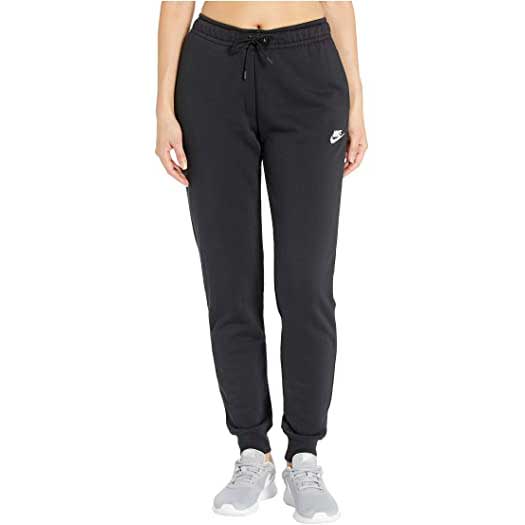 You can always count on Nike to deliver some of the best sweatpants for women.
Featuring ribbed cuffs, a super soft cotton-polyester blend, and a semi-brushed fleece fabrication, these women's sweatpants are definitely ones worth checking out.
Just do it!
ADVERTISEMENT
---
---
Softest Sweatpants: UGG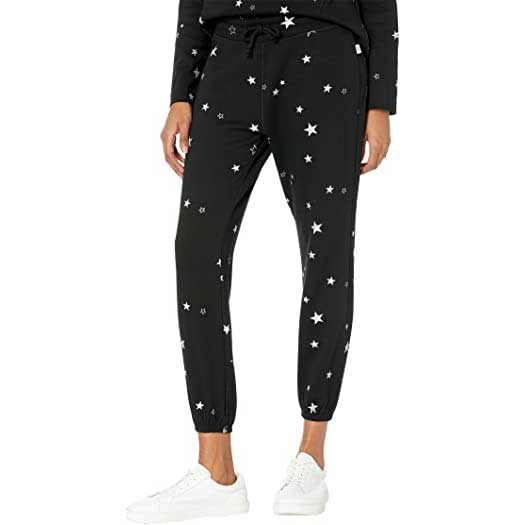 Because who said the best women's sweatpants had to be plain or monochromatic?
Featuring a relaxed fit, incredibly soft double-knit fleece, and a cute printed pattern to boot, these UGG sweatpants are surely some of the most colorful and comfortable out there!
ADVERTISEMENT
---
---
Shop Sweatpants for Women
---

ADVERTISEMENT
---
---
Read More in my cozy at home series:
Loungewear
Amazon Fashion Finds: Comfortable Loungewear
The Cutest Matching Loungewear Sets
Comfortable Jumpsuits & Rompers to Work from Home In
The Best Pajamas to Netflix & Chill
Matching Pajama Sets that Still Look Stylish
Cozy & Comfortable Bralettes
Fun Tie Dye Lounge Wear Outfits
10 Work from Home Outfit Ideas
Everlane Bralette Review
Athleisure
The Best Athleisure Outfits You Can Grab on Amazon
6 of the Best At Home Workouts - Currently Free!
Comfy Faux Leather Leggings that Work with Any Outfit
Everlane Legging Review
Comfortable Shoes
The Best Minimalist White Sneakers
Cute Casual Sneakers to Wear Anywhere
Slip on Sneakers for Casual Days
The Best Comfy Slippers for Women
The Best Comfy Mens Slippers
The Most Comfortable Boots to Wear All Winter Long
Cozy Home
How to Program Smart Lights to Act as a Sunrise Clock
The Coziest Home Decor to Create a Sense of Hygge
How to Dress a Bed as Luxuriously as a 5 Star Hotel
Follow me @Sher She Goes on