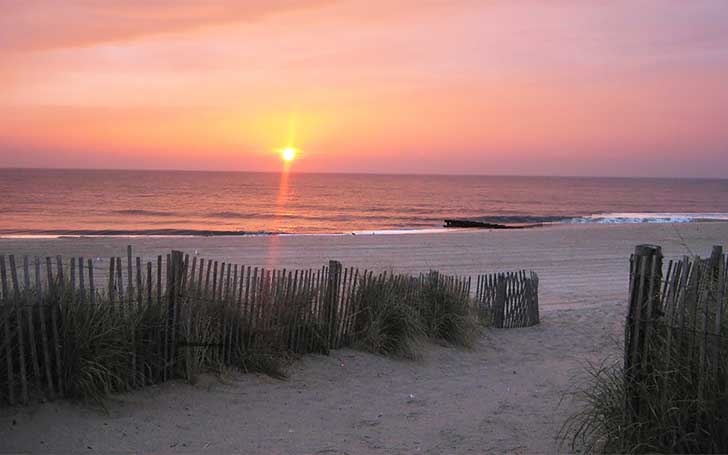 Where to Stay in Rehoboth Beach
If you find yourself wanting some surf and sun along the northern east coast of the United States, things might be trickier than you think.
New York's Hamptons and New Jersey's Shore are popular for good reason, but occasionally the result of that popularity is insufferable overcrowding. Massachusetts' Cape Cod area and the Maine coast are gorgeous but are also relatively inaccessible.
For a centrally located beach that's fun for the whole family and even has won national awards for its water quality, look no further than Rehoboth Beach, Delaware, a growing yet still hidden gem of the mid-Atlantic.
Keep reading for our list of best places to stay in Rehoboth Beach, DE!
---
---
Best Hotels in Rehoboth Beach, Delaware
To summarize, here's a handy chart of our recommended Rehoboth Beach hotels. All include free wifi and are known for comfort, good location and great customer service.
Best Rehoboth Beach Hotels – Summary Comparison Chart
Below is more information about each hotel and why we recommend it!
---
---
Hampton Inn Rehoboth Beach
Located just inland from the shoreline, the Hampton Inn Rehoboth Beach pairs a nice and clean feel with some much-needed seclusion from the epicenter of beach craziness.
With inexpensive rates and all the accoutrements you come to expect from a Hilton hotel (read: complimentary breakfast!), the Hampton Inn is a hard-to-miss choice for your Rehoboth Beach vacation!
---
---
The Breakers Hotel & Suites
For those seeking a more independent option with classic Delaware décor, The Breakers Hotel & Suites should be right at the top of your list.
Located about two blocks away from the beach on the serene Lake Gerar, The Breakers Hotel has everything you need for a perfectly relaxing Rehoboth Beach respite.
---
---
The Homestead at Rehoboth Bed & Breakfast
It's tough to plan a beach vacation without at least considering a beach vacation, and that's where The Homestead at Rehoboth Bed & Breakfast comes in to provide a fantastic option.
Secluded just a few miles from the Rehoboth Beach & Boardwalk, the repurposed farmhouse cottage that houses The Homestead is perfect for an intimate getaway on your beach vacation.
---
---
Brighton Suites Hotel
Located in the heart of downtown Rehoboth Beach, the Brighton Suites Hotel offers one of the most comprehensive locations to get the most out of your stay. The boardwalk is just steps away, and guests also enjoy complimentary beach towels and chairs.
With programs including surfing, kayaking, and paddle boarding excursions, guests will never be bored during their stay at the Brighton Suites.
---
---
Atlantic Sands Hotel
As one of the largest hotels located right on the Beach's Baltimore Avenue, the Atlantic Sands Hotel & Conference Center has earned its reputation as the gold standard of Rehoboth Beach hotels.
With multiple room options ranging from singles to suites and an outdoor pool that opens right on Rehoboth Beach, the Atlantic Sands has something that everyone an enjoy on their Delaware beaches vacation!
---
---
And that's it! Our guide to Rehoboth Beach's top hotels to make the most of your stay.
Whether you're looking for ultra-luxurious comfort, the best location in town, or no-frills budget cheap hotels, these top Delaware hotels are sure to please.

Follow Sher She Goes on