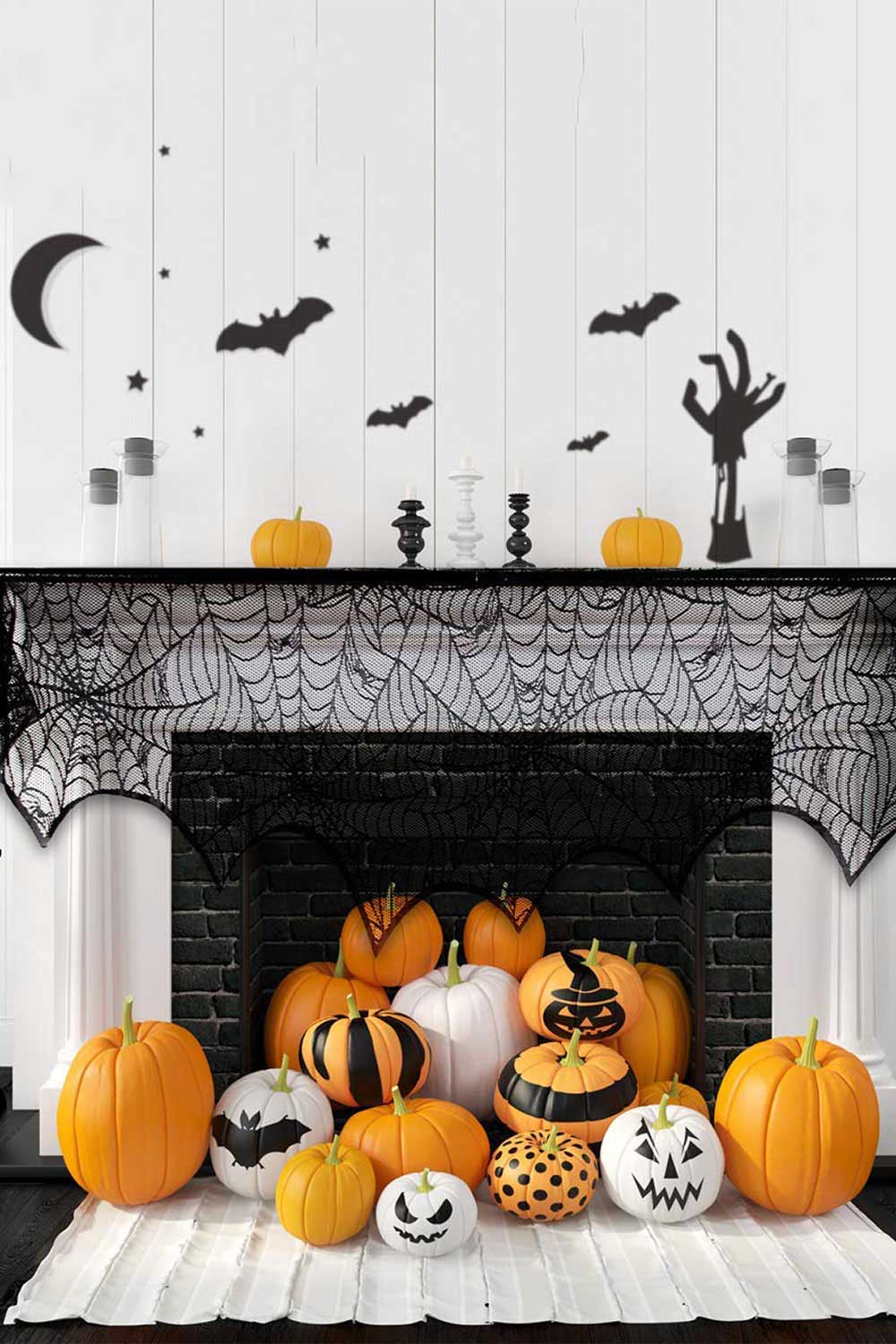 Halloween Decorations
Somehow it's Halloween next week!
Halloween used to be one of my favorite excuses to decorate. Actually, I think one of my first Instagram posts was this spooky Halloween wreath I made for my first apartment, with glittery purple and black ribbon, a wood frame and lots of mini pumpkins.
So even though there's not much time left, I think it's never too late to decorate :)
To help you get started, here are some indoor and outdoor halloween decor ideas!
ADVERTISEMENT
Amazon Halloween Decorations
And if you'd like to get in on the Halloween fun, here are some cute Halloween decorations on Amazon that come with free 2 day shipping.
I included both the ghoulie and ghastly decor as well as the more tasteful, chic Halloween home items.
For inspiration on how to decorate your home for Halloween with these items, keep reading!
ADVERTISEMENT
---
---
Indoor Halloween Decor
Here are some fantastic Halloween decor ideas I found online.
Lately I'm really into more minimalist decor, so I like how these decorations are noticeable but not overpowering inside the home.
---
ADVERTISEMENT
---
---
---
ADVERTISEMENT
---
---
---
ADVERTISEMENT
---
---
Outdoor Halloween Decorations
---
ADVERTISEMENT
---
---
---
ADVERTISEMENT
---
---
ADVERTISEMENT
---
---
Which is your favorite Halloween decoration?
Pin this post to read later ⇟
Read More:
Fall Decor
Walmart Fall Decor - Affordable & Surprisingly Chic!
Fall Events
Fall in New York City: All the Festive Events & Sights to Visit
Follow this Macy's Thanksgiving Day Parade Route for the Best Time
Halloween
Spooky Chic Halloween Decor You Can Grab Last Minute - Amazon!
Halloween Around the World: The Spookiest Celebrations
The Best Halloween Face Masks (instead of getting a costume!)
Follow me @Sher She Goes on