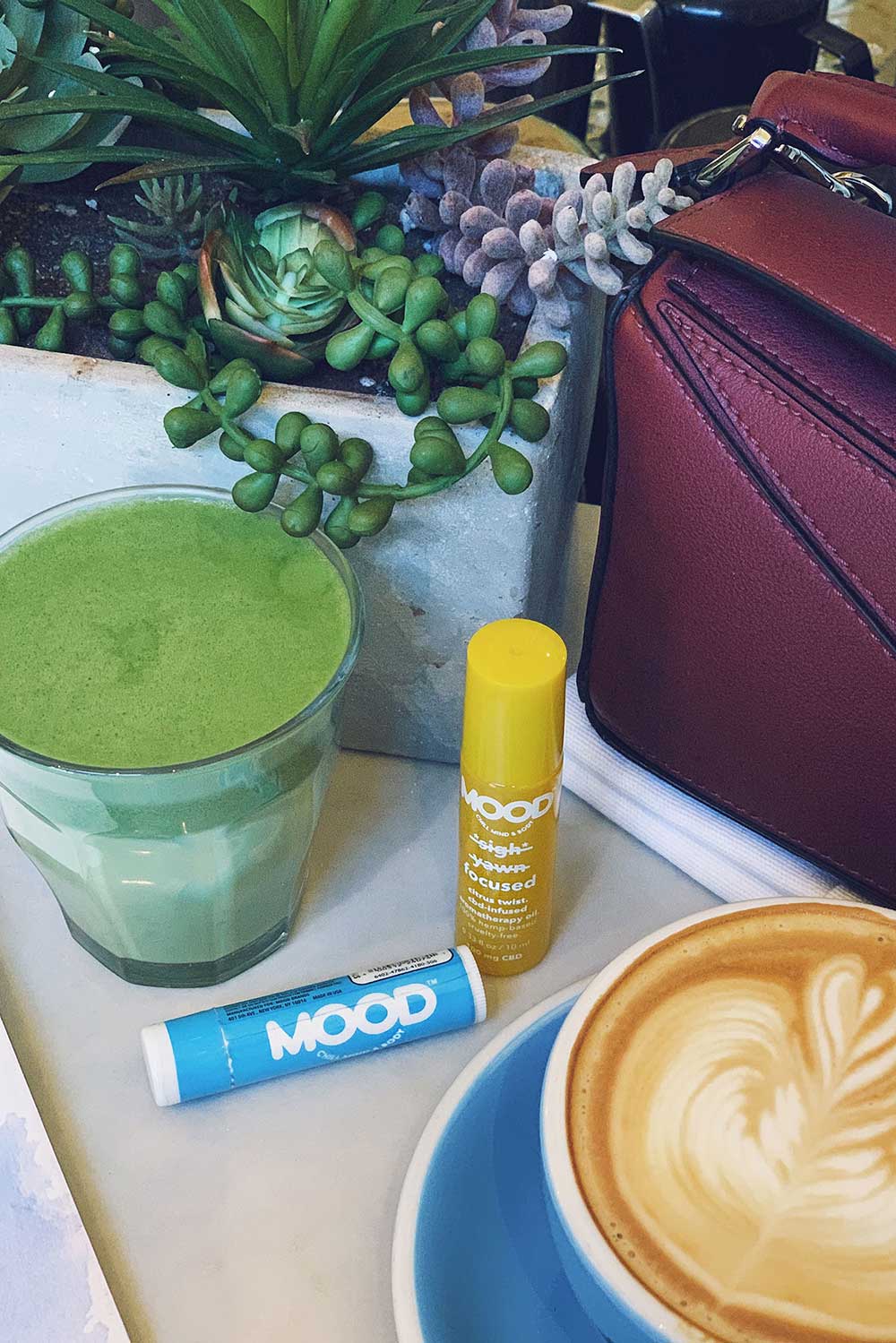 Thank you to American Eagle and Aerie for sponsoring this post
CBD Skin Care
We're living in a marijuanaissance.
For months now, I've seen CBD infused products everywhere – in carbonated drinks at various PR events, in subway car advertising signs and from friends who swear by CBD gummy bears.
It wasn't until I was in Italy a couple months ago that I realized it could be infused in skin care products. I was visiting an olive oil factory when a fellow tourist mentioned that she was familiar with oil extraction as she owned a manufacturing plant where CBD beauty products were produced.
At first, I thought it was just trendy.
ADVERTISEMENT
But she got really serious and told me it changed her life, helping her recover from debilitating pain and was part of her everyday wellness routine since recovering from cancer.
So once I heard that, I had to try it for myself!
But… what exactly is CBD and what does it do when added to beauty products?
CBD, short for cannabidiol, is one of many ingredients found in the cannabis plant.
Unlike tetrahydrocannabinol (THC), which produces a high when consumed, CBD is non-psychoactive and has a natural calming effect. When added to skin care products it soothes and calms the skin but won't make you feel "high" or "stoned."
Where can you get CBD?
While there are lots of CBD skin care options on the market, I was drawn to Mood, a recently launched CBD line from American Eagle.
ADVERTISEMENT
---
---
MOOD by American Eagle
The line is colorful, playful and unisex. All the products incorporate 100% hemp derived CBD in recycled packaging.
I especially liked the extensive range of both beauty and bath products. There are over 45 products in the collection, including face washes, bath bombs, body lotions, pillow mists and aromatherapy oils.
ADVERTISEMENT
---
---
Each item comes in one of six scents – one for all your moods.
Chill is warm vanilla
Energized is mandarin nectar
Focused has a citrus twist
Refreshed features cool coconut
Soothed is made with fresh eucalyptus
Zzz features soft lavender
And, as with most American Eagle items, the line is seriously affordable without sacrificing quality! Items range from $7.95 to $19.95 and can be used by any gender (or any age!)
ADVERTISEMENT
---
---
I've been testing MOOD products for a month now and especially love using them when I need to chill out. I'm very much a night owl so I often have trouble going to bed at a 'normal' hour.
Once a week, I fill up the bath and take a leisurely wind down with a podcast. My go to routine?
Drop in a bath bomb, dry brush and use the MOOD sugar scrub to keep winter dry patches at bay. The minty eucalyptus scent of the scrub is incredibly refreshing.
Afterwards, I love slathering on the lavender body cream. It's incredibly moisturizing and easy to use, leaving my skin feeling extra soft.
ADVERTISEMENT
---
---
I've also been carrying the MOOD lip balm in my bag anytime I go out. Now that the temperatures have majorly dipped in New York, I need all the extra hydration I can get!
I also love the aromatherapy oil.
It has a roller balm applicator that makes it easy to use on the go and is so soothing on the pressure points around the jaw, cheekbones and wrists. I use it anytime I'm feeling a little frantic (like on the subway at rush hour) or need to relax (like before a meeting).
ADVERTISEMENT
---
---
If you're anything like me, and sometimes feel over-stimulated or stressed, taking a reset to care for yourself is a must. Give MOOD a try and let me know what you think!
Have you tried CBD products? What do you think of CBD in skincare?
Follow me @Sher She Goes on