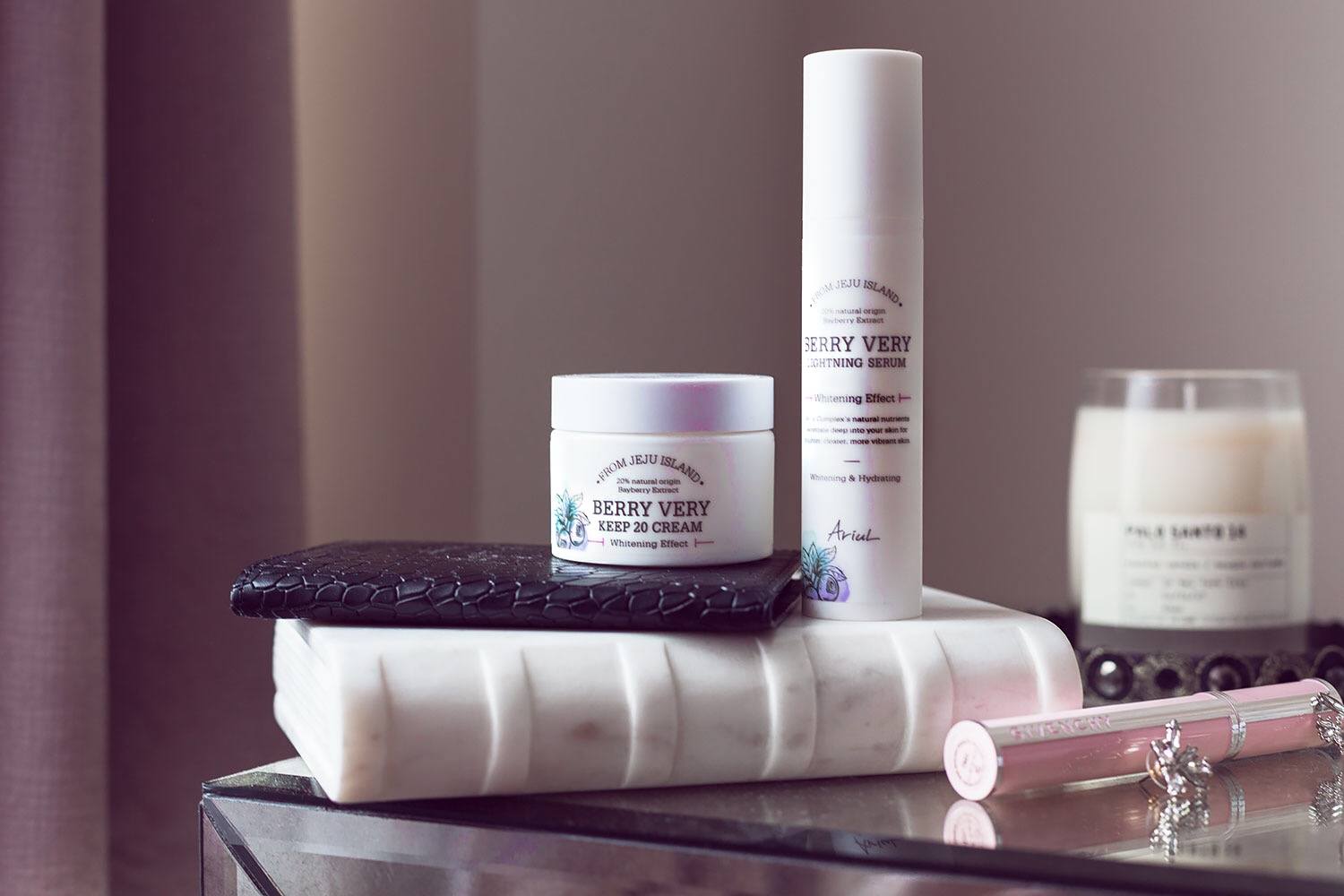 Sephora VIB Sale 2017
Once a year, for just a couple days, Sephora offers 20% off everything online and in-store and this is when I go crazy. Anyway, now that I'm in my late 20s and my skin is dry as the Sahara, I love stocking up on a year's worth of skincare during the Sephora VIB sale. Skincare gets expensive and if I can save 20%.. well, it helps to justify the purchase in my mind.
I usually order online because I like the convenience and also because online, you can get 3 samples with each order. In store, you may or may not get samples depending on the generosity of the sales associate. Also it becomes manic in store and I like to avoid the crowds if I can!
What is the Sephora VIB Sale?
Sephora offers a holiday sale each year, typically around mid November. In past years only VIB and Rouge members were eligible to shop the sale. This year, Sephora is also inviting Insiders to take advantage of the sale – woohoo!
When is the Sephora VIB Sale 2017?
The dates for the 2017 Sephora VIB sale are officially Friday 11/10 through Wednesday 11/15 and are when VIB and Beauty Insiders can shop. Rouge members get an additional week before to shop.
What's the 2017 Sephora VIB Sale promo code?
You can use the code as many times as you wish!
Must Haves from the Sephora VIB Sale in November 2017

---
Sephora VIB Sale 2017 Dates and Promo Codes
Shop online at sephora.com. Here's a handy chart summarizing the sale dates:
Sephora VIB Sale November 2017 Exclusions: The offer cannot be applied to previous purchases, gift cards, Flash shipping or Play! by Sephora subscriptions, or combined with any other promotional offers. No customizable sets will be applicable towards the promotion for online purchases. Limit of one Dyson and/or five Pat McGrath eyeshadow palette purchase per transaction both online and in-store. All ColourPop items are excluded from this promotion. In Canada there is a quantity limit of three Fresh, YSL and Dior branded items per transactions both online and in-store. Merchandise quantities may be limited, see store for details.
---

1. Jo Malone London Lime Basil & Mandarin Surround Diffuser
Whoo – Sephora now stocks Jo Malone! I love her candles and diffusers but they're typically quite expensive. I usually opt for her diffusers and stick one in my bathroom – they really make the room smell heavenly! Some of my favorite Jo Malone scents include: lime basil & mandarin, English Pear & freesia, Nectarine Blossom & Honey
Jo Malone Diffuser | usually $95, on sale for $76 | Read more reviews here
2. Rag & Bone
I love everything Rag & Bone and had no idea they launched perfumes! I haven't tried this yet but it's been added to my wish list. In generally, I like classic floral scents that are light, with a slight musk undertone. The bottle actually looks a bit like Le Labo! They have a wide range of scents, which you can check out here.
Rag & Bone Rose Eau de Parfum | usually $150, on sale for $120 | Read more reviews here
3. FENTY BEAUTY BY RIHANNA Killawatt Freestyle Highlighter
Is there anyone who hasn't heard of Fenty Beauty by now? I wanted to wait to hear reviews of Rihanna's makeup line before purchasing, and from all the countless youtube videos I've seen everyone seems to love the entire line! I'm super curious to try her foundation and killa wat highlighters so these have also been added to my list. With the Sephora VIB discount, they're much more affordable than I would have expected!
Any color recommendations? I know I'll be skipping 'Trophy Wife' ha but all the other ones look very pretty and quite wearable.
FENTY BEAUTY Killawatt Freestyle Highlighter | usually $34, on sale for $27 | Read more reviews here
4. GIVENCHY Phenomen'Eyes Mascara
I mentioned this on my Instagram and again in my October monthly favorites – the Givenchy Mascara is the best mascara I've tried. I love the spiky ball wand, which picks up every lash and gives them a thick, voluminous look. I have very fine, long Asian eyelashes so the brush type wands can never pick up every angle and tend to weigh my lashes down. Givenchy also came out with a new mascara that features a 90 degree bendable, comb-like wand which I'm curious to try.
GIVENCHY Phenomen'Eyes Mascara | usually $32, on sale for $25 | Read more reviews here

5. TATA HARPER Glow For It Kit
I've been using the Tata Harper Resurfacing Mask weekly and love the tightening, exfoliating effect it gives. It uses BHAs to gently exfoliate the outer layer of your skin and gives you a healthy glow almost immediately after use. The holiday set is a good deal, since the full size resurfacing mask is already $58.
TATA HARPER Glow For It Kit | usually $60, on sale for $48 (Kit has $98 value) | Read reviews here.
6. OMOROVICZA Midnight Radiance Mask
I really like Omorovicza but they're quite pricey so I wait until I can get them on sale. This radiance mask seems to be a similar type of mask to the Tata Harper one – it contains BHAs to gently chemically exfoliate, Sand Lily to inhibit melanin production and reduce the size of dark spots and hyaluronates to lock in moisture while you sleep. I'm really curious to see if it will help on my sun spots!
OMOROVICZA Midnight Radiance Mask | usually $125, on sale for | Read more reviews
7. Dyson Blown-A-Ouai Hair Set
I've been hearing great things about Ouai and Dyson all year long – Dyson was used backstage at a couple fashion week shows – and my hair dryer finally broke so this set looks great! Again, I love holiday sets to try out smaller sizes of new brands & products and I think the futuristic looking dyson hair dryer is a nice add on.
Dyson Blown-A-Ouai Set | usually $399, on sale for $319 ($499 value) | Read more reviews here
8. KATE SOMERVILLE All Glow, No Glitter Exfolikate Trio
I love the Exfolikate cleanser – it's super gently, gets my face clean and acts as a little morning pick me up. The cleanser uses fruit enzymes and AHAs to purify so it's not drying and this kit also includes the intensive exfoliating treatment and glow moisturizer to help deliver that soft, smooth skin glow.
KATE SOMERVILLE Exfolikate Trio | usually $75, on sale for ($127 value) | Read more reviews

9. Tom Ford
Tom Ford makes the best lipsticks – they're ultra creamy, super moisturizing and well pigmented. I love experimenting with lip colors and this luminous everyday shade seems perfect.
Tom Ford Orchid Soleil Lip Color | Usually $54, on sale for $43 | Read more reviews here
10. Drunk Elephant T.L.C. Sukari Babyfacial
Continuing on the skincare AHA thread, this is a new-to-me brand that I've heard amazing things about for years now. The Drunk Elephant skincare line is focused entirely on AHA products and I can't wait to test these out and compare them to Sunday Riley.
This is their at home facial, containing a huge 25% AHA and 2% BHA to gently exfoliate and resurface the skin. This sounds right up my alley and I've been waiting for the sale just to make the plunge! I'm also picking up the Glycolic night serum and Vitamin C serum. If you do purchase these, make sure to also get a heavy duty suncreen since your skin will be much more sensitive.
Drunk Elephant T.L.C. Sukari Babyfacial | usually $80, on sale for $64 | Read more reviews here
11. Huda Beauty #FauxFilter Foundation
I'm on the hunt for a new foundation and heard great things about Huda Beauty. She focused especially on skin undertones so that you don't need to mix and match multiple shades. Supposedly it's full coverage and delivers a "snapchat filter-like" finish. Sounds good to me!
HUDA BEAUTY #FauxFilter Foundation | usually $40, on sale for $32 | Read more reviews here
12. Dr. Jart Tarot of Masks Sheet Mask Set
Every year Dr. Jart has a really cute holiday set of their cult sheet masks and while normally I think it's quite pricey to buy Dr. Jart in the US (they're a Korean brand and known for affordable masks in South Korea), during the VIB sale it's a great deal. This year's set also includes Dr. Jart's famous rubber mask, the Hydration Lover rubber mask, which is their top selling mask and so fun to put on. Plus, the packaging is always adorable – this year they're tarot card themed. These also make great stocking stuffer or holiday gifts!
With 7 masks in the box, its about $4 a mask with the sale – which is pretty good for premium sheet masks. For affordable, basic sheet masks you can shop on Amazon for about $2 a mask. I like pretty much any by the brands Leaders and My Beauty Diary.
Dr. Jart Tarot of Masks Set | usually $36, on sale for $28 | Read more reviews here.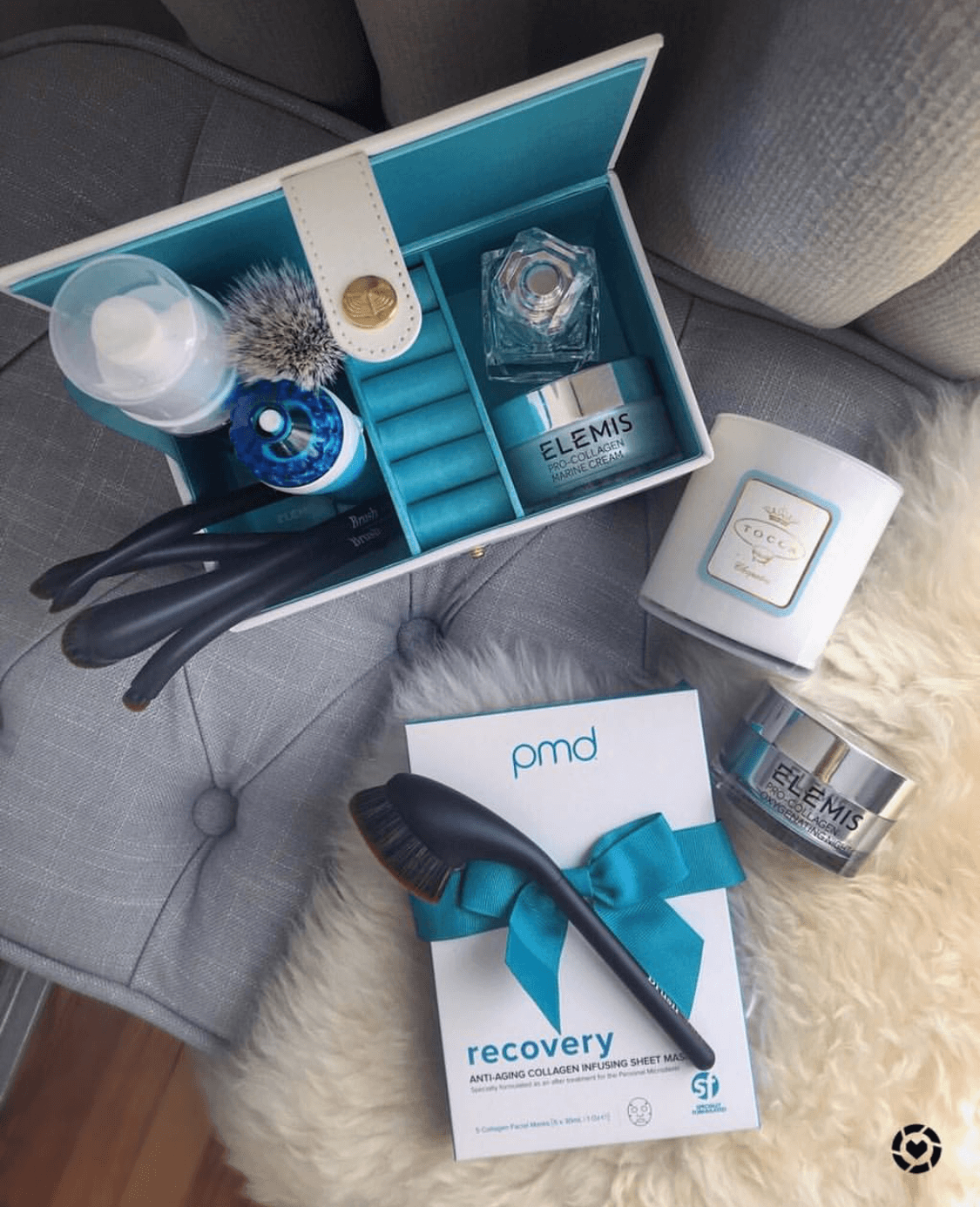 13. PMD
My skin has been wrecked from all the travel and microdermabrasian at the spa has always left my skin glow-y so I was really curious about this at home, personal device. PMD uses a spinning disc and vacuum suction to brighten and smooth your skin. You can use it all over your body, not just your face, which I hadn't realized! I haven't used it yet because you need to watch a video / read the instruction manual to use it properly and well.. I just haven't had the time yet. Let me know if you've tried it and what your results were!
PMD kindly sent me the device to review, so I'll be sharing the results in next month's beauty roundup! Thank you to PMD for sponsoring this section of the post.
Sephora Staples that I'll Be Restocking
I'm not a big makeup person but there are a couple tried and true favorites that I love. I'll stock up on these beauty staples!
---
And there you have it, my picks for the 2017 Sephora Holiday Sale!
What do you recommend from the sale? Let me know in the comments below – I'm always looking for new stuff to try!
Follow Sher She Goes on
Bloglovin | Facebook | Twitter | Pinterest | Snapchat | Instagram