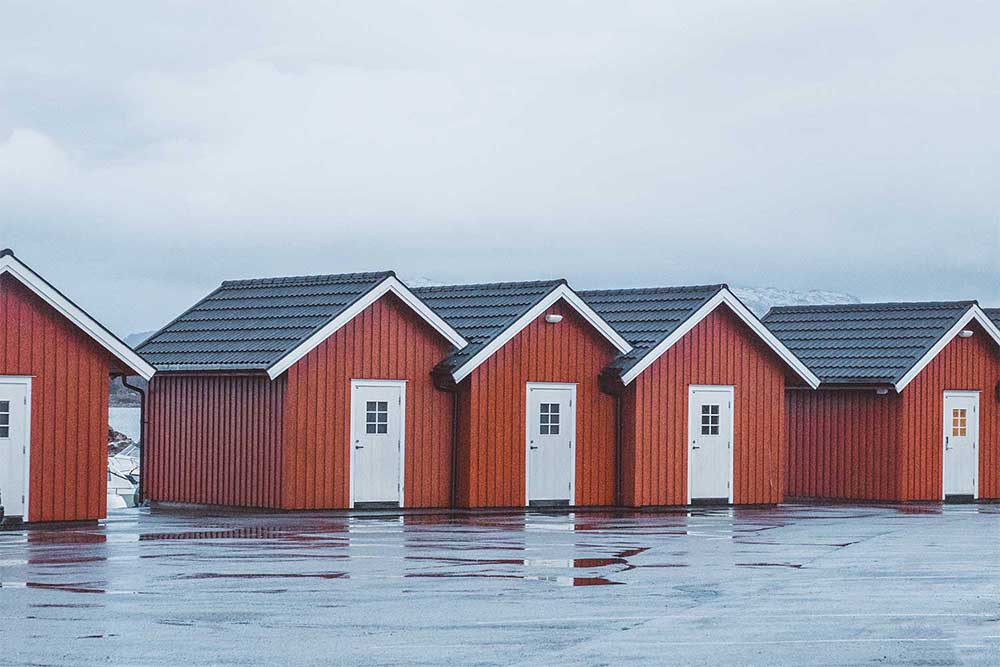 Life in Norway
2020 has been an interesting year, to say the least!
I was looking through my blog drafts when I found this unpublished article, musing about life in Norway vs. life back home.
At the time, we had just finished our Northern Norway road trip and the pesky pandemic hadn't quite changed things. It's been the wildest, longest six months later but I still wonder about moving abroad.
I'm always fascinated by how people live around the world and I think it's because life in New York City is, on the one hand, so incredible and yet, at times, equally frustrating.
So if there was ever a place to relocate.. I think Scandinavia would be a refreshing change!
Here's some quick personal observations I found unique about Norwegian life.
(It's not an anthropological study by any means, and I've never personally lived in Norway, so this is just for fun!)
ADVERTISEMENT
Norway is Virtually a Cashless Society
As a visitor, there's no need to exchange currency since Norwegians pay for virtually everything by credit card. Credit card terminals in Norway also use the newer tap technology, making for pretty speedy transactions.
We could pay for local transportation (the bus, car ferries) with our card, without having to buy a local transportation type card first. Even a local church we visited accepted tithes via Vipps (a mobile payment system)!
We heard a statistic that 90% of Norwegians use their credit card. Personally, I found it really convenient. No fumbling with change, no need to hit the ATM and all my receipts easily tracked on my credit card statement.
Meanwhile, here in New York City we've gone the opposite route and just banned cashless restaurants.
ADVERTISEMENT
---
---
Norwegians Really like Dairy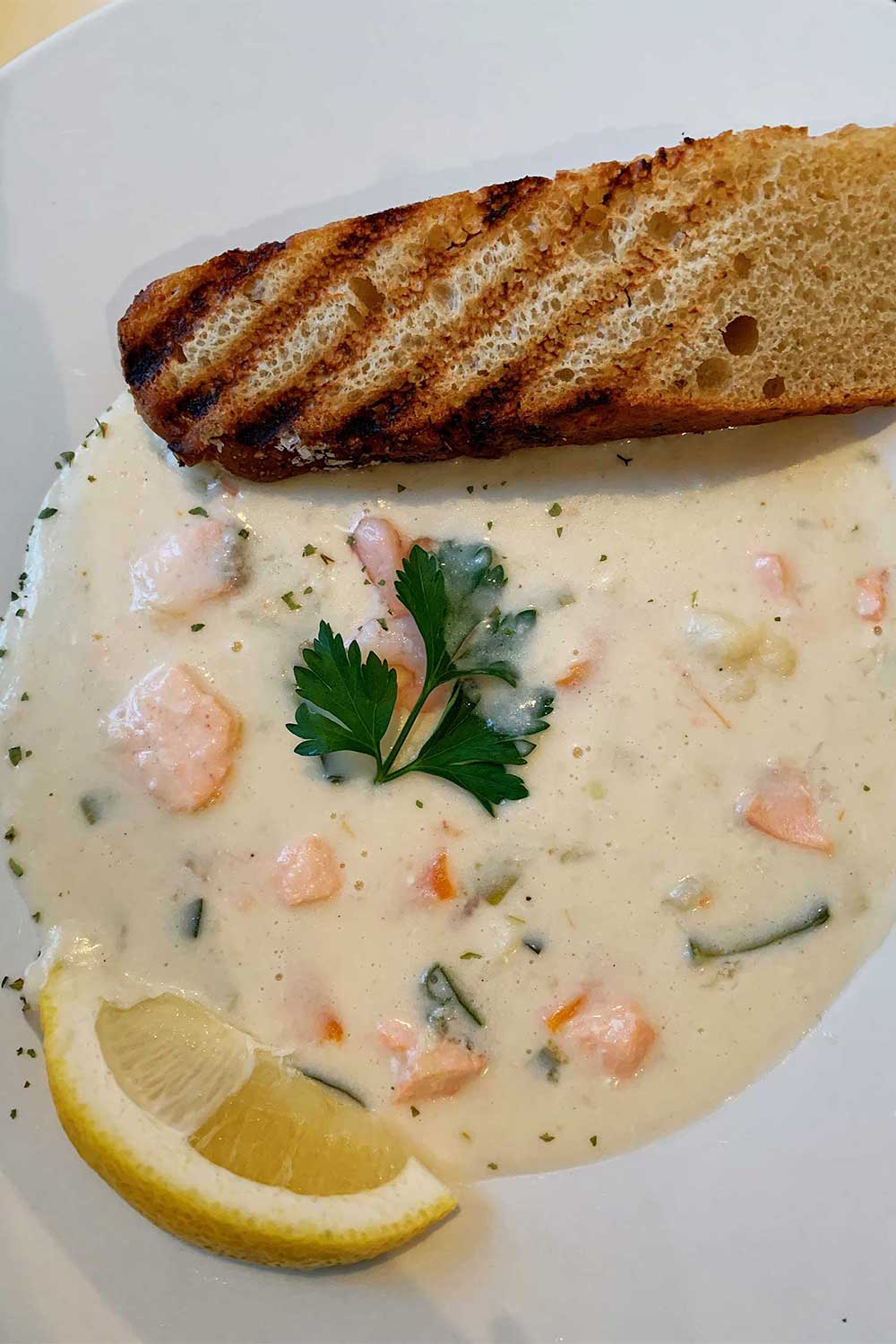 During our trip, Silvia offered to cook us the traditional Norwegian dish of finnbiff, reindeer stew.
We went to the grocery store to grab some ingredients and walked into a cooler like space where she picked up a quart of cream. She hesitated, and asked us if we might prefer the lactose free version and we said, nah, regular is fine!
The rest of our night makes me chuckle a bit, haha..
Let's just say that Norwegians consume quite a bit of dairy. Almost every soup we drank was cream based, and bread is liberally spread with lots of butter.
I heard Norwegians are one of the biggest consumers of cow's milk too!
It was all delicious but definitely a change from eating practices back home. We're all so conscious of the amount of cream and butter in our food.
Regular milk? Forget it!
New Yorkers are so obsessed with non dairy milks that for a couple months there was even a black market for Oat milk ha.
ADVERTISEMENT
---
---
Norway is an Introvert's Dream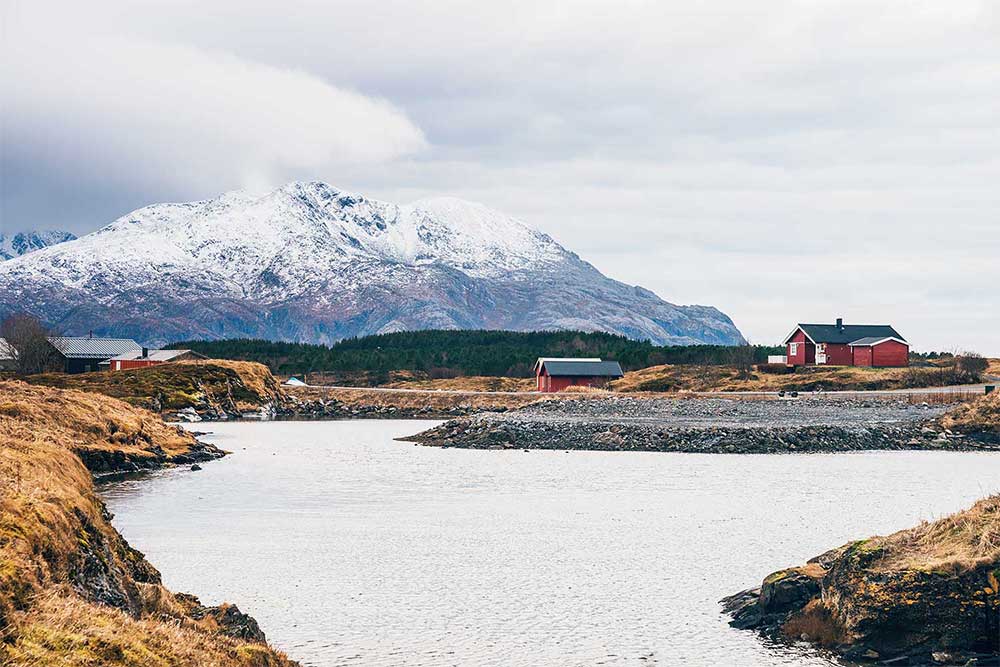 Small talk is not a thing in Norway.
Dont' get me wrong – as an introvert, this suites me just fine!
If you're a smiley, chatty, very friendly American visitor, you won't really find many Norwegians chatting back to you about inconsequential things. It seems like that's a general European mindset – less (pointless) small talk and friendliness towards strangers; more meaningful conversation with (mainly just) close friends.
Norwegian small towns also seem relatively quiet in winter. People prefer to stay in, and most of the restaurants we went to were pretty quiet and empty.
ADVERTISEMENT
---
---
Norwegians are Great Knitters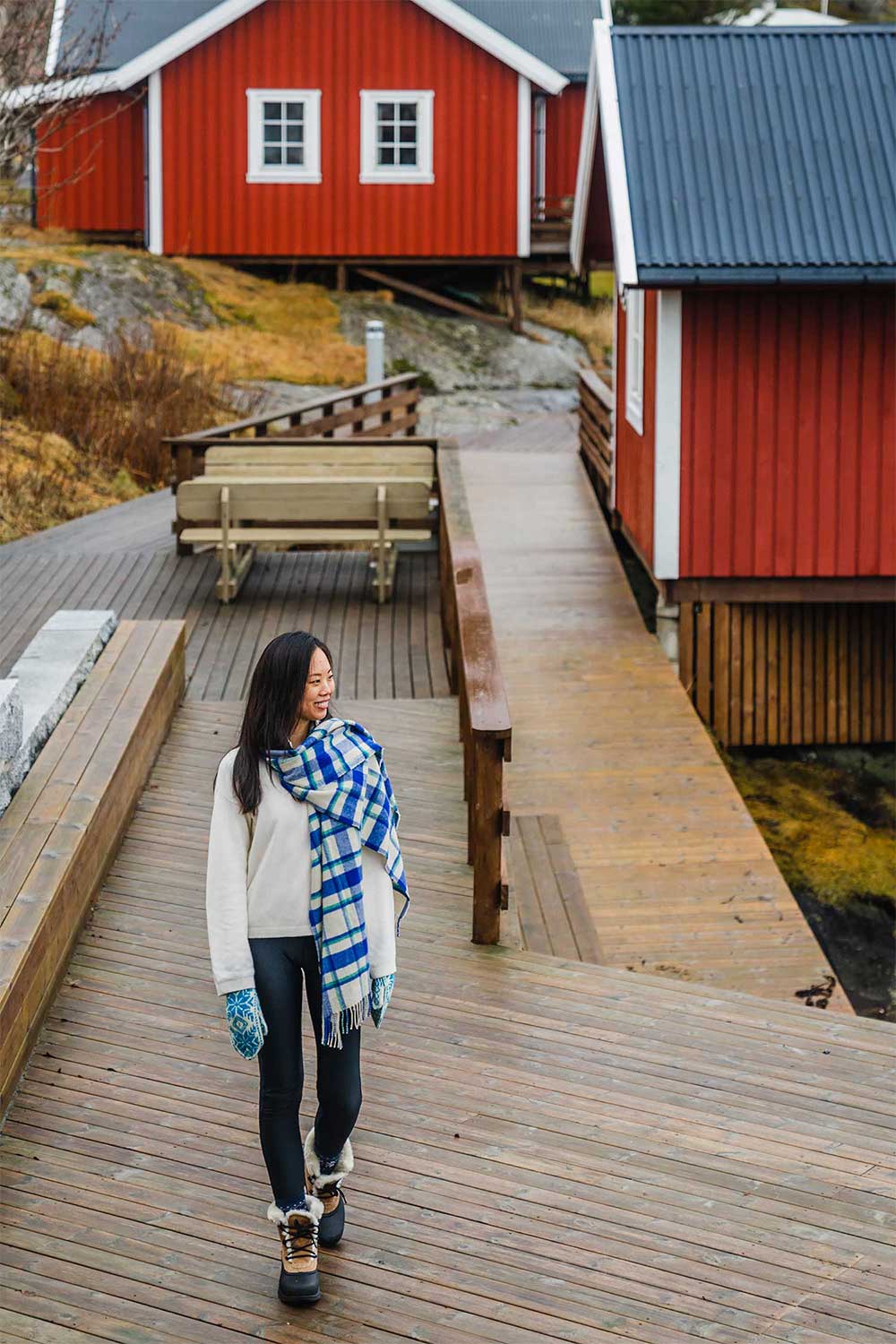 One of the souvenirs I had to get on our trip were Norwegian mittens.
Partly because brr winter in Norway can be quite cold and snowy but also because they were so pretty and make for great gifts!
Everywhere we went on our trip, we saw Norwegians knitting – mittens, socks, sweaters, scarves – you name it.
I saw knitting on the train (we took a long 5 hour train ride) and on all the ferries. Anytime someone was sitting, they would whip out needles and their latest knitting project!
So if you visit Norway, make sure to pick up some local Norwegian knits!
If you like to knit yourself, you can find local yarn in the grocery stores. Usually we saw walls of colorful yarn near the checkout area.
Or you can pop into souvenir shops to buy finished Norwegian sweaters. Most of these are thinner, lower quality options since I think Norwegians often make their own sweaters in the family.
So the best option is to buy the real deal.
You can find some Norwegians who sell their hand made products on Etsy here.
ADVERTISEMENT
---
---
Norwegians LOVE the Outdoors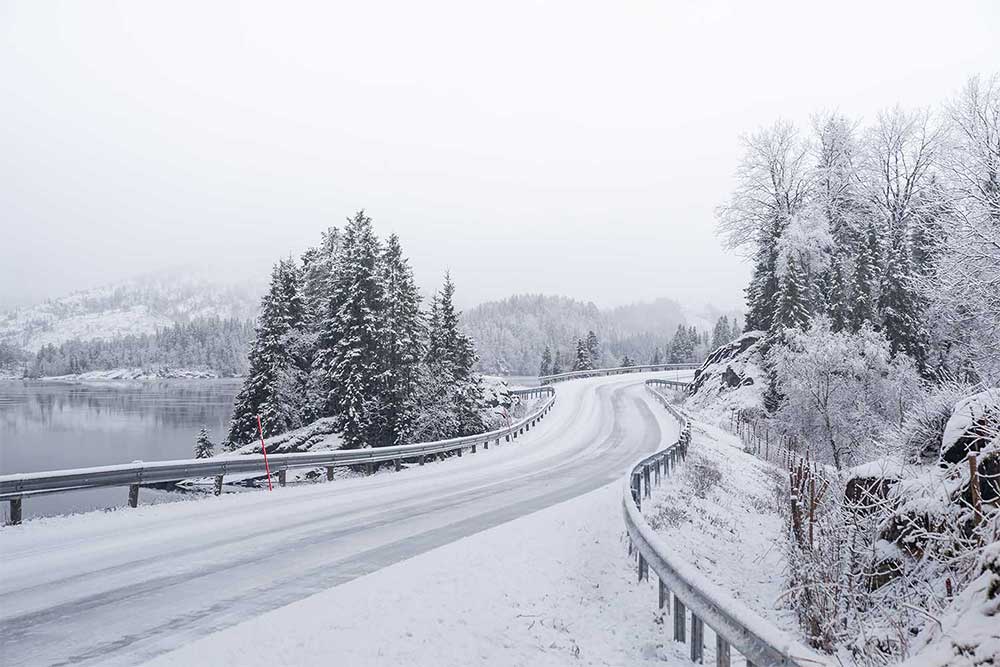 I think we've all seen photos and postcards of the Norwegian fjords, so it's easy to see why Norwegians would be an outdoorsy kind of people.
But I was definitely surprised to see that Norwegians take advantage of the outdoors even in the dead of winter!
In New York City, we experience the four seasons, but winter here feels like something you just have to huddle up and survive. It's grey, gloomy and we kind of just go to work and come home to huddle indoors.
But in Norway, it would be an extreme winter day (to me) and we'd fight the winds to make our way into a coffee shop, only to have other locals breeze in rosy cheeked, after a morning of cross country skiing! Haha I couldn't believe they had gotten up so early and already gotten in more exercise than I might get in a whole week..
If you love hiking and skiing, you'll feel right at home among Norwegians.
Read more:
Driving in Norway in the Dead of Winter: What to Know!
ADVERTISEMENT
---
---
The older I get, and the longer I live in NYC, the more I wonder what it would be like to move abroad. If I could, I'd definitely put Scandinavia high up on the list!
What do you think, does life in Norway seem idyllic or inconvenient?
Planning a Trip to Norway – Travel Checklist
Go | We flew from New York to Oslo and then caught a domestic flight to Trondheim. Low cost carrier Norwegian Airlines offers some great deal fares if you book early, but amenities like meals, blankets and luggage cost extra. Wideroe and SAS are other great options. Check here for flight deals.
See | Norway may look small on a map, but it's a huge country! Driving distances are much, much longer than you think so choose a region to base yourself in and budget 1 to 2 weeks to see it all. 
Getting Around | The best way to experience Norway is on a road trip. The country has a number of National Scenic Roads that blend epic landscapes, active adventures and modern art. Book car rentals well in advance to save. Auto Europe is a great comparison tool and Sixt rentals offers lots of great deals.
Stay | From red fishing cabins to glamorous luxury hotels, there are tons of unique lodging options throughout Norway. Best of all, breakfast is typically included and Norwegians know how to offer a fantastic breakfast spread! Check here for great deals on accommodation.
For groups, give Airbnb a go. There are some beautifully renovated cabins and rorbu available for rent!
Protect | Whether you get injured and need to be hospitalized, your phone gets stolen, or a flight delay leaves you with nothing but the clothes on your back, travel insurance will help when you need it most. Get a quote for your trip here.
You Might Also Enjoy:
Norway Vacation Planning Articles
Driving in Norway: Everything You Should Know
What to Pack for Norway in Winter
City Guides
Trondheim Travel Guide
Activity & Hotel Reviews
Britannia Trondheim: A Northern Palace
Follow me @Sher She Goes on