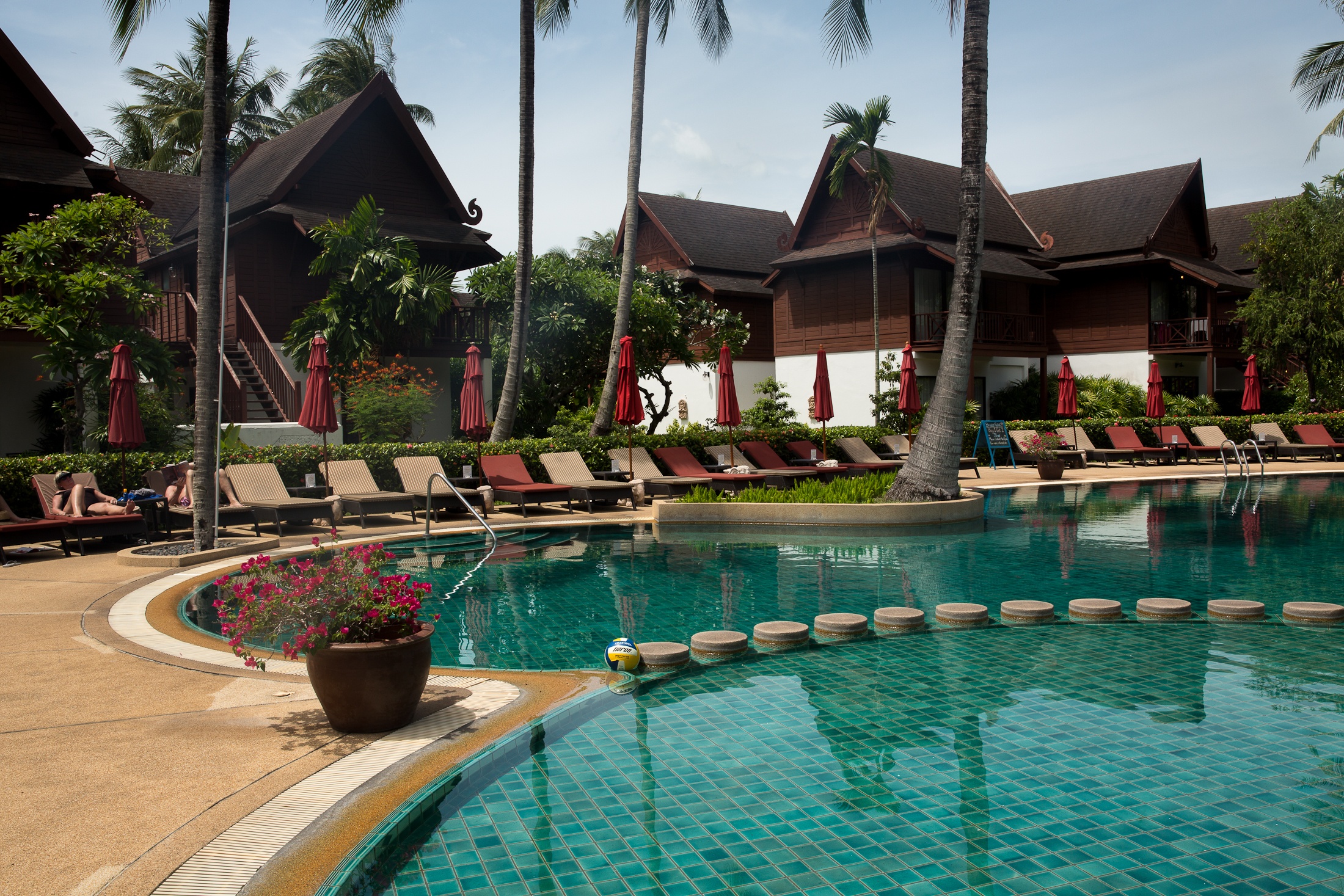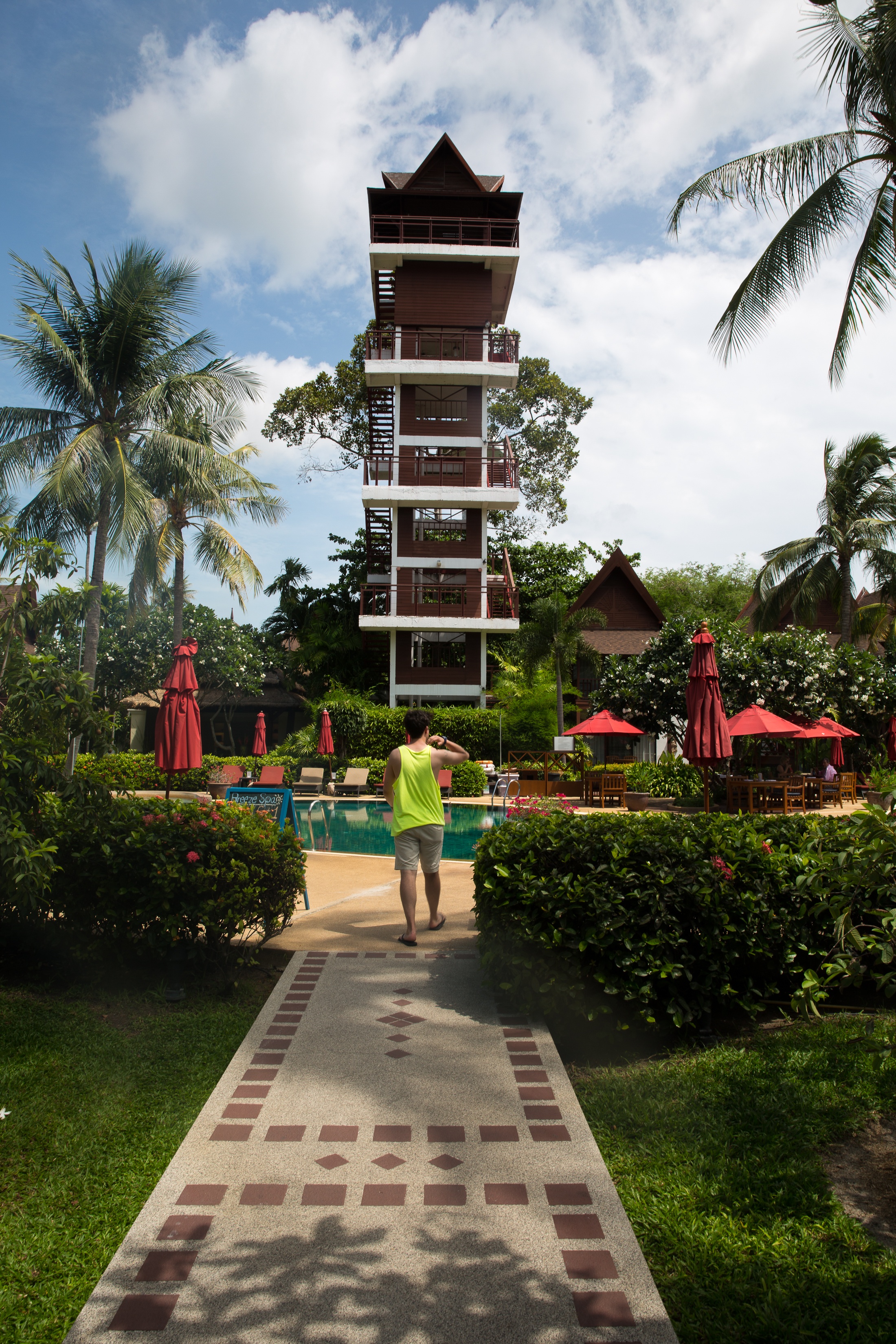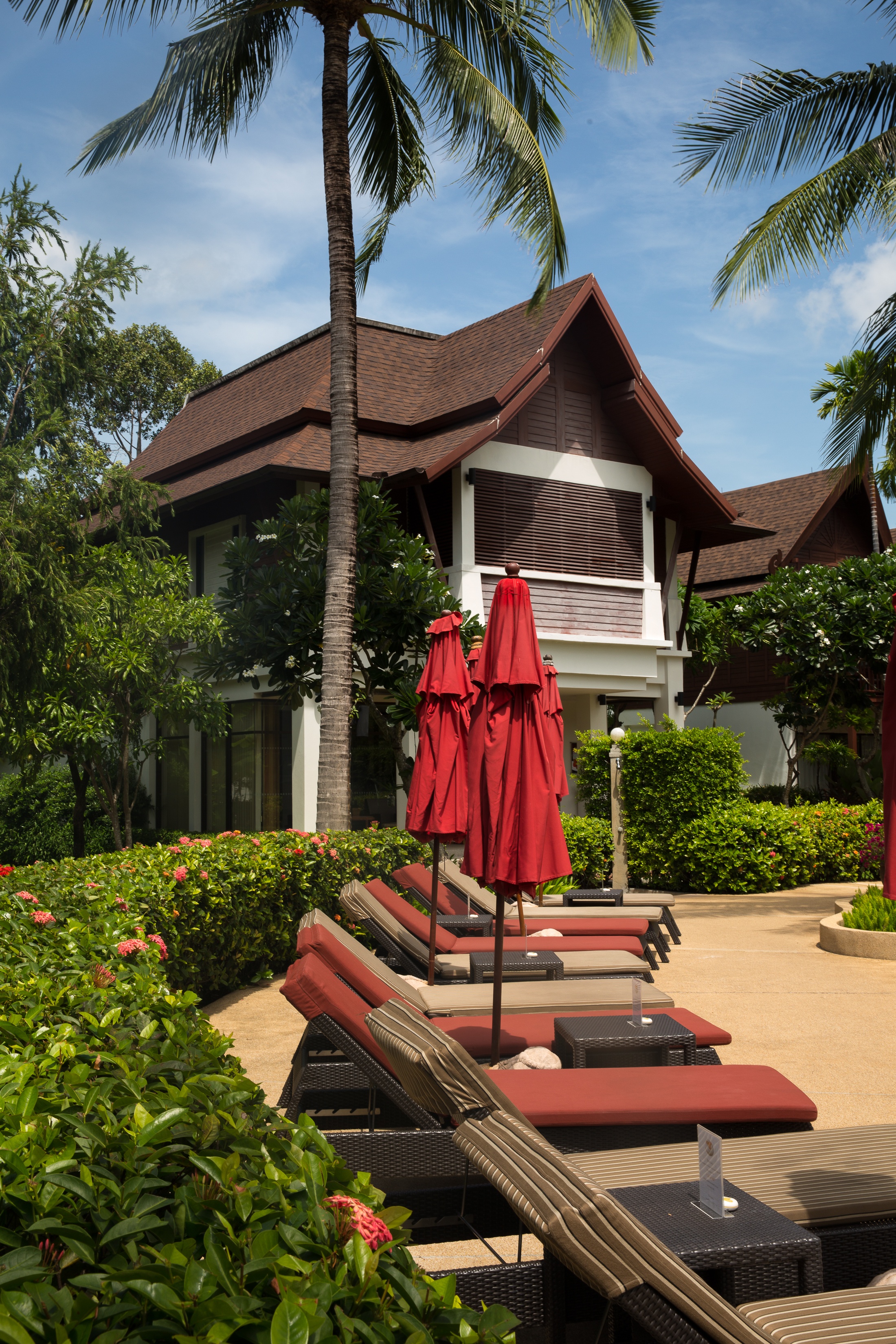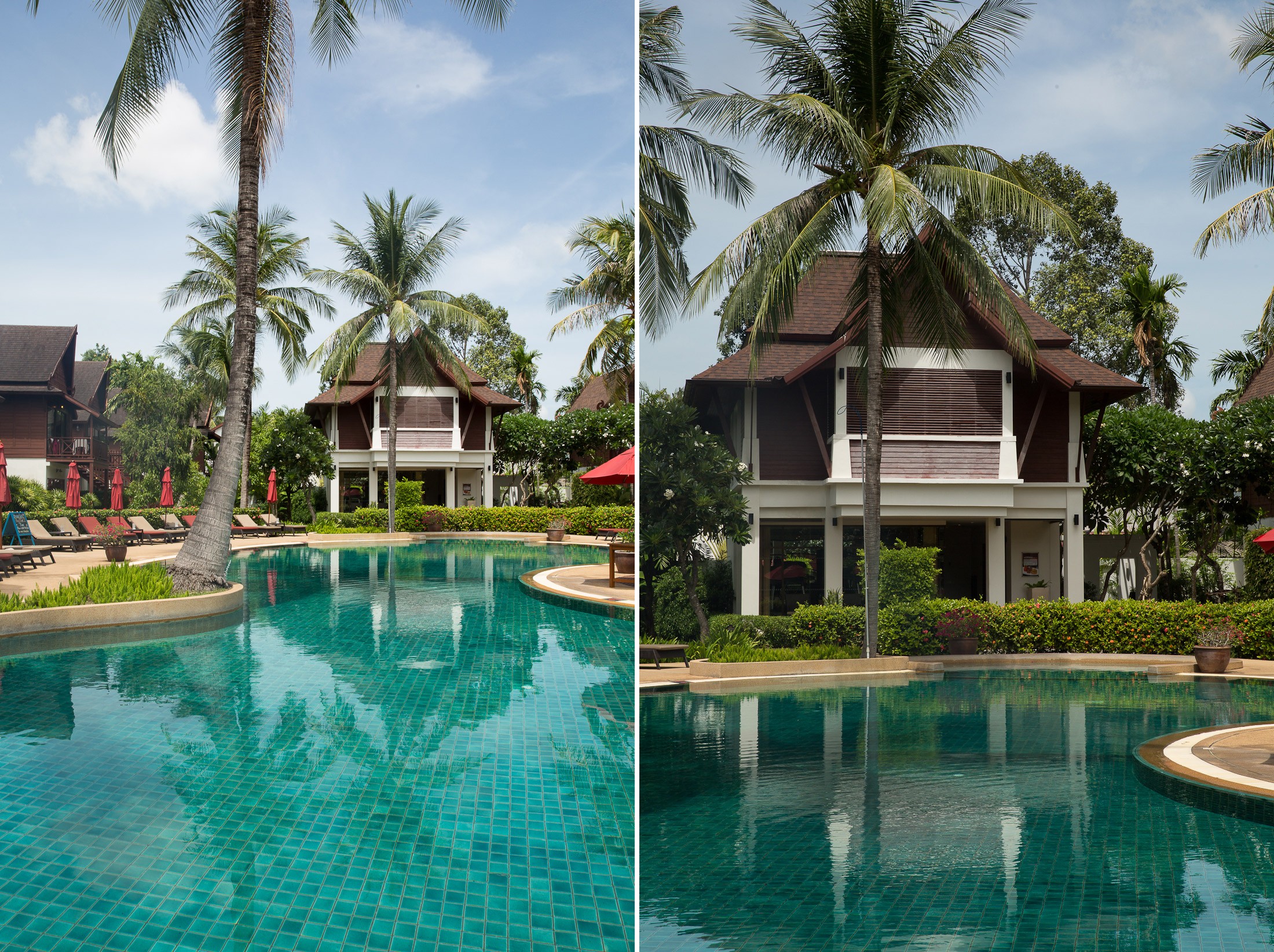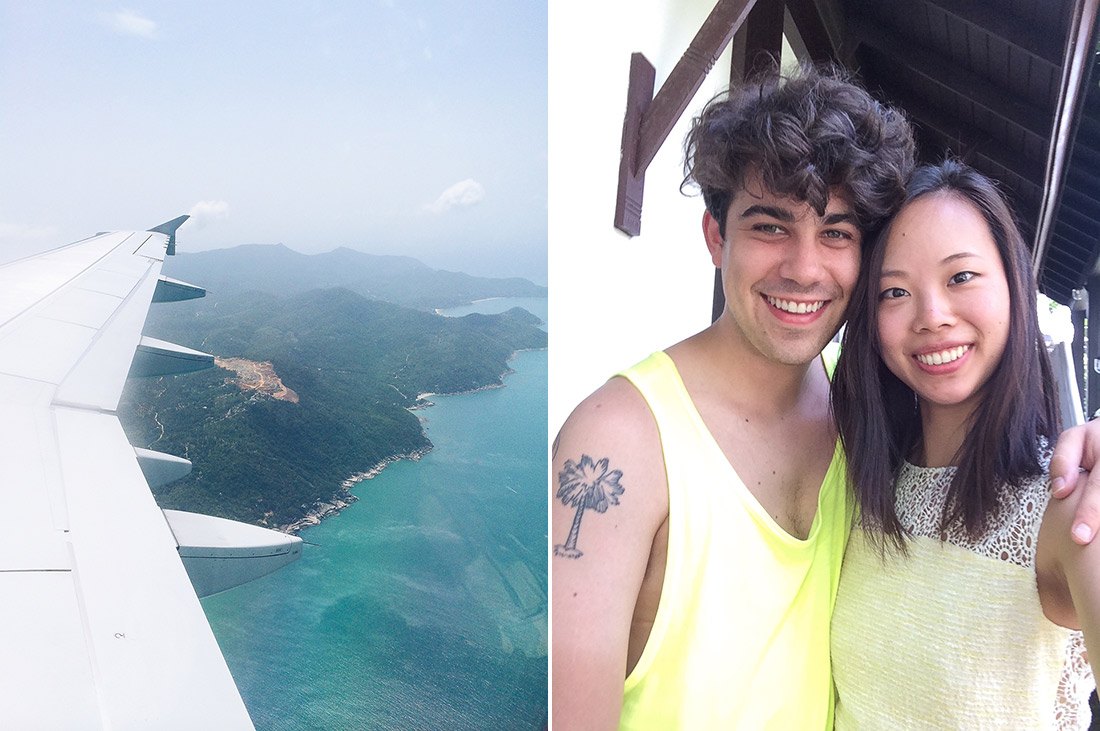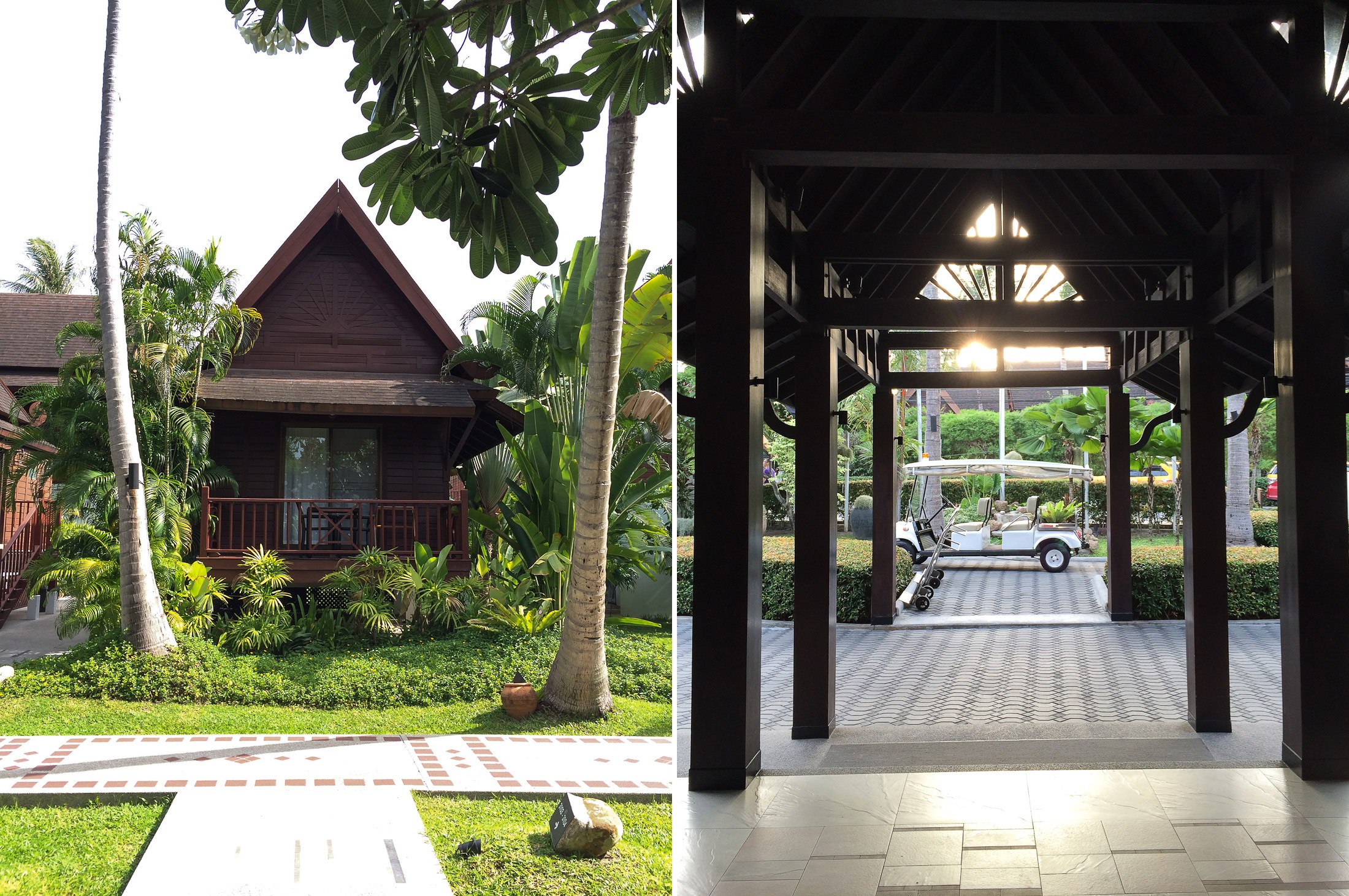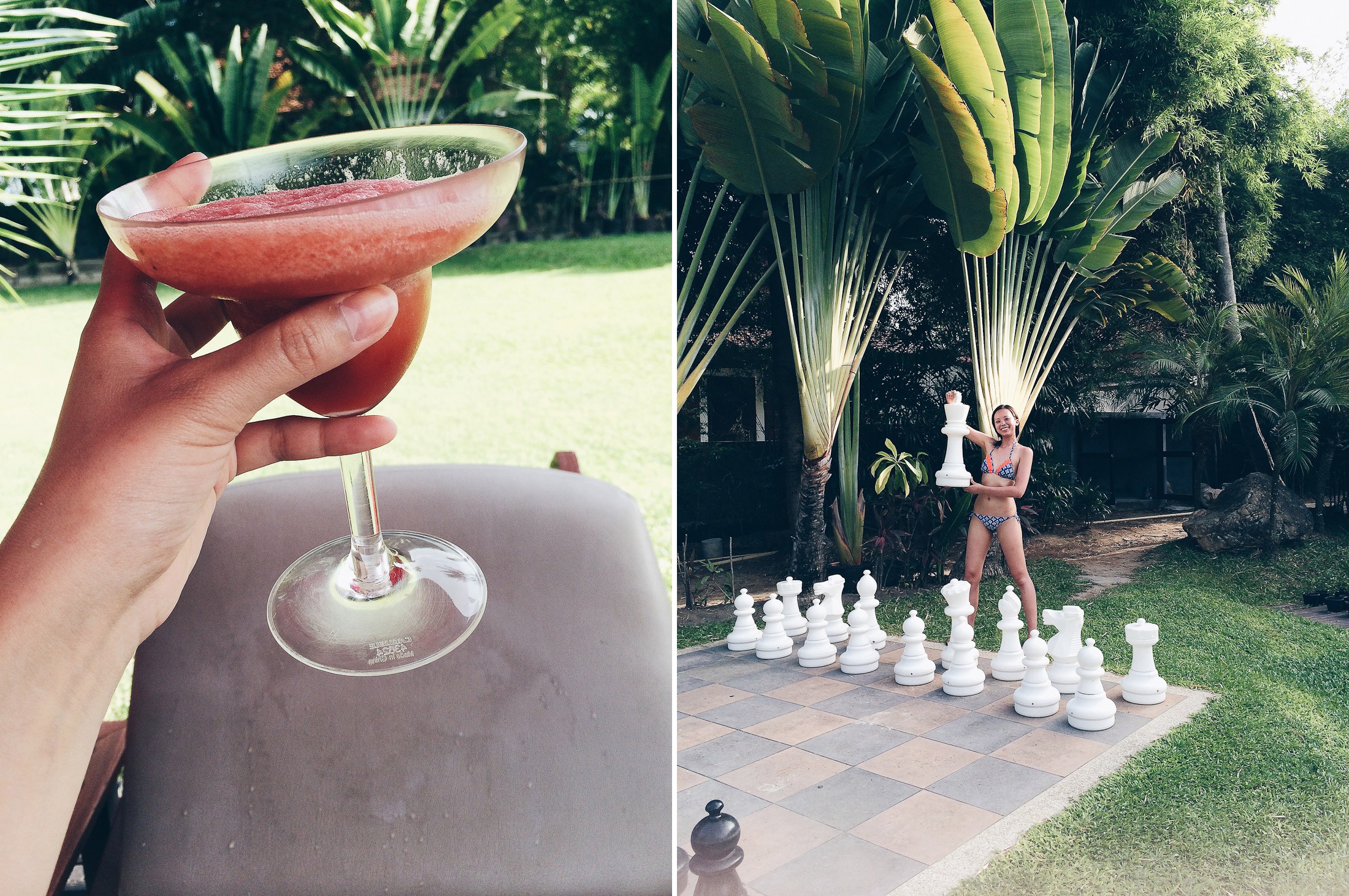 Chaweng, Koh Samui
From northern Chiang Mai, we flew directly to Koh Samui island. The flight was short and pleasant – even though it was only about 2 hours, they still served us lunch! I thought that was a nice touch.
We decided to split up our Koh Samui trip in two and spent a couple nights in Chaweng beach, the more lively area in NE Koh Samui near the airport, and a couple nights in the SW corner of Samui on a private beach / resort area. It worked out quite well, since we got to spend some time in the touristy region filled with restaurants and bars, and then a couple days solo with just ourselves in perhaps the nicest resort hotel I've ever stayed at. Samui itself is a pretty large island, and it took us about an hour to go halfway around. Note that while cabs drive by the main road frequently, you'll need to negotiate the fare (or you can do what we did and use Mr. Samui, an islander with his own small fleet of cars). It can get a bit expensive but we found that Mr. Samui has much more reasonable rates and is quick to respond via text.
Chaweng was quite fun. We spent the first day by the Baan resort pool, sipping frozen watermelon cocktails. The beach was literally right by the pool and kayaks and snorkel gear was available to rent. We also played chess and ping pong, both of which I won!! (ha ha, not really)
There are tons of restaurants and bars in the area and we went exploring. One night, we stopped by a road side stand for some fruit and picked up some durian. Big mistake! We weren't fans of the fruit.. it peels almost like chicken and tasted more than a little strange. After deciding it wasn't for us, we threw it in the trash in our hotel room, and then woke up the next day to the smell. The smell of durian is like bad perfume – it lingers EVERYWHERE! There are so many other delicious fruits on the island that I think next time we'll stick to those…
We stayed at the Baan Chaweng Resort – it's a reasonably priced option on an incredibly expensive island and the great location and multiple pools were great. For a splurge, check out the W Retreat Samui or the Conrad Villas.
Thinking of visiting other Thai islands? Make sure you visit Phuket!