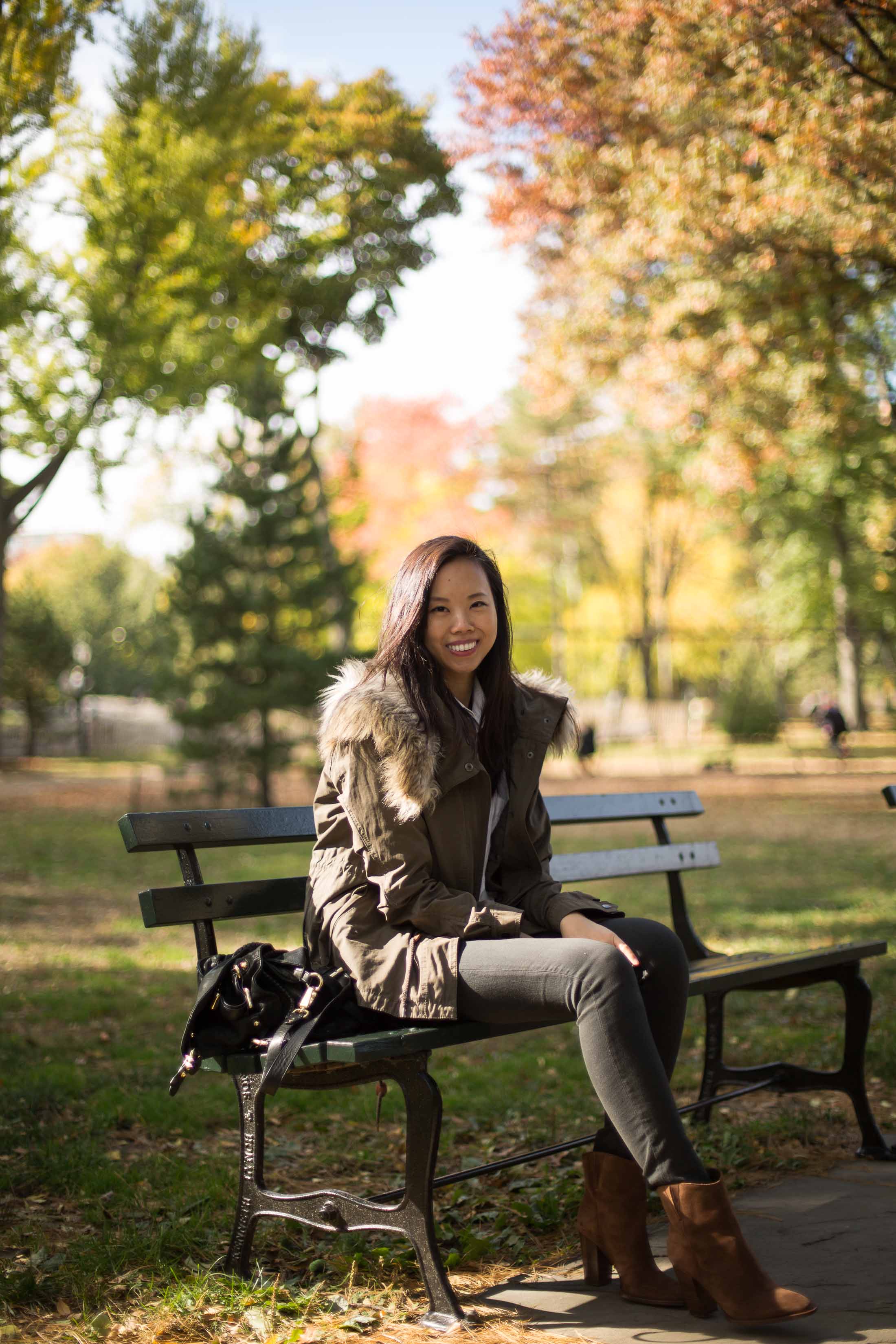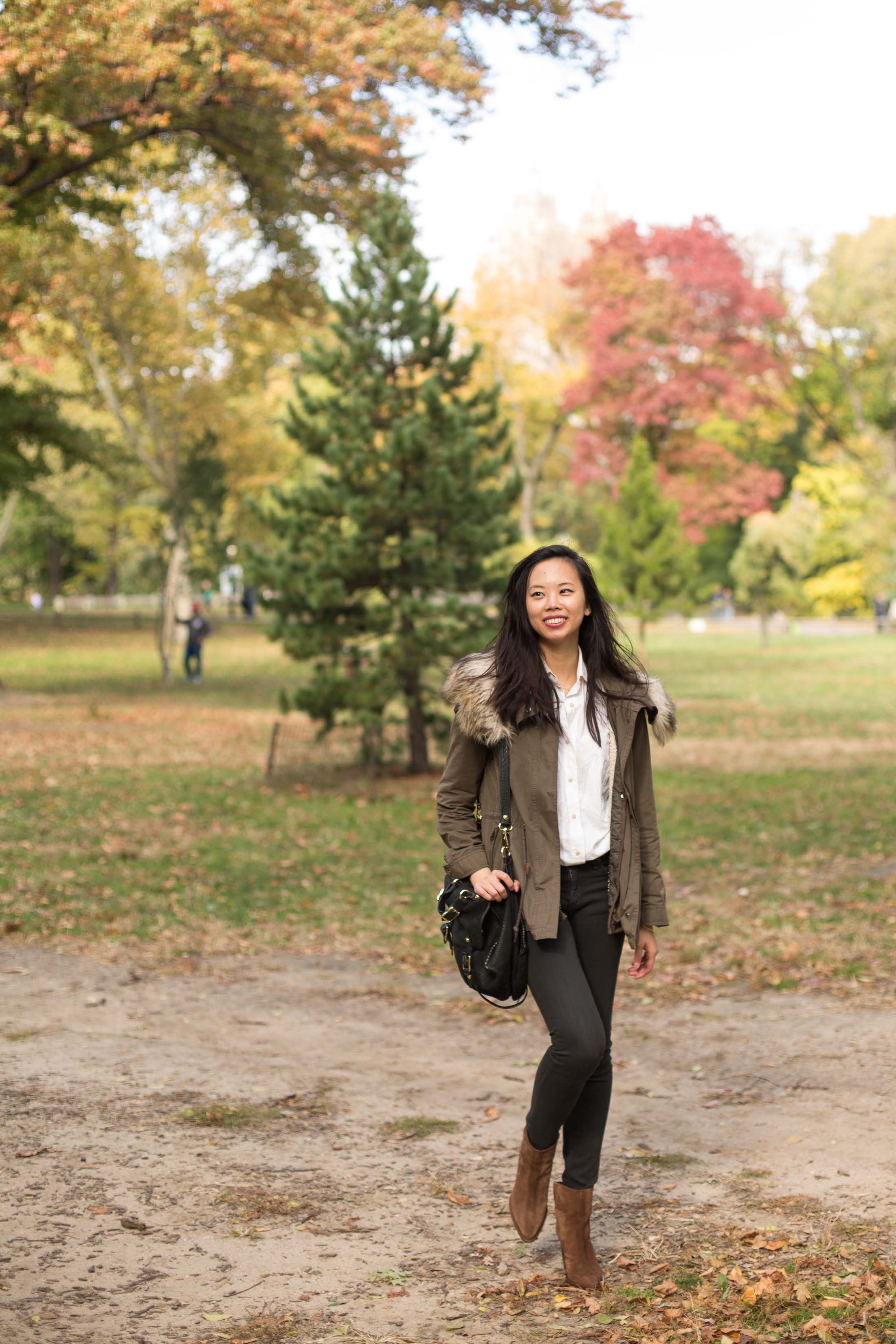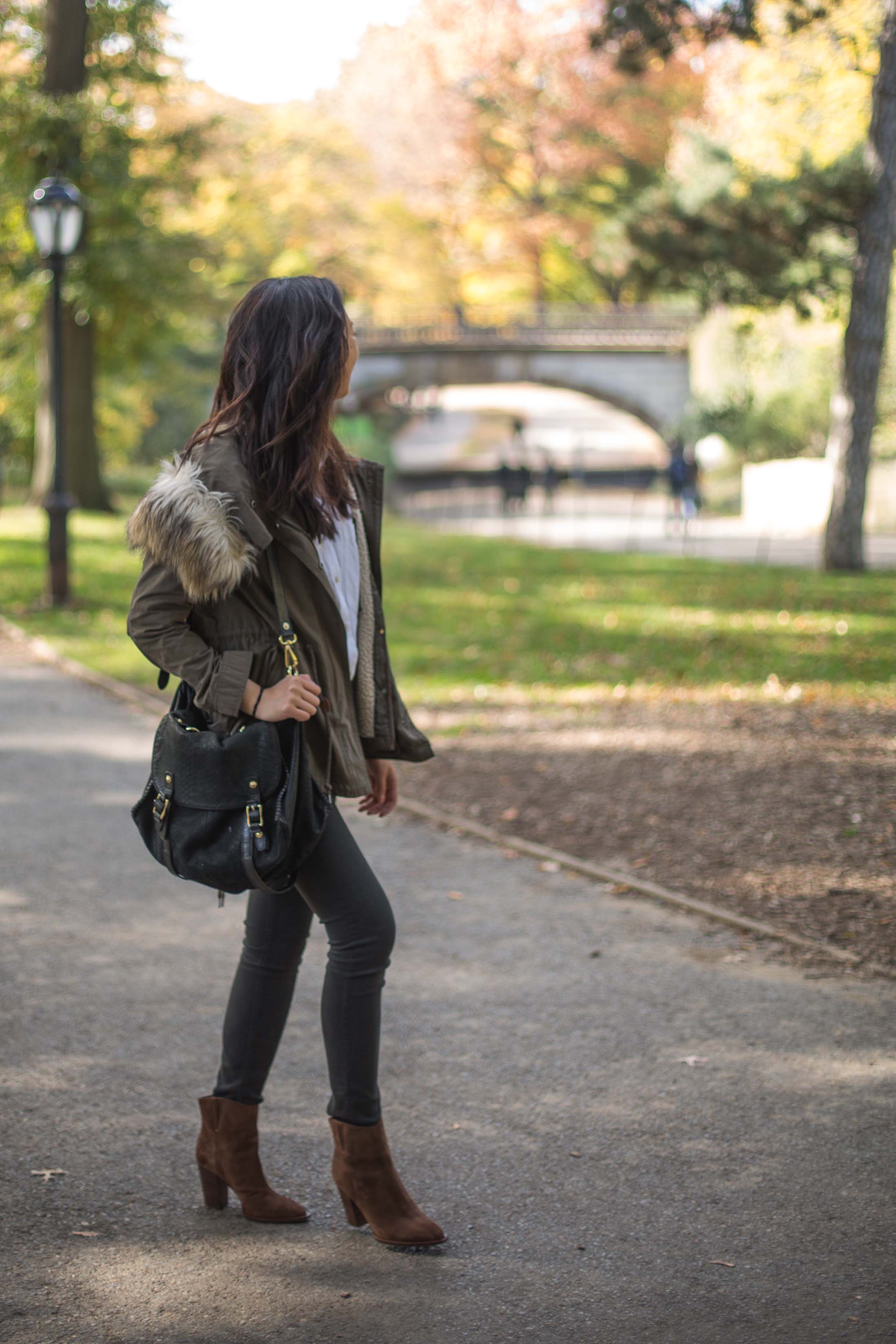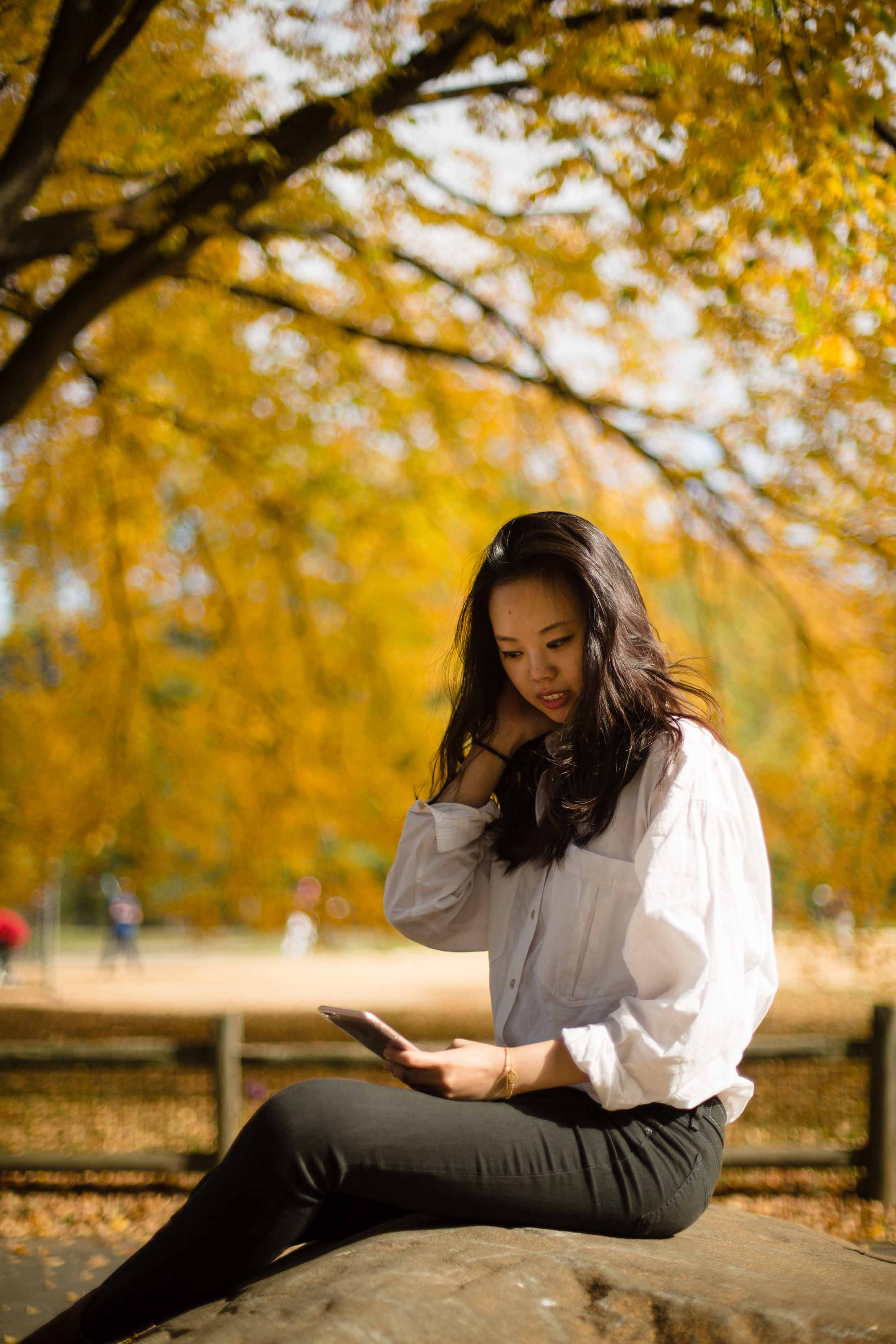 Fall always reminds me of back to school, devouring the September fashion magazines and shopping for back to school outfits.
This year, I'm trying a new "don't shop so much" phase and attempting to re-work my existing closet. I'm also considering doing a major closet purge to downsize all the "things" that seem to accumulate – I've heard Beacon's Closet is a good place to start. I paired this vintage white oversized white button down from my mom with basic black jeans, a lightweight parka and my favorite new boots. Well, my "don't shop so much" phase began after I purchased these boots haha. These are seriously amazing – the perfect height and sleek with a pointy toe. I'm a huge sucker for suede shoes but always seem to ruin them so fast. This year I'm going to try this suede protector spray that I've heard works wonders on protecting the leather from the elements. I've also been meaning to get heel protectors and those texturing pad things for the soles but haven't been able to figure out what they're called? I figure if I'm buying new shoes I might as well try to preserve them for more than a season.
These photos were taken in Central Park since I couldn't resist those pretty painted leaves. If you're looking to take your own fall foliage photos, here's my quick guide to the best sections of Central Park in the fall season:
The Mall – I'm not quite sure why they call it this because it's not an actual mall, but just a section of the park from 66th – 72nd st on the east side. Red trees galore here
Loeb Boathouse – lovers rowboating on the lake, the posh San Remo apt tower and yellow and orange willow trees – what can be more scenic than this? Head to 72nd street on the east side of the park
Literary Walk – iconic, this is the wide pathway lined on each side with magnificent, old elm trees. A not to be missed stop in the fall!
PARKA: Zara | Shirt: Vintage | JEANS: Rag & Bone | BAG: Nordstrom | BOOTS: Vince