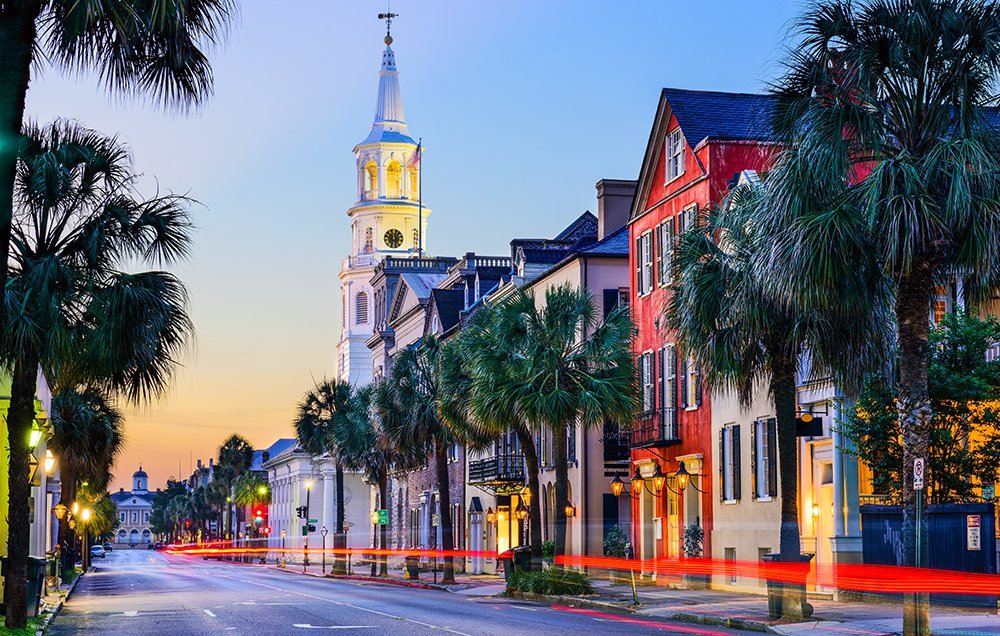 Where to Stay in Charleston
Once the fifth most populous city in the USA, Charleston, South Carolina is experiencing something of an explosive renaissance when it comes to the world of food, travel, and hospitality.
Blending newly cultivated amenities with a historically rich architecture and culture, Charleston's unique offering has earned its place among the hottest U.S. travel destinations.
Because southern hospitality is a well-known staple of Charleston (South Carolina's unofficial motto is, after all, "Smiling Places, Beautiful Faces"), there are simply too many great hotel options to consider. We've narrowed it down for you!
Keep reading for our top spots to stay in Charleston!
---
---
Best Hotels in Charleston
To summarize, here's a handy chart of our recommended Charleston hotels. All include free wifi and are known for comfort, good location and great customer service.
Best Charleston, South Carolina Hotels – Summary
Below is more information about each hotel and why we recommend it!
---
---
The Restoration
Lauded as one of the most innovative hotels in the world, The Restoration is truly something to behold. Rather than a single hotel building, The Restoration is a collection of five classic Charleston buildings that have been modernized to provide world-class amenities.
Located across King and Wentworth streets, two major Charleston thoroughfares, The Restoration provides its guests with incredible access to Charleston's beach, restaurants, and shopping.
---
---
French Quarter Inn
Located around the corner from the historical Charleston Market, the French Quarter Inn epitomizes southern hospitality and luxury.
With fireplaces, wooden spiral staircases, stunning views of Charleston's historic St. Michael's Church, and a prime historic Charleston location to boot, the French Quarter Inn should be on everyone's shortlist.
---
---
Harbourview Inn
The Harbourview Inn is a luxury hotel that – true to its name – emphasizes the luxury associated with its Charleston Harbour oceanfront location.
Guests can select room and suite options offering everything from exposed brick walls, Juliette balconies, and even French doors that swing open to offer views of the historic Charleston Battery and waterfront!
---
---
Planters Inn
If you want a prime Charleston location, gorgeously refined southern architecture, and a boutique feel that will be perfect for the whole family, look no further than the Planters Inn.
With carriage lanterns, four-poster beds, and the famed Peninsula Grill in-house (again, shrimp and grits, anyone??), the Planters Inn absolutely drips with luxurious southern charm.
---
---
Market Pavilion Hotel
With its imposing marble façade, Juliette balconies, and gorgeous silk curtains all visible, simply standing across the street from Market Pavilion Hotel can make you feel like you've already made the best hotel decision of your life.
Once you get inside see the poster beds and Italian marble bathrooms that adorn every guest suite, you'll start wondering what could ever convince you to leave! And best of all, Market Pavilion is located right in downtown Charleston – perfect for sightseeing!
---
---
And that's it! Our guide to Charleston's top hotels to make the most of your stay.
Whether you're looking for ultra-luxurious comfort, the best location in town, or no-frills budget cheap hotels, these top South Carolina hotels are sure to please.
Follow Sher She Goes on