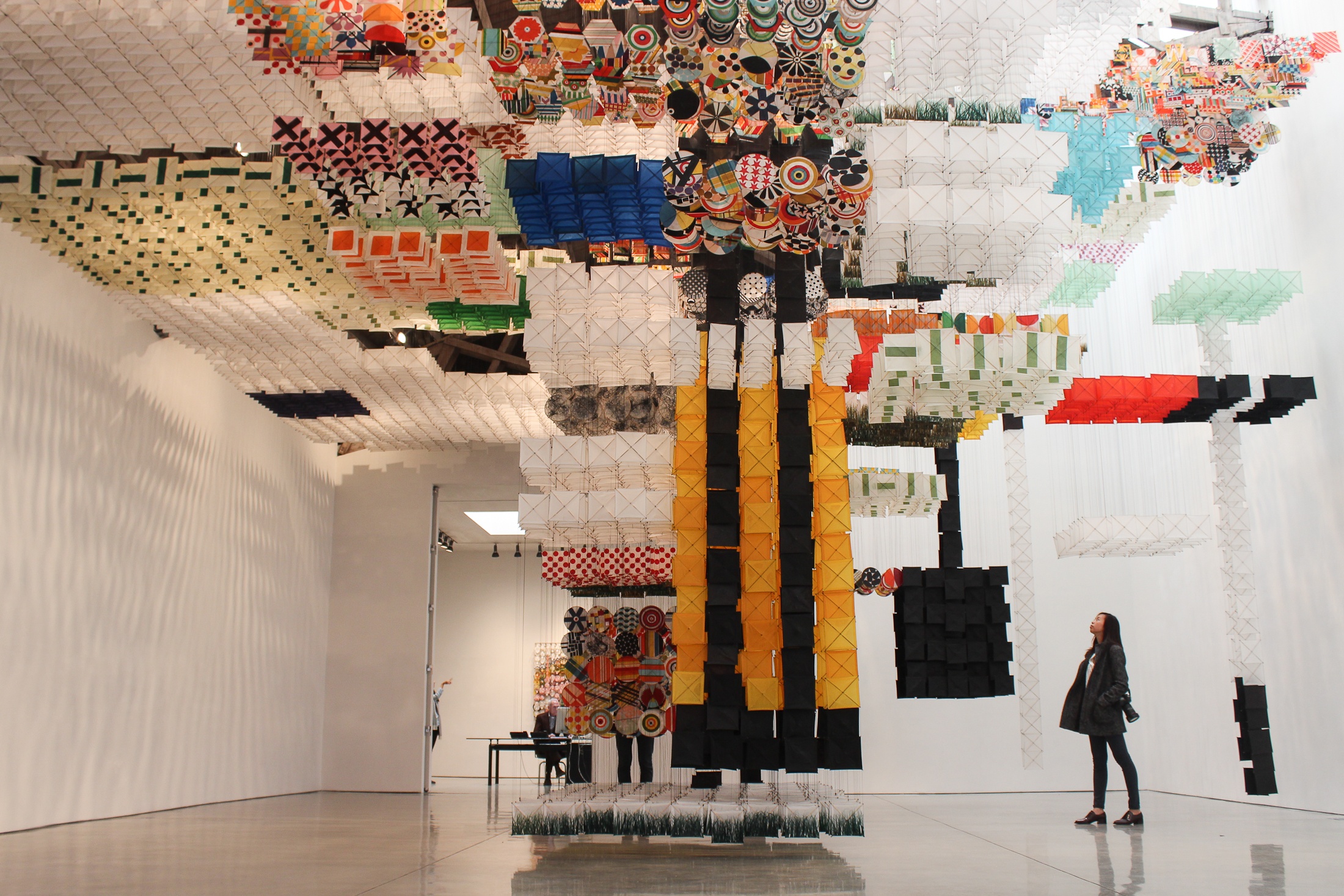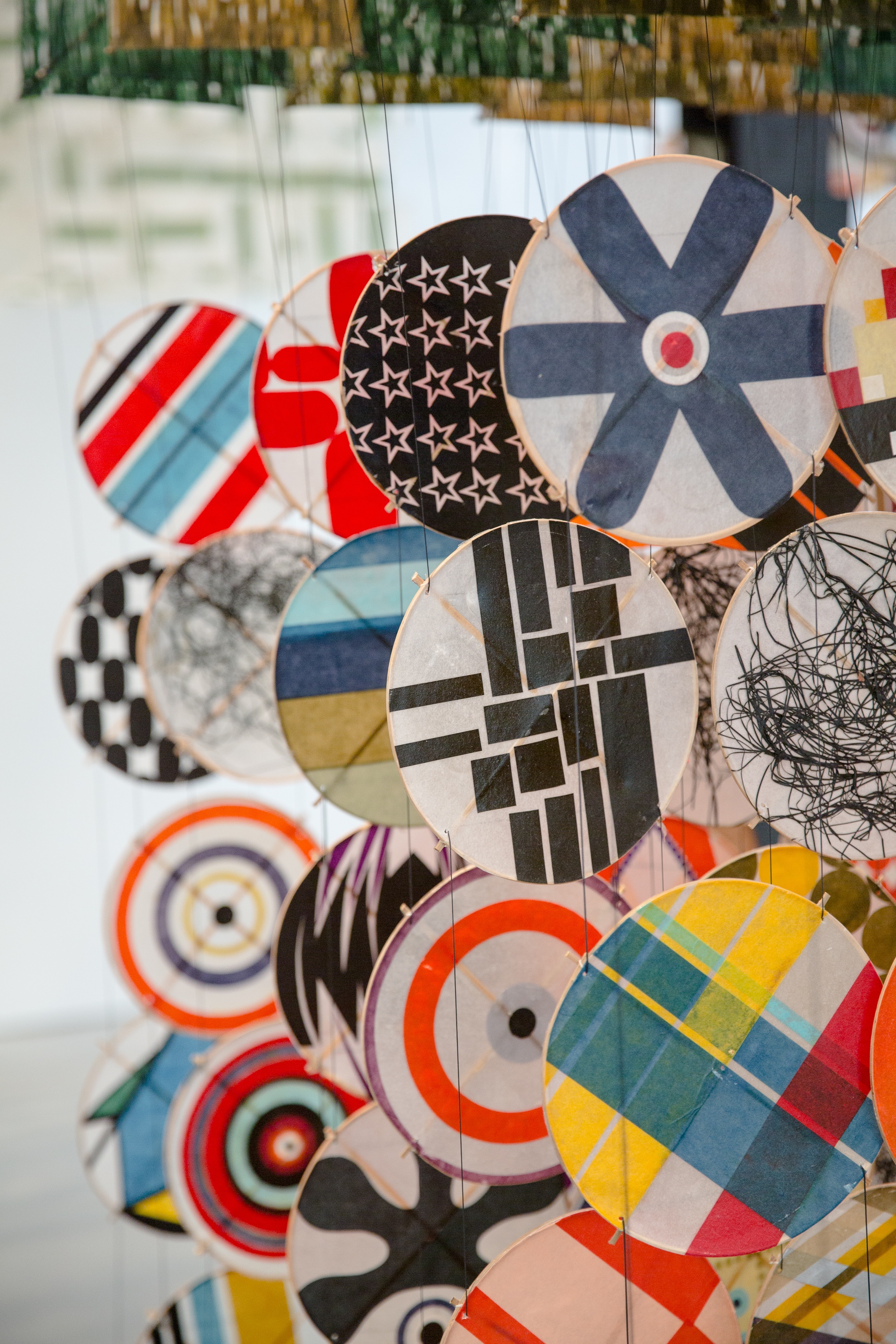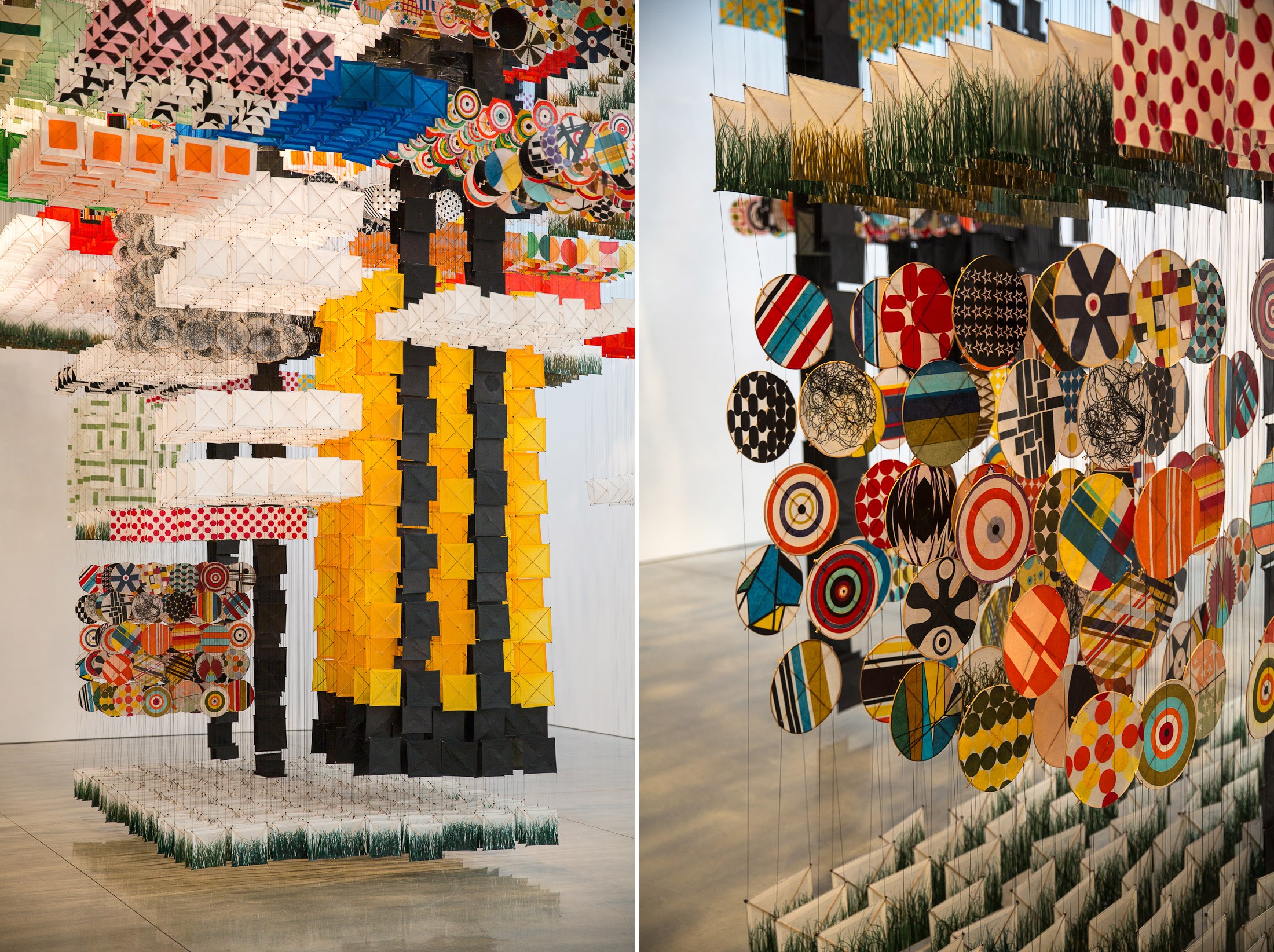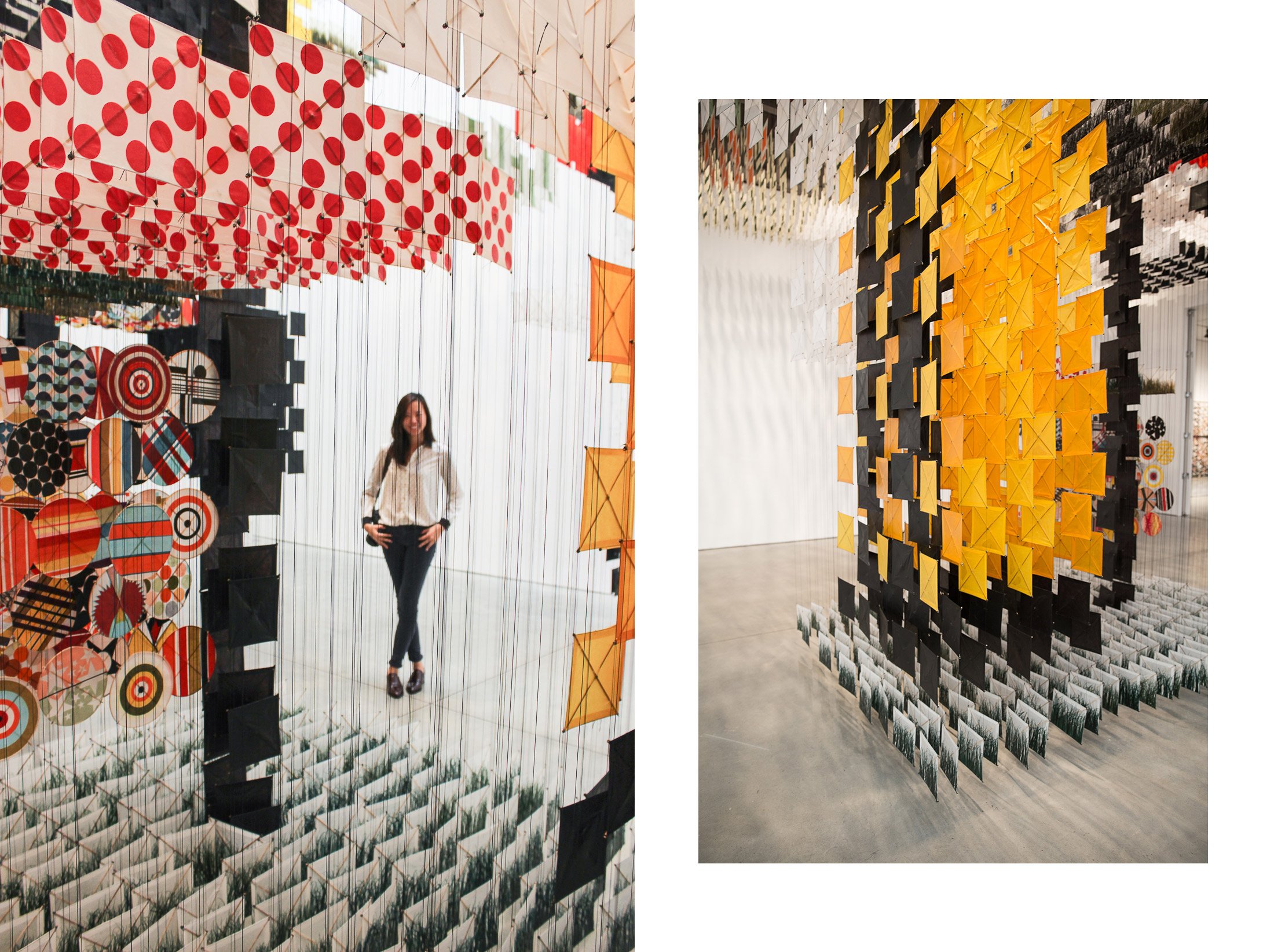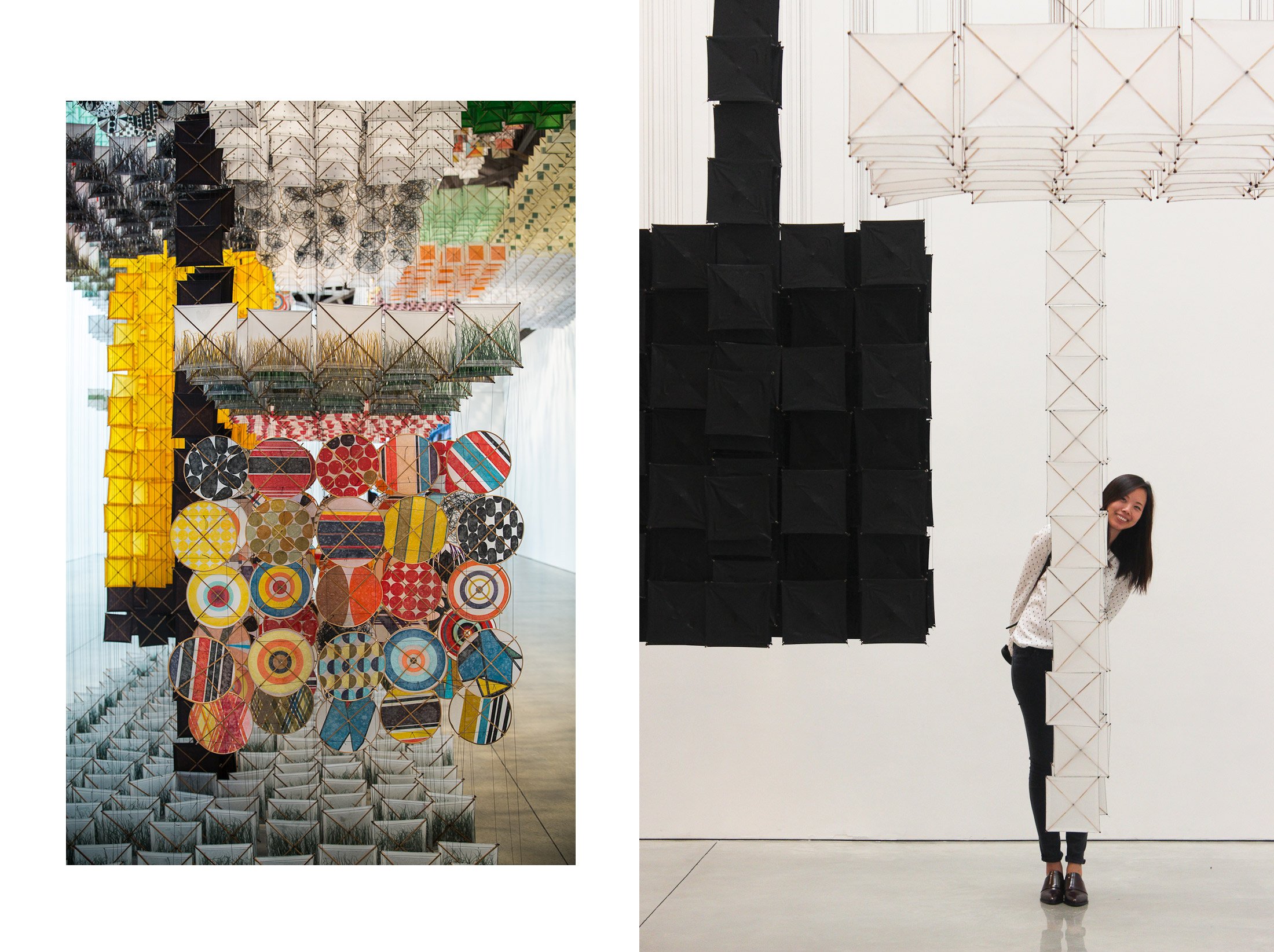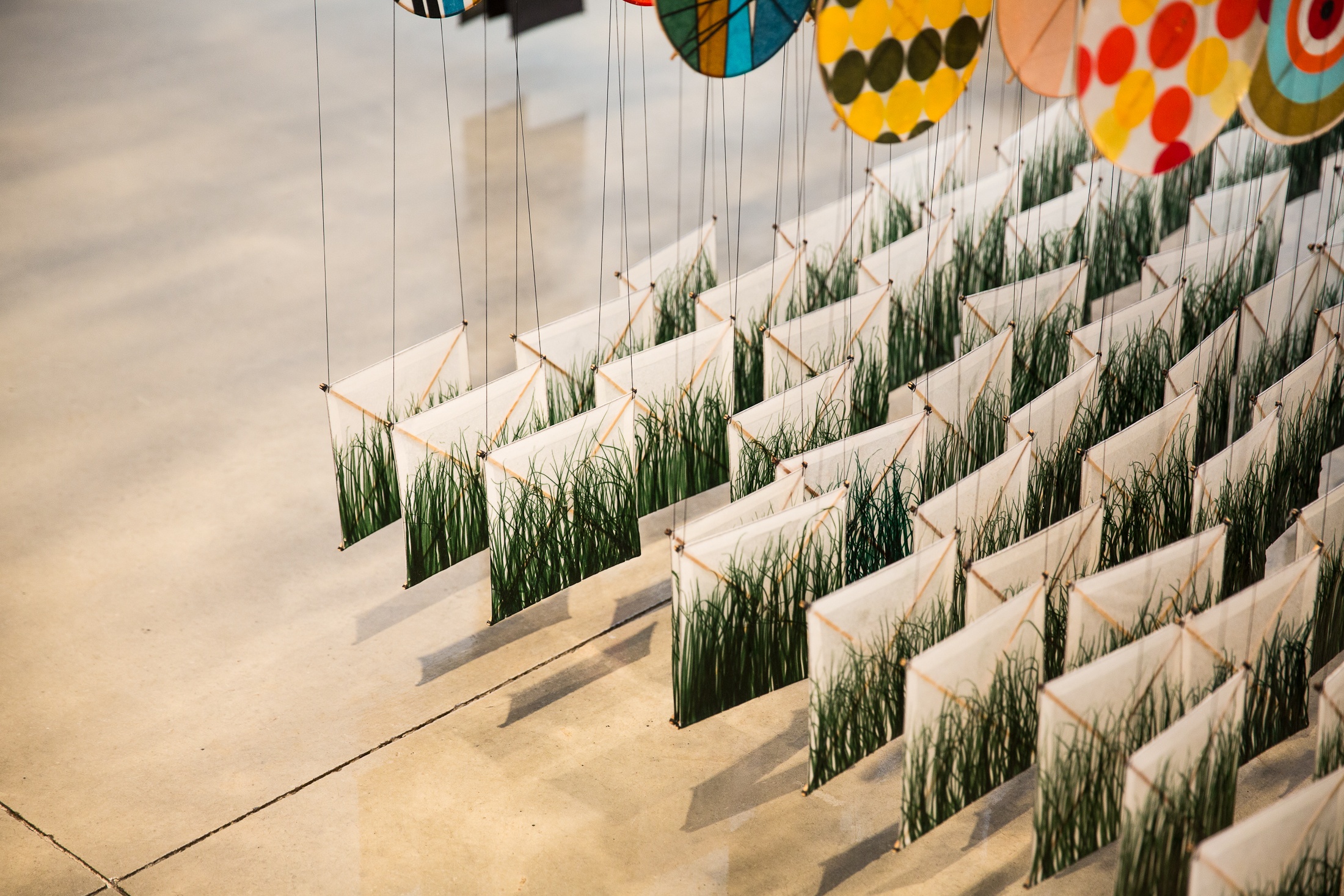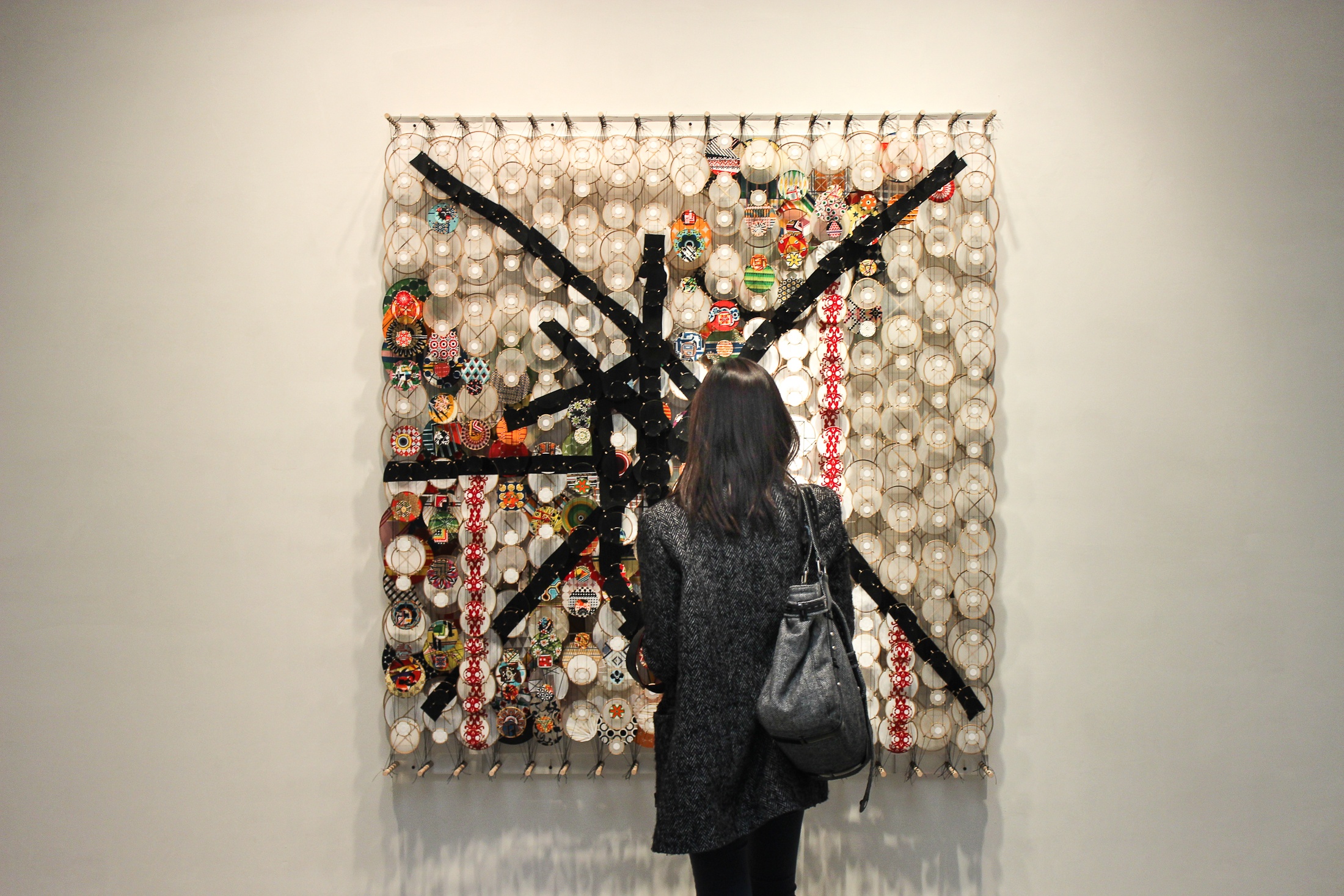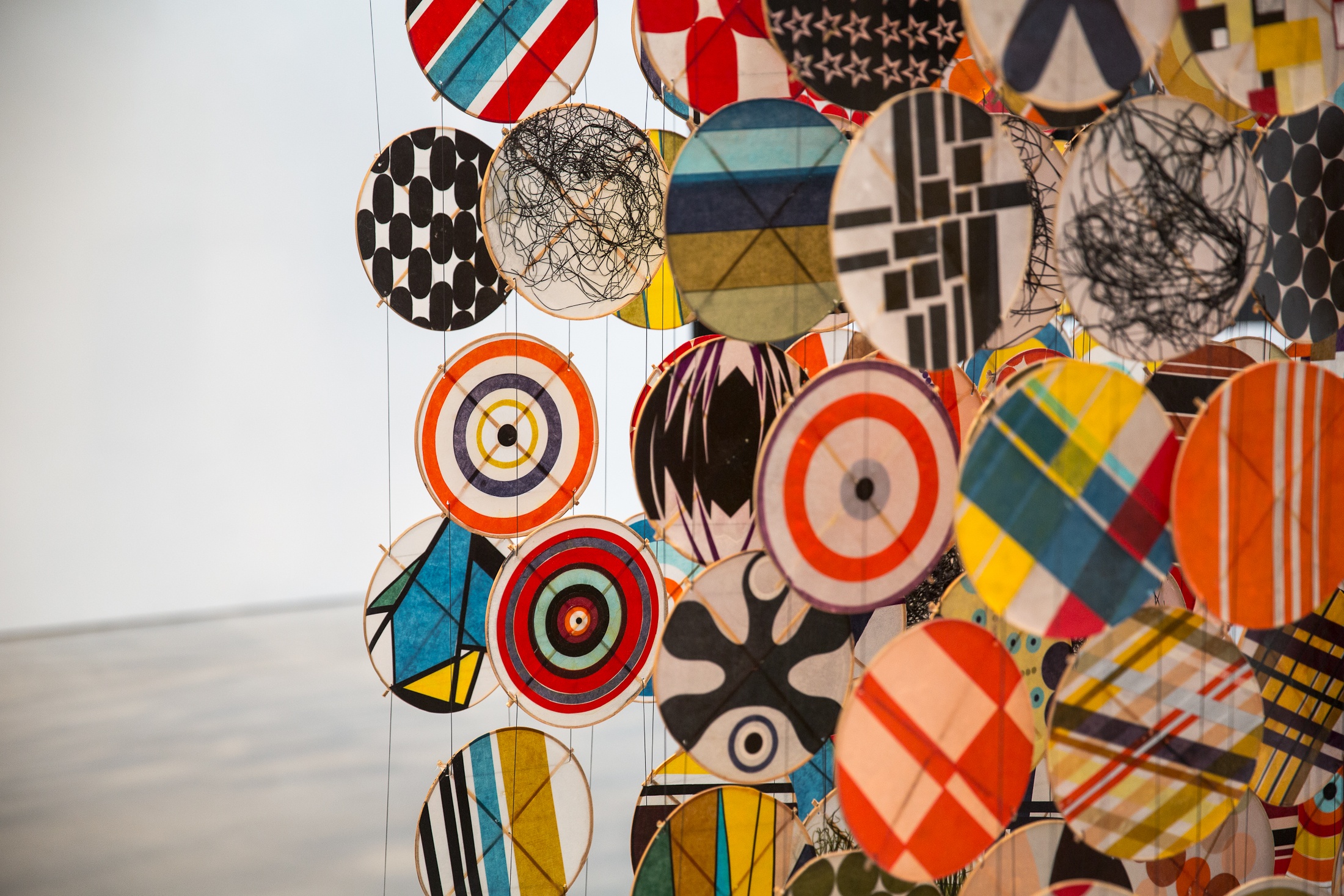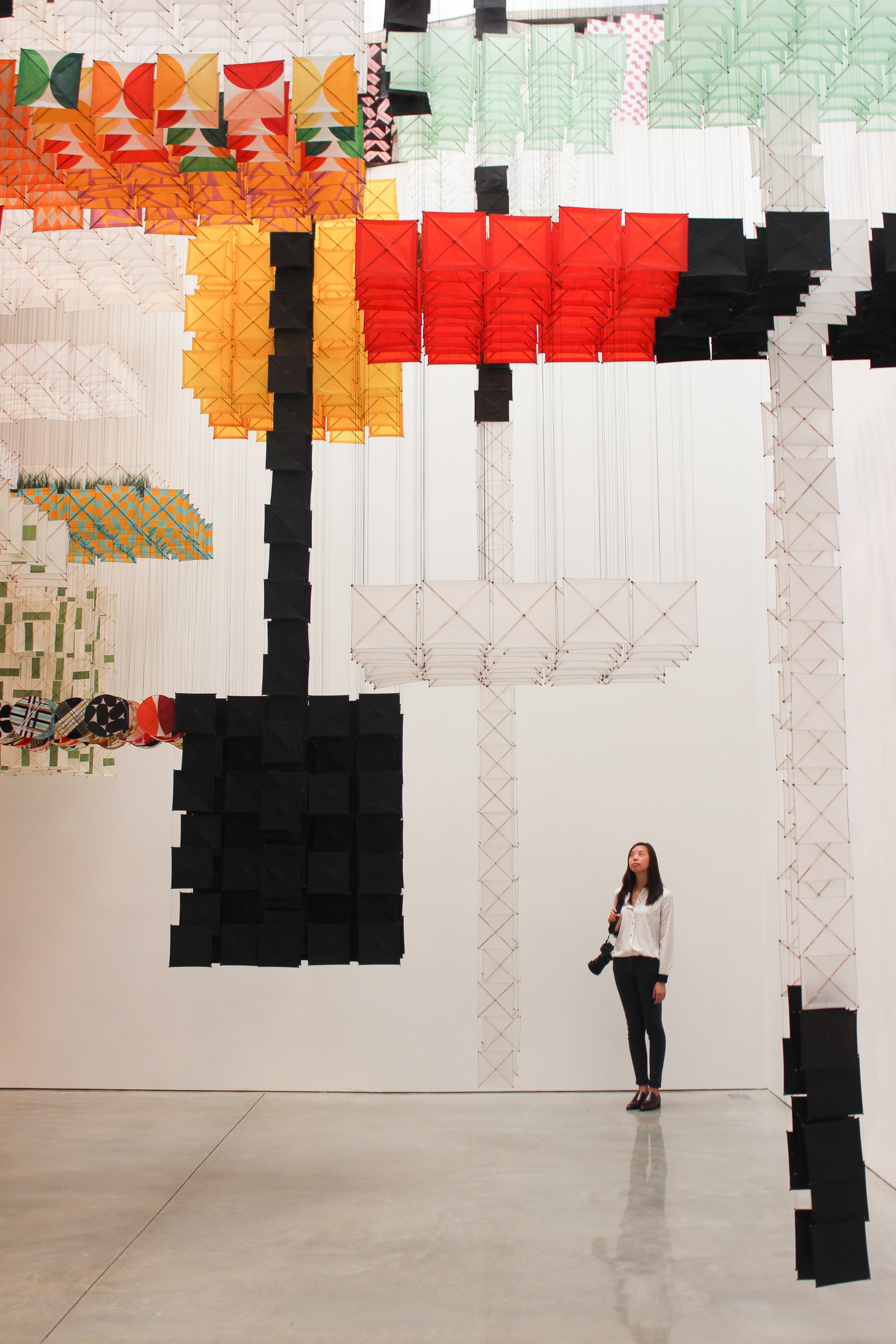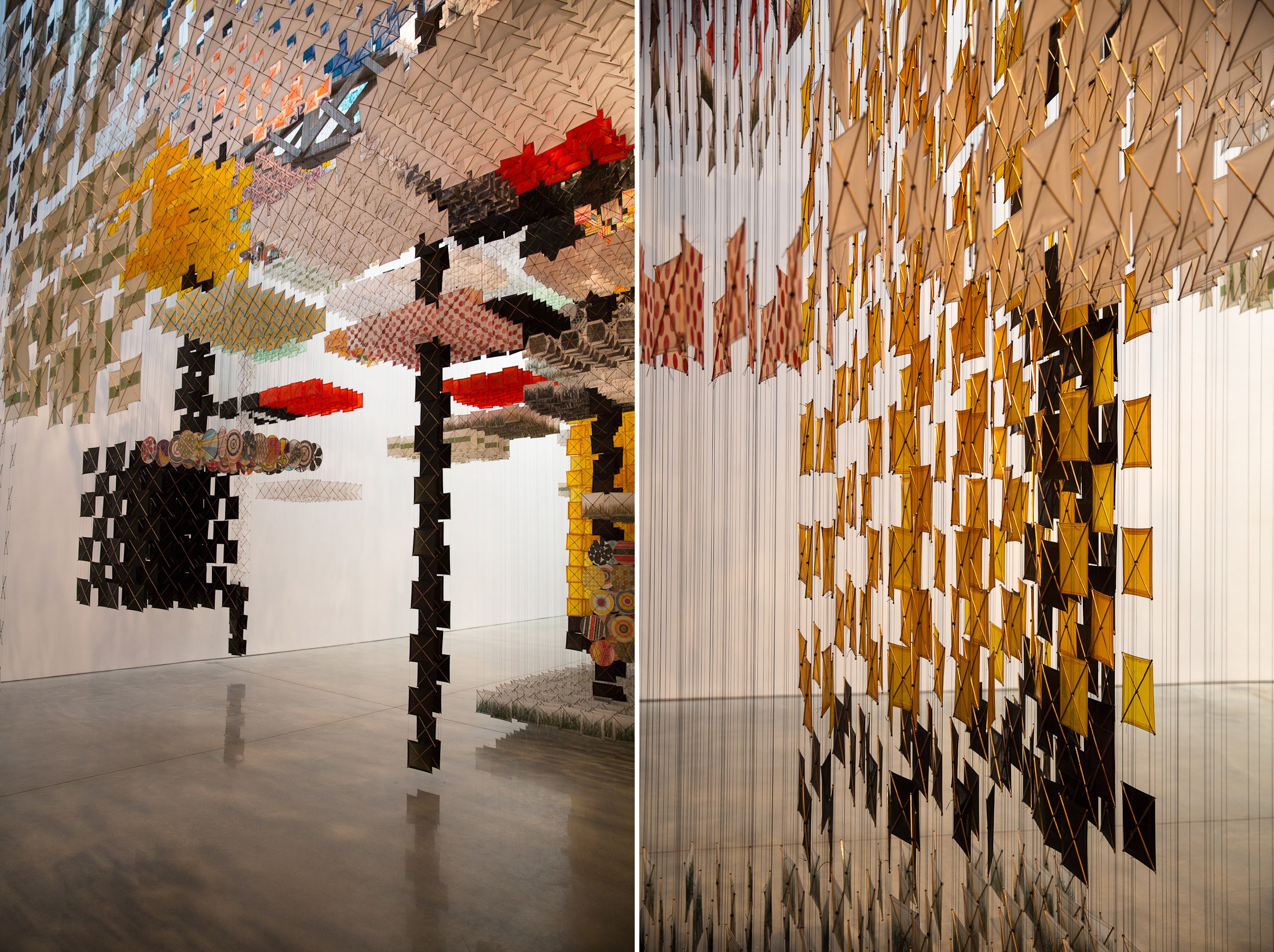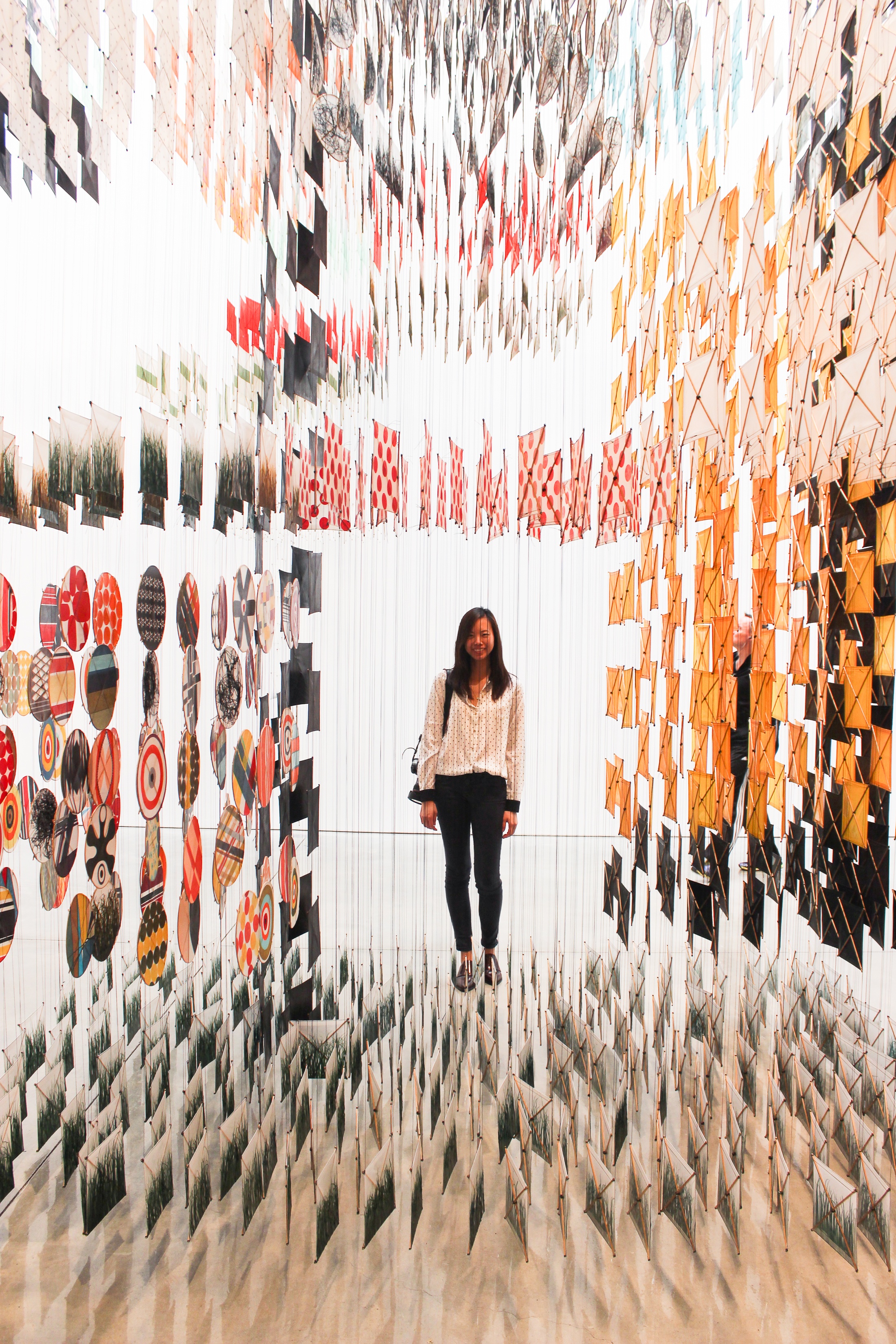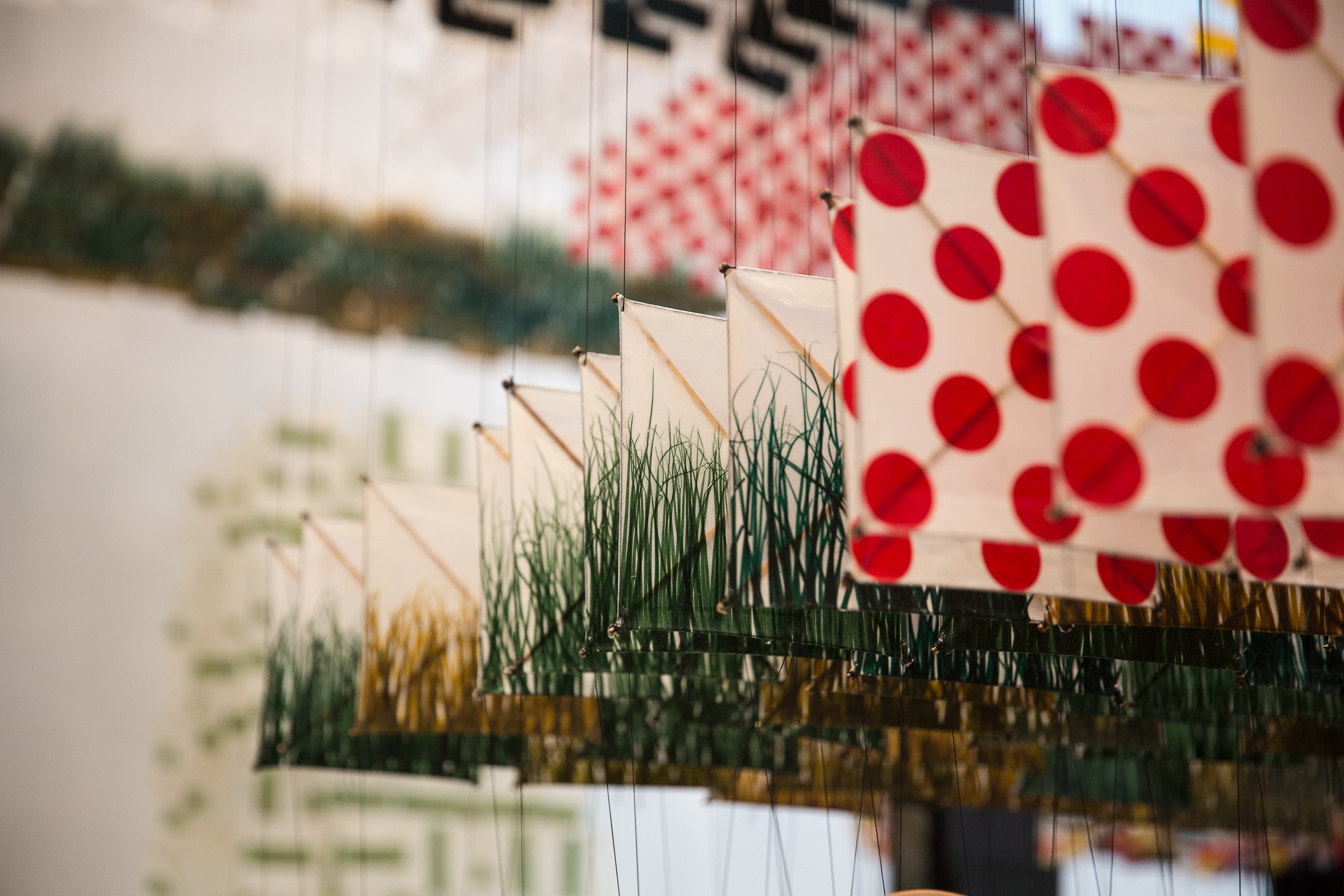 I managed to catch a glimpse of Jacob Hashimoto's 15,000+ kite installation on the last weekend of its opening in NYC. To be honest, I didn't know much about the installation beforehand, but the moment I walked into the open space, I was amazed at the multitude of colors and patterns, the height and breadth of the kites and how uniquely solid they looked to the eye. It's only when you walk deeper into the room and in and around the sides of the "skyfarm fortress" that you see it's a purely 2-dimensional installation (and it also makes for some fun sideways kite pics!)
SkyFarm Fortress
Jacob Hashimoto discovered his love for building kites while still an art student at the Art Institute of Chicago in the early 90s. For his New York debut at the Mary Boone Gallery, Hashimoto conceived a black fortress of 15,000 square kites bursting among 15,000 other fields of grass and flowers. The immersive installation is composed entirely of cable suspended bamboo kites and draws pattern inspiration from contemporary art and video games, including Mario Bros and Minecraft.
The 34-foot paperwork show was a time consuming project, taking four weeks to construct using traditional hand cutting and pasting techniques and then threaded on site. Hashimoto named his masterpiece Skyfarm after a street in upstate New York where he has a home. 'Skyfarm Fortress' was so named for the illusion of architecture juxtoposed against sky and cloud.
Photos of me taken by the lovely Joyce.