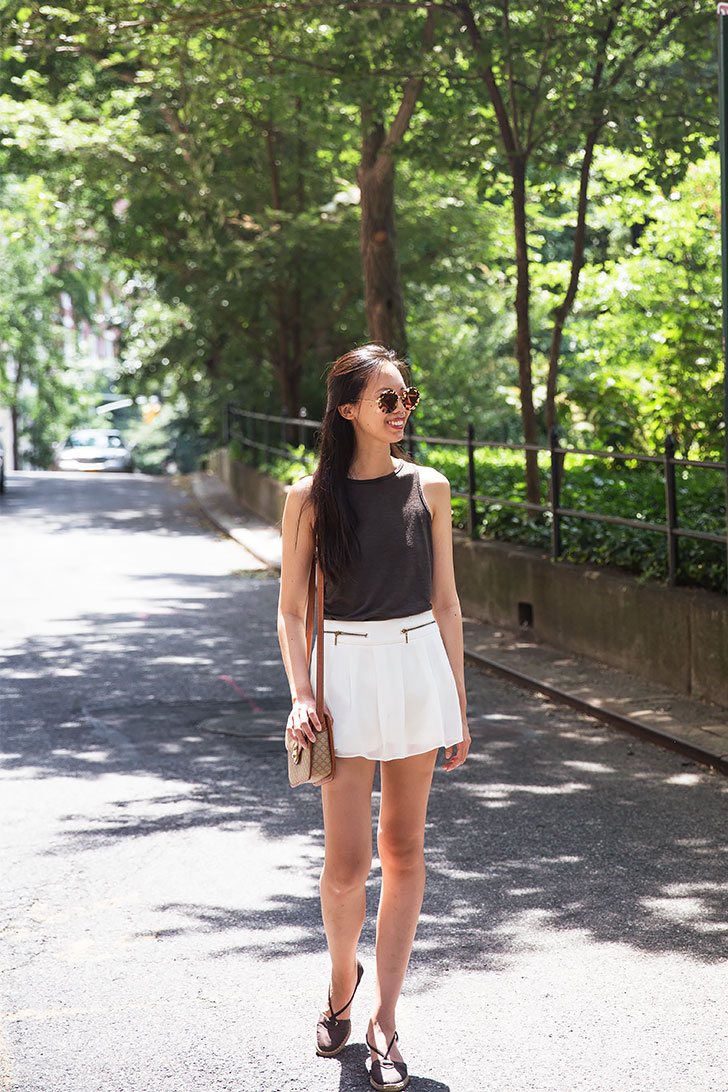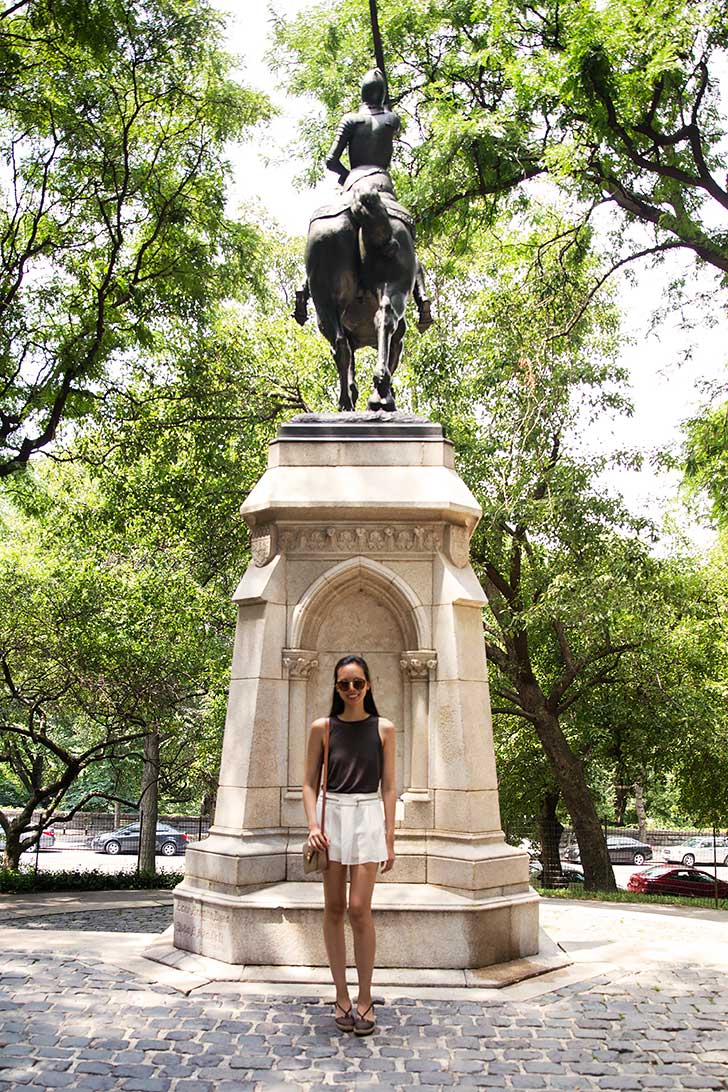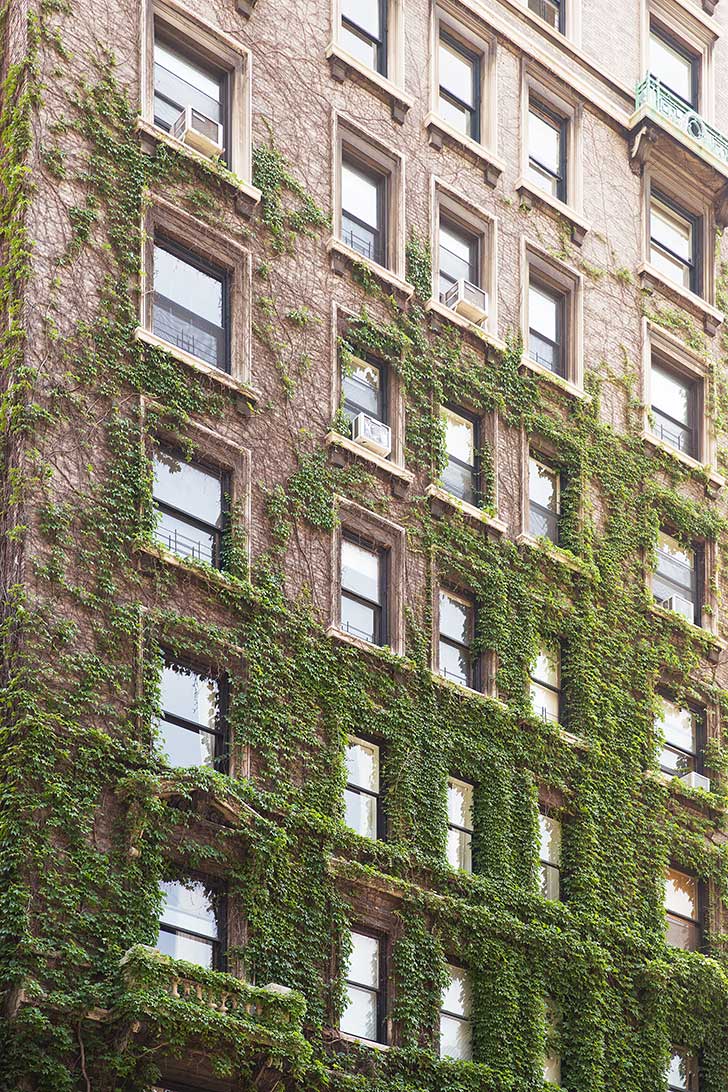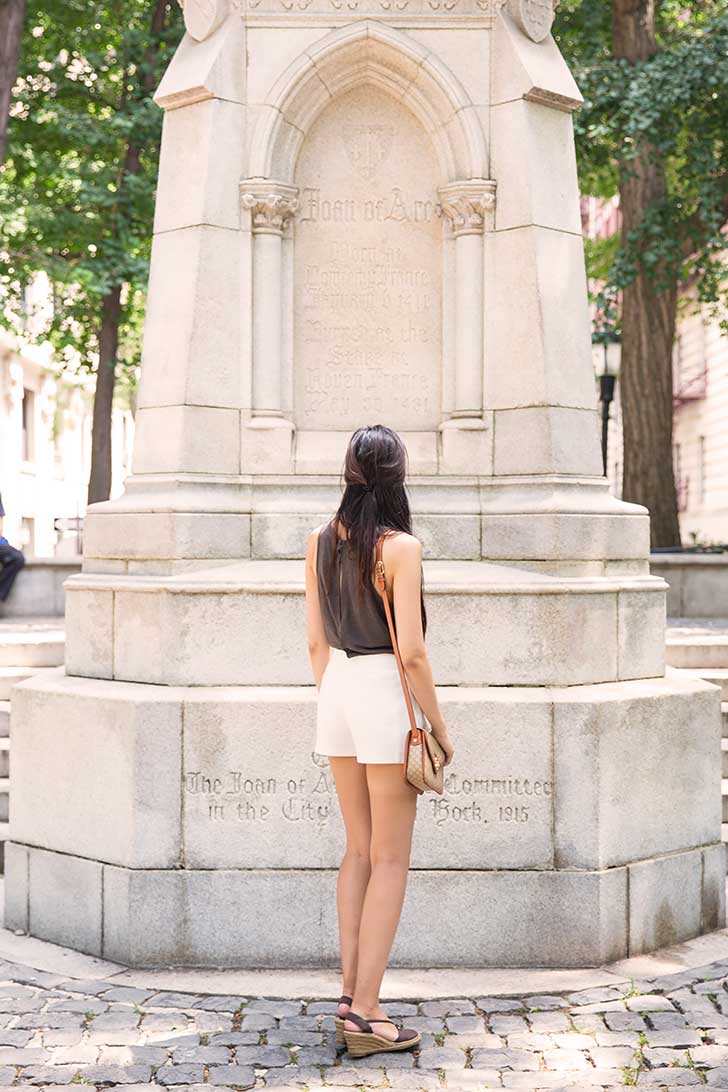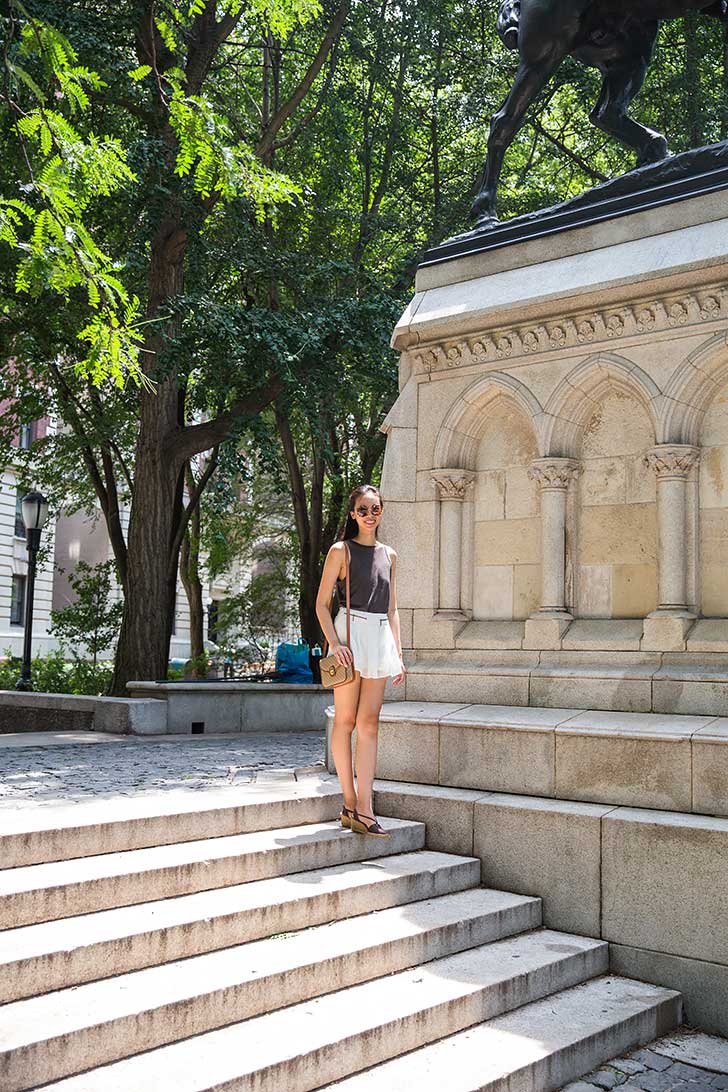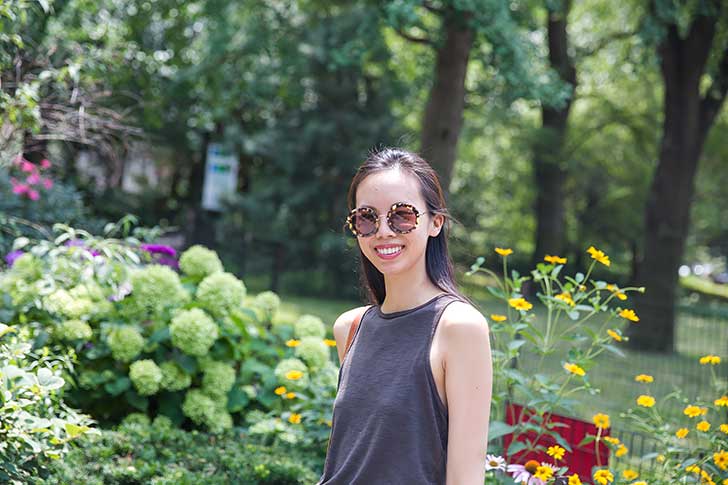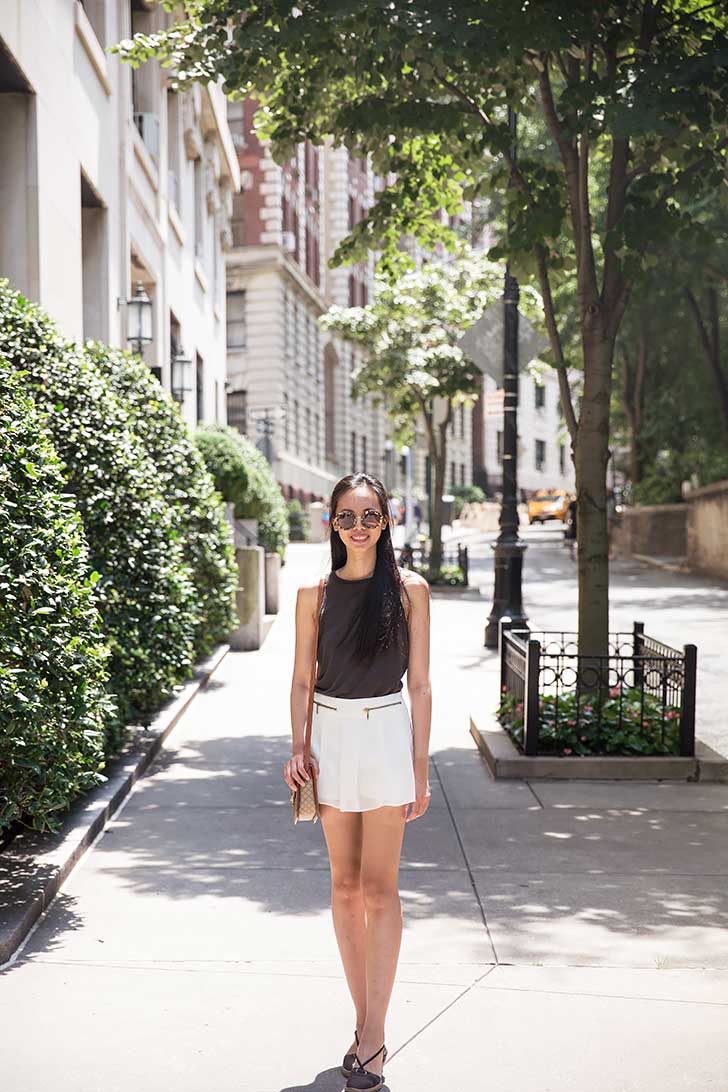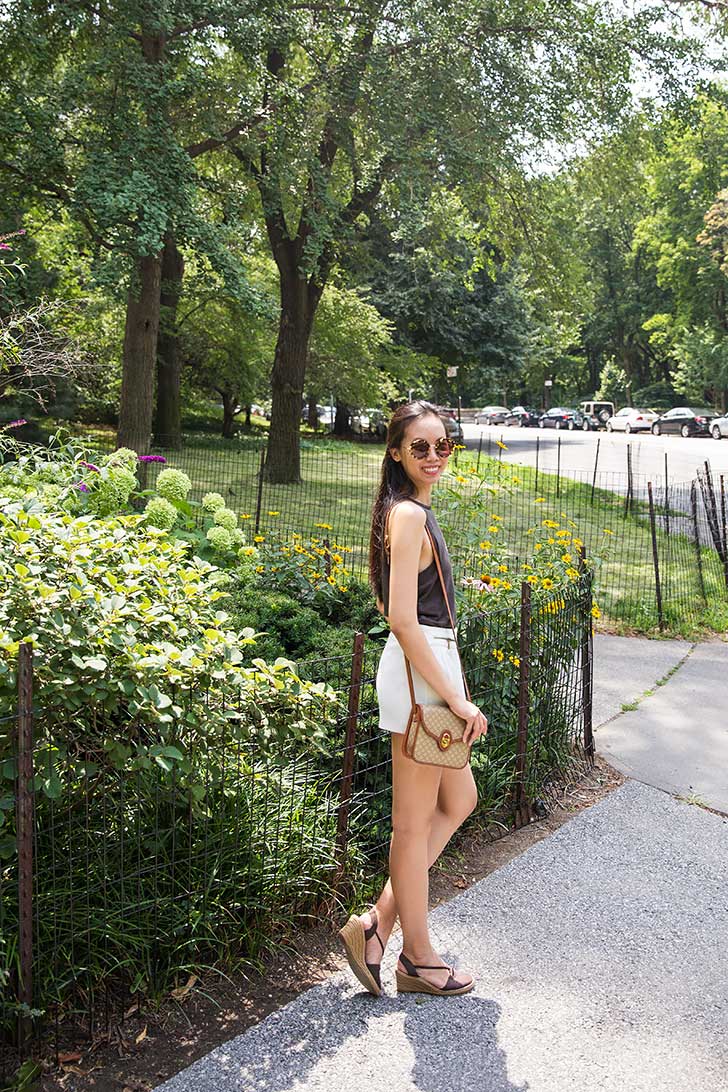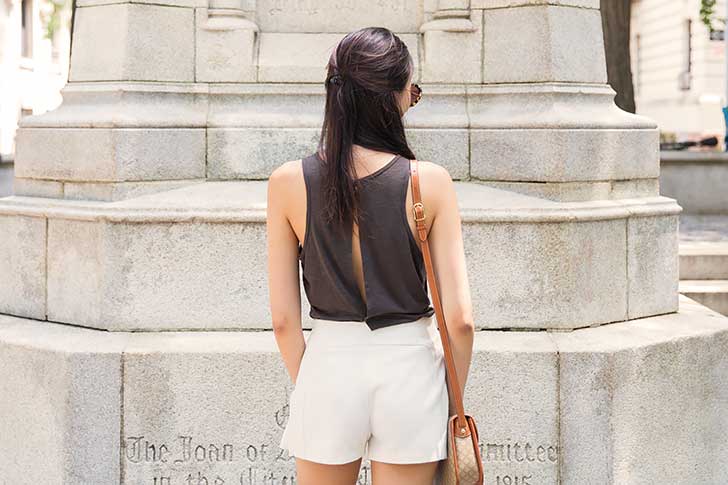 ---
Revolve tank (similar here and here) // Zara skort (similar here and here) //
Miu Miu sunglasses (rented from Ditto, get your first month free with code 'SherSheGoes')
---
Wow has it been HOT lately! I was looking for something chic yet cool to survive the latest heat weave and quickly put this together. I love how it has a little tennis vibe and this skirt/short pair has been a classic that has lasted me so many seasons.
The top is actually another active wear piece – I love how stylish active wear is now a "thing" because I get double the wear out of all my tanks! This top has two cute button openings in the back and the perfect sloped angle cute in the front to show off toned arms for the summer. What are your favorite activewear as casual wear picks?
Also I LOVE these Miu Miu tinted sunglasses. I've never tried colored tinted lenses before and these make the whole world look rosey :) Plus the leopard frames catch the light really well and look quite distinctive! I rented them from Ditto.com which makes it really easy to try out multiple designer pairs without committing to buying each pair. You can see the first frames I rented in this earlier post. I am secretly wanting to keep these Miu Mius though, ah! If you would like to try Ditto's rental service, you can get your first month free with my code 'SherSheGoes'. Let me know if you try it! I'd love to know which styles you rent.
P.S. only a couple more days to enter my Nordstrom Anniversary sale giveaway! If you've never heard or shopped the sale before, take a look at my picks and suggestions about what to buy and what to pass on here.