Recapping Day 1 of New York Fashion Week September 2017, featuring Brock Collection spring 2018 and a chic spin on the classic women's suit!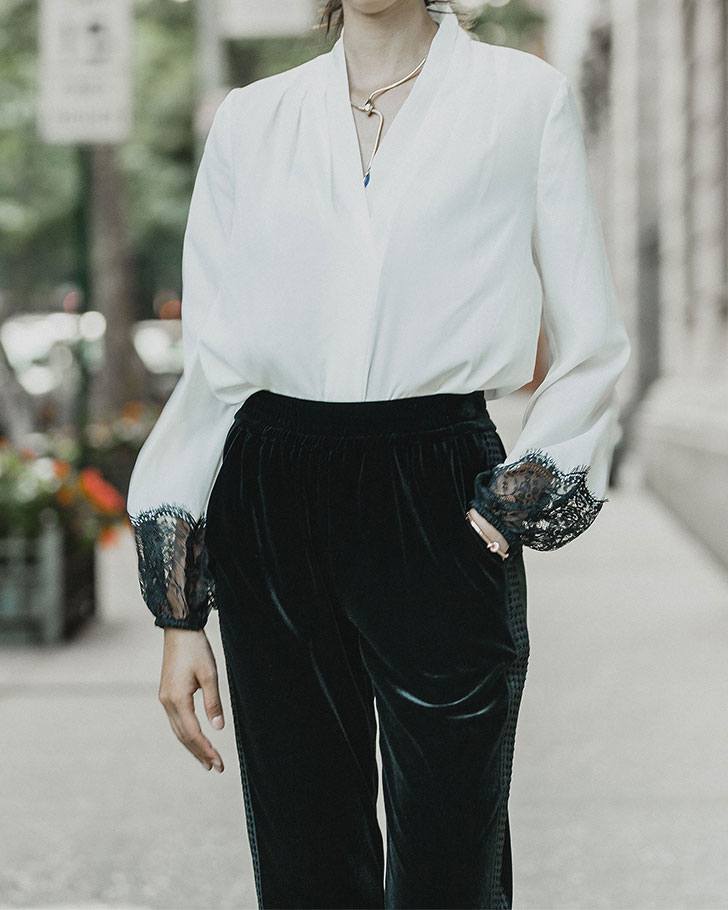 White Blouse / Velvet Jogger Suit Pants / Snake Necklace / Knot Bangle Bracelet / Strappy Sandals
New York Fashion Week SS 2018
Day 1: Backstage with Brock Collection
Fashion week took off last Thursday with a bang! I got a sneak peak of Brock Collection backstage to check out the hair and makeup. Then I stopped by some showrooms and had a couple meetings before ending the night at the New Museum sky room for a skincare event with ZO Skin Health!
Keep reading for a mini outfit post and quick recap!
Read more: NYFW Day 2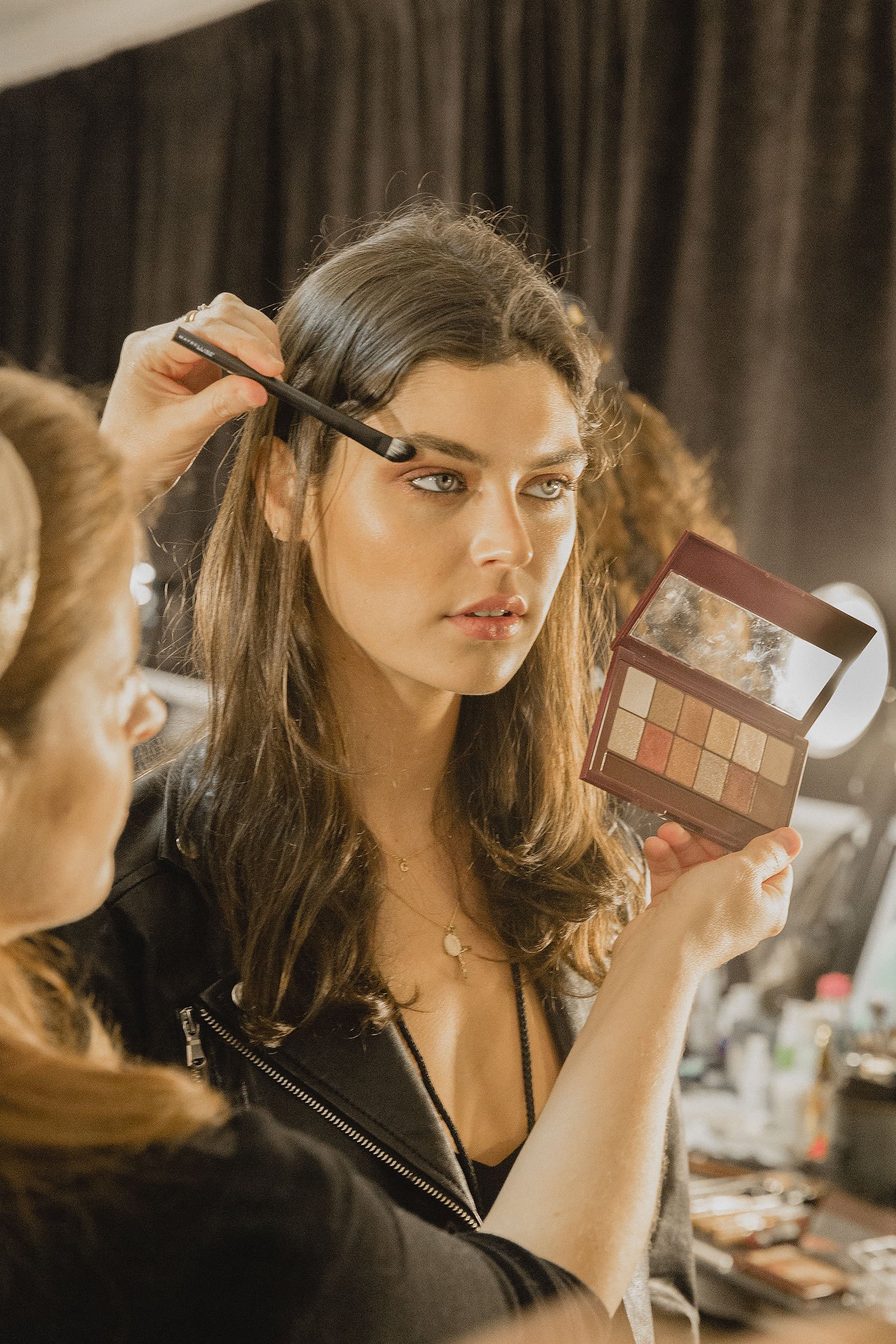 ---
---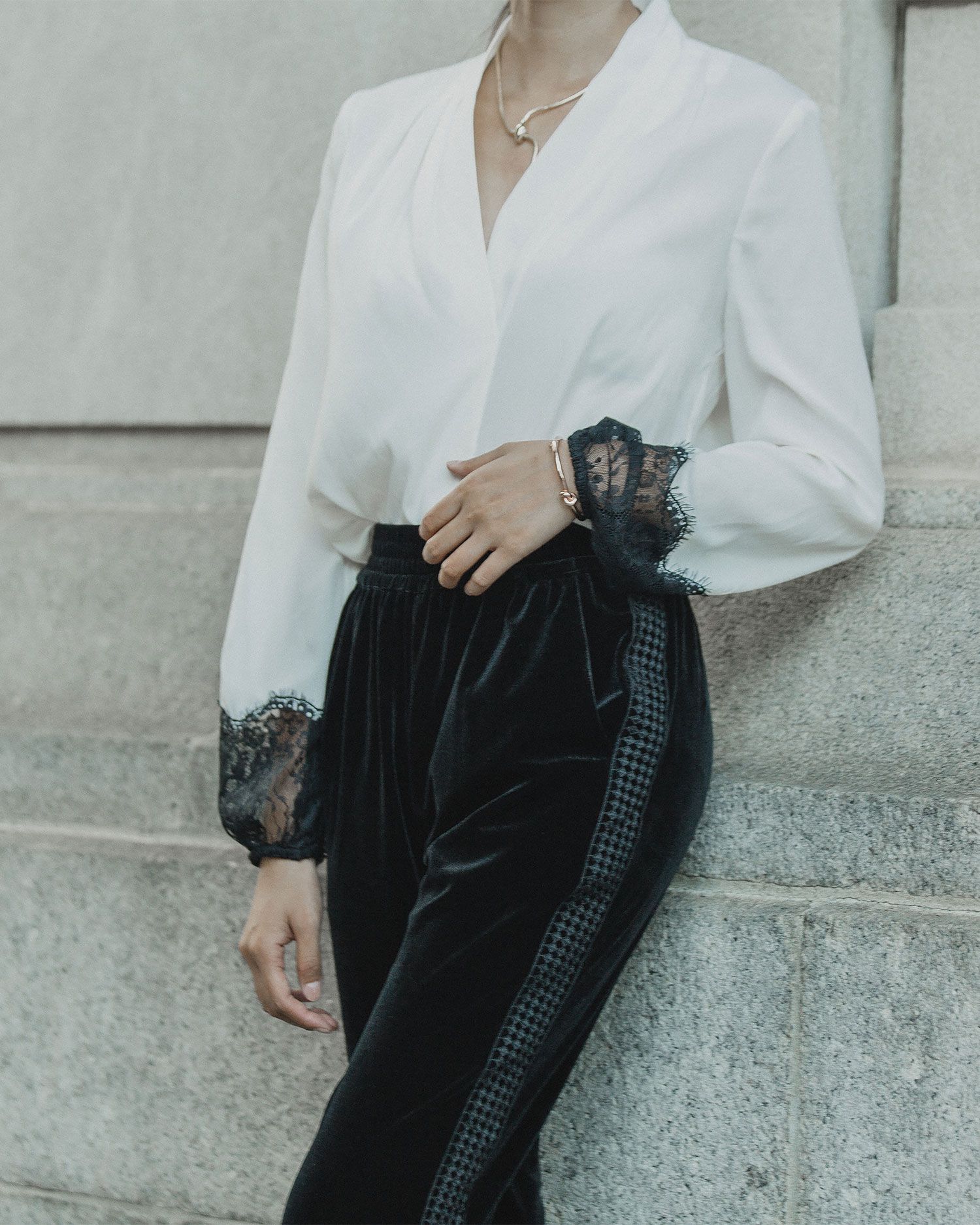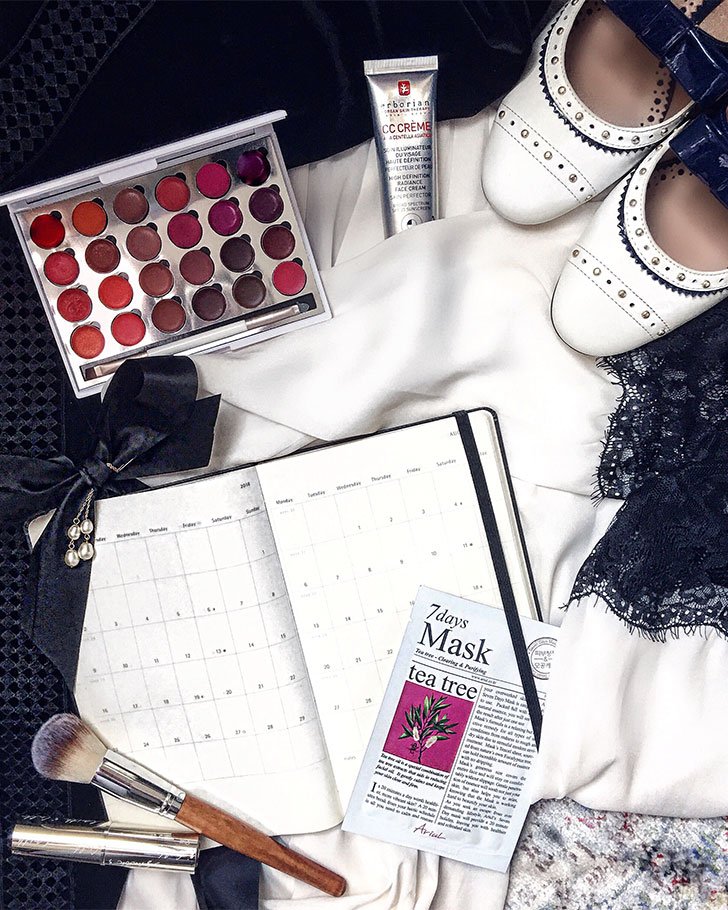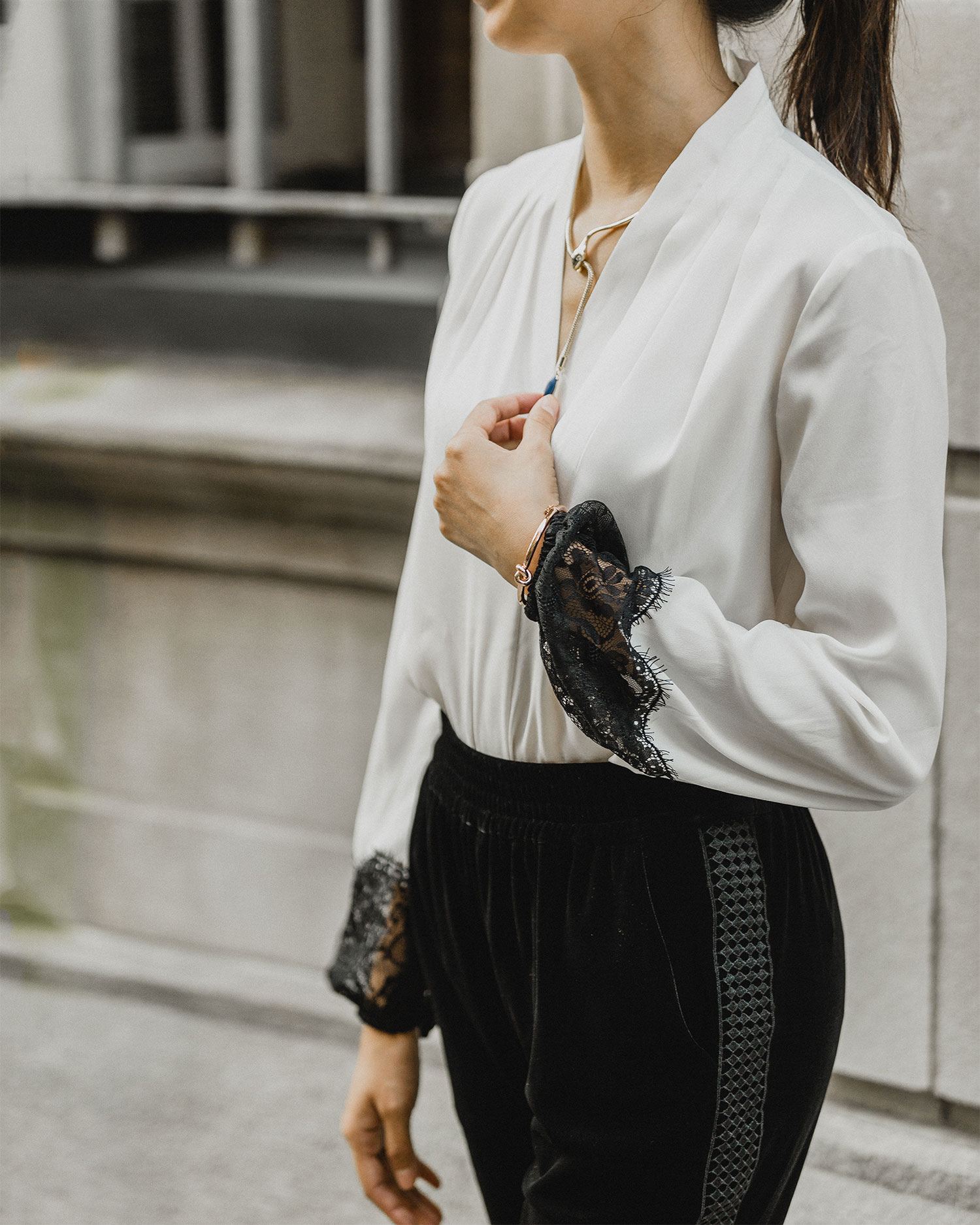 What I Wore
I barely had time to settle down from Indonesia so unfortunately there wasn't much outfit planning going on this season. Fashion Week feels a bit like "who can peacock the loudest" which isn't me so I figured I'd go with comfortable and classy.
I wore this textured suit set from Macy's from their designer collaboration with Kobi Halperin. The pants are a velvet straight leg jogger style and incredibly silky and comfortable. They look dressed up enough for the office but also comfortable enough for the plane!
On the side there's a laser cut stripe going all the way down the leg. I tried to capture it in the photo details, but it didn't show up quite as well on camera. There's also a matching suit jacket with the same texture detail.
Finally, I'm obsessed with this snake wrap necklace and have been wearing it non stop (previously here). It's one of those items that looks way more expensive than it was!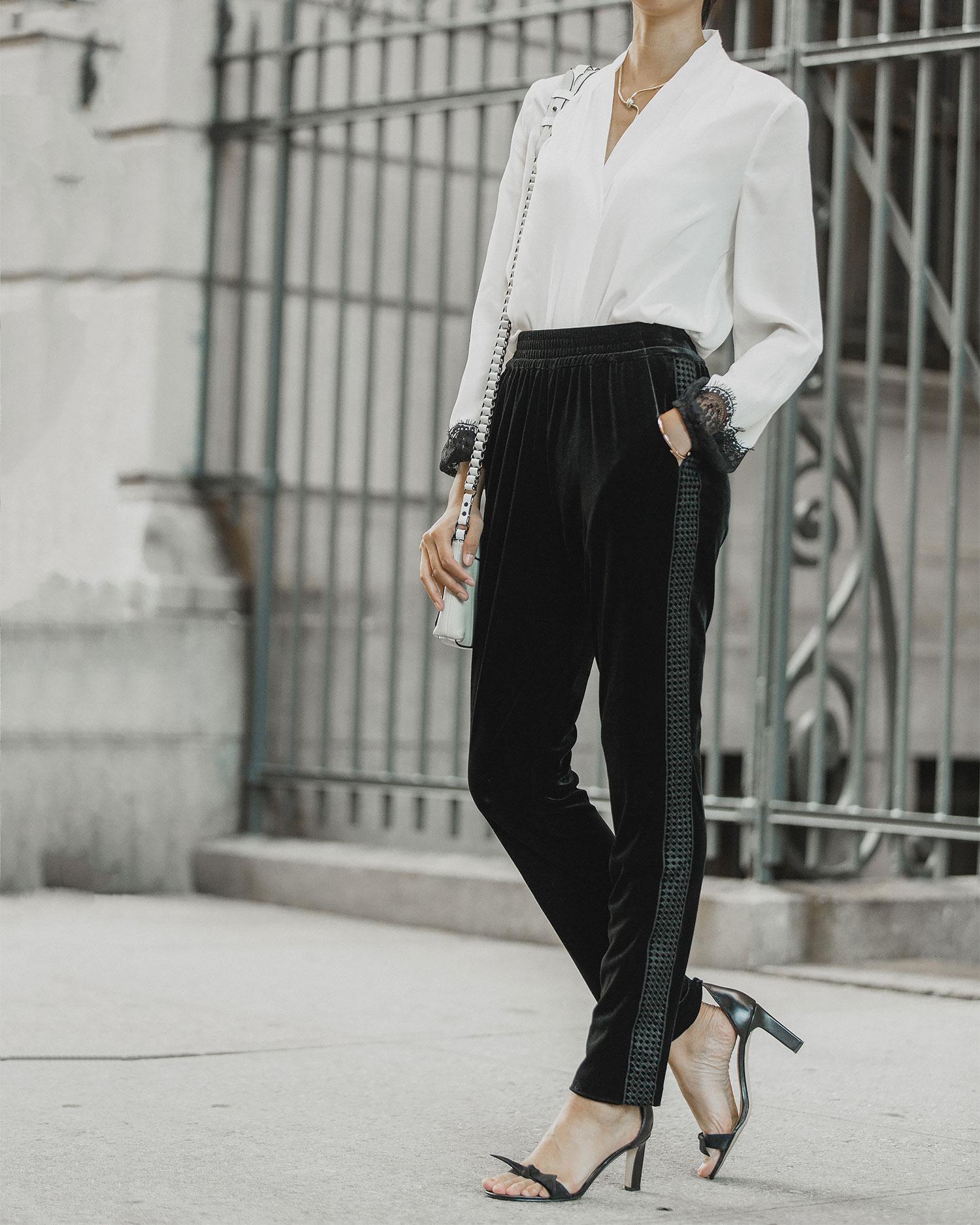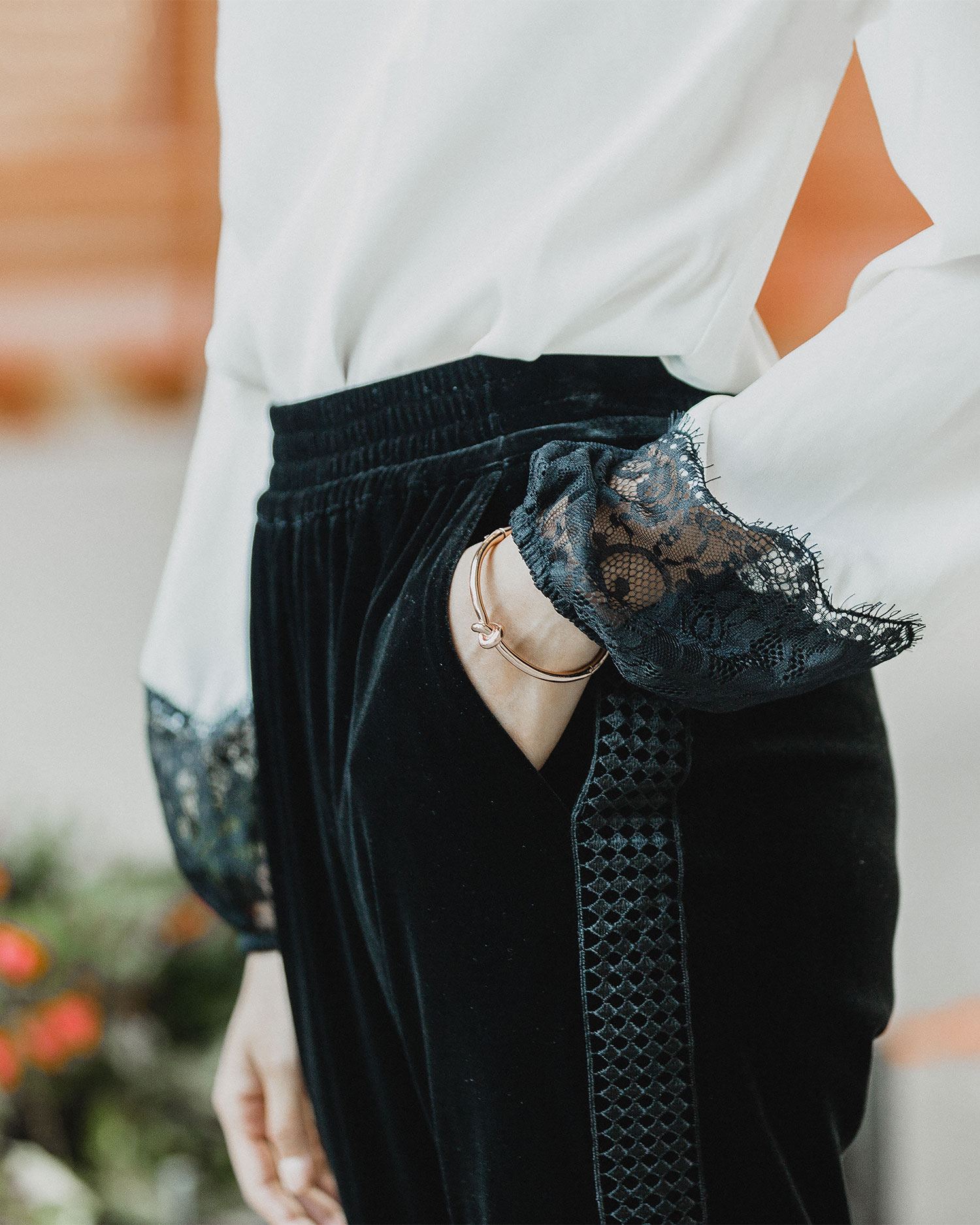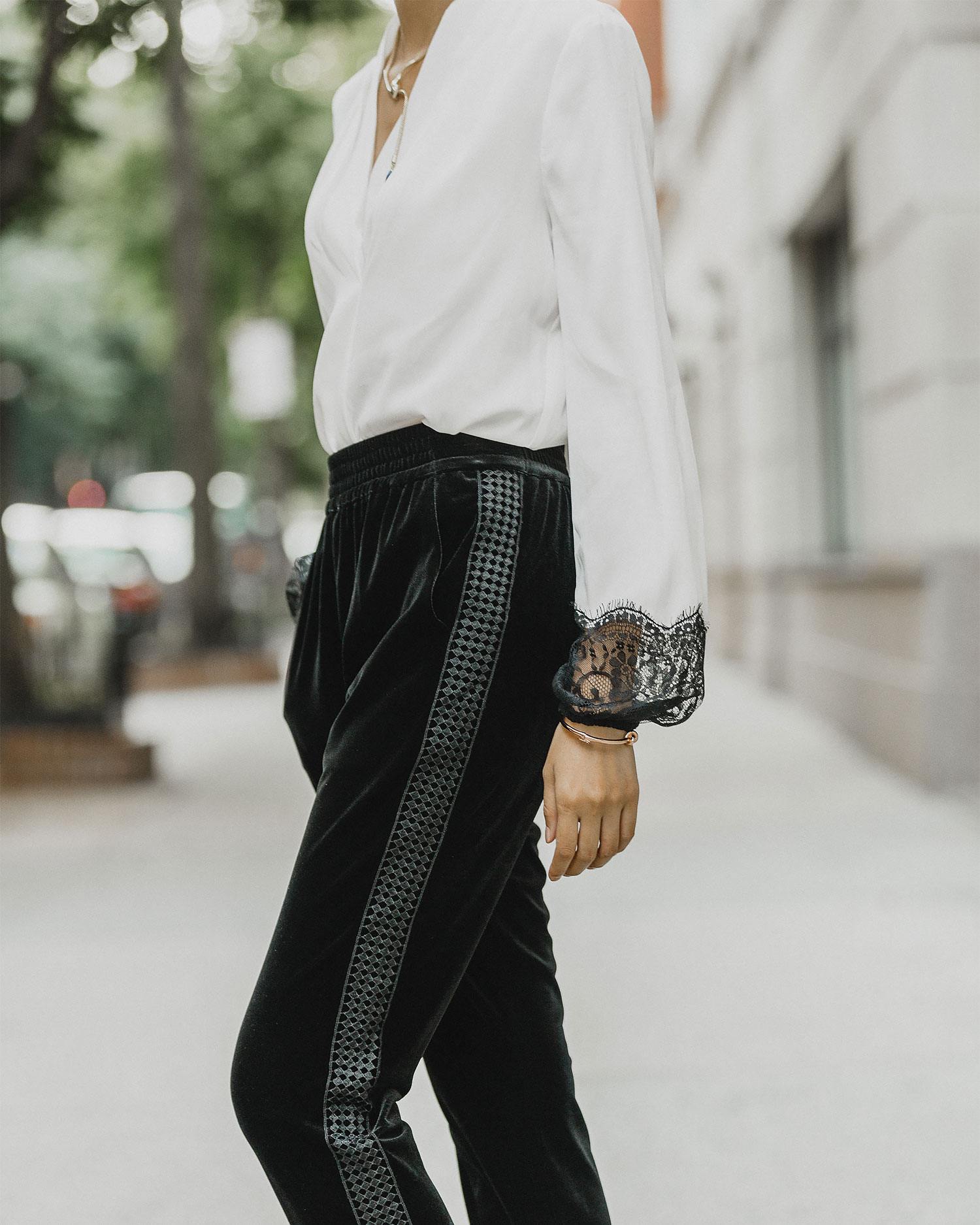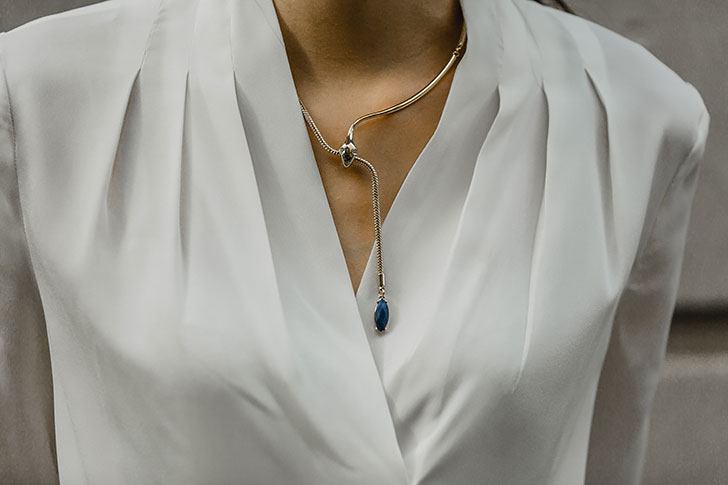 ---
---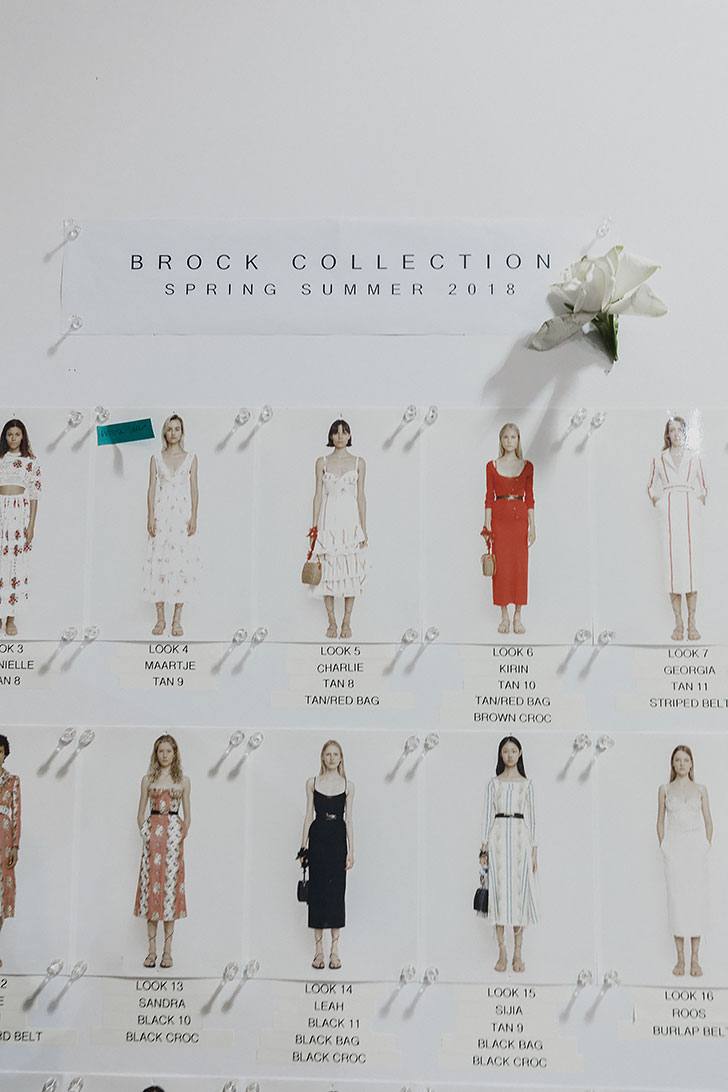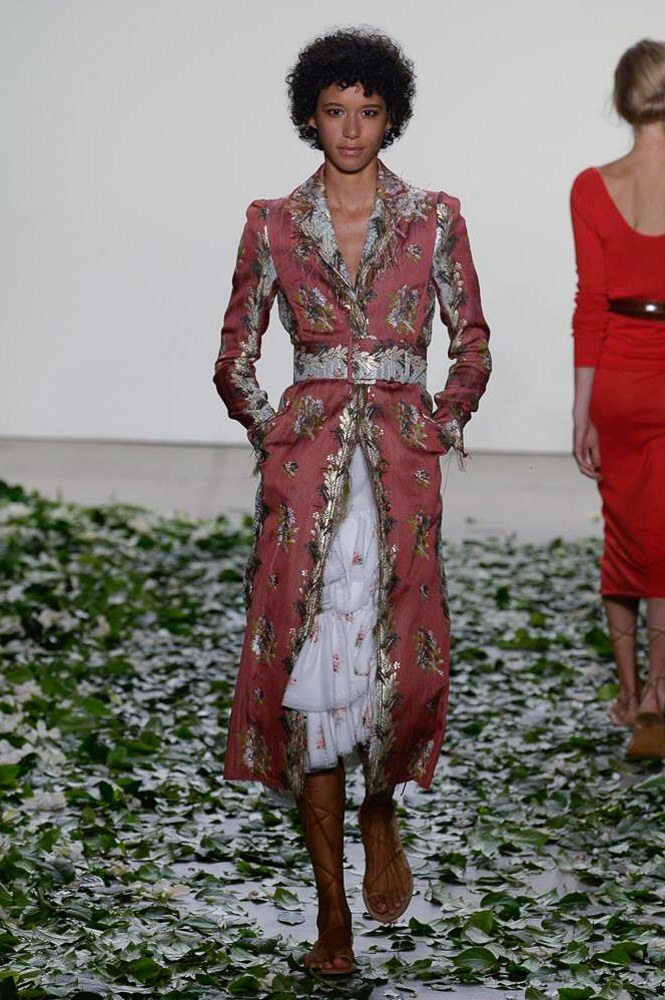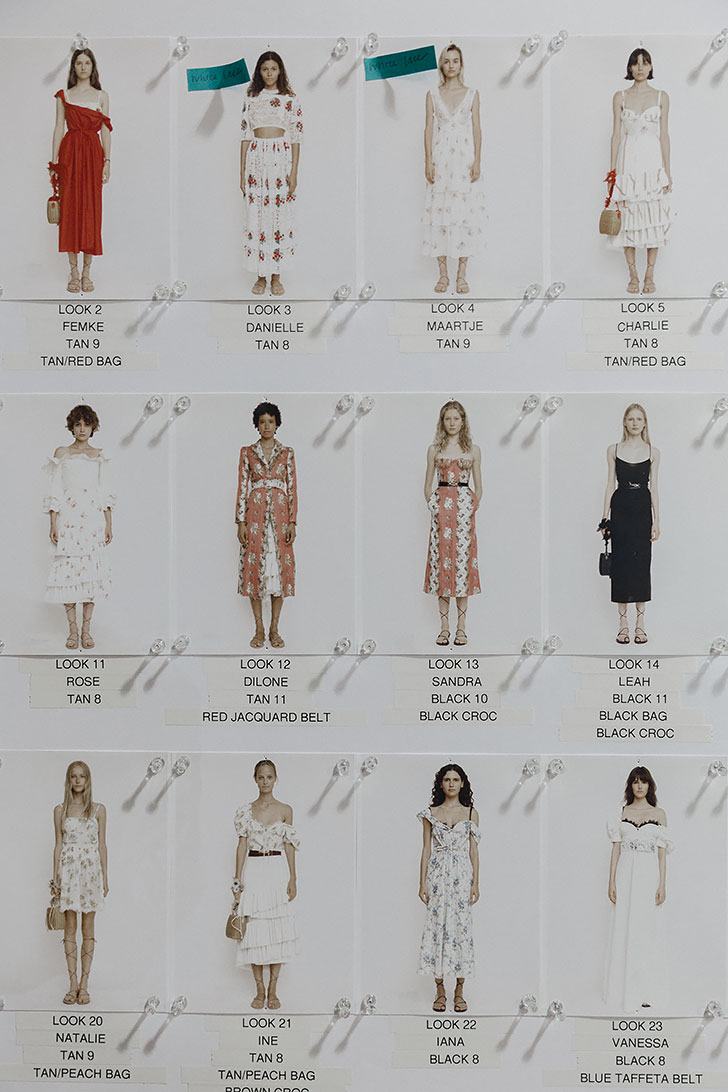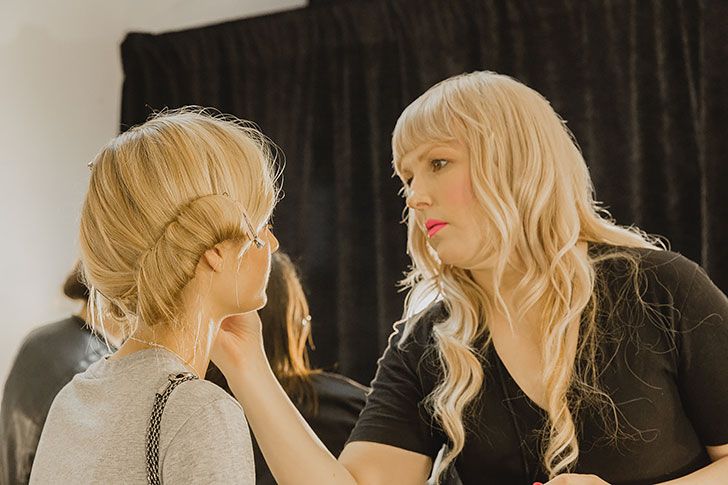 Brock Collection
Brock Collection is a ready to wear line founded by husband and wife duo Laura Vassar and Kris Brock. The feminine label is most known for their dresses and I was excited to have the opportunity to check out their Spring Summer show!
Backstage prep for a fashion show requires a surprisingly long amount of time. Typically it's about 2 hours of hair and makeup prep for all the models and complete chaos. Some models are on time, some are late because of back to back shows, and it's not uncommon to have a bevy of backstage stylists doing hair, nails and face on one girl all at the same time!
Brock's Spring 2018 Collection set the tone with its romantic, flower strewn runway. The catwalk was covered in green foliage and small white buds and I loved how it looked as the models walked down in flat gladiator sandals! Each look was a combination of floral, ruffles and lace and breezy dresses!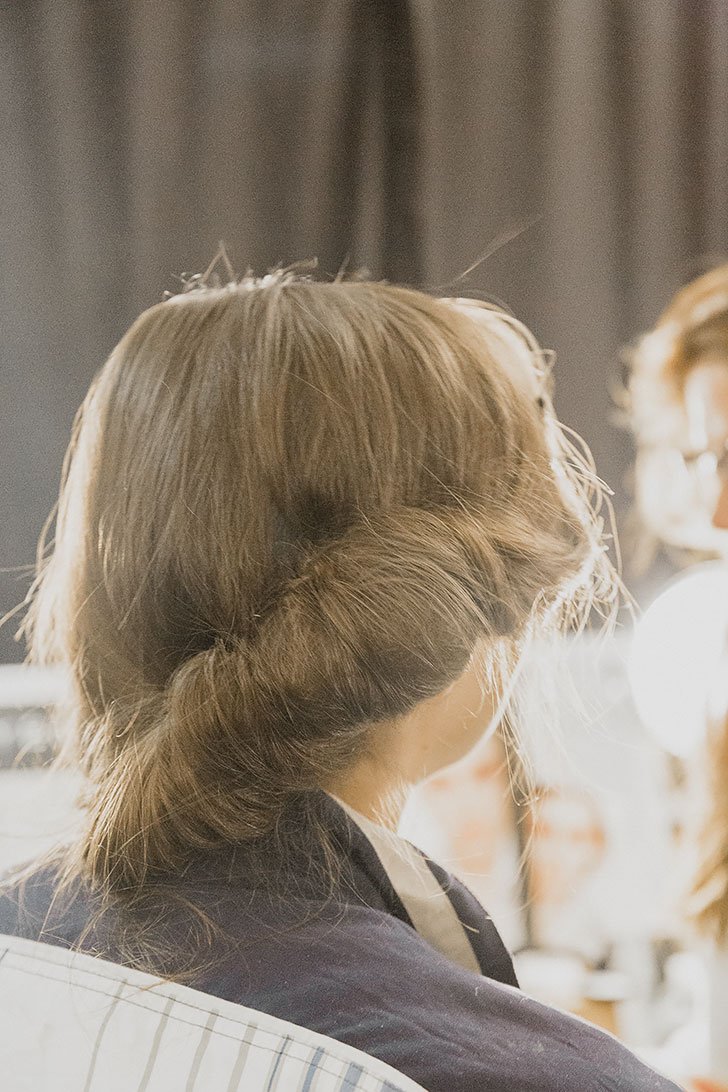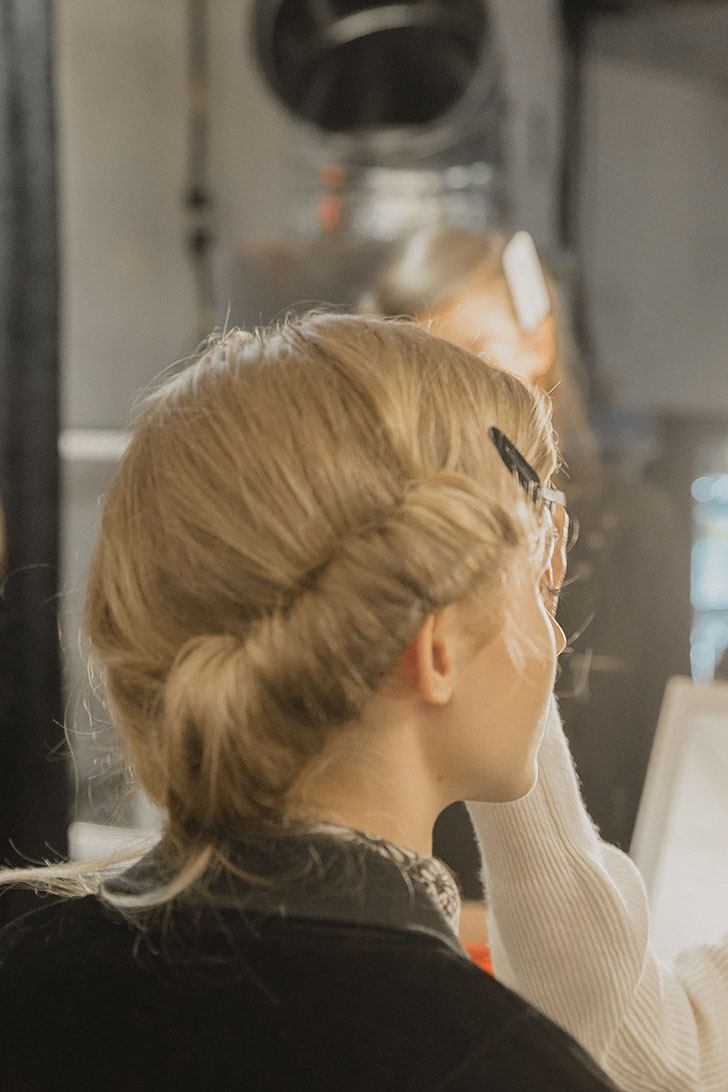 Hair by Maybelline
Maybelline created a soft yet sultry makeup look emphasizing pink on the lids, led by Gucci Westman.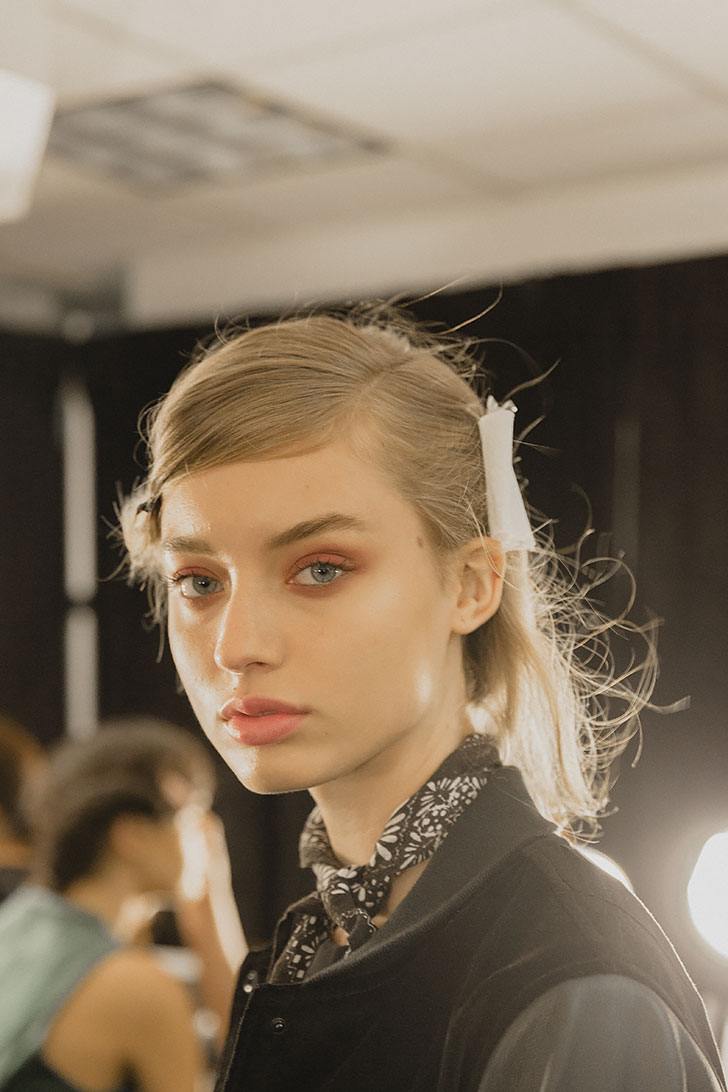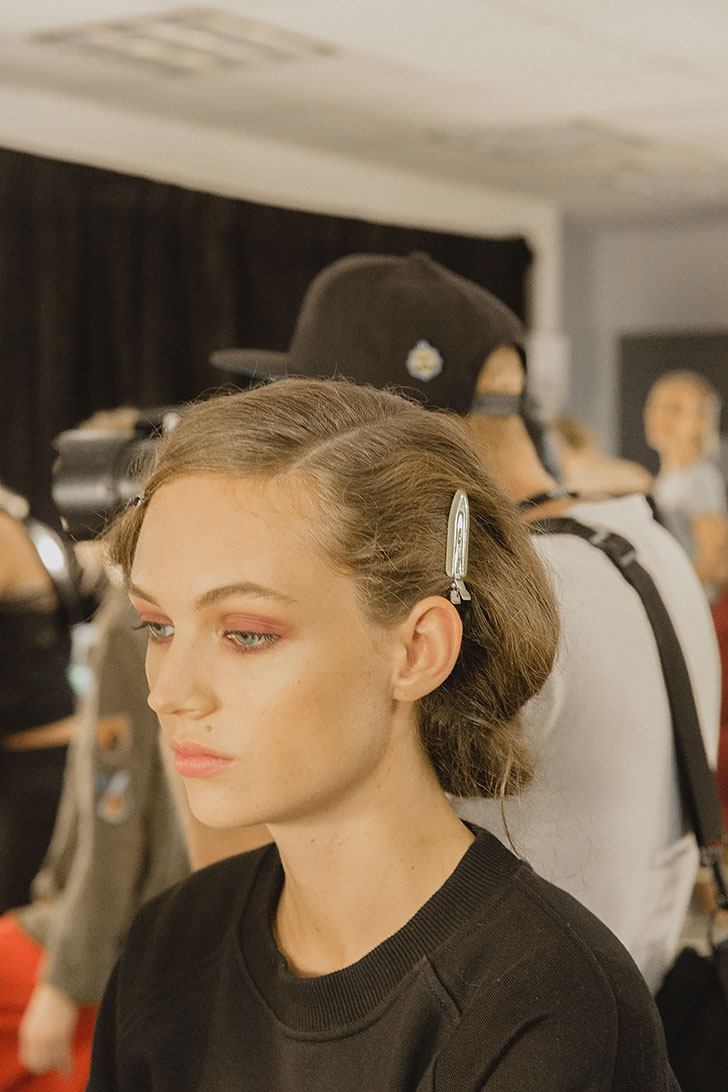 Hair by James Pecis
Meanwhile an Oribe hair team used Dyson blow dryers to create deep side parts and thick chignon twists.