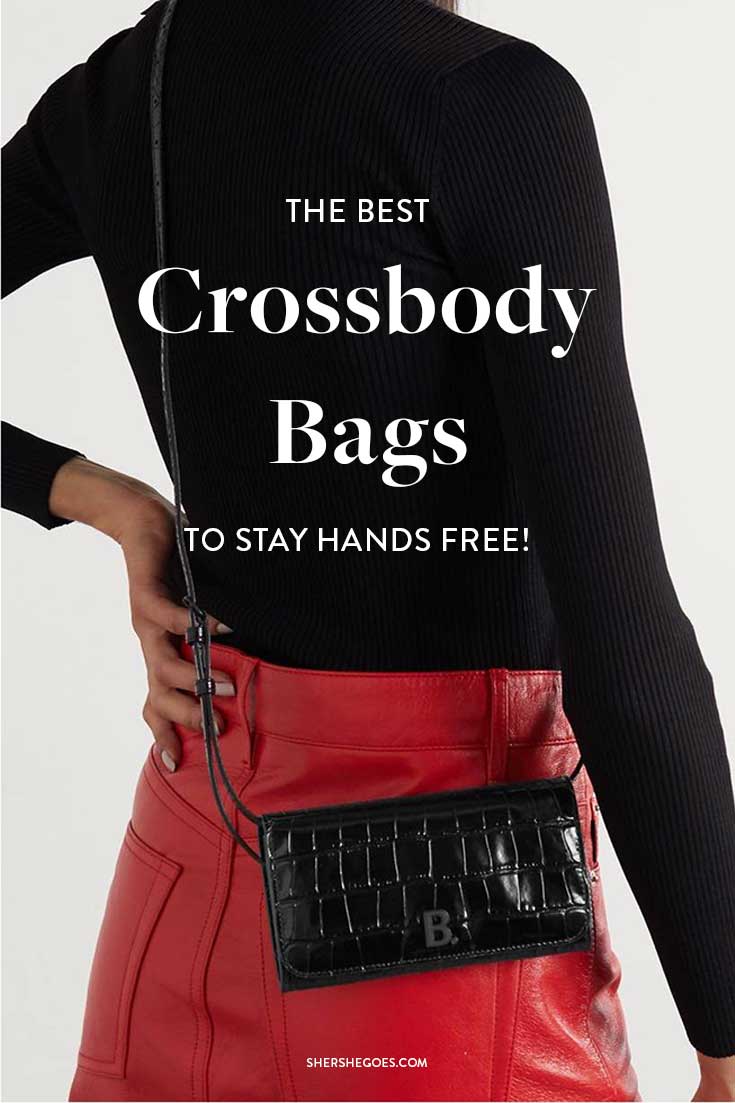 Best Crossbody Bags
Look ma, no hands!
Try as you might to dispute this, there's literally no reason why crossbody bags aren't the best option for every kind of modern woman.
Have pets you need to walk or phone calls you need to make while running errands? Crossbody bags keep your hands free to take care of life's important tasks!
Perhaps a bit careless and often forget to grab things as you leave someplace? Crossbody bags are already on your body!
Actually don't like the crossbody look but realize it's necessary sometimes? Crossbody bags usually have detachable straps, giving you the versatility of a clutch or regular handbag!
Sold? Not yet? Want to learn more about the best crossbody bags out there? Keep reading!
ADVERTISEMENT
Keep reading, or pin this article to save it for later ⇟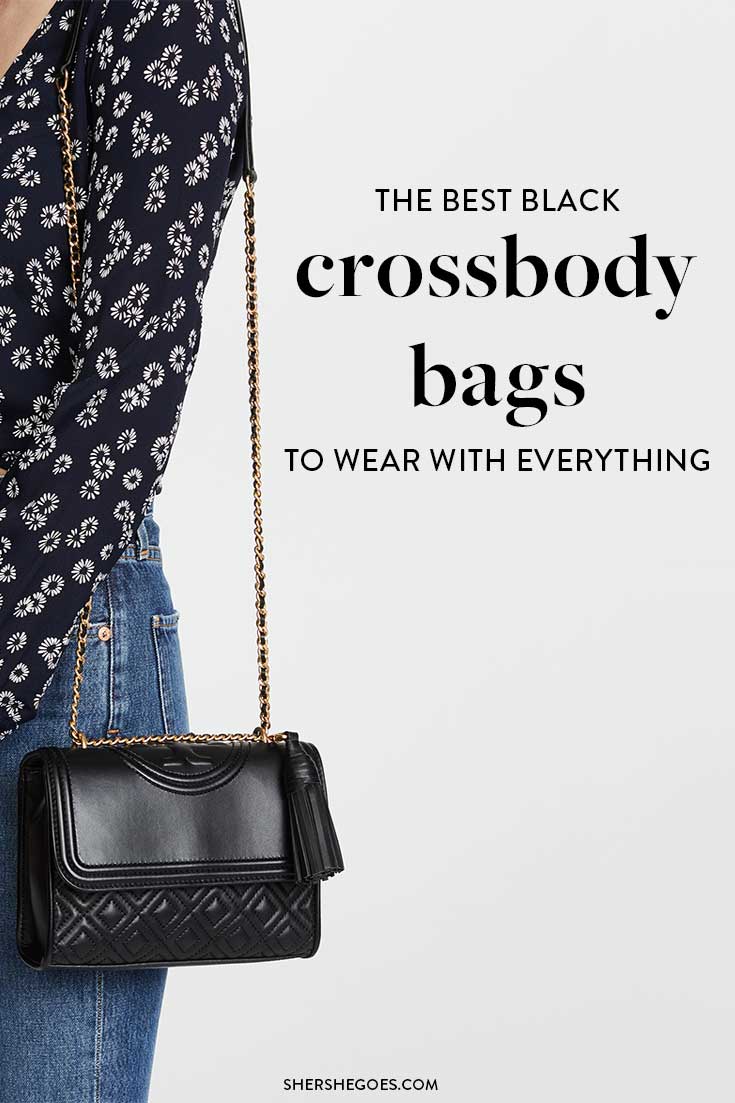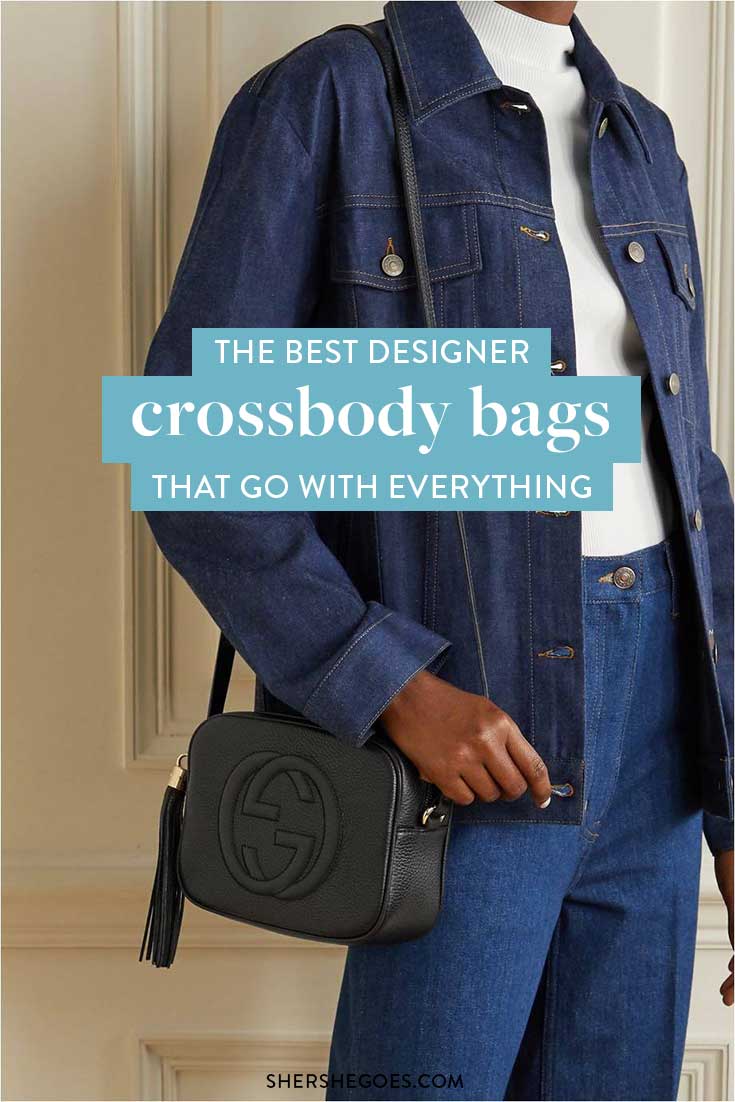 Best Designer Crossbody Bags
With all the fabrics, styles, and looks you could ever want from the best crossbody bags, we've got you covered right here!
Best Crossbody Bags
ADVERTISEMENT
---
---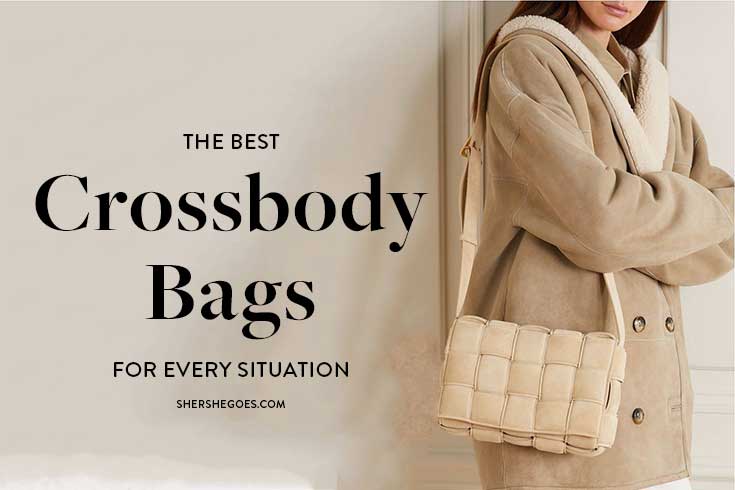 The Best Women's Crossbody Bags
Best Designer Crossbody Bag: Tory Burch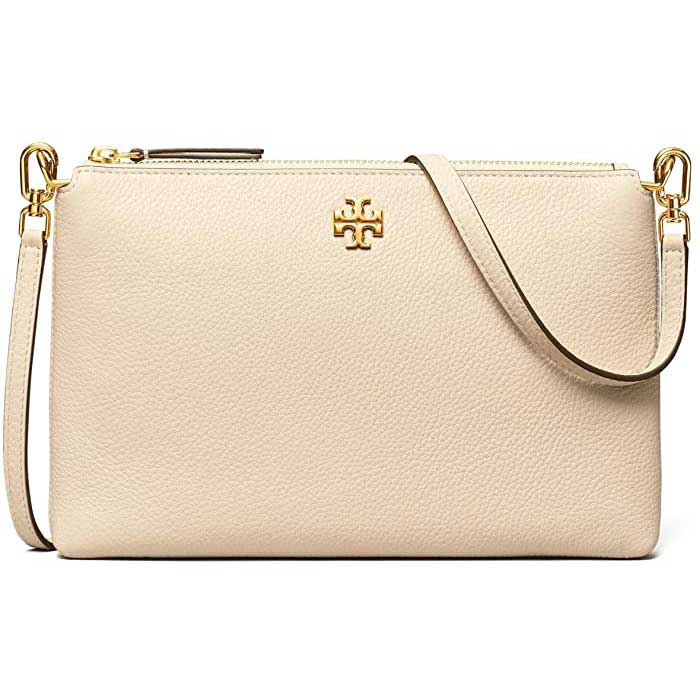 Aside from the classic pebbled texture and minimalist design, what I love most about this Tory Burch crossbody is the interior slip pocket featuring 4 credit card slots.
Essentially, it's a slim wallet crossbody but gives you the volume of a regular handbag. Talk about convenient!
ADVERTISEMENT
---
---
Best Leather Crossbody Bag: Coach
Coach and leather are the handbag equivalent of peanut butter and jelly.
And perhaps no other Coach bag is as classic as this glovetanned leather crossbody bag.
I also love the gold accents on the stitching and twist lock, which provide a unique look that's both classic and subtle!
ADVERTISEMENT
---
---
Best Nylon Crossbody Bag: Tumi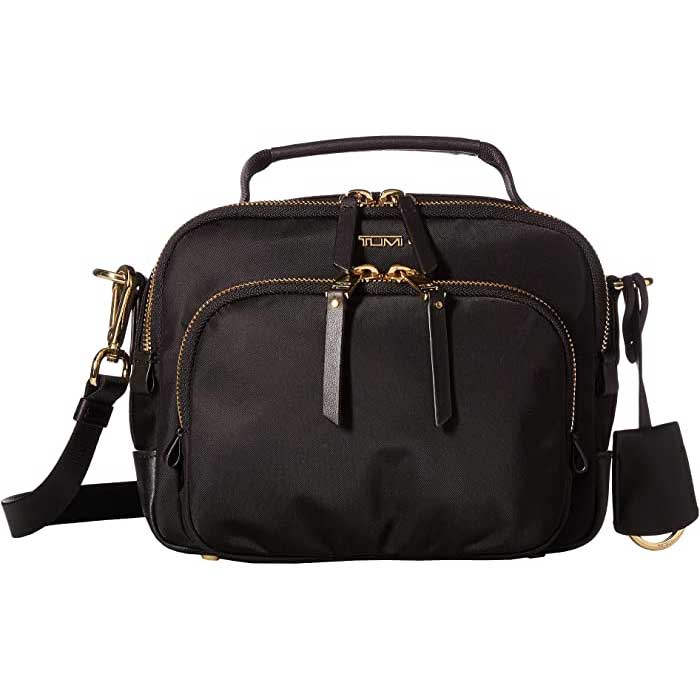 It should come as no surprise that luggage professionals Tumi pack the most into this adorable crossbody bag.
Featuring a hidden cell phone pocket, a gusseted front pocket for additional volume, and your choice of a nylon or leather fabric, this Tumi could be the only crossbody bag you'll ever need!
ADVERTISEMENT
---
---
Best Large Crossbody Bag: AllSaints
Equal parts tote and crossbody bag, this gem from AllSaints impresses most with its durability and versatility.
It has gently textured leather, a protective base, plus standalone zip pocket for cards, phones, and other small items!
This crossbody would be great for moms or anyone who needs to carry a lot on a daily basis!
ADVERTISEMENT
---
---
Best Mini Crossbody Bag: Kate Spade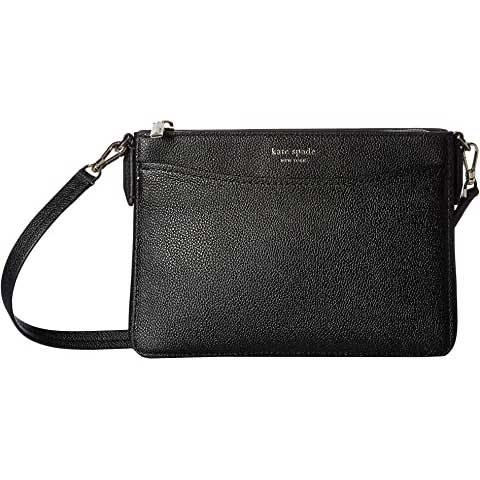 Sometimes, less is just more.
Made with a simply elegant design and genuine cow leather, this convertible crossbody bag from Kate Spade works anywhere from the office to a ladies' night out!
It features one large compartment along with a front slip pocket, perfect for tucking away your phone and staying hands free.
ADVERTISEMENT
---
---
Best Affordable Crossbody Bag: Baggallini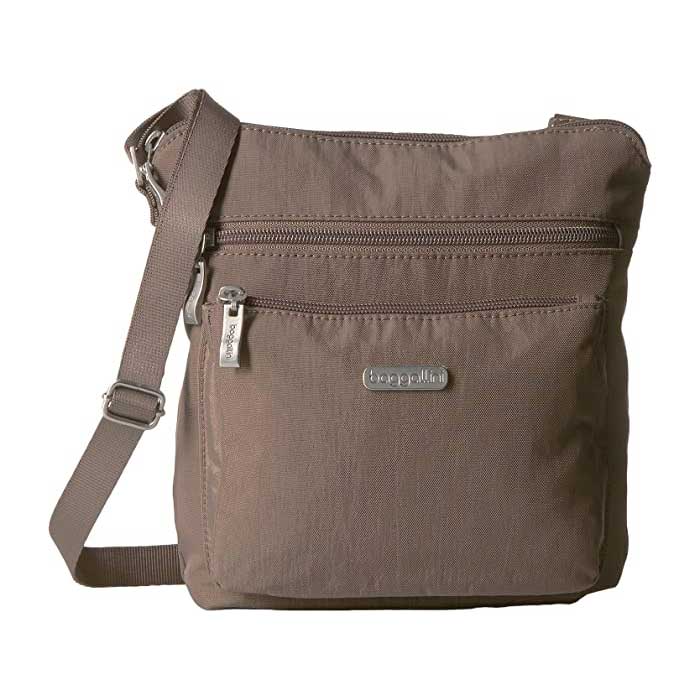 Whether you already have a nice designer bag or are just prudently watching your budget, sometimes an effective and affordable option does the trick just fine.
This workhorse from Baggallini fits that mold perfectly thanks to its water-resistant nylon fabric, completely machine washable construction, and built-in RFID protection.
It's our pick to take on trips as a travel crossbody bag.
ADVERTISEMENT
---
---
Best Crossbody Camera Bag: Madewell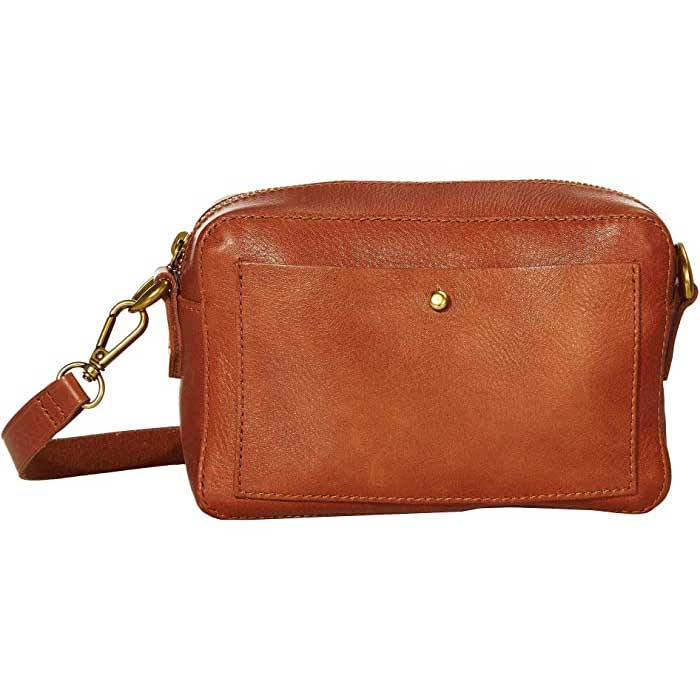 As an avid photographer, this might be my favorite camera bag ever!
While doubling as a traditional crossbody bag, this gem from Madewell eschews the typical camera bag's garish straps, logos, and buckles in favor of a refreshingly simple, leather-accented aesthetic!
ADVERTISEMENT
---
---
Best Non-Leather Crossbody Bag: Herschel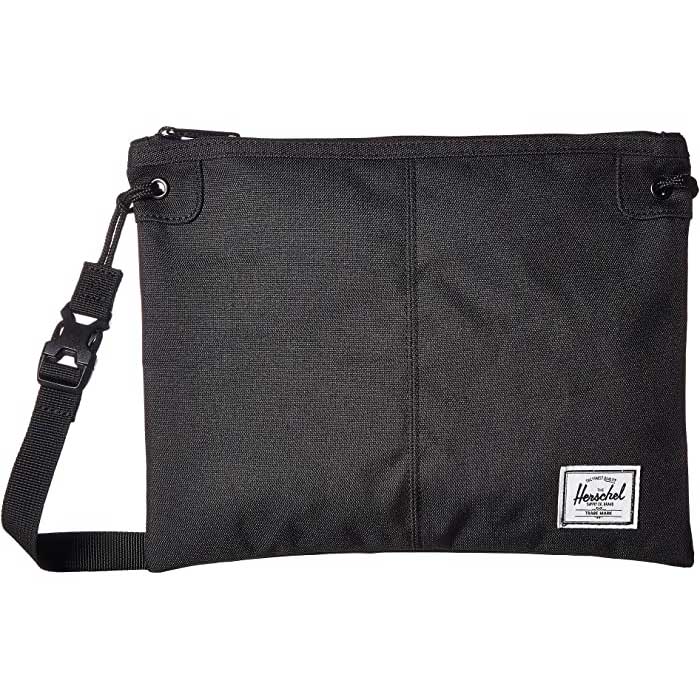 When you come across a designer brand like Herschel selling a quality crossbody bag at an incredible price point, you simply gotta take a serious look!
Featuring imported polyester, several zippered compartments, and an adjustable webbing strap that allows the bag to be worn like a clutch, this Herschel bag is durable, versatile, and stylish!
ADVERTISEMENT
---
---
Best Anti-Theft Crossbody Bag: Vera Bradley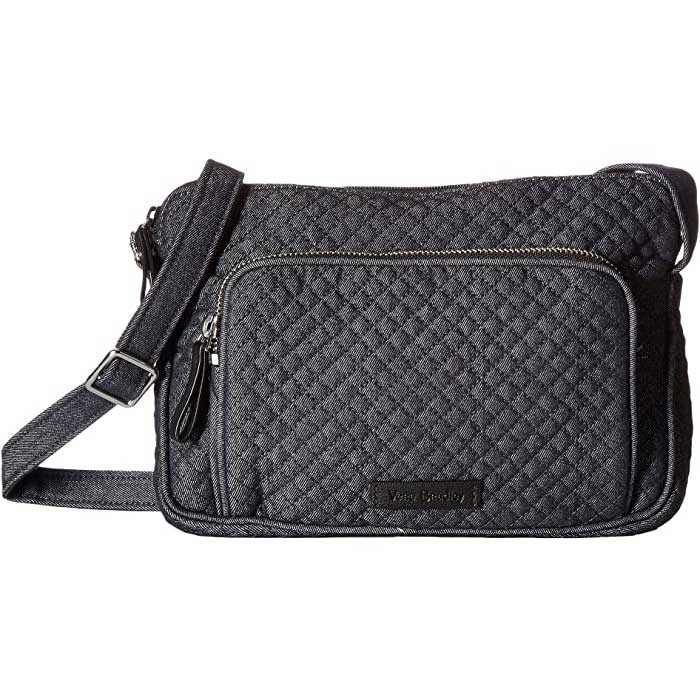 If you also had to check yourself to make sure this was a Vera Bradley bag, well so did I!
Temporarily ditching the bright, floral patterns that made its brand so famous, this Vera Bradley bag features a tastefully austere aesthetic to go along with its modern RFID protection!
This is another great travel crossbody bag option!
ADVERTISEMENT
---
---
Shop Women's Crossbody Bags
---

ADVERTISEMENT
---
---
We know how difficult finding the perfect present can be! Browse gift guides for everyone on your list:
Affordable Gift Guides
Secret Santa Gift Ideas for Guys Under $25
The Best White Elephant Gift Ideas - Useful, Funny & Quirky
Gift Guides for Her
Monogram Gift Ideas - Personalized Gifts for Everyone on your List
The Best Beauty Advent Calendars to Count Down Christmas
Gift Guides for Him
The Best Christmas Gifts for Dad
Useful Gifts for The Guy that Has Everything
Gift Guides for Parents
Gift Ideas for Parents (who have everything)
Insanely Good Gift Ideas for your Boyfriend's Mom
The Best Gifts for your Boyfriend's Parents
Black Friday
Black Friday Shopping Tips - retailers DON'T want you to know!
Holiday Parties
The Best Matching Christmas Pajamas - for the whole family!
The Best Christmas Socks - cozy & festive!
The Best Holiday Dresses You Won't Believe are on Amazon
The Best Cute Christmas Sweaters for Classic Winter Style
The Best UGLY Christmas Sweaters for a Holiday Party
Ugly Christmas Sweater Party Invitations
The Best Winter Cocktail for Holiday Parties - Looks Fancy, but Easy to Make!
Decorating for the Home
The Best Amazon Christmas Decorations (Stylish + Affordable!)
Rustic Christmas Tree Decor Ideas
Cozy Chic Christmas Gifts for the Home
Follow me @Sher She Goes on