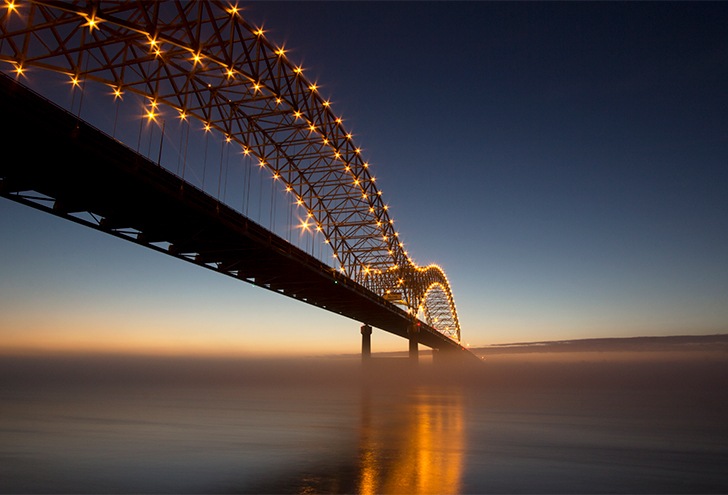 Where to Stay in Memphis Tennessee
Beale Street.
Blues.
Barbecue.
Brisket.
And above all… the home of Elvis at Graceland. If these things sound like the bee's knees to you, then chances are you'll love spending a few days in Memphis, Tennessee.
Occupying a metropolis that straddles the Tennessee-Arkansas border, Memphis is famous worldwide for its good food, live music, and endless amount of places to spend a fun night out.
Keep reading for our picks for the best hotels to stay in Memphis, Tennessee!
---
---
Best Hotels in Memphis
To summarize, here's a handy chart of our recommendations for the best Memphis hotels. All include free wifi and are known for comfort, great locations and great customer service.
Best Memphis, TN Hotels – Summary Comparison Chart
Below is more information about each hotel and why we recommend it!
---
---
The Peabody Memphis
Nearly 150 years and located in the heart of downtown Memphis, The Peabody is indisputably the crown jewel of Memphis hotels. Its well-appointed guest rooms are classically decorated with plenty of silk linens and curtains, poster beds, and creative wall-paper.
Meanwhile, its imposing yet ornate brick façade lies just blocks away from some of Memphis's main attractions – including Beale Street, the Gibson Guitar Factory, and the Orpheum Theatre.
---
---
Hampton Inn & Suites Memphis – Beale Street
Located in the Beale Street Entertainment District, the Hampton Inn & Suites Memphis answers the calling of its fun-filled surroundings and provides its guests with memorable Memphis moments.
With room and suite options including balconies overlooking Beale Street, fully-equipped kitchens, and free hot breakfast each morning, the Hampton Inn Memphis is the perfect place to start and end your day.
---
---
The Westin Memphis Beale Street
Literally across the street from the FedEx Forum and just steps from the music, bars and barbecue of Beale Street, The Westin Memphis offers a refined, luxuriant oasis within the good-natured party capital of Memphis that is Beale Street.
With 4 room and suite options welcoming to pets and featuring plenty of gorgeous wood-finished furniture, you and the entire gang can live like kings and queens at The Westin Memphis!
---
---
River Inn of Harbor Town
One of the most unique hotels anywhere in Memphis, the River Inn of Harbor Town provides guests with bed-and-breakfast style rooms with big-ticket hotel services and amenities.
The River Inn's 28 elegant guest rooms feature Southern antique furnishings, flat-screen televisions, four poster beds, and even European linens and curtains.
---
---
Hu Hotel
As one of Memphis's newer luxury hotels, the Hu Hotel perfectly blends a modern aesthetic with Memphis's rock-and-roll culture.
Its 8 room and suite options feature a variety of luxuriant amenities, including real pecan hardwood floors, walk-in showers, round beds, and even state-of-the-art Bowers and Wilkins sound systems!
---
---
And that's it! Our guide to where to stay in Memphis to make the most of your stay.
Whether you're looking for a luxury hotel in downtown, a boutique hotel for couples or a family friendly hotel for kids, these top hotels in Memphis are sure to please.
Follow Sher She Goes on