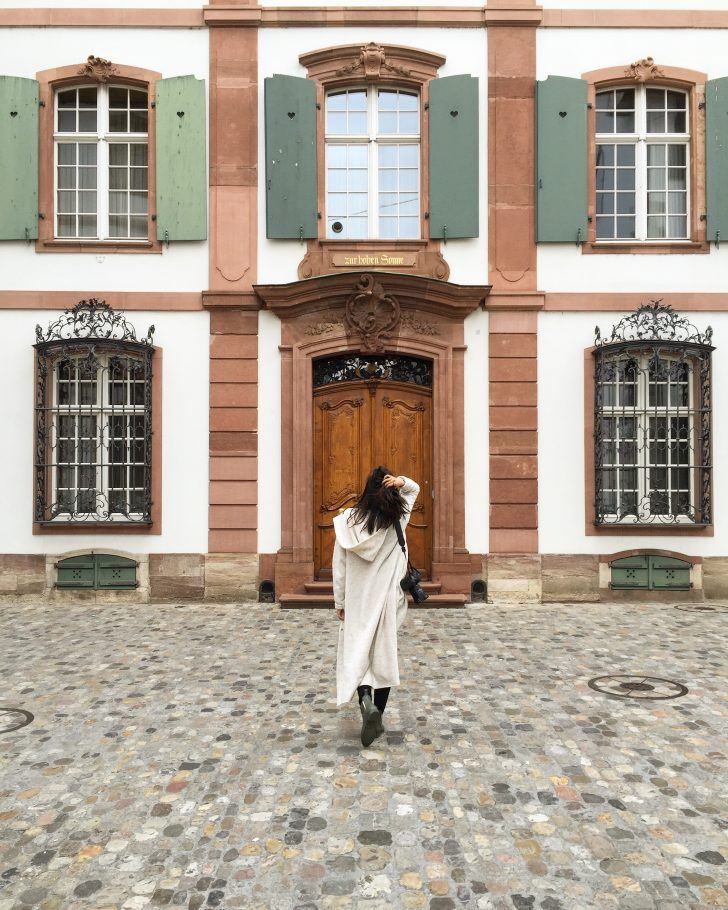 Where to Stay in Basel
Basel holds the charming distinction of Switzerland's cultural center, with the country's largest concentration of museums.
The Rhine River splits this Swiss city in two and close proximity to France and Germany have left an international flavor on Basel. Whether you're in town for Art Basel or a quick stay before a European River Cruise, you'll easily fall in love with Basel's medieval charm.
Keep reading for recommendations on where to stay in Basel Switzerland!
---
---
Best Hotels in Basel
To summarize, here's a handy chart of our recommended Basel hotels. All include free wifi and are known for comfort, good location and great customer service.
Best Basel Switzerland Hotels – Summary Comparison Chart
Below is more information about each hotel and why we recommend it!
---
---
Grand Hotel Les Trois Rois
This old world luxury hotel in Basel won't disappoint!
It's location on the Rhine River provides unbeatable views, and staff compete to provide the best possible service. Grand Hotel Les Trois Rois has real European character and is within easy access of the city's best sights.
---
---
Hotel Euler
Hotel Euler is a distinctive blue building dating from Basel's history in the 1870's. The property is well located just across Basel train station and rooms have been recently renovated.
---
---
Der Teufelhof Basel
Der Teufelhof hotel is made for art lovers. It's composed of two historic buildings where rooms are decorated in distinct styles (see above). The hotel also offers its guests a free public transportation pass.
---
---
Marriott Basel Switzerland
A modern and spacious hotel with a great on-site restaurant, perfect for business travelers. The Courtyard Marriott in Basel has a large on-site swimming pool and spa for travelers looking to fully relax.
---
---
Steinenschanze Stadthotel
Despite the twisty-turvy name, Steinenschanze is a centrally located hotel in Basel offering excellent value for the price. Rooms are simple and utilitarian, perfect for travelers planning to spend most of their time sightseeing.
---
---
And that's it! Our guide to Basel's best hotels to make the most of your stay.
Whether you're looking for ultra-luxurious comfort, the best location in town, or no-frills budget, these top Basel hotels are sure to please.
Read more about Switzerland:
How to spend 1 perfect day in Basel!
Where to find the Best Hotels in Basel that won't break the bank!
What it's Like Sailing through Europe on a Rhine River Cruise
Grab a Golden Pass for breathtaking Swiss views
Follow Sher She Goes on