After having a Rocksbox jewelry rental subscription for a year, here's my in-depth review of their designer jewelry service. Should you wish to try, you can click here to get your first month free.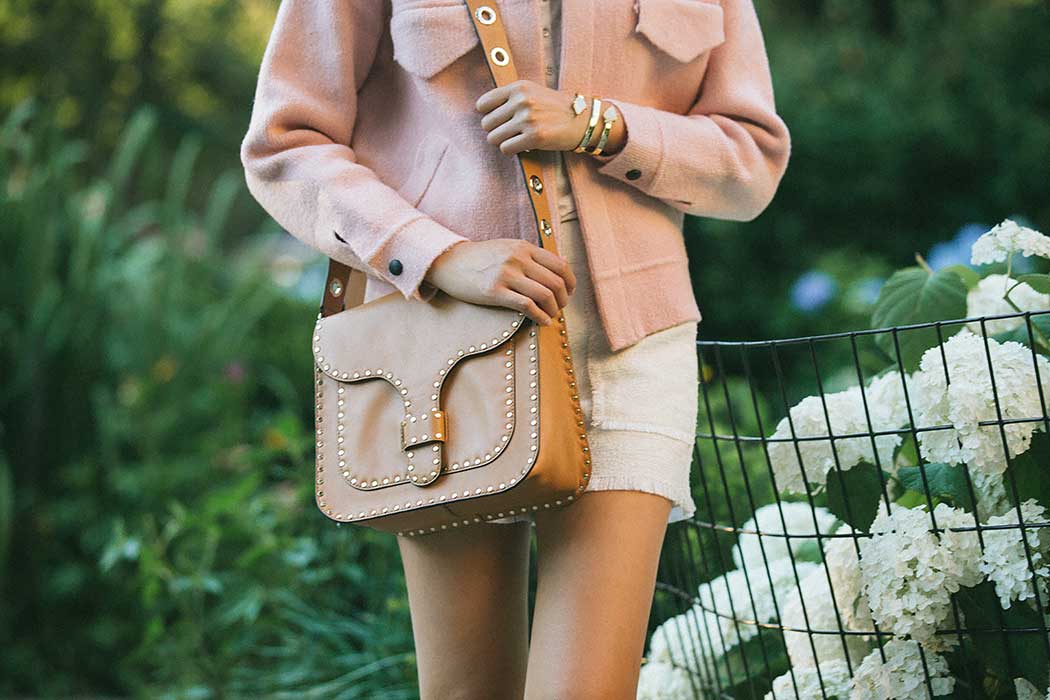 Rocksbox Review: Is Renting Designer Jewelry Worth It?
I've been a fan of Rocksbox jewelry for over a year and a half now. It's one of my secret ways to constantly feature new accessories and refresh my wardrobe without spending a fortune! In case you're not familiar with Rocksbox, I wanted to share how the program works and write a short review of my experience with the company and jewelry.
At the end of the post, I've included a Rocksbox promo code for a free month if you want to take advantage of their service.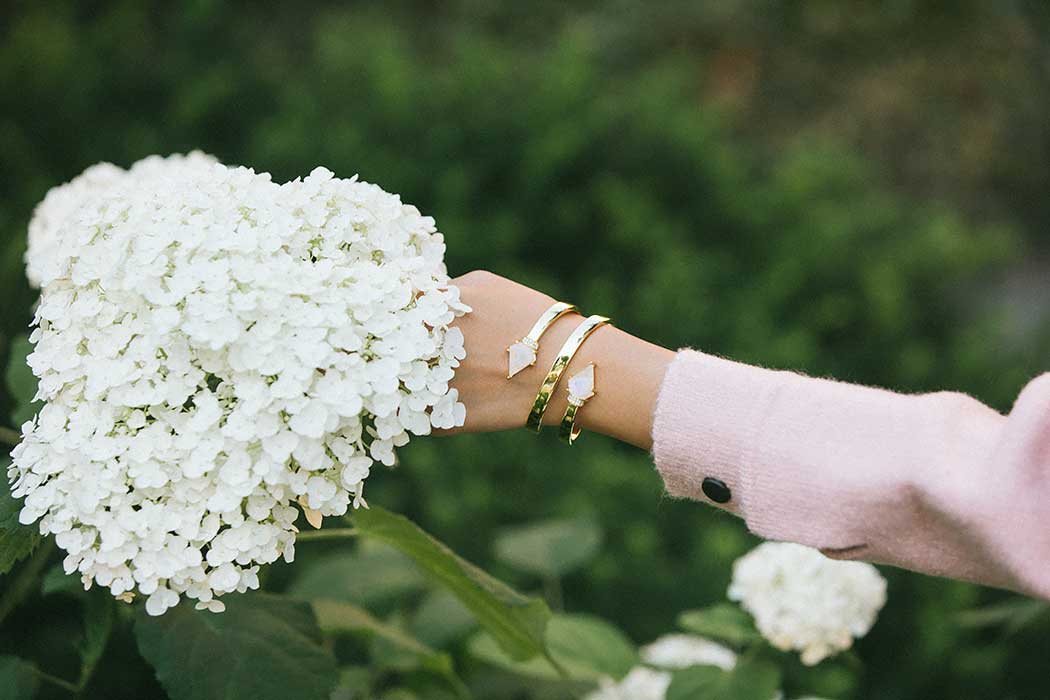 ---
---
Rocksbox is a jewelry membership service.
They carry designer and high fashion jewelry brands like Gorjana, House of Harlow, Kate Spade and Kendra Scott. When I first signed up with them, they used to carry different brands so it seems like over time, they shuffle out some designers and bring in newer brands.
There's an element of curation
When you first sign up for Rocksbox (click here to get your first month FREE), you'll fill out a style guide so that the company's stylists can get a sense for your preferences. For me, I like dainty jewelry and statement earrings so that's generally what I went with.
Add pieces to your Wishlist
After filling out the style guide, you'll browse Rocksbox' inventory and get to choose jewelry to put into your wishlist. I would suggest dropping about 15 to 30 pieces in your wishlist to start with.
Then your stylist will pick 3 items for your set (for me it's usually 1 bracelet / 1 necklace / 1 earring) to ship out to you. The retail value for each set is about $200 so it's a great deal.
The best part is, and this is a new feature, your stylist will send you an email with the 3 pieces she selects so you can approve your Rocksbox before it ships out. That way, you're never disappointed and always have final say!
---
---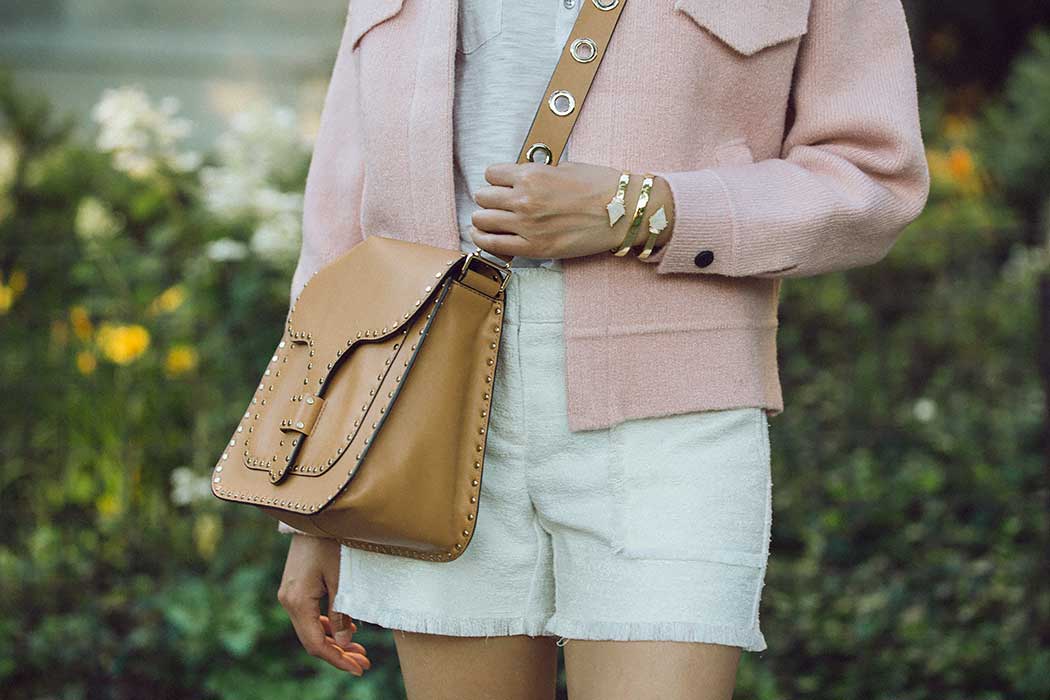 Jewelry arrives. Hurray!
Keep your jewelry pieces for as long as you'd like. Rocksbox is a monthly subscription rental service, so you pay a flat fee of $21 each month (with free shipping both ways).
The jewelry is packaged in a cute little box and each item comes with its own jewelry bag, safely nestled within bubble wrap. Because you need to ship the items back, I make sure to keep all the items within their cloth bags and all within the box so that I'm not scrambling to find the packing materials when it comes time to return.
One thing I have to mention – it is a rental service so I had expected the items to show pretty significant wear and tear but they look brand new! I didn't notice any scratches on the bracelets and the earrings come with their standard cardboard so they don't feel like a rental at all.
Unlimited boxes each month
Within that month period, you can return and order an unlimited amount of boxes – once you send your current box back, you can go ahead and select new pieces for your next box.
Because I try to shoot my outfits for the blog, I would say I use their rental service pretty frequently and that's why I love their service. You get to try all sorts of pieces on a more frequent basis than your wallet might regularly allow.
When you ship the items back, you can leave feedback for your stylist for each item from that month so that Rocksbox gets a more refined understanding of your likes and dislikes. I love that it's a two way dialogue!
Buy what you love, return the rest
If you want to keep any of the jewelry items, you can choose to purchase it. Just don't ship it back and you'll be billed for the item price listed on Rocksbox.com. The best part is you can apply the monthly $21 membership fee towards the purchase of the piece of jewelry.
You also receive what they call 'shine credit' for referring friends. They do cap this at 3 referrals a month and shine credit doesn't roll over from month to month.
Note: in case of damage
Rocksbox is generously forgiving. As I mentioned, I do keep all the jewelry items together in their packaging when not in use, in an effort to minimize any scratches or loss. But, if you lose an earring back or maybe a rhinestone falls out – don't overly worry. Rocksbox understands that slight damage may occur and this is fully covered in your monthly rental fee.
But, excessive damage isn't allowed and may be charged for.