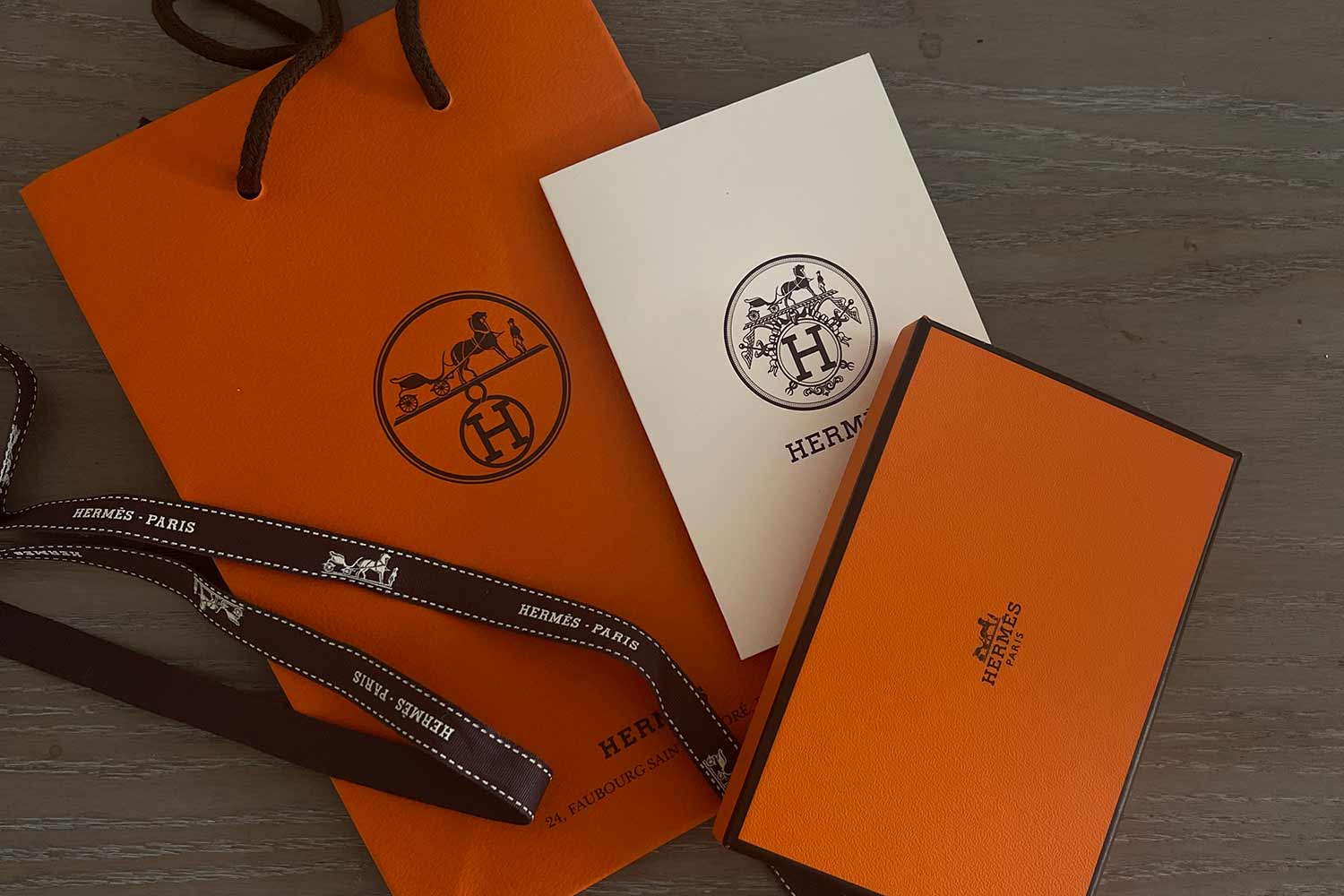 Hermes Calvi
I've used my Hermes Calvi card holder as my main wallet for years and figured, it was time to write a review!
So many people have asked me about this little cardholder – its durability, function and if I think it's 'worth it'…
So today's post will cover everything you need to know about the Calvi!
Keep reading, or pin this article to save it for later ⇟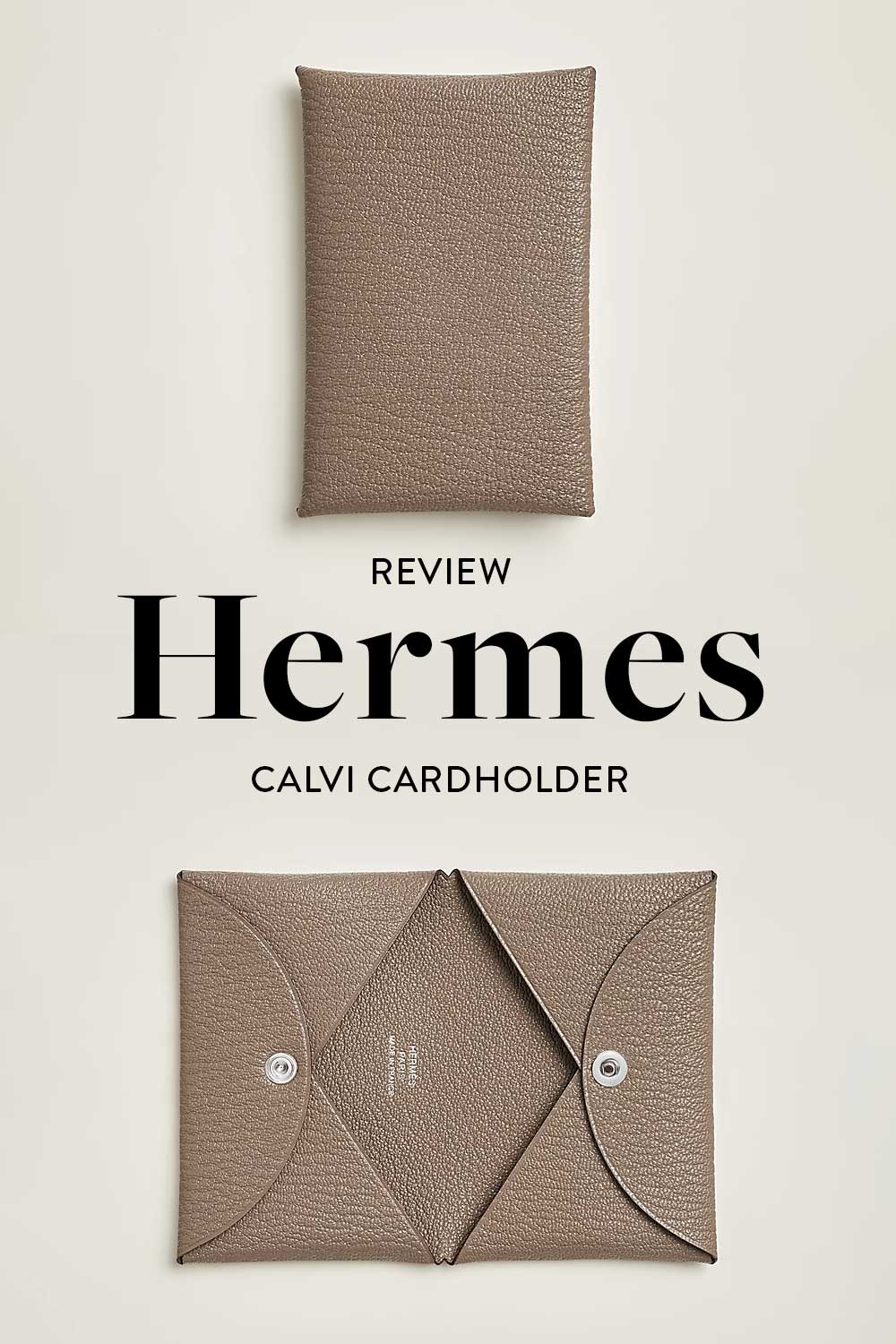 click the image to shop
ADVERTISEMENT
---
---
Wallets vs Cardholders
Hermes makes beautiful wallets and card holders.
As someone who hates carrying too much, I've always used cardholders as wallets. They're small, sleek and hold just the essentials.
In the winter, I find it inconvenient to carry a handbag with a giant puffer jacket, so I prefer a small wallet that can easily fit into a pocket.
I also change out my handbag every time I leave the house, so I like a small wallet that can fit in almost any sized bag.
When I looked into a new wallet, I found there were surprisingly few cardholders on the market that fit what I was looking for!
Minimalist Card Holders

ADVERTISEMENT
---
---
Hermes Small Leather Goods
I also filmed a Youtube video reviewing the Hermes SLG! If you want to see mod shots and a more in-depth review, watch the video here.
HERMES CALVI CARD HOLDER: is it worth the hype? (review)
ADVERTISEMENT
---
---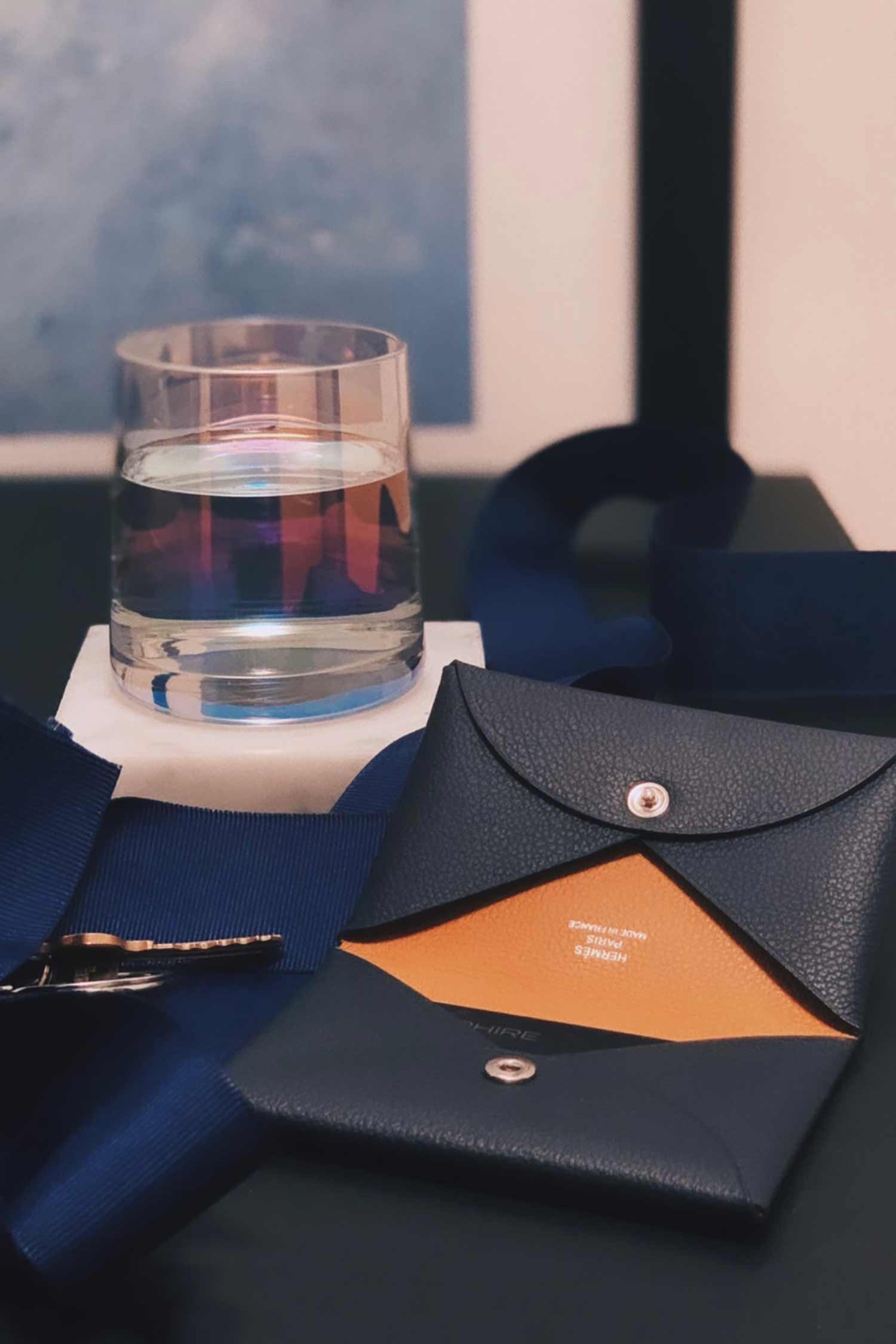 Hermes Card Holders
When I saw the Hermes Calvi, I immediately liked it.
The Calvi is constructed like origami, with a simple folded design out of a single piece of leather.
It's the size of a rectangular business card, and opens to reveal two equally sized pockets. The card holder closes with a snap button.
I find that the Calvi fits everything I need to carry on a daily basis – a couple credit cards, a license, bandaids and occasionally, a couple bills.
ADVERTISEMENT
---
---
How Much It Fits
Whether you carry 5 cards or 15, the Calvi is pretty versatile! It can expand to hold a sizable amount of cards, without looking too bulky or stretched out.
And finally, I like that the Calvi cardholder doesn't have any giant logos or loud branding.
The exterior is just simple solid-color leather.
On the inside, there's a small Hermes logo stamped on one side, but it's covered by your cards.
If you're into minimalist style accessories, this is a great chocie.
ADVERTISEMENT
---
---
Hermes Calvi Card Holder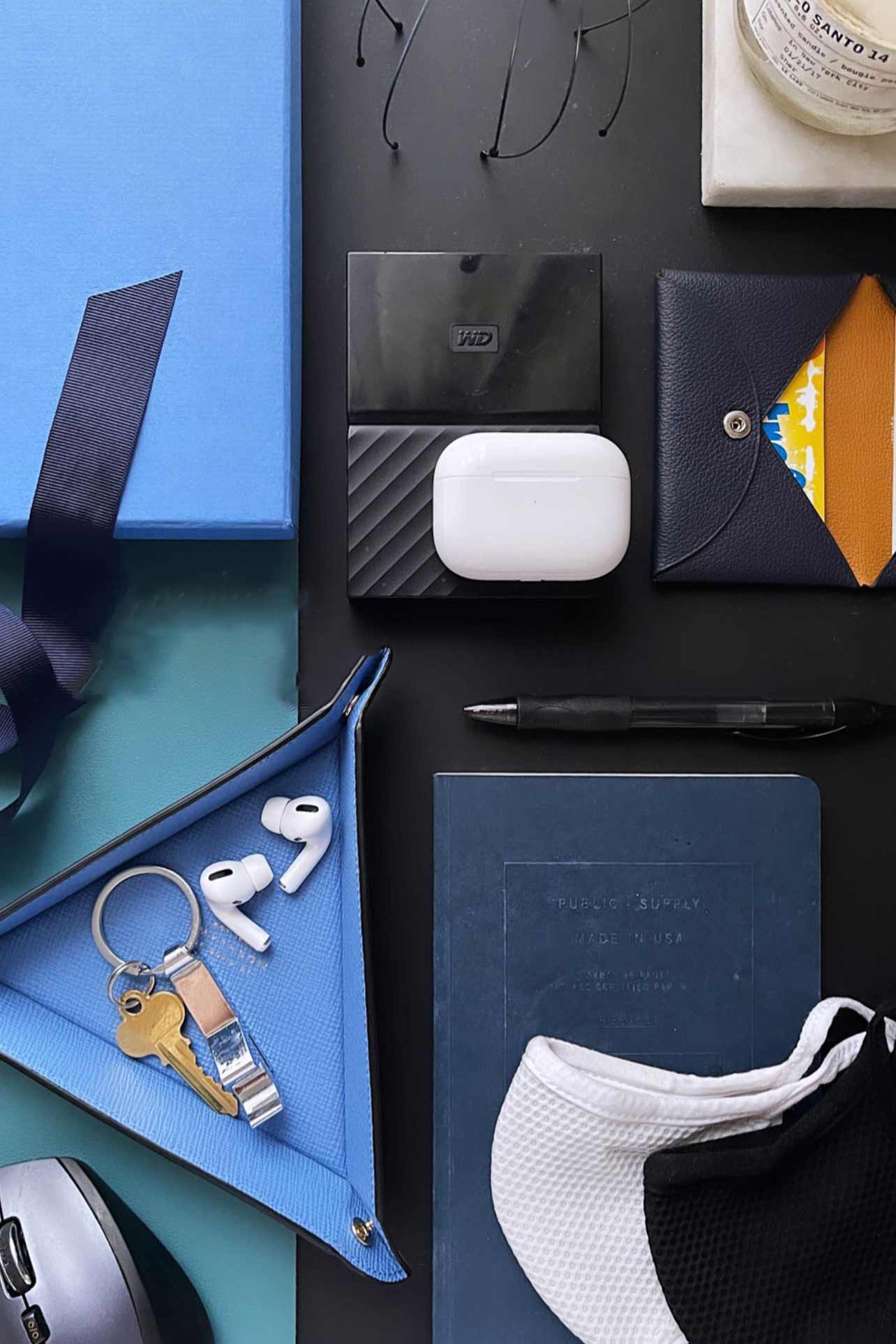 Colors
The Calvi card holder comes in a full rainbow of colors.
Originally I went into store thinking I wanted the deep sea-green color… but ended up with something different entirely.
I chose a two tone option, with navy on the exterior and brown (or what Hermes called 'gold') on the interior.
I didn't realize it at the time, but the store had way more color options than what was listed on the website, so I definitely recommend going in to have a look!
ADVERTISEMENT
---
---
Updated Designs
As of 2023, they have even more options.
I've seen tri-color Calvis and a new card holder that combines the minimalist Calvi cardholder with a closed pouch. I believe it's called the Calvi duo card holder.
Another great way to shop Hermes card holders is on the vintage market.
There are tons of lightly worn Calvis that you can pick up second hand, for a fraction of the price.
Shop Hermes on The Real Real.
ADVERTISEMENT
---
---
Leathers
Also, different colors come in different leathers.
Some are more durable, others feel more supple. I've seen pebbled leather versions and more softer grained options.
The sales associate mentioned different colors are available in different leathers, so I don't think you can choose a specific color + leather combination.
In the end, I went for a super soft buttery leather because I liked how supple it felt.
(I think it may be goat leather)
ADVERTISEMENT
---
---
Hermes Calvi Review
Wear & Tear
I've had the Calvi for three or four years now.
Since I chose the softer leather, I wasn't sure how it would hold up over time. Thankfully, it still looks good and almost like new.
There's some small wear and tear at the corners and a small white paint stain from.. i don't know what, ha.
You can see more detailed shots of the wear and tear in my Youtube video.
ADVERTISEMENT
---
---
Price
It's been so long ago but I believe I paid around $300 for the Calvi card holder.
Since I bought it, it's gone up in price (along with everything else!). And I recently stopped into an Hermes store with a friend who wanted to buy one, but the sales associate said the Calvi's been in high demand and not much stock is available.
So, I think if the wallet is something you're interested in, it's best to buy before any further price increases.
There are also really similar, more affordable versions made out of leather without the branding and markup.
Here are similar leather card holders that cost just a fraction of the price:

ADVERTISEMENT
---
---
Overall, I love the Calvi.
I think its sleek, minimalist design is functional yet chic. It easily slips into any pocket or purse and as I carry less and less these days… it'll probably be the last wallet I ever carry!
Shop vintage Hermes card holders here.
Shop Minimalist Wallets
---

Follow me @Sher She Goes on