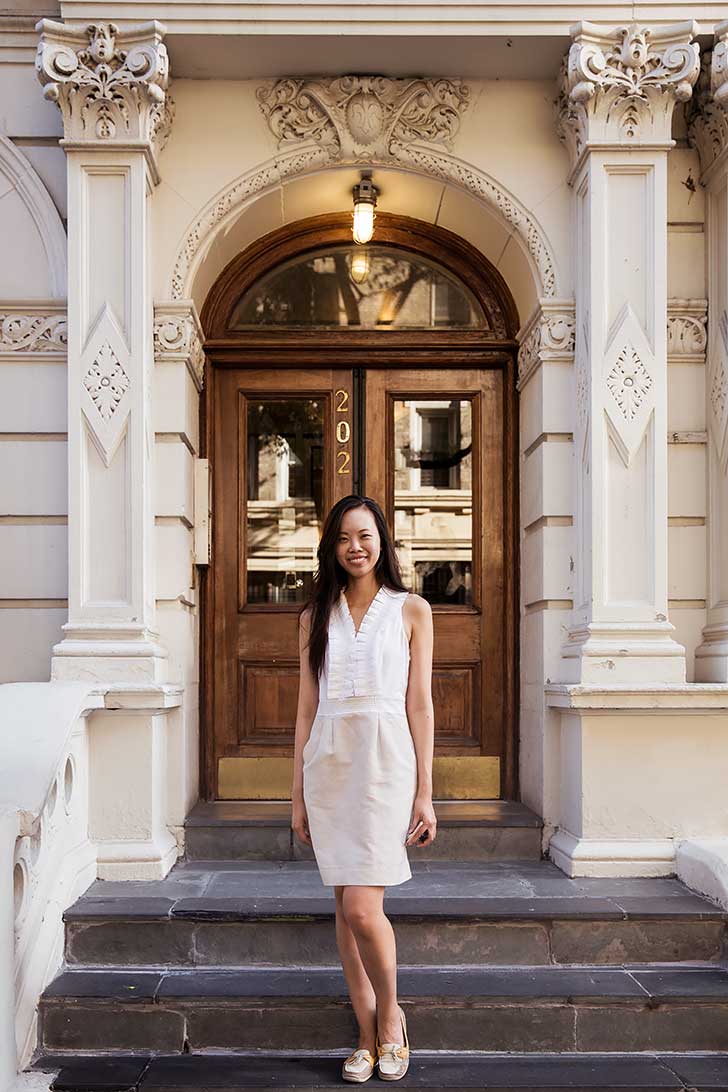 Should You Attend Her Conference?
The Media, Journalism & Marketing Conference from InfluenceHer Collective
This weekend, I had the wonderful opportunity to attend Her Conference, a two day, action packed event held by InfluenceHer Collective. The fashion and lifestyle focused conference was held in New York City and packed with workshops, keynotes and panels along with a host of fun giveaways and contests.
Her Conference is a conference primarily focused on media, journalism and marketing and helpful for both bloggers and millennials. I found all of the advice both insightful and engaging as the conference organizers do an amazing job of bringing in dynamic women in the industry.
HerConference 2016
This year, fashion designer Rebecca Minkoff, Olympic All Around gold medalist Nastia Liukin and the Bachelorette's Andi Dorfman were just a handful of the speakers who presented alongside workshops about marketing, PR, women in tech, social media and blogging.
The entire weekend was such a blast and there was so much going on that I wasn't sure at first, how best to summarize the conference. Of course I show you some photos, brag about all the great swag I got and make you drool with the amazing food options… but then I realized that for most people thinking of attending a blog conference, the overarching question is "are the registration fees, travel expenses and time commitment of attending a blog conference conference worth it?"
What Her Conference Is Like
After my first experience at Her Conference, my resounding answer is yes. I was blown away by the power of everyone's personal stories and the practical tips and advice on everything from industry insiders covering everything from the right way to network to what companies look for when deciding which bloggers to work with.
To help you determine if the ROI on a blog conference is worth it for you, I'd thought I share a small sample of 5 of my favorite workshops that really resonated with me!
5 Takeaways from Her Conference 2016
---
Saturday Morning Keynote
Rebecca Minkoff
Fashion Designer
– 1 –
"You Always Learn Something When You Fail"
Rebecca Minkoff is a fashion designer who catapulted to fame with her "morning after bags". I loved hearing about her initial move and struggle to make it in NYC – I'm sure everyone can identify with eating dinner at home before going out to save money!
What was really interesting was her response to a question on failure. At one point in initial development, her bags had a crackling white substance that appeared during shipment due to sudden temperature shifts during transport. Luckily the bags just needed to be blow dried to be fixed – but Rebecca had to call all her stockists to personally ask them to blow dry bags instead of returning the merch, which collectively cost $300k and would have put her out of business if all returned!
A second failure happened when a manufacturer switched her bags with Kate Spade clasps, forming 'Kebecca Spankoff' bags…not once but twice! Rebecca was able to apologize, offer replacement bags and spin the situation as "collectors items" to mitigate the potential disaster.
---
Saturday Afternoon Workshop
How to Make Your Content Go Viral
– 2 –
Cats, memes, GIFs – what makes an article a hit on the internet?
This was a great session on what types of content has historically gone viral. There are six main categories that were covered in this session, including: feel-good pieces, open letters, humble brag topics, niche subjects, controversy and sex.
The workshop also went in-depth on how to properly position content to go viral. For example, while articles on sex are almost always guaranteed to go viral, these aren't typically "liked" or "shared" types of articles as people are often embarrassed to admit they read them. What they do produce, is immediate clicks and overwhelming traffic sures.
On the other hand, open letter articles and humble brag topics tend to get shared over and over again and should be optimized to out perform on platforms like facebook. Interesting enough – although people frequently share these types of posts to friends, often times it's shared based on title alone and social engagement will be high but actual clicks may be low.
---
---
Sunday Morning Keynote
Vanessa K. De Luca
Editor-in-Chief, ESSENCE Magazine
– 3 –
"I stand for persistence, I stand for hard work, I stand for not taking shortcuts"
Vanessa talked about the 10 Secrets of Success. I loved hearing that she initially started her career in fashion buying & merchandising and switched careers relatively later in life, starting over as an editorial assistant in her 30s when all her colleagues where newly minted 20-something graduates. It was inspiring to hear her commitment to carving a difficult path, despite it involving a steep pay cut and a move back home to her parents' house. Perseverance was a strong takeaway from her speech.
Eventually, she joined the team at Essence magazine and forged a path upward until eventually becoming Editor in Chief. The path wasn't easy as she applied for the top job twice – and was summarily rejected twice – before ultimately achieving her goals. At her helm, Essence has refocused its message, fought to stay relevant in the face of naysayers and initiated the first cover without a face – instead focusing on the message and movement behind BlackLivesMatter. Vanessa's speech was an awe inspiring start to the second day!
---
Sunday Afternoon Keynote
Nastia Liukin
Olympic Champion, Fitness Advocate and Author
– 4 –
"Never Quit on a Bad Day"
Nastia spoke about her path to the Olympics and how the defining moment of her career wasn't winning the Gold medal in Beijing…but falling flat on her face four years later at her second Olympic trials. She credits her parents with helping her to overcome her struggles. First she thanked her mom for introducing her to The Secret, a book about transforming your life through the power of positive thinking. The second key piece Nastia credits to succeeding is her mother's words to "never quit while you're having a bad day". I loved that piece of advice – of course things can get tough. To force yourself to continue and re-evaluate a decision to quit while you're having a good day is the true test.
And finally, Nastia credits her father with instructing her to get an education after her gymnastics career ended. She just recently graduated NYU with a degree in sports management and is headed to Rio in a couple weeks as a correspondent for NBC on the Olympics! Truly an exciting journey.
---
---
Sunday Workshop
Tory Johnson
Workplace contributor on ABC's Good Morning America
– 5 –
"Speak Up: How to Advocate for Yourself to Launch the Career You Want"
Tory Johnson was a candid, outgoing personality who gave us amazing real life advice about navigating the workplace, forging connections and grabbing your dream job.
What stood out the most to me was her practical advice about networking. Instead of cold-asking someone to coffee, she suggests asking "what's the best way to connect". Everyone has their own preferred way to communicate and putting the ball in their court is the key to getting a response!
I also loved her advice on maintaining a touch point with mentors and advisers. If someone has helped you (for ex. provided a reference) reach out every 6 months to give them an enthusiastic and polite update. It enables you to keep the relationship alive and makes them feel appreciated for extending that favor in the first place!
---
And there you have it, a summarized recap of the main takeaways from a packed weekend at Her Conference! The two-day series is quite jam packed, with different workshops and speeches every hour so there were so many amazing stories and women that I met over just one weekend. Above is a small sample of the advice and motivation that I had a chance to listen to and I hope you'll consider attending the conference yourself next year if you liked what you read!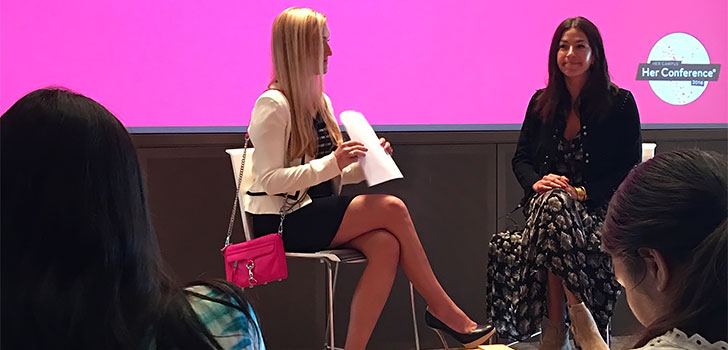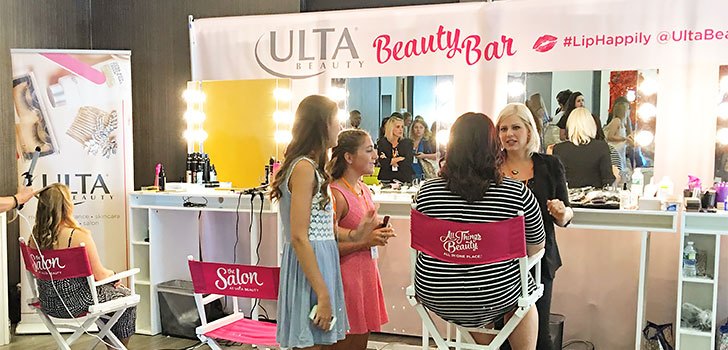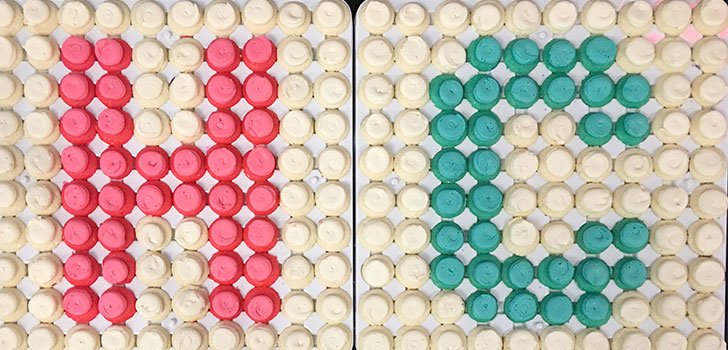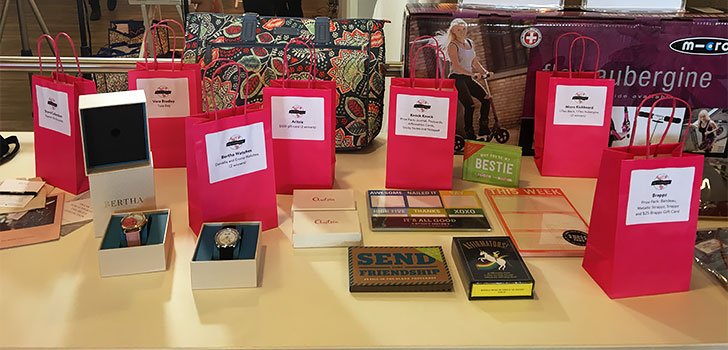 ---
---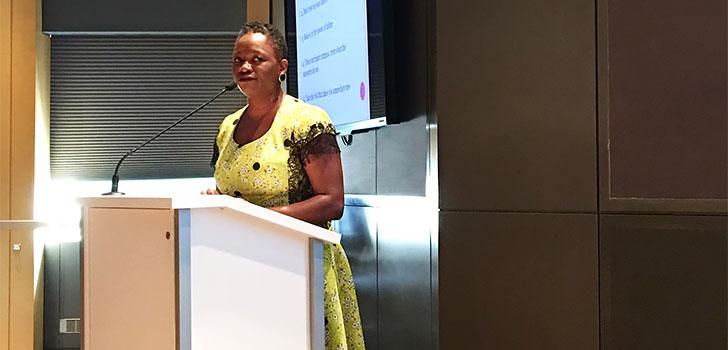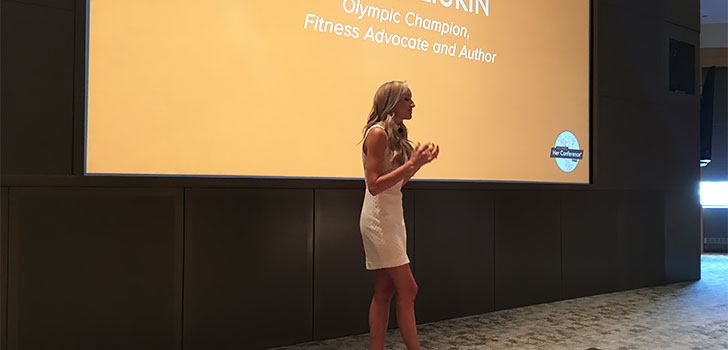 A huge thank you to Her Conference for inviting me to attend the event and for all the sponsors (Ulta Beauty, Vera Bradley, Juicy Couture and Amtrak) for the goodies!