This post is sponsored by Biore.
One of my favorite ways to wind down on Sunday nights is to put on a mask, take a bath and listen to a podcast. Usually I go for hydrating masks but recently I've realized that charcoal products aren't necessarily drying – and they've become a favorite!
Biore makes some of the best affordable charcoal skincare products – everything from charcoal cleansers and face washes to their classic pore strips and charcoal masks.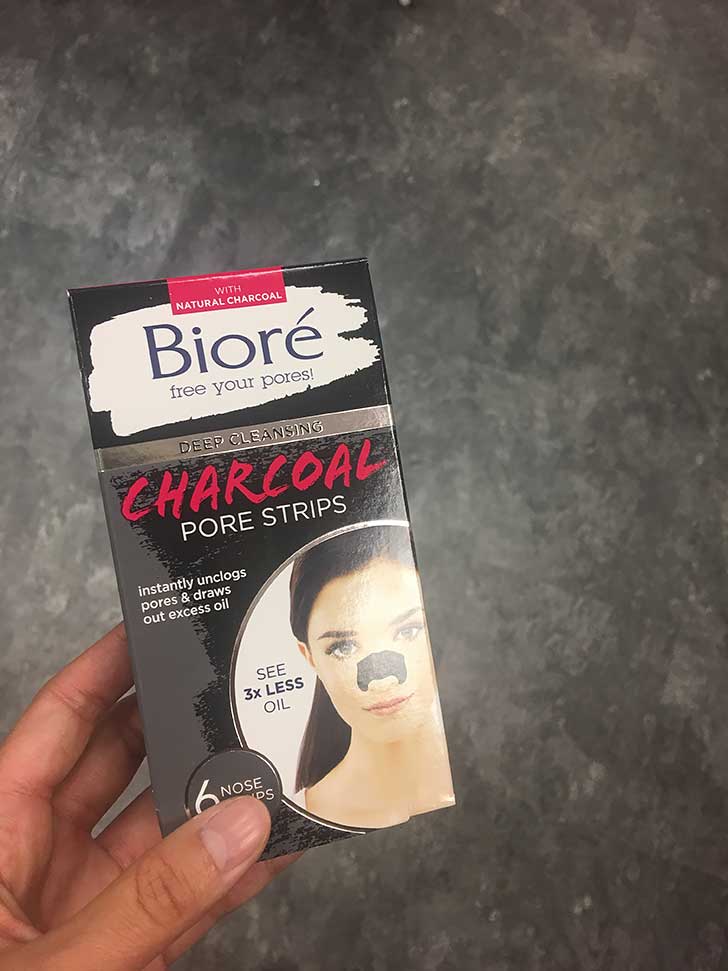 I gave their charcoal pore strips a go. These are specifically to combat blackheads on the nose and do a great job of purifying and extracting gunk in your pores. I love how these unclog and draw out excess oil and sebum in no time at all! Stripping weekly is key to avoid complexion problems before they start and when used regularly, they actually diminish the appearance of pores.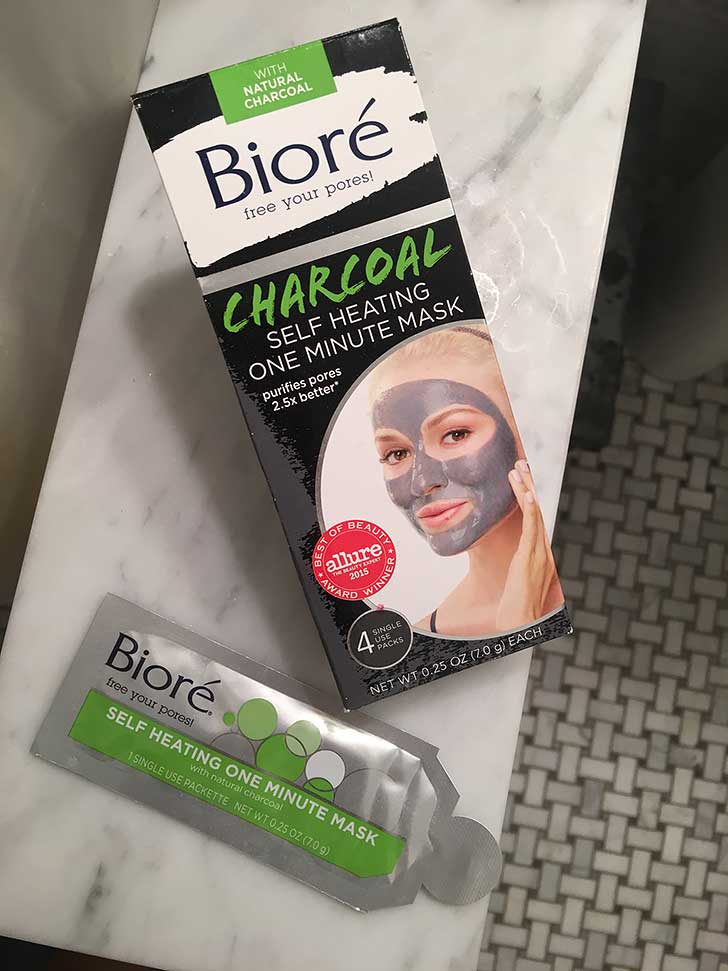 Secondly, I love Biore's self heating mask. There are 4 packets per box, and each is good for one use. I apply all over a wet face and the product immediately heats up once it reacts to the water. The mask is infused with natural charcoal to draw out pore clogging dirt and oil. It's the most soothing, calming process and I swear by these for a good wind down at the end of each week!