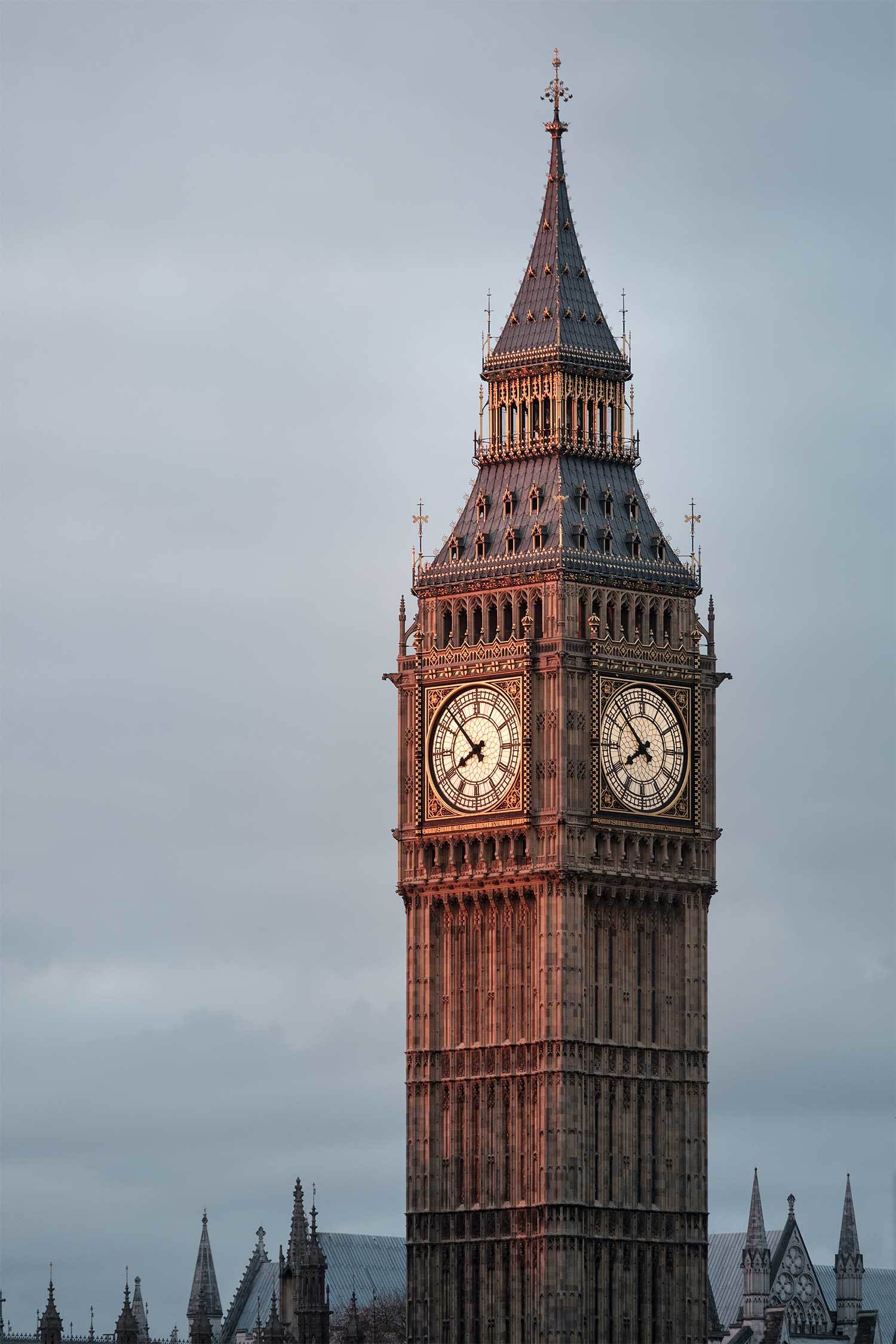 London's Best Day Trips
I've been lucky enough to see London several times throughout my life.
Each time I arrive with 10 things I can't wait to see, and somehow each time I leave with a hundred things I'm sure I've missed – an appropriate compliment for a city as expansive, diverse, and entertaining as London.
Just as there is a country called France that exists outside Paris and plenty more to the States besides New York City, there's plenty more to England than the crown jewel of London.
Whether you want to check out prehistoric monuments, pristine parks, or posh castles, there's something to fit any vacation outside the capital so keep reading for the 5 best day trips from London!
---
---
1. Stonehenge, Windsor Castle, and Bath
Few day trips from London, England can boast a heavy hitting lineup quite like this journey. Starting roughly 20 miles due east of the City of London, this tour begins at the stately Windsor Castle which, in addition to gorgeously befitting its royal residents, is the longest occupied castle in Europe.
From there you'll take part in the obligatory series of Stonehenge day trips from London, finally getting the chance to examine the evidence for yourself – was there something supernatural at work, or was all that work really undertaken as mankind's record for the most work-intensive method of regulating agriculture?
Mull it over among the Roman baths and Georgian architecture of Bath, where the tour makes a blissfully relaxing last stop before having you back in London – all within 11 hours!
Check tour availability here.
2. Paris
Lest New Yorkers consider themselves the center of civilization by being within 4 hours of cities like Philadelphia and Boston, let's remember that the Eurostar connects London and Paris, the City of Lights itself, in under 2.5 hours.
Upon arrival, guests are treated to a star-studded coach tour of Paris with stops including the Champs-Élysées, Paris Opera House, and Louvre Museum. Afterward, the tour features a Seine River cruise past Notre Dame Cathedral and is punctuated by a champagne lunch at the Eiffel Tower. Simply put, day trips from London to Paris are très magnifique!
Check tour availability here.
Or, prefer to take a self guided day trip? It's very straightforward to visit Paris from London on your own. Just check the London to Paris train schedule, book your rail tickets and off you go!
Book Paris train tickets
---
---
3. Leeds Castle, Canterbury Cathedral, and Dover
Remember when you were growing up and read stories about princes who lived in towering castles surrounded by shimmering moats? Remember wishing that was real? Well, call me a genie because your wishes have been granted! (minus the princes).
That gorgeous castle is real, and its name is Leeds Castle, located in Kent, heart of the southern English countryside. On one of the top day trips from London, Viator offers a private Leeds Castle tour before the crowds swarm (perfect for Instagram!) followed by a visit to Canterbury Cathedral – a fairly recent newcomer to the cathedral scene, having been consecrated some 950 years ago – and the famous White Cliffs of Dover!
Check tour availability here.
4. Lunch in the Cotswolds
When Cotswolds day trips from London visit towns with names like Bourton-on-the-Water and Stow-on-the-Wold, you know you're preparing for overwhelming charm and beauty as you prepare to step back in time. That's exactly what you get when you visit south-central England and the Cotswolds.
Known for their quaint row houses, rolling meadows, and limestone bridges that all tuck around the river Thames, the Cotswolds will make you yearn for a simpler time. Besides visits to the villages mentioned above, this day trip from London also features a shopping excursion to Burford's famous high street and a traditional English lunch at a Cotswolds hotel. Fish and chips, anyone?
Check tour availability here.
For more about visiting the Cotswolds, check out Emma's trip!
---
---
5. Downton Abbey and Highclere Castle
Downtown Abbey fans, welcome to heaven. Consistently reviewed among the top day trips from London, this tour takes you straight away to Oxfordshire, principal filming location for the hit PBS series.
The first two stops feature a hot drink at Cogges Manor Farm and a visit to Bampton, which is the setting for Downton village. The trip culminates with an incredible tour of Highclere Castle, a stately sight for fans of the Dowager Countess of Graham and many other series regulars. Enjoy a guided tour of the Highclere estate and grounds (including the famed Secret Garden) before wrapping up with – of course – high tea!
Check tour availability here.
---
Which London day trip would you want to do first?
Or, if you prefer the beach, you have to check out Brighton!
Follow Sher She Goes on