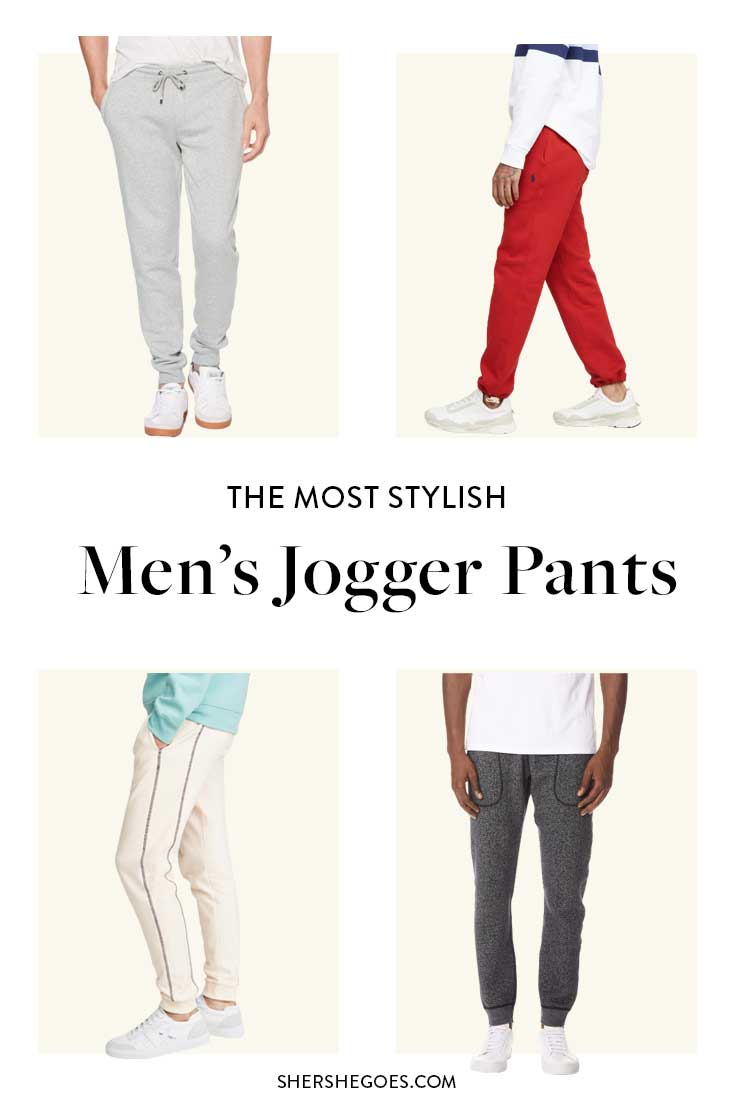 The Best Joggers for Men
Fall is right around the corner, gyms are indefinitely closed because of the COVID-19 pandemic, and it's getting harder and harder to stay in shape.
Alas, the push for a better body simply does not stop.
Look fresh, be comfortable, and keep your workout regimen going no matter what with the best 6 joggers for men!
ADVERTISEMENT
Best Men's Joggers 2020
There are a couple brands in particular that focus on the right blend of style and performance. Below, we've chosen our favorite styles that will get you through any workout!
Best Jogger Brands
Keep reading for reviews of each, or pin this article to save it for later ⇟
ADVERTISEMENT
---
---
Best Joggers for Men
Best Basic Joggers: Hanes
---
Best Cotton Joggers: Champion
ADVERTISEMENT
---
---
Best Value Joggers: Under Armour
---
Best Casual Joggers: Original Penguin
ADVERTISEMENT
---
---
Best Athleisure Joggers: Publish
---
Best Preppy Joggers: Vineyard Vines
ADVERTISEMENT
---
---
The Best Joggers for Men 2020 – Summary
To summarize, here are our favorite brands for women's joggers!
ADVERTISEMENT
---
---
Shop the Best Joggers for Men
---
ADVERTISEMENT
---
---
Read More in my cozy at home series:
Loungewear
Amazon Fashion Finds: Comfortable Loungewear
The Cutest Matching Loungewear Sets
Comfortable Jumpsuits & Rompers to Work from Home In
The Best Pajamas to Netflix & Chill
Matching Pajama Sets that Still Look Stylish
Cozy & Comfortable Bralettes
Fun Tie Dye Lounge Wear Outfits
10 Work from Home Outfit Ideas
Everlane Bralette Review
Athleisure
The Best Athleisure Outfits You Can Grab on Amazon
6 of the Best At Home Workouts - Currently Free!
Comfy Faux Leather Leggings that Work with Any Outfit
Everlane Legging Review
Comfortable Shoes
The Best Minimalist White Sneakers
Cute Casual Sneakers to Wear Anywhere
Slip on Sneakers for Casual Days
The Best Comfy Slippers for Women
The Best Comfy Mens Slippers
The Most Comfortable Boots to Wear All Winter Long
Cozy Home
How to Program Smart Lights to Act as a Sunrise Clock
The Coziest Home Decor to Create a Sense of Hygge
How to Dress a Bed as Luxuriously as a 5 Star Hotel
Follow me @Sher She Goes on