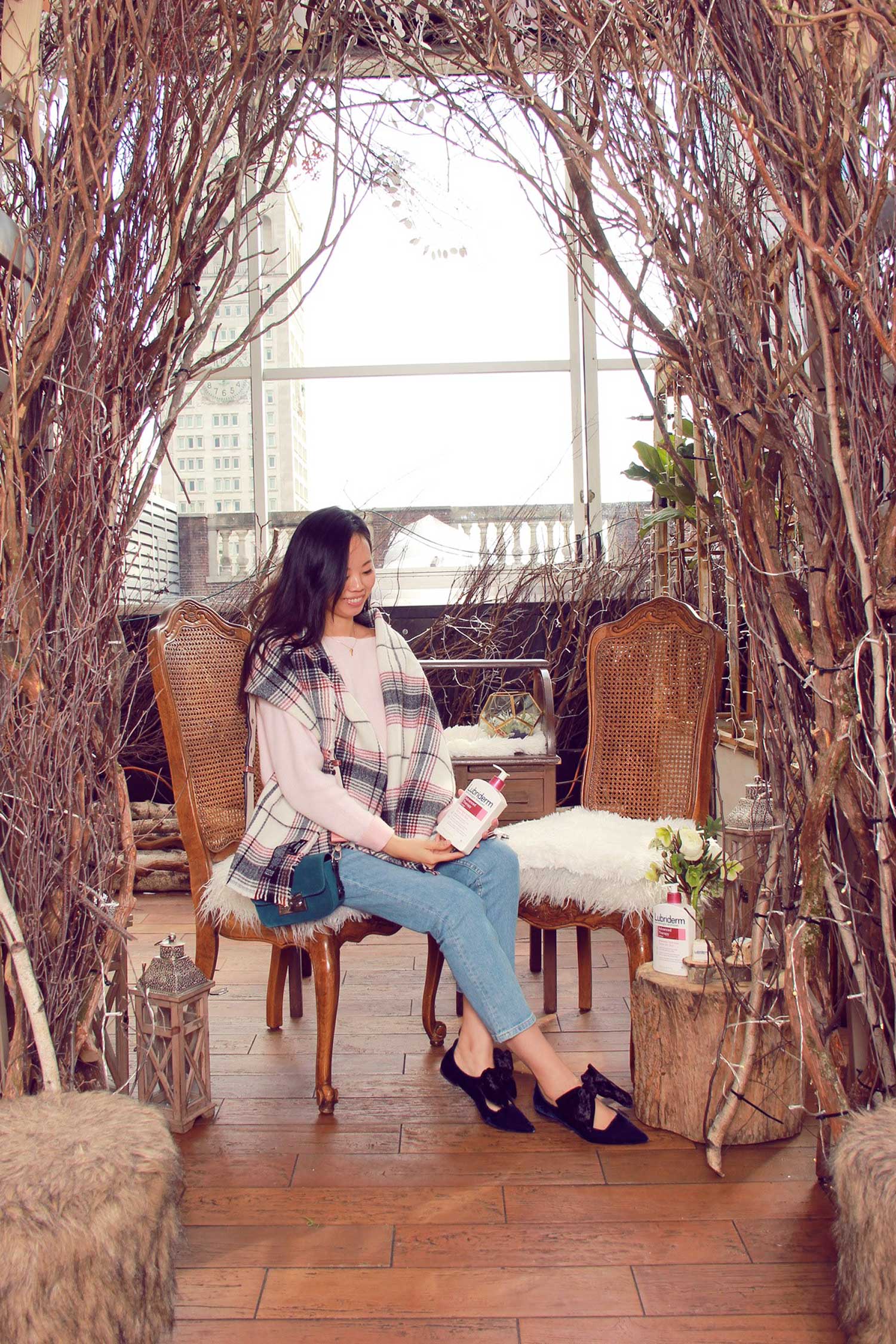 Winter Dryness
I couldn't resist that Game of Thrones reference. Just two more months until the last season comes out! All winter long, I've been bundled up in my Canada Goose parka, waiting out winter and counting down the days until spring.
Nearly every time I wear it, a friend or stranger asks, "Is the jacket worth it?" And I always vigorously shake my head and say yes! It may not be the sleekest piece of outerwear, but its downy layers bundle me up in a giant cocoon of warmth.
But that got me thinking…
We bundle our bodies up in hats, scarves and expensive outer layers but often we don't put half as much effort into our skin. I have dry skin all year-long but things really go south in the winter months. Scaly patches, dry dandruff scalp, bitterly chapped lips… I've suffered from all of it at some point until I figured out how to change-up my skin care routine from fall to winter.
Today I thought I'd share tips and tricks to protecting your skin in the colder months. Here are the moisturizers, oils and products that I swear by for winter skin relief!
ADVERTISEMENT
---
---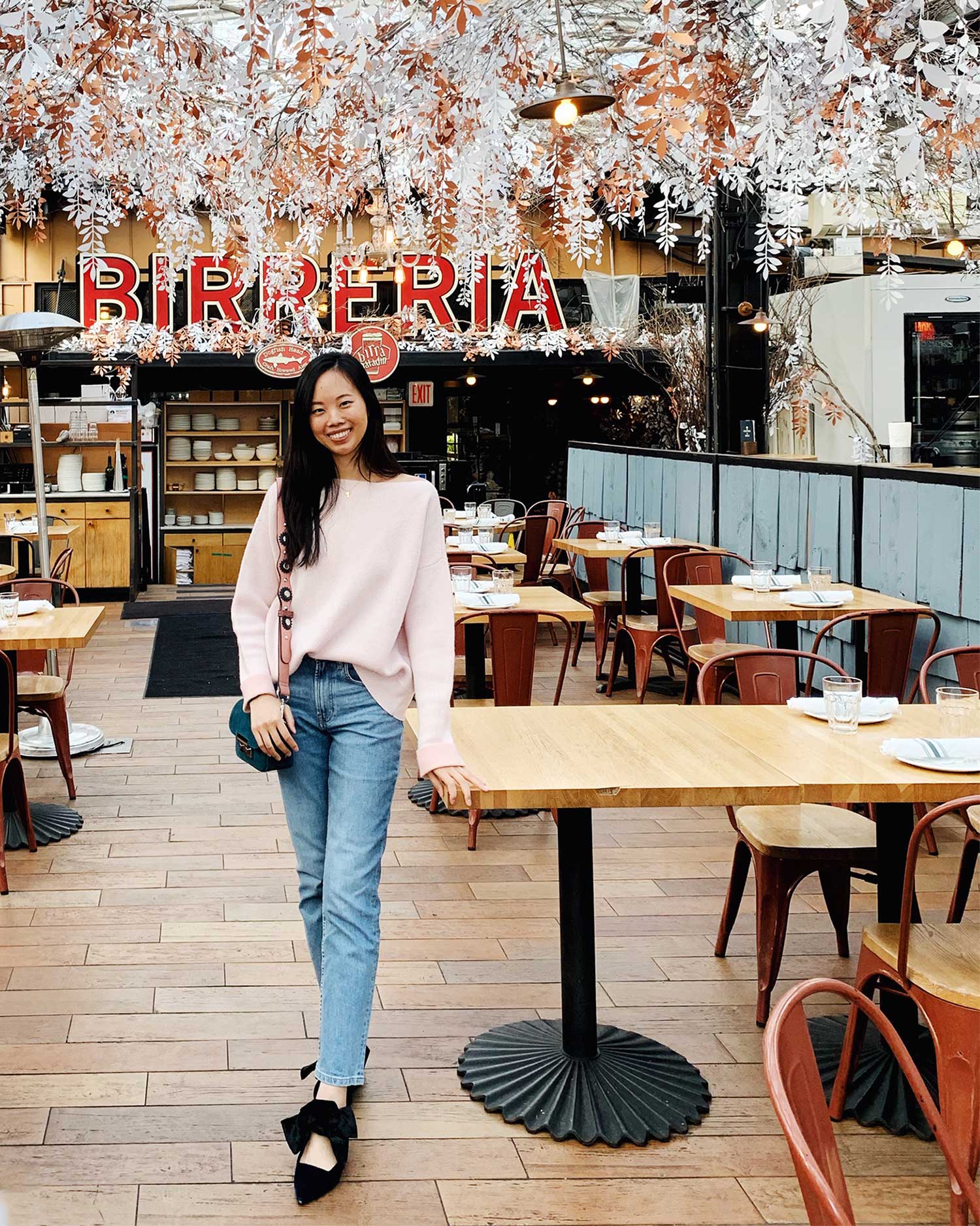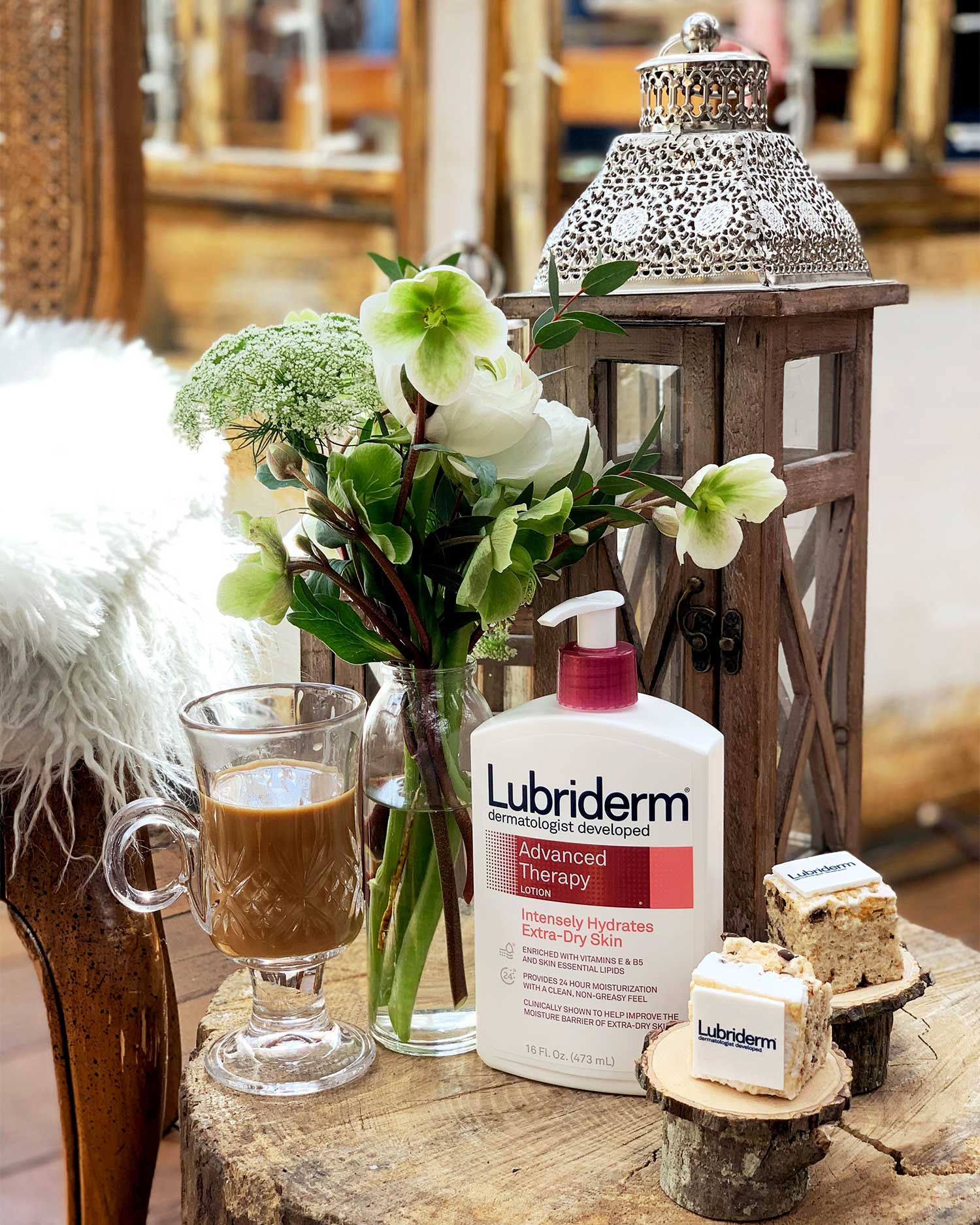 Winter Skin Care Tips
1. Find a Great Moisturizer
Naturally, the first step is using a hydrating moisturizer. I look for a rich, creamy formula – preferably one that's non greasy. Recently I had the chance to try out Lubriderm, and their Advanced Therapy Lotion checked all the boxes.
It's dermatologist developed to intensely hydrate extra dry skin – me in a nutshell. I was especially sold by their promise of a "one size fits all" defense. Meaning, I just apply it once each day for 24 hours of hydrated, luminous skin!
Talk about convenient.
2. Look for Key Ingredients
How do you go about finding the perfect moisturizer? Look at the ingredients and laser in on moisturizers with nourishing ceramides and extra hydrating ingredients. These help to trap moisture inside the skin and keep the skin barrier healthy.
I was pleasantly surprised to see that Lubriderm is formulated with Vitamins E, B5 skin essential lipids and hydrating ingredients like dimethicone.
ADVERTISEMENT
---
---
3. Shorten Your Shower
Funny enough, water is not hydrating for your skin. You actually want to retain your skin's natural oils and water strips them from the body. I learned that too hot showers are especially damaging, as they force your capillaries to dilate in order to cool your body down and result in redness.
As someone with stubborn red cheeks, I cut out long showers once I realized long, hot showers could be contributing to the redness!
The other thing to cut back on? Soap usage. Hear me out – soaps that lather into a foam can be incredibly drying. Instead, try all natural soaps that are more gentle.
4. Moisturize Right Away
Post shower, apply your moisturizer right after you towel off, or even before! I stock my bathroom window shelf with all my body moisturizers, so they're easily in reach. Even if your skin is slightly damp, you want to apply moisturizer right away, while the pores are still open.
---
---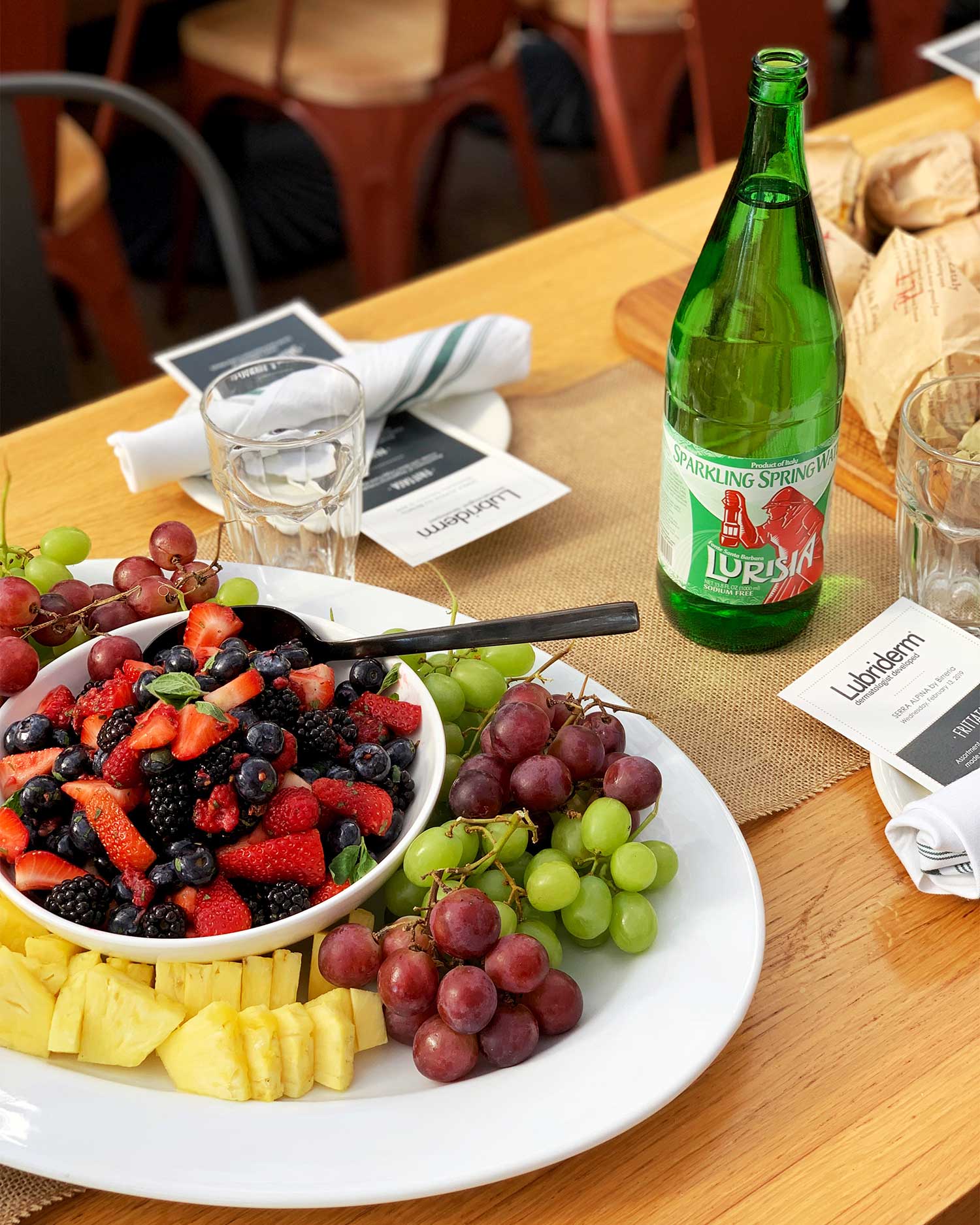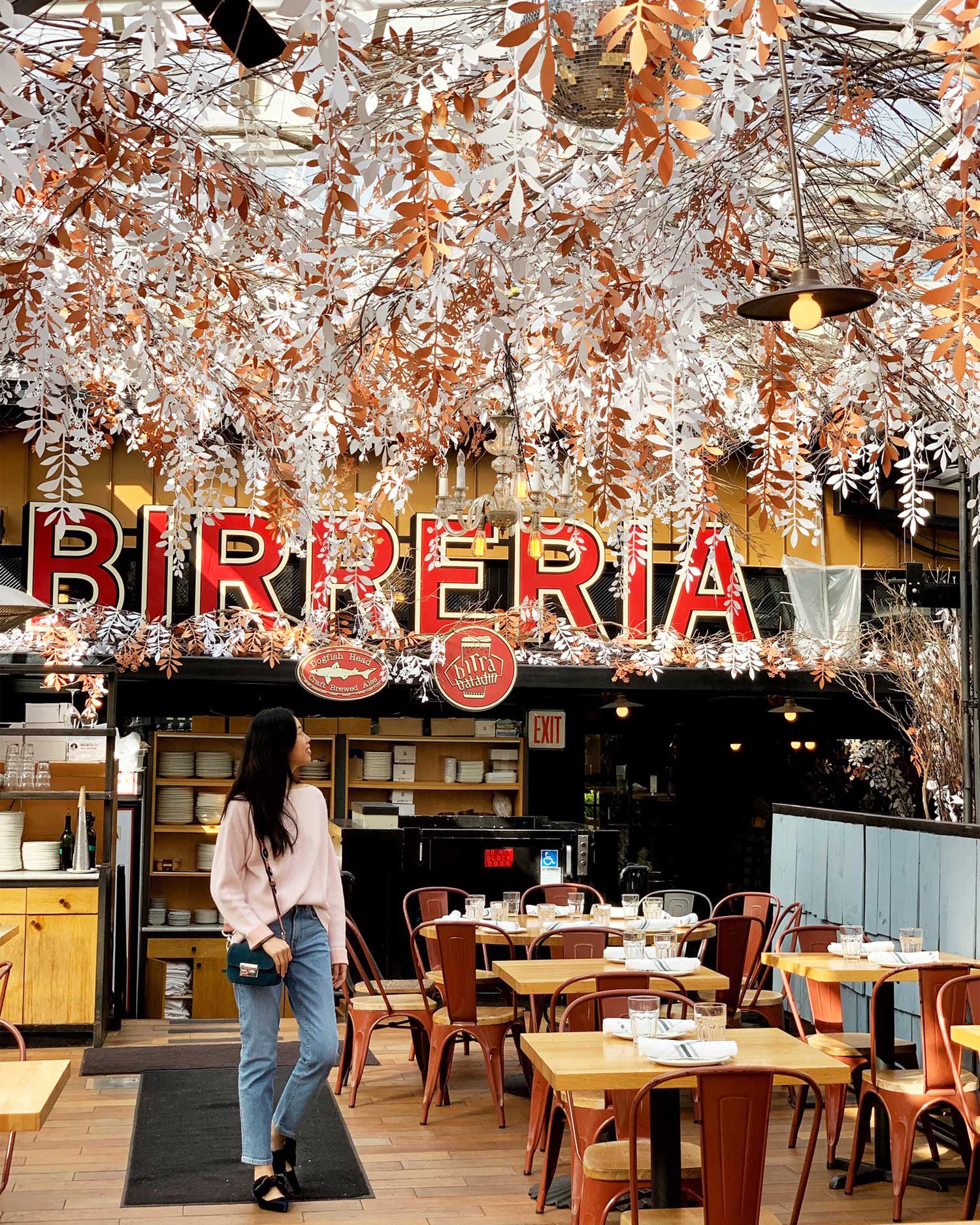 5. Add in a Face Mist
I love keeping a face mist at my desk, to hydrate my skin throughout the day and replace any lost moisture. Decant your toner or facial mist into a spray bottle for an instant refresher!
6. Get a Humidifier
Cranking up the heat at home feels great.. at first. Eventually I realized that blasting hot air was severely drying out my skin and resulting in a tight, cracked feeling. When I lived in an apartment with electric heat, it was especially bad!
Once I invested in a humidifier, my skin felt a lot better. Humidifiers work by adding moisture into the air and helping you to control the humidity level of your environment. I use this giant humidifier, but an easy immediate fix is as simple as placing a bowl of water on your radiator.
ADVERTISEMENT
---
---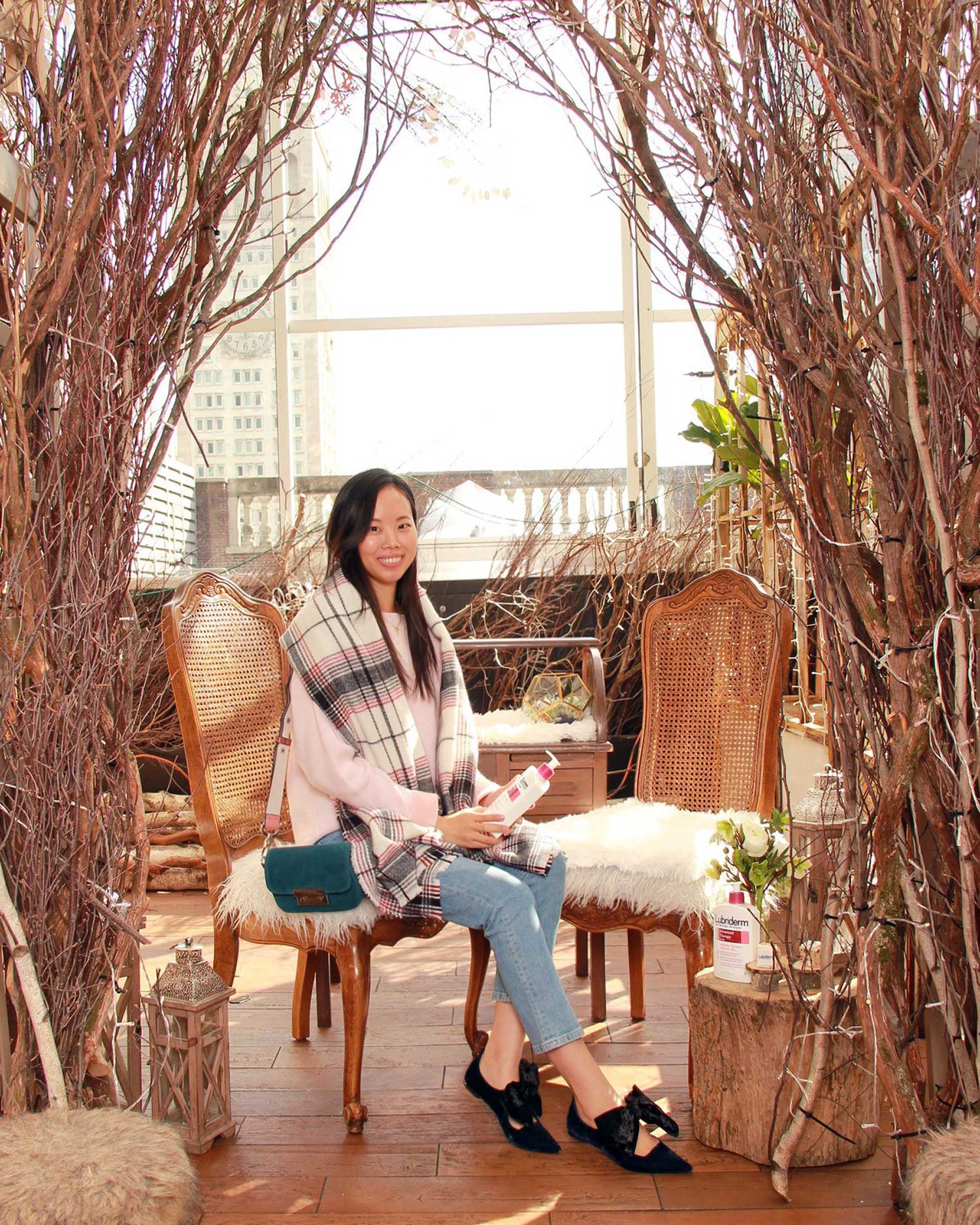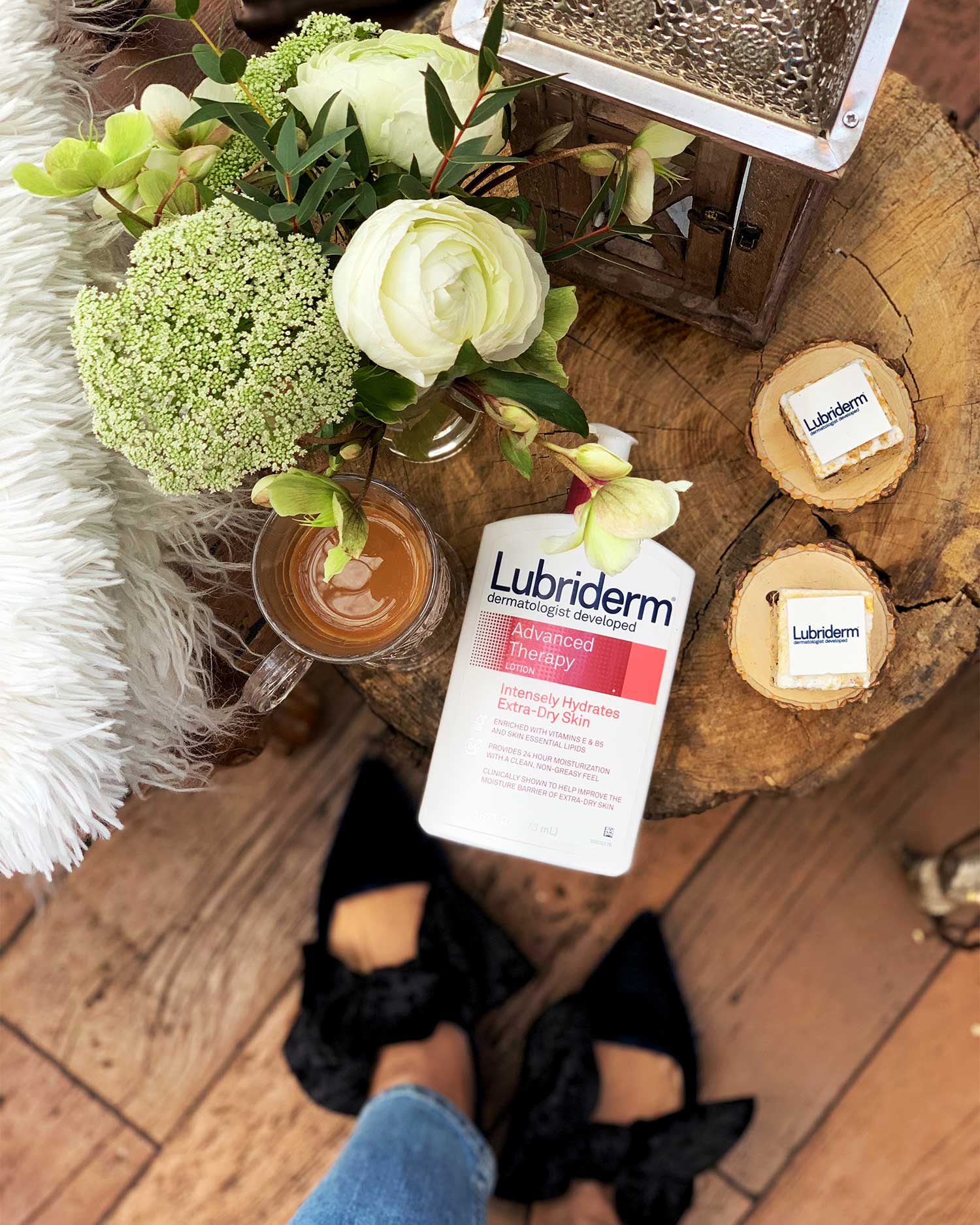 7. Exfoliate, Gently
Since I tend to stay indoors much more, I love using chemical exfoliaters in the winter to work on removing my dark spots and sun damage. Just be careful not to overdue it, and contribute to even more flaky skin!
8. Wear Sunscreen
Lastly, don't skip sunscreen! Sun reflects off snow easily, and heading outside without sun protection can really damage your skin. I make sure to still protect my face, hands and neck with a good broad spectrum sunscreen.
---
Thank you to Lubriderm for sponsoring this post.
Follow me @Sher She Goes on