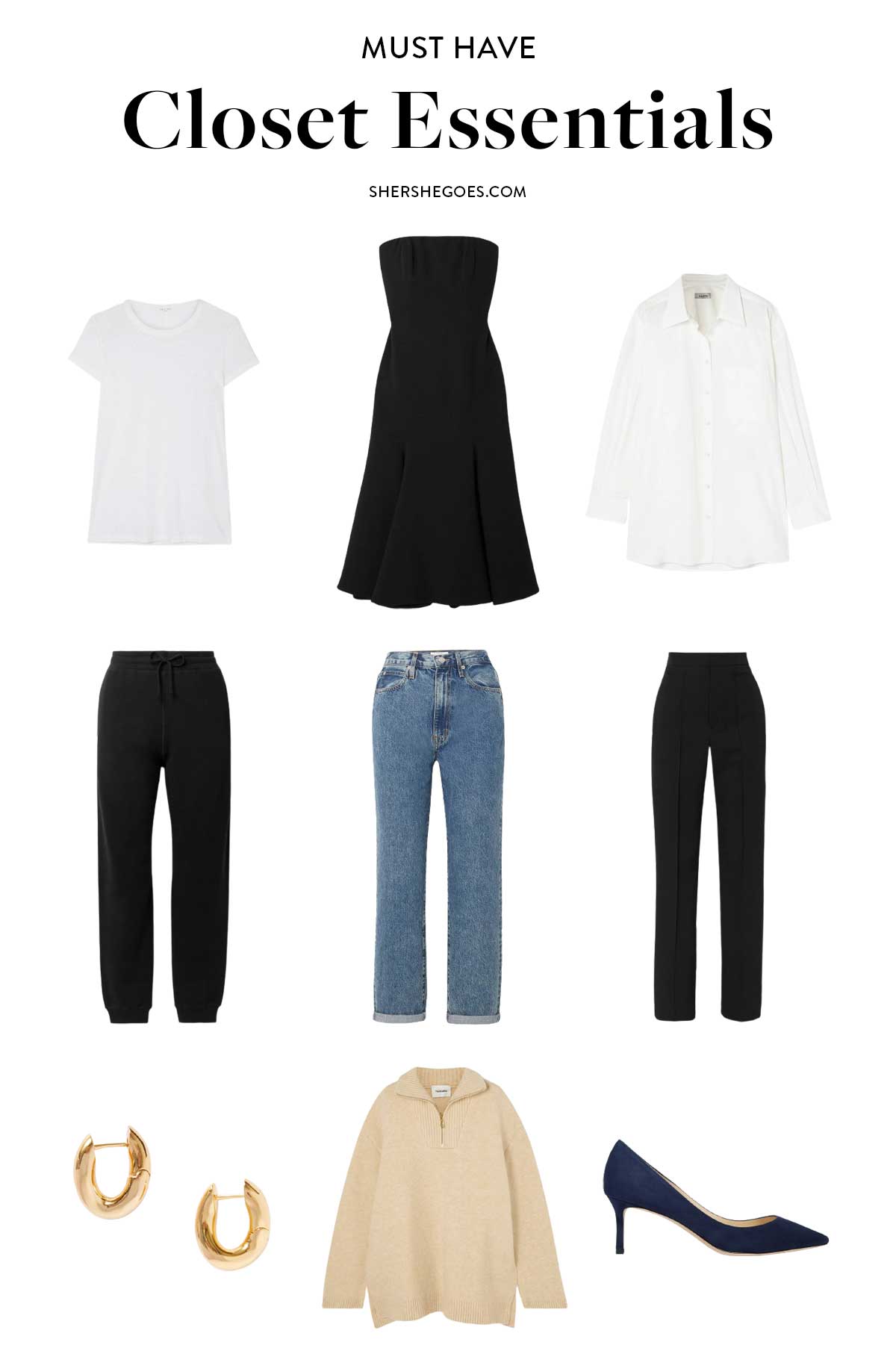 Must Have Closet Staples
The older I get, the more I find myself gravitating towards basics.
Trends come and go, but if you have a great roster of staples in your wardrobe, you'll always feel put together and you'll spend much less in the long run on bad fashion choices.
Here are the wardrobe essentials I think everyone should own!
Keep reading, or pin this article to save it for later ⇟
ADVERTISEMENT
Best Wardrobe Essentials (2021)
White Tee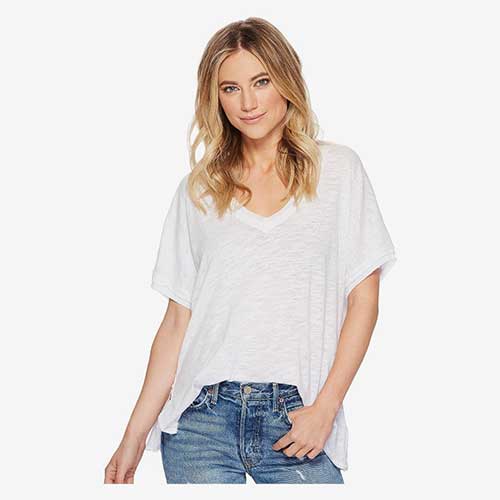 White tees are universal for a reason.
They're versatile, great to wear on their own or layered, and cool. Whether you like a simple fitted white tee or an oversized loose and drape-y option, there's a 'perfect' white t-shirt out there for everyone.
ADVERTISEMENT
---
---
Button Down Shirt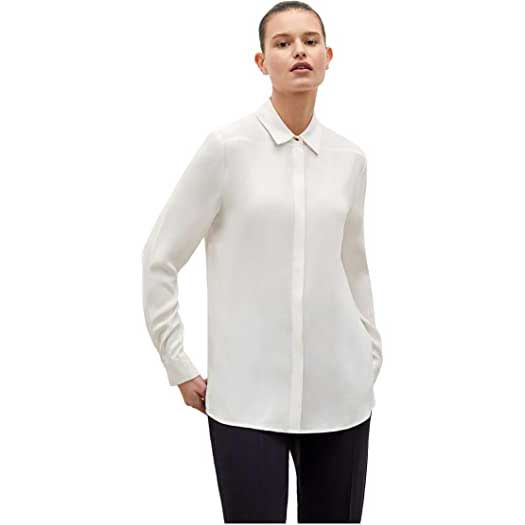 I used to think button downs were strictly for work, but oh was I wrong!
Wear a crisp cotton shirt to the office, but grab your boyfriend's oversized button up and use it as a cover up for the beach. Button downs can be worn with jeans and flats for a simple dinner date outfit, or tucked into a mini skirt for a night out!
And personally, I find button down shirts so versatile I have a number of them in my closet, ranging from crisp and starched tuxedo style shirts to oversized loose and breezy linen versions.
Button Down Shirt
Sold on Zappos
ADVERTISEMENT
---
---
Denim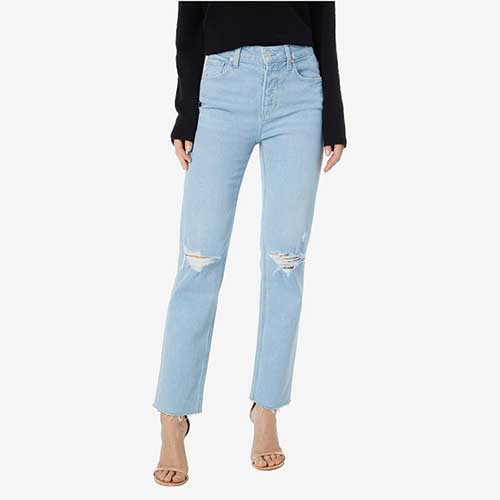 Denim styles come and go, but at the moment, I love a high waisted straight leg pair.
ADVERTISEMENT
---
---
Blazer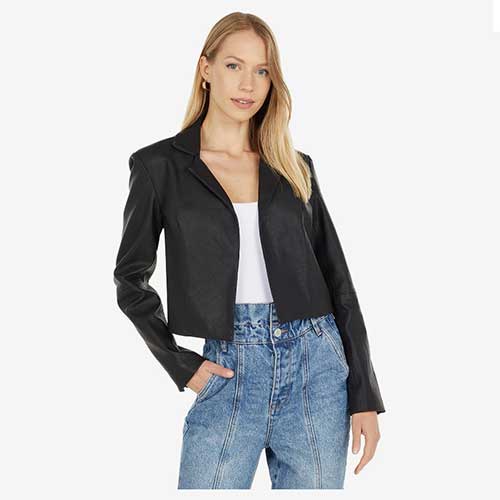 A great blazer is a must in any wardrobe.
I don't think you need a ton, but one well-made jacket that you can throw over a dress or simple t shirt is essential!
ADVERTISEMENT
---
---
Black Leggings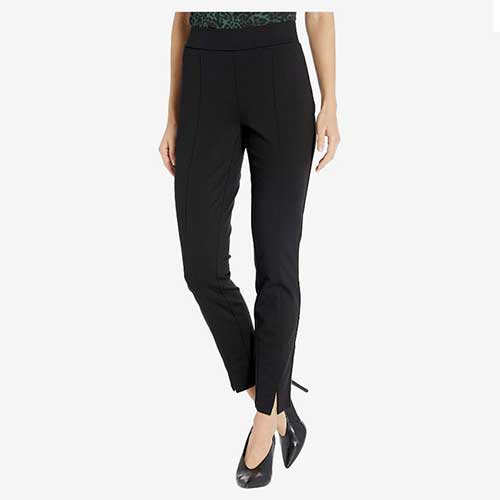 If the pandemic taught us anything, it's that we'll never give up leggings.
A pair of comfy black leggings is a workhorse in the closet. Structured enough to support you for a high intensity workout but comfy enough to wear casually around the house with a chunky sweater.
ADVERTISEMENT
---
---
Black Pants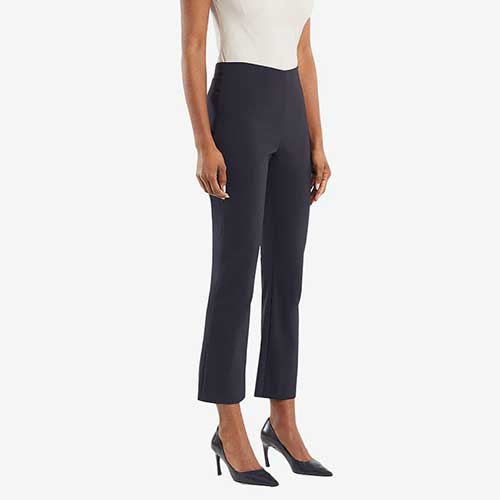 Black pants are another must have!
Whether they're pencil straight or loose and wide, a pair of black pants is a great foundation item. Wear them to the office, to dress up a band tee or with a cozy knit sweater and Converse for Scandi chic vibes.
ADVERTISEMENT
---
---
Little Black Dress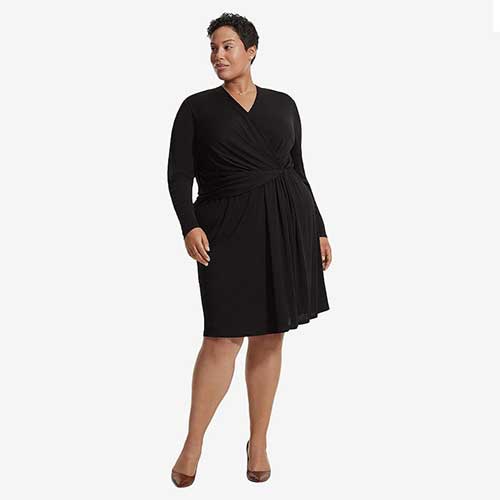 LBD is an acronym for a reason.
Every woman needs one black dress that makes her feel a million bucks! While my hem preferences have changed over the years, how often I reach for a timeless black dress hasn't!
Little Black Dress
Sold on Zappos
ADVERTISEMENT
---
---
Sweatpants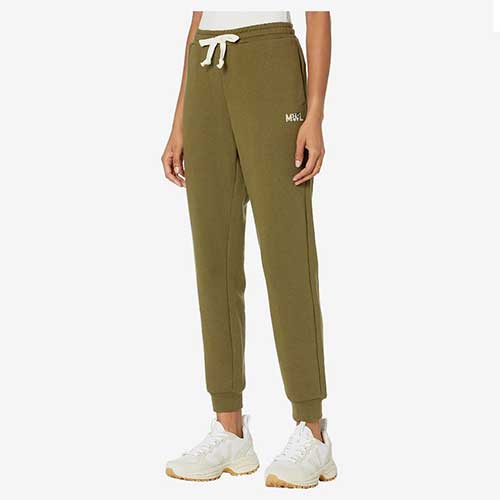 Thankfully, there are tons of sweatpants options on the market nowadays.
Whereas once wearing sweatpants would have pegged you as a sleep-deprived student, sweats nowadays come in so many options, prints and leg styles that you can look as chic as you wish!
I love low rise thick vintage cotton sweatpants as much as I love a delicate cashmere straight leg sweatpant.
Experiment and find a sweatpant (or sweat set) that you can wear from the couch, to the grocery store and everywhere in between!
ADVERTISEMENT
---
---
Knit Sweater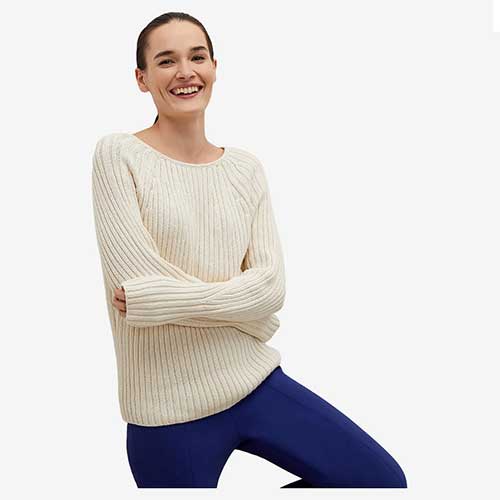 As someone who lives in a city with cold winters, great knitwear means everything.
I love chunky wool sweaters, delicate cozy cashmere and preppy zip ups. Look for high quality fabrics (wool, cashmere, alpaca) and you'll never feel the chill again!
Plus sweaters can match almost anything in your closet – loose baggy dad jeans to leather midi skirts to plaid shorts and tall boots!
ADVERTISEMENT
---
---
Gold Jewelry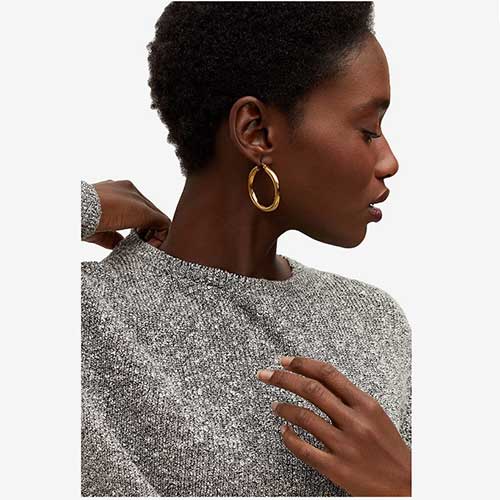 I used to love handbags, but I've moved on to jewelry.
There's nothing as small and delicate as jewelry that makes as big a difference in your outfit.
Whether you like dainty pieces or chunky chains, try adding jewelry to your daily looks for a little bit of something special.
ADVERTISEMENT
---
---
Classic Pumps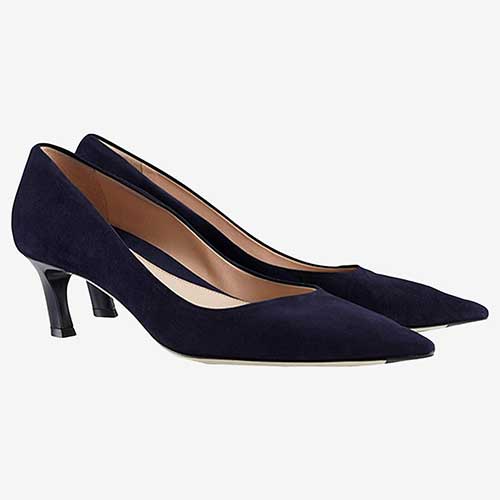 One classic pair of pumps is all you need.
Look for a sexy heel, but something comfortable enough to still walk in and strut confidently to the office, happy hour and beyond!
ADVERTISEMENT
---
---
Comfortable Flats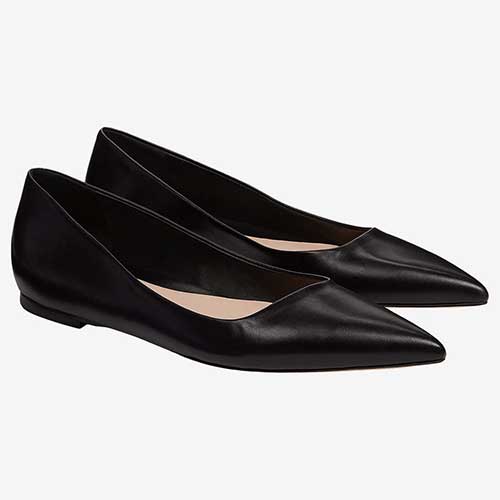 As someone who walks everywhere, comfortable flat shoes are key.
Whether you prefer a minimalist white sneaker, a dainty ballet flat or a chunky loafer, find a couple pairs of walkable flats to take you anywhere you want to go.
ADVERTISEMENT
---
---
Shop Wardrobe Essentials
---
ADVERTISEMENT
---
---
Read More: in our work wear series:
Wardrobe Staples
How to Look Stylish at Work: 7 Work Wear Staples
The Best Classic Sheath Dresses for the Office
How to Wear an Oversized Blazer
The Cutest Sweater Sets (to dress up or down)
Work Shoes
The Most Comfortable Heels (you can actually walk in)
The Best Classic Pumps to Wear to Work
The Cutest Cap Toe Flats
Review: Are Everlane's Best Selling Flats Worth Getting?
Affordable Workwear
Reviewing Amazon's Affordable Workwear Line
5 Amazon Work Dresses - budget friendly!
10 Work from Home Outfit Ideas
Formal Work Wear
What to Pack for a Business Trip
The Best Business Luggage (durable + carry on only!)
7 Cute & Stylish Laptop Bags
Follow me @Sher She Goes on