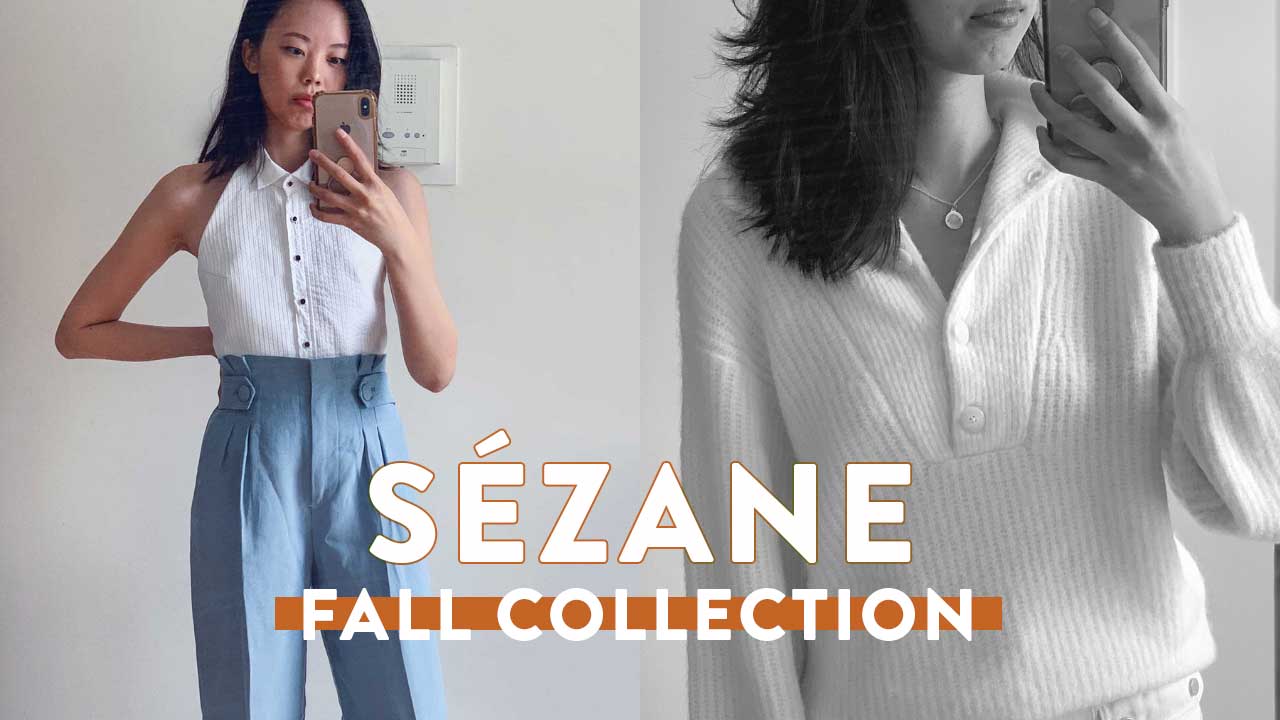 Sézane
Ah it's already FALL!
I've been eyeing Sezane and their classic French clothes for a long time… especially their gorgeous knitwear like the Gaspard sweater.
So now that it's autumn, I figured I would try them out and place my first order! I picked up some soft wool sweaters, gorgeous knits and even a pair of high waisted trousers to judge the fit, sizing and quality of this cult-favorite Parisian brand.
Keep reading, or pin this post to read later ⇟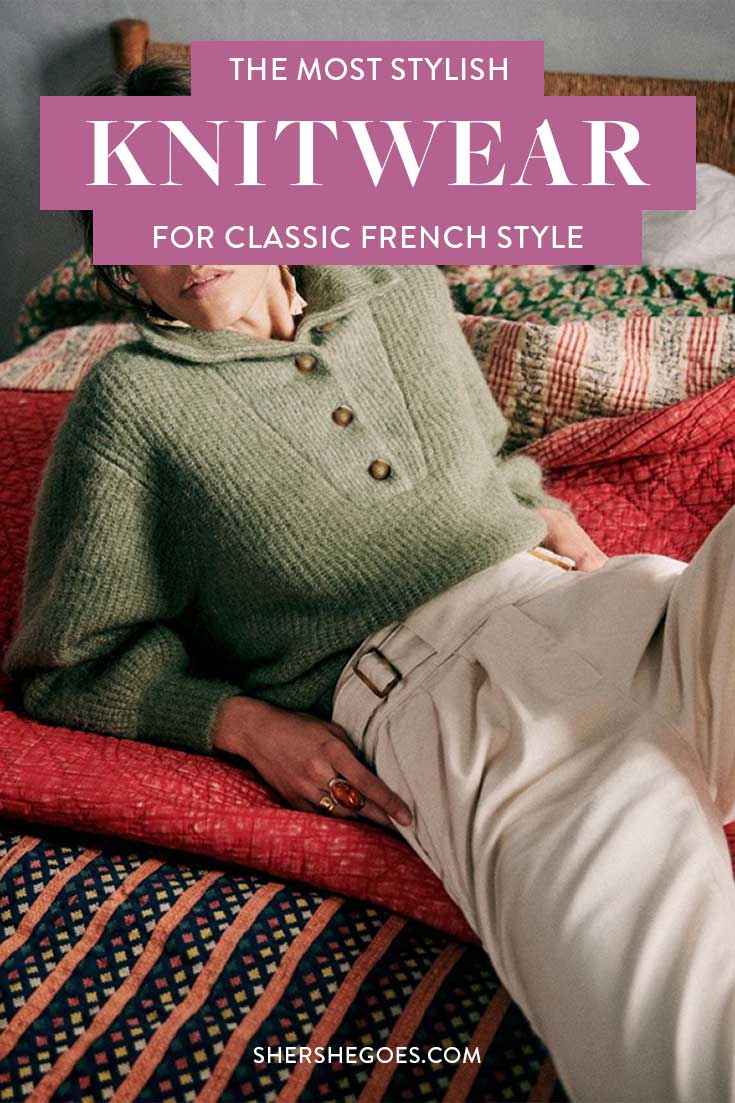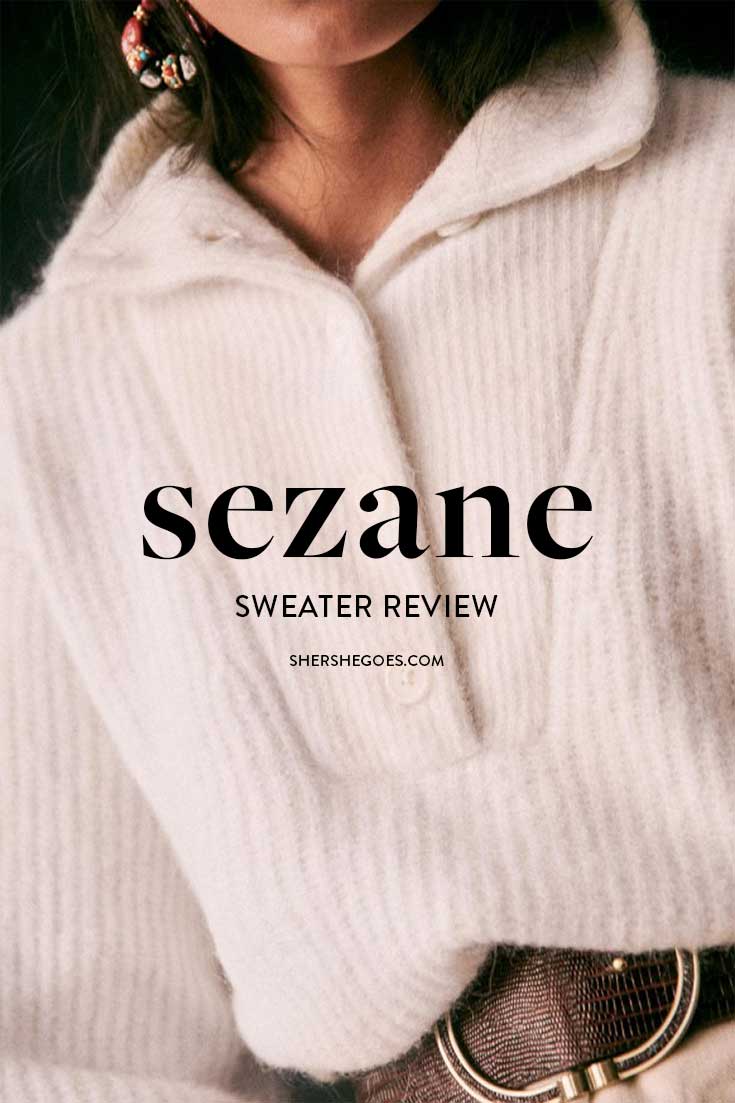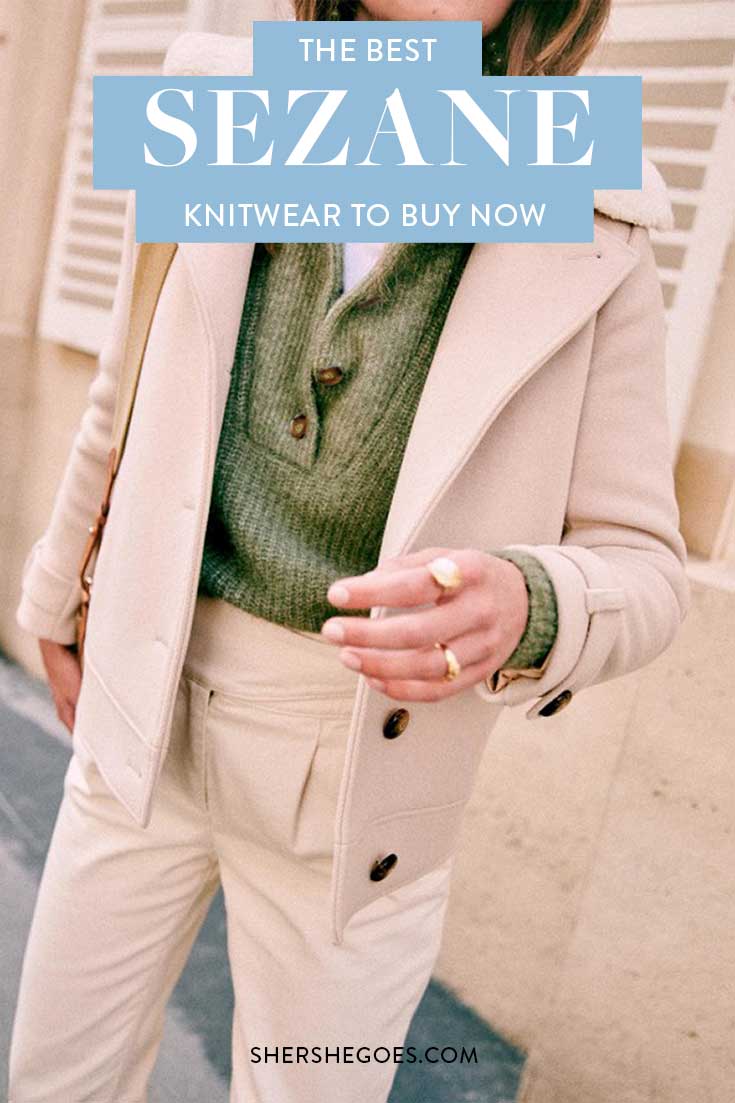 ---
---
Sezane Try On Haul – Fall Collection
Watch the video on Youtube here to see a mini review of Sezane's fall 2020 collection, or click play below!
First Time Trying SÈZANE! | FALL COLLECTION 2020 Haul + Review feat Autumn Knits + Fall Outfit Ideas
wearing black silk shirt, black straight leg jeans, gold huggie earrings and gold necklace set
---
---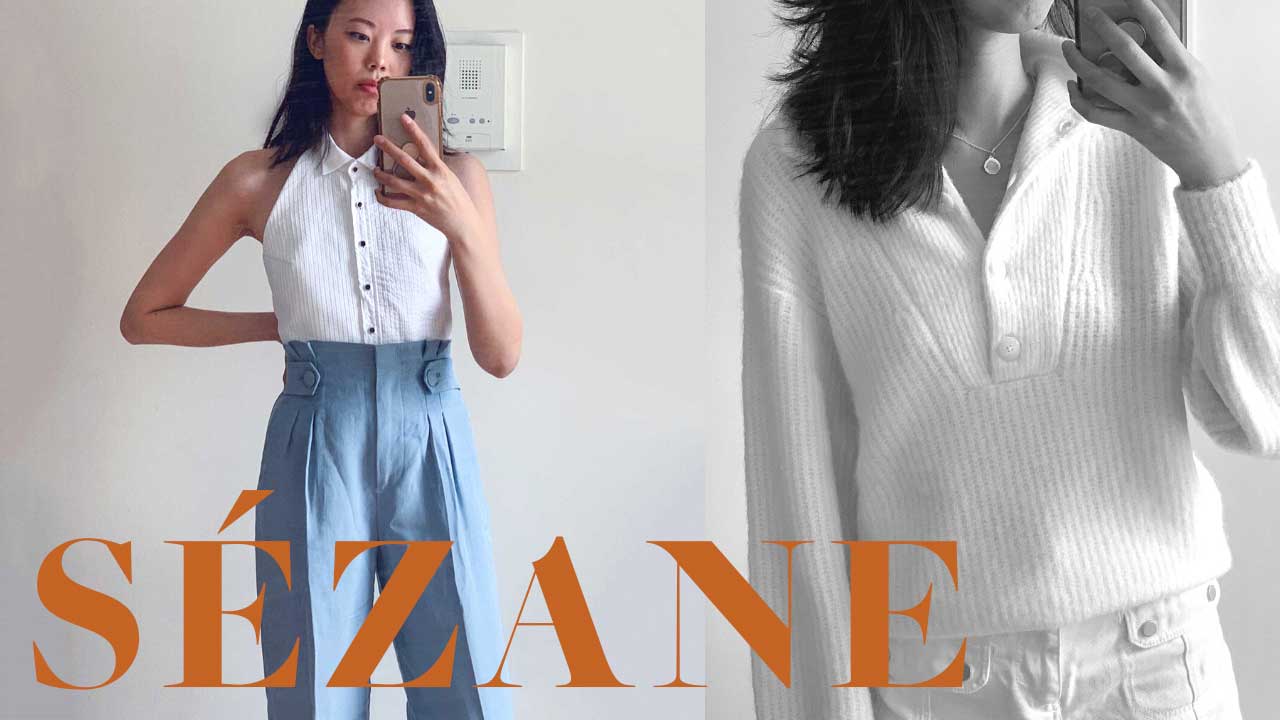 Sezane Review
Overall, I was really impressed with Sezane!
The order did take a while to ship (1-2 weeks), but when it came, everything was beautifully packaged. Sezane prints a pretty floral sticker with your name right on the box, which is a thoughtful touch, and inside all the items are nicely folded and wrapped in tissue paper.
I especially loved the perfume scent that wafted up as I opened the package. It transformed a regular shipping box into a nice gift box! It's also smart marketing ha – I looked up Sezane's perfume right after because I loved the scent.
Sezane sizing runs slightly large. I would get your normal size in the knitwear, for a relaxed slouchy fit, but size down in the pants.
Below is more info on each Sezane item I ordered, with quick thoughts on quality and sizing:
---
---
Sezane Micky White Wool Jumper
in Ecru, size xs
This super chunky white jumper is the reason I placed my order.
I jumped on it (haha). I love a good white sweater in winter because I think they just brighten up your face and look so fresh and clean in dreary grey weather.
This one has a thick funnel collar, with chunky buttons. I like that you can wear it all the way up if it's cold and windy out, or fold it down like a collar.
Length wise, it comes to just around the hips, so it's the perfect length. I'm wearing it with shorts in the video because we still have some nice fall weather, but I think it would look great with jeans and brown ankle booties, or black leggings and chunky combat boots.
Overall a really nice quality wool sweater. I especially like that it's oversized so you can layer underneath!
---
---
Sezane Perine Gilet Short Sleeve Cardigan
in Blue, size xs
I also ordered this short sleeve sweater cardigan.
I love the cable knit detail and the bright blue color, it really stands out in person. The knit pattern continues on the sleeves and back, so it's a nicely made piece.
The cardigan has a really deep v in the front so you could wear it on it's own with some necklaces, or throw it over a cami or tank top. I also liked the puff sleeves, they're not too exaggerated or clownish.
I will say – it's kind of itchy. I have pretty sensitive skin and the wool content was a little too much for me to wear on it's own.
If you love very feminine knitwear, this is a nice option!
---
---
Sezane Short Sleeve Tee
in Emerald, size xs
Next I got this green knit t-shirt. I don't really wear regular t shirts, but I love a cashmere tee or knit version!
This one is made from a soft wool and has a wide boat neck collar.
The front has tiny buttons that go all the way up, and you can wear this sweater a lot of different ways depending on how you button it.
You can even wear it backwards! I actually like it best backwards because it looks like a slouchy cool knit tee from the front.
Fit wise, this Sezane sweater is a bit on the larger, looser side, which gives it a very effortless feel despite it being a knitwear piece.
Also comes in white and hot pink.
---
---
Sezane Armando Trousers
in Light Blue, size 4 (but exchanged for a 2)
Finally, my other favorite item from the Sezane haul are these are high waisted, wide legged trousers.
I love the light blue trouser material. These have pleats and cinches at the waist, but those side buttons are just decorative.
These trousers are on the long size, so you'd probably have to get them tailored. They also come in a bunch of colors and a denim version.
I saw these last year and they seem to come in and out of stock.
Fit: I ordered them in the 4 (and am wearing that in the try-on video) but they are a little too big.
I've since returned and re-ordered in a 2, which fit much better in the waist, but still run on the looser and longer side. I'll have to tailor them, so am still debating about keeping..
---
---
Shop Best of Sezane Fall Collection 2020
---

---
---
Have you tried Sezane before? If so, what do you think they do best – knits, dresses, coats? I'm hooked and excited to see what else the French brand comes out with this fall / winter!
Read More: Everlane reviews:
Everlane Reviews
Everlane Brand Review: Hits, Misses & Favorite Pieces
Everlane Flats - These 5 Pairs are Extra Comfortable
Everlane Denim: Thoughts on 3 of the Brand's Best Selling Jeans
Everlane Cashmere: Is It Worth It? (with Outfit Photos)
How do the Everlane Leggings Perform?
Everlane Underwear Review: Bra & Bralettes
Everlane Bodysuits: Reviewing a Wardrobe Staple
Everlane Outfits
10 Work from Home Outfits, featuring Everlane
Everlane Choose What You Pay Sale - Spring Try On Haul
Everlane Try On Haul Videos
Everlane Summer Basics Try On
Follow Sher She Goes on
Youtube | Instagram | Facebook | Twitter | Pinterest | Bloglovin