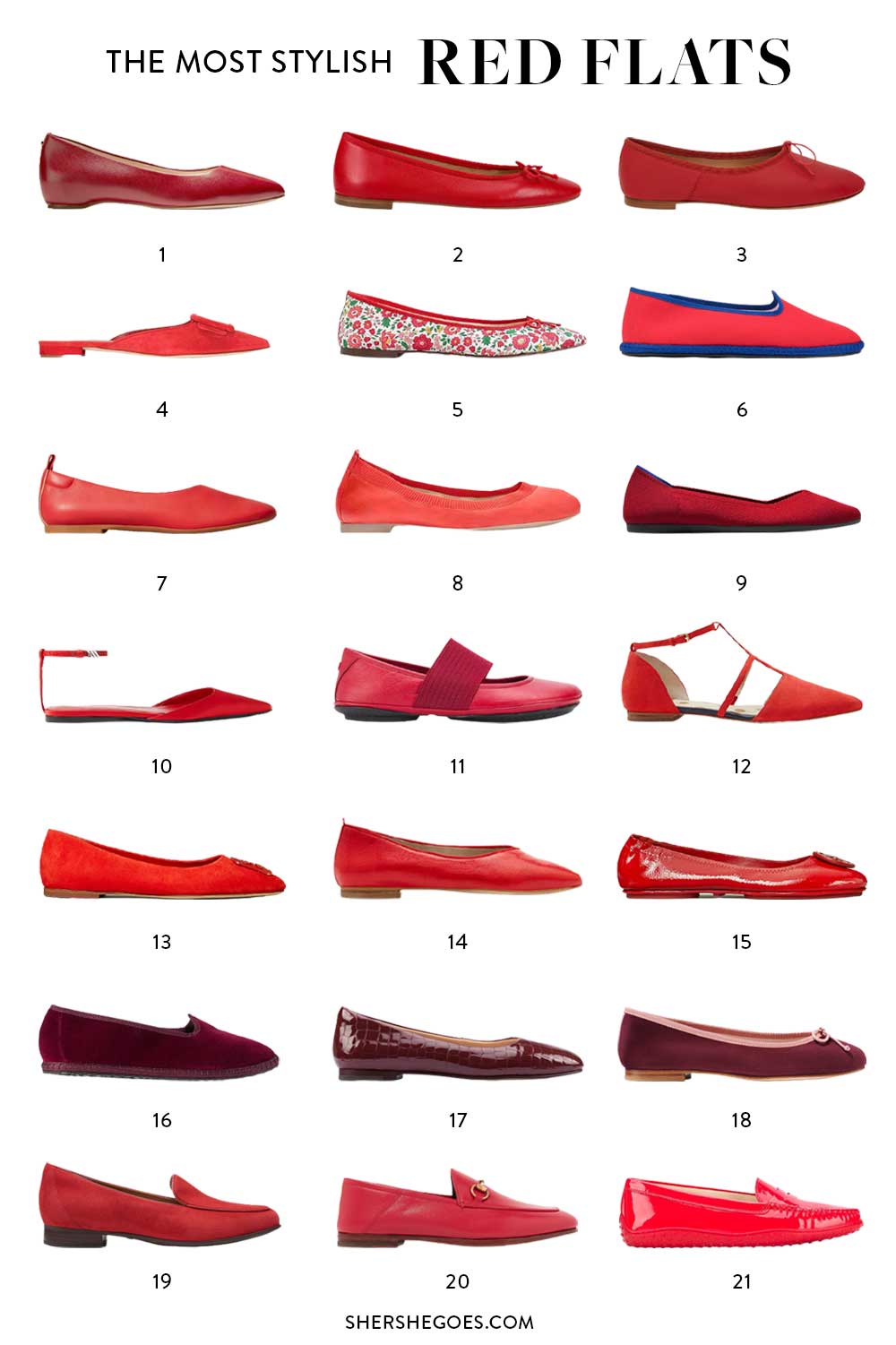 The Best Red Ballet Flats (2021)
Loyal readers of my blog will know that flats are one of my favorite shoe styles ever.
Low-maintenance, versatile, and stylish – I mean, where can you go wrong?
Now, when it comes to red ballet flats, there are a few things to consider. For one, placement with the rest of the outfit has to be um, en pointe. Some red ballet flats are super formal and sleek, which calls for pairing with a sleek, muted color outfit.
On the other hand, some red ballet flats are intentionally evocative of youth. You know, when times were better.
These types of red ballet flats command lighter, more playful outfits.
Whatever red ballet flats you gravitate to, keep reading for our 7 favorites of 2021!
ADVERTISEMENT
Keep reading, or pin this article to save it for later ⇟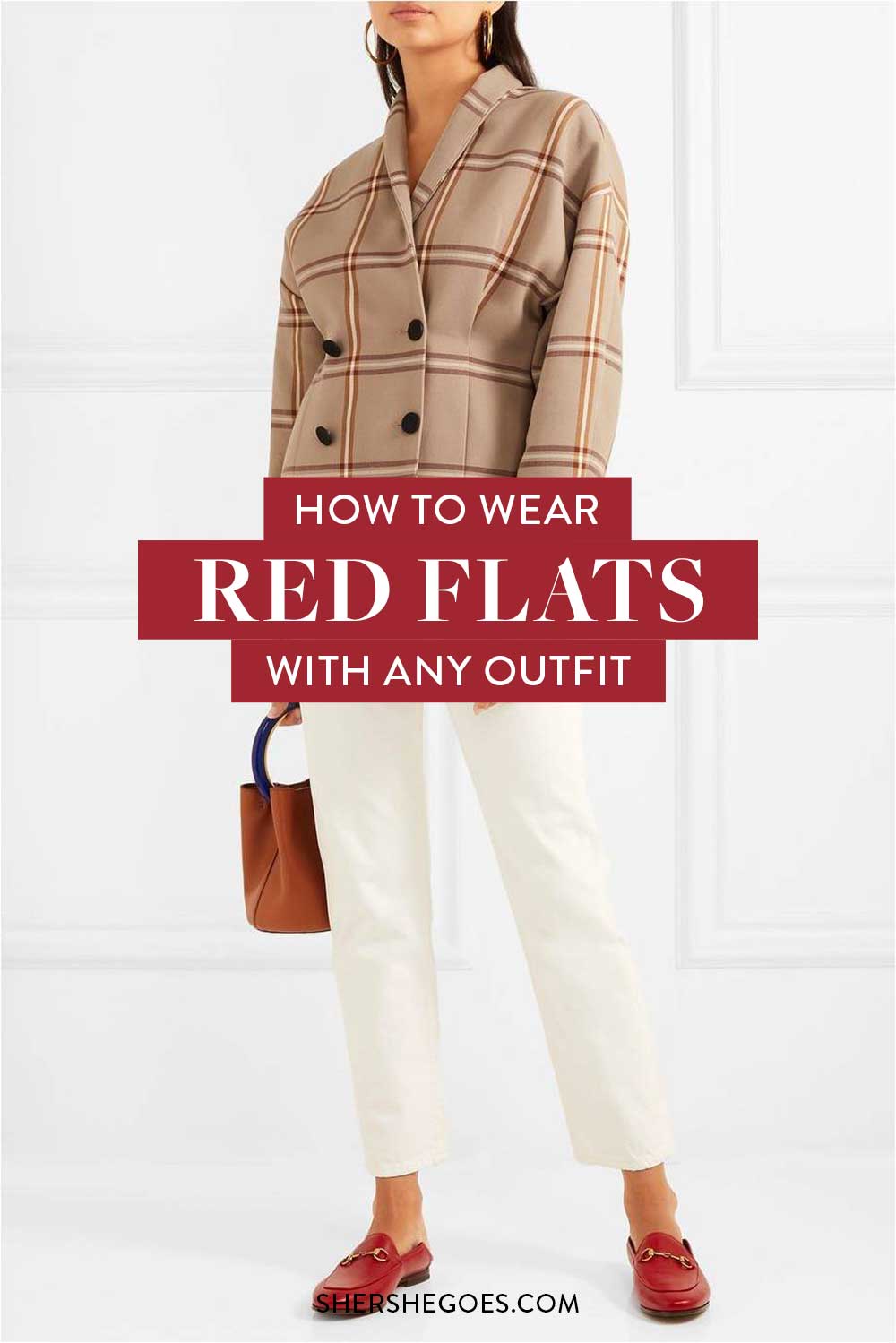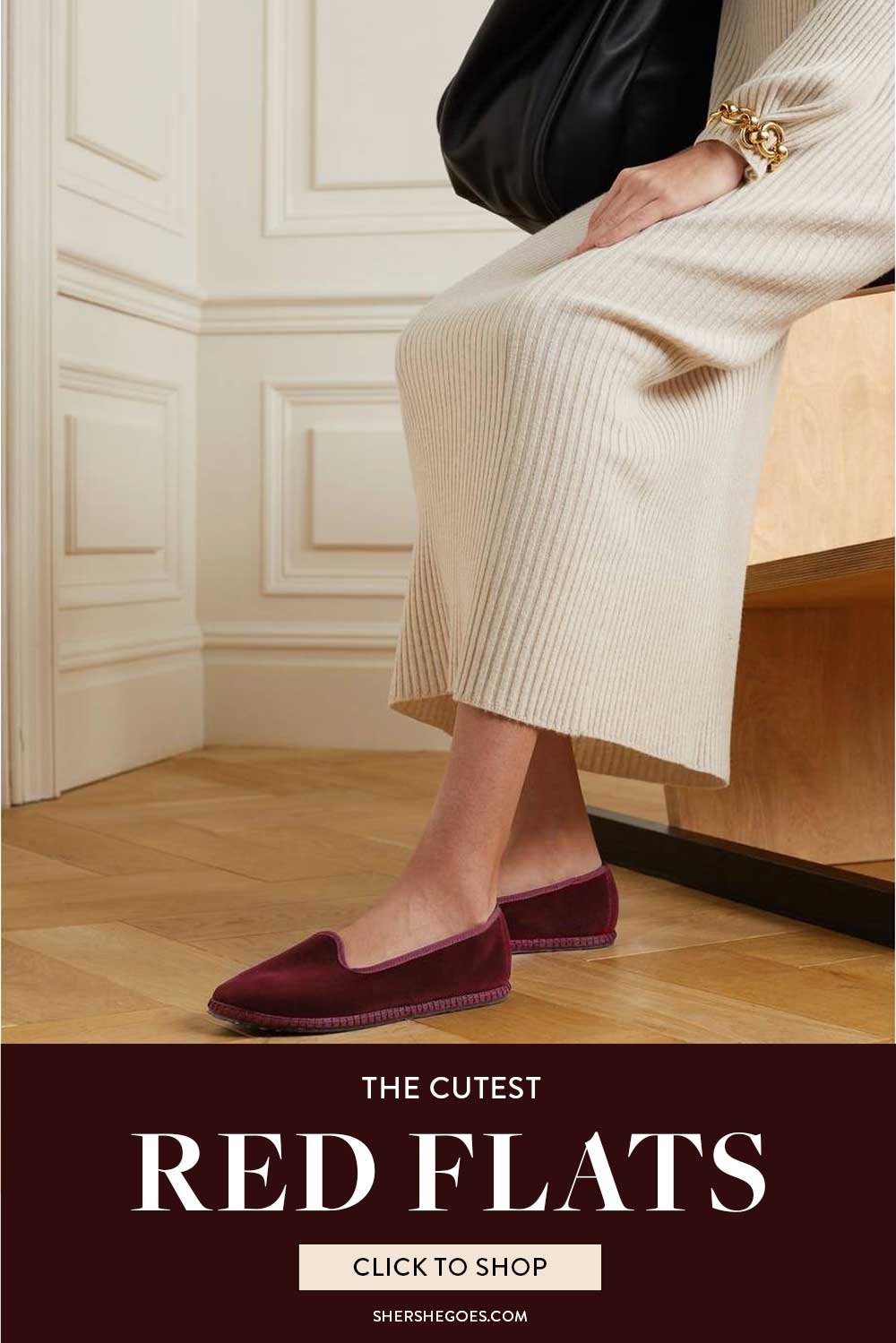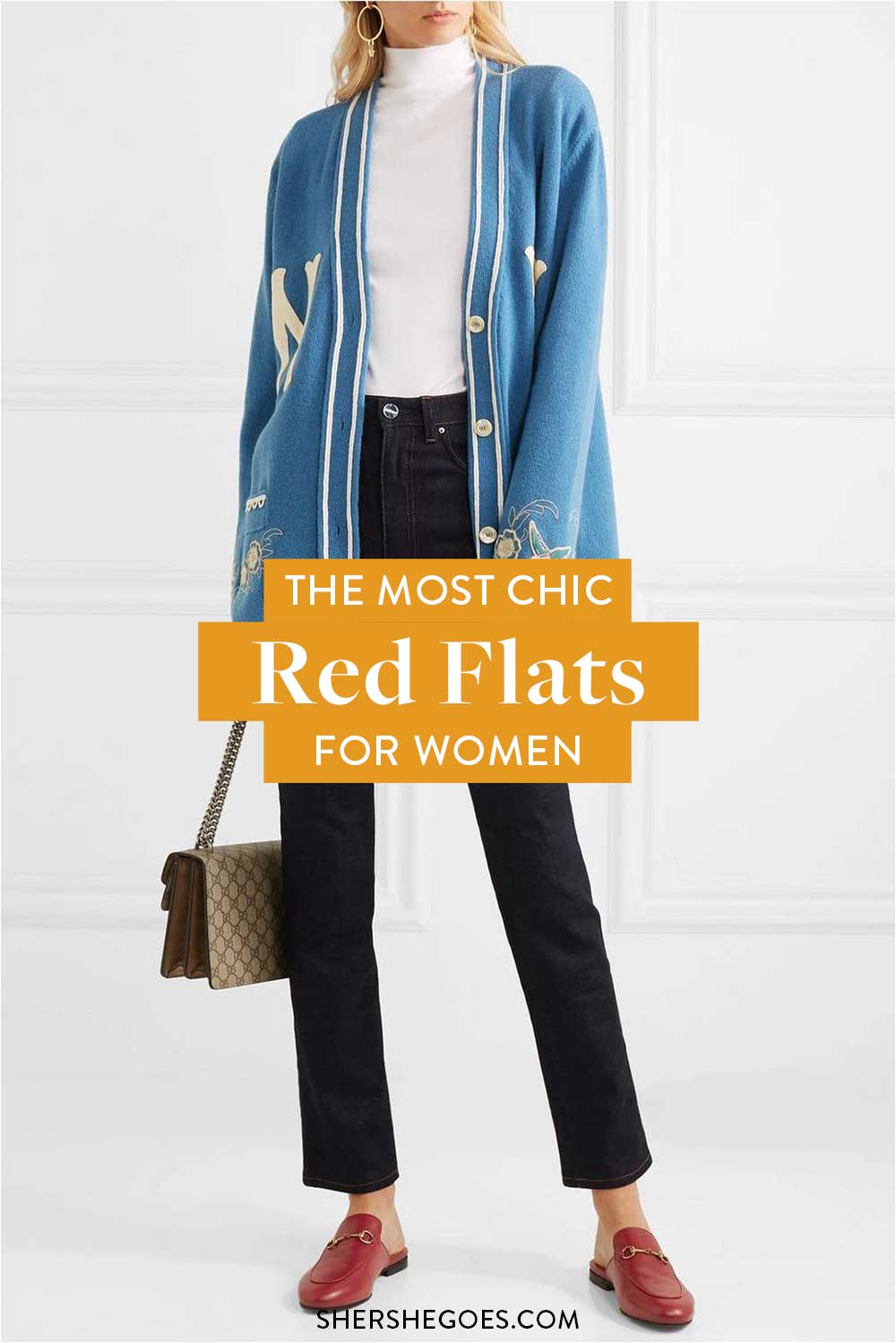 ADVERTISEMENT
---
---
The Best Women's Red Ballet Flats (2021)
Whether you're shopping for toddlers, kids, or yourself, we've got you covered! Check out our 7 favorite red ballet flats of the season!
Our Favorite Red Ballet Flats
ADVERTISEMENT
---
---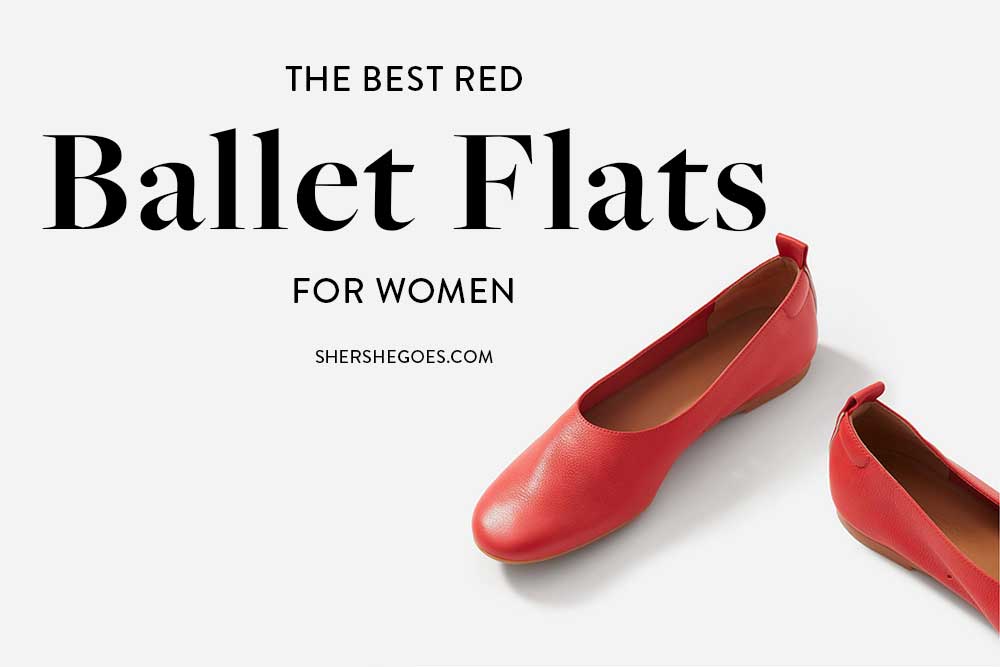 The Best Red Ballet Flats
Best Leather Red Ballet Flats: French Sole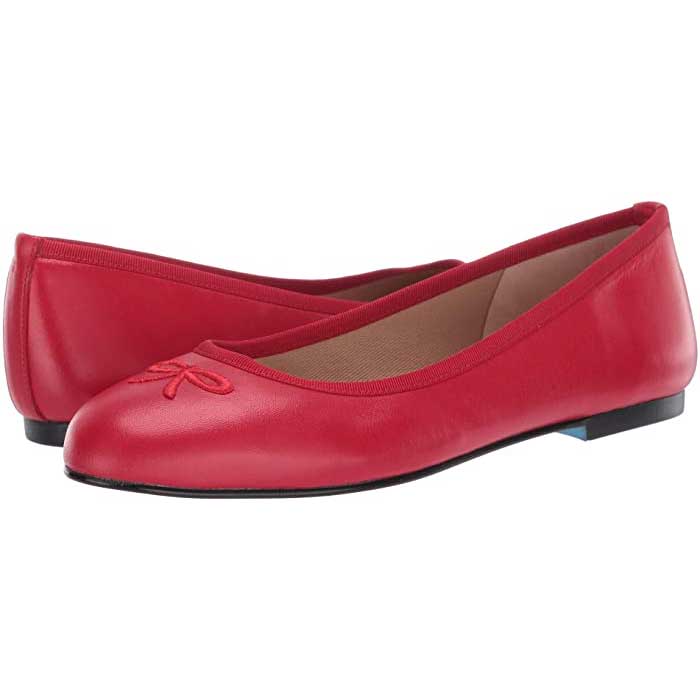 To me, leather is the best fabric for most shoes, but especially flats.
Strong and durable yet soft and smooth, these French Sole red ballet flats highlight leather's versatility and timelessness.
Oh, those embossed "faux-bows" are a cute touch, too!
ADVERTISEMENT
---
---
Best Suede Red Ballet Flats: Margaux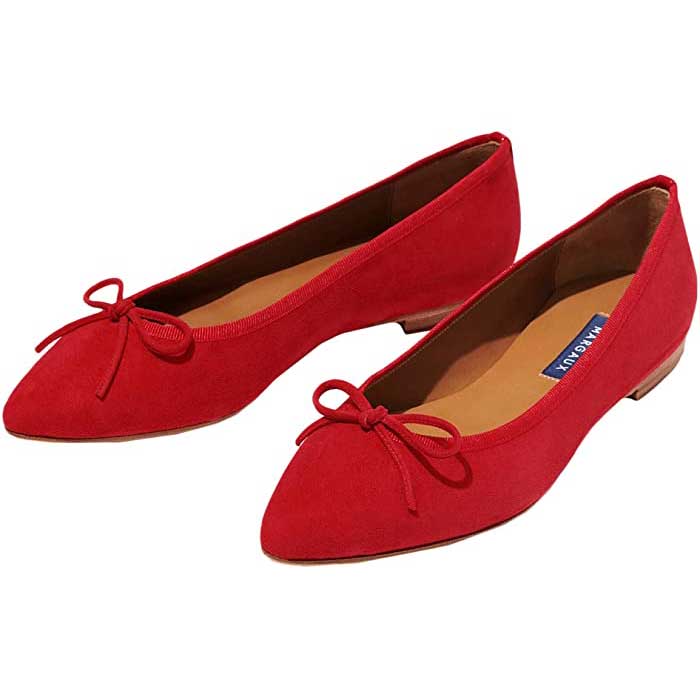 If you find leather a bit too rough, check out these suede red ballet flats from Margaux.
Made from the underside of animals, suede tends to be much softer – although a little thinner and slightly less durable – than leather!
ADVERTISEMENT
---
---
Most Comfortable Red Ballet Flats: Everlane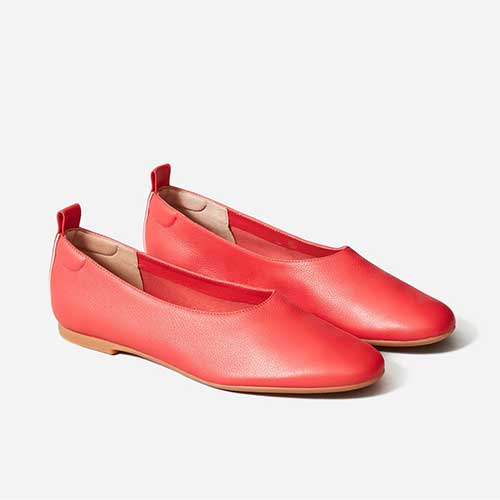 Looking for a red shoe that fits like a glove?
Then you have to give Everlane's Day Flats a go. These best selling flats are famous for a reason. Made from a super soft leather, these flats mold to your foot over time for a truly '. Plus, they have a durable rubber sole and cushioned insole!
ADVERTISEMENT
---
---
Best Red Ballet Flats with Ankle Strap: Earth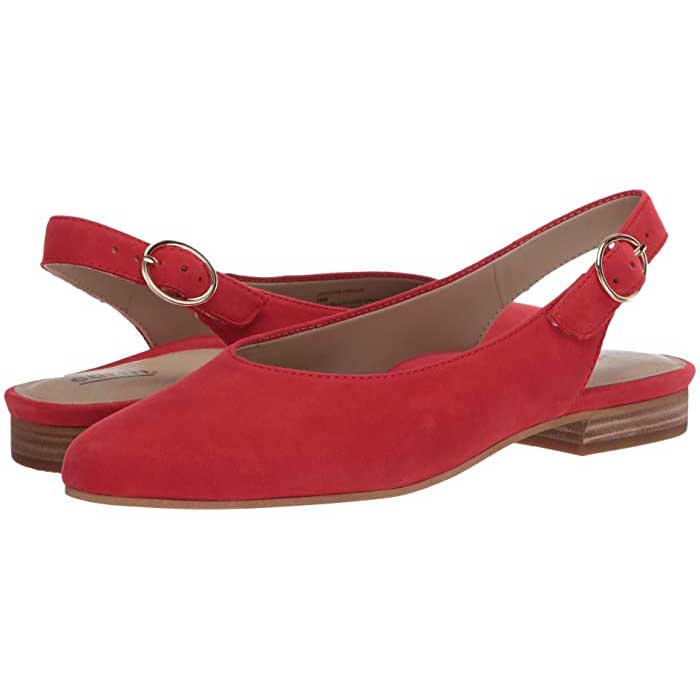 Most flats have the same, basic construction.
If you want to turn some heads by adding a backless flat with an ankle strap, these red ballet flats from Earth might just be the ones for you!
ADVERTISEMENT
---
---
Best Lace Up Red Ballet Flats: Sam Edelman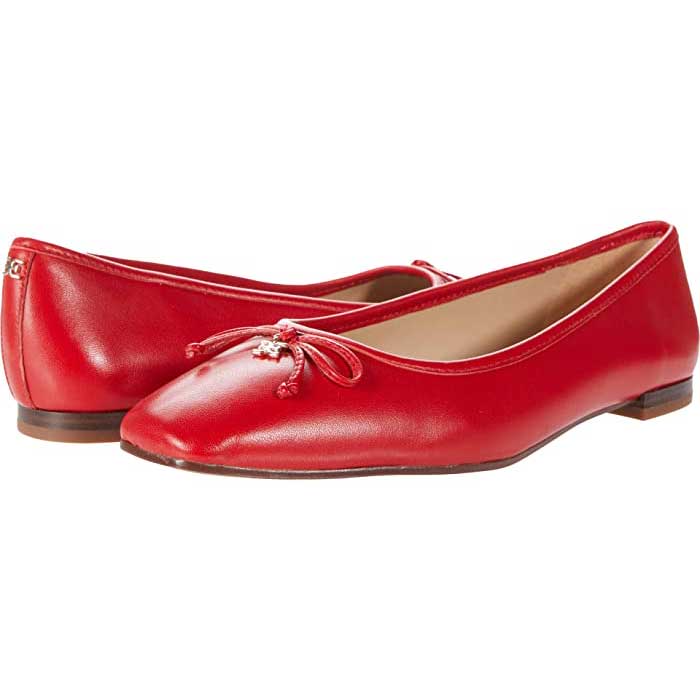 Then again, there's nothing wrong with classic looks.
As Exhibit A, I present these adorable red ballet flats from Sam Edelman.
Featuring a stacked heel, flexible elastic collar, and fixed bow, these ballet flats check off all the major boxes for me!
ADVERTISEMENT
---
---
Best Red Glitter Ballet Flats: Shoes8teen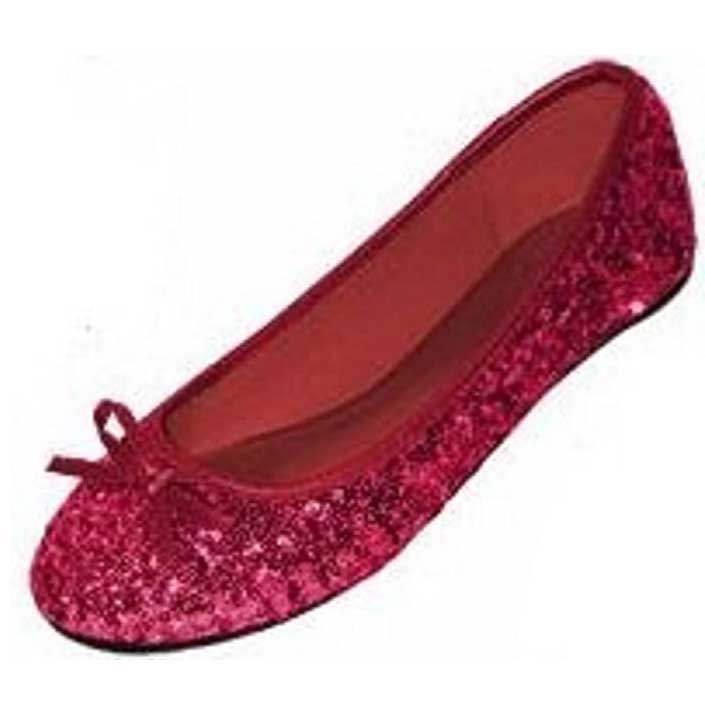 Remember when I said some red ballet flats are intentionally evocative of youth (you know, when times were better)?
Yup. These flats from Shoes8teen would be those.
Whether you have someone in your life who's got a dance or costume party coming up (or whether that's you!) these red ballet flats should do the trick nicely!
ADVERTISEMENT
---
---
Best Red Ballet Flats with Bow: Salvatore Ferragamo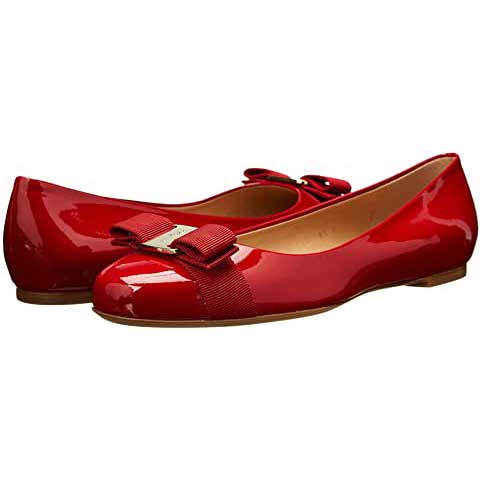 For my money (and these shoes cost a lot of it!), Salvatore Ferragamo is the gold standard of footwear.
Featuring genuine patent leather, a cute Vara bow, and plated metal hardware, these red ballet flats are regal, indeed!
ADVERTISEMENT
---
---
Best Red Ballet Flats for Toddlers: Stelle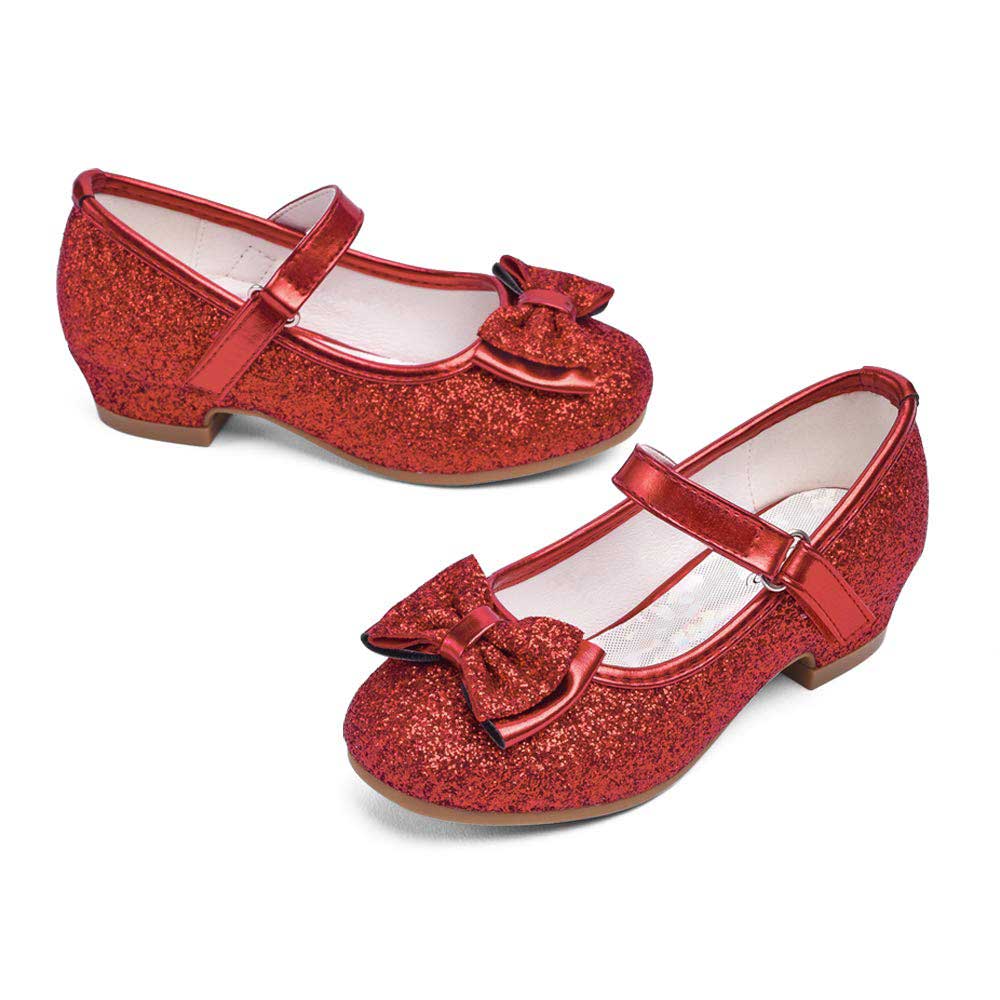 First things first.
How. Freaking. Adorable!!!
Maybe you've got a little one in your life who has her first dance recital coming up. Or maybe she wants to dress like Dorothy. Or maybe she just loves cute red ballet flats for toddlers.
Either way, these shoes from Stelle are the ones for that little princess!
ADVERTISEMENT
---
---
Shop Red Ballet Flats
---

ADVERTISEMENT
---
---
Read More in my favorite Comfy Shoe series:
Most Comfortable Shoes
The Most Comfortable Flats EVER
The Most Comfortable Sandals for Summer
The Most Comfortable Boots for Winter
The Most Comfortable Heels (you can actually walk in)
Best Sneakers
The Best White Sneakers that Go with EVERYTHING
Cute Casual Sneakers to Wear Anywhere
Best Boots
The Best Chelsea Boots to Wear All Year Round
The Best Lace Up Boots for Military Inspired Chic
The Best Over the Knee Boots that Make a Statement!
The Best Shearling Boots to Stay Cozy this Winter
The Best Black Combat Boots That Go with Everything
Cozy At Home Shoes
The Best Mules for Easy Slip on Style
The Best Loafers to Look Polished but Stay Comfy
Shoe Reviews
The Best Travel Shoes in Every Style - Sneakers, Slip Ons, Flats & Sandals
Everlane Flats - These 5 Pairs are Extra Comfortable
OluKai Shoes: Sneaker & Sandal Review
Where to Get Stuart Weitzman Boots on Sale
Designer Inspired
The Best Cap Toe Ballet Flats to Get the Chanel Look, for Less
Classic Chanel Inspired Slingbacks (Two Toned)
The Best Chanel Inspired Espadrilles to Rock All Summer
The Best Manolo Blahnik Lookalikes
The Best Over the Knee Boots that Rival Stuart Weitzman Lowlands!
Follow me @Sher She Goes on