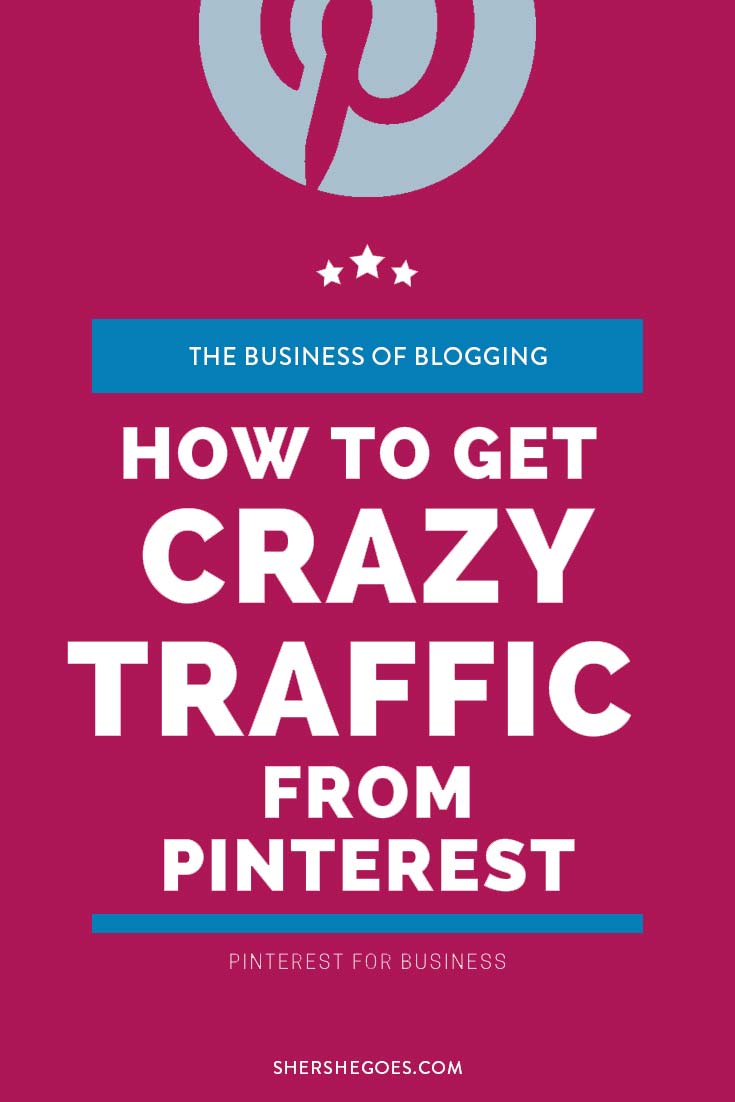 Pinterest Best Practices
Have you found your traffic from Pinterest languishing?
Do you feel like you are doing everything you can to drive Pinterest traffic, only to still get frustrated by middling results?
Well today's post in our Blogging series will help you avoid common Pinterest mistakes and get you back on the right track.
ADVERTISEMENT
Avoid These Pinterest Mistakes
Check your Pinterest best practices against the following list of 7 common Pinterest mistakes.
Avoiding these critical errors can be the only difference between an average Pinterest profile and one that drives your blog traffic to new heights!
Read more:
How to Use Pinterest for Business: a Step by Step Guide
1. Publishing Square or Horizontal Pins
We know this may be obvious to some of you, but we can't tell you how many great Pins we see on Pinterest (that clearly took hours to design) that are frustratingly not vertical!
Pinterest rarely offers publishing tips itself, but one thing the platform has consistently touted for several years now is that it gives distribution priority to Pins that are vertical.
Pinterest even goes so far as to specify its optimal file size, which is 1000 x 1500 pixels.
While this exact file size isn't always achievable, it truly doesn't take that much additional effort in Photoshop to ensure all your Pins align with the recommended 2:3 aspect ratio.
And when Pinterest explicitly states it gives distribution preference to such Pins, you really have no choice but to not be a square!
ADVERTISEMENT
---
---
2. Recycling the Same Pinterest Design Hacks
We get it. Pinterest is a tedious and mind-numbing process.
However, getting lazy with your Pin design is one of the quickest ways for the algorithm to ding you as a lower-quality publisher.
Harsh, we know. But true.
The Pinterest algorithm should not be underestimated. If you use the same fonts, same positioning, and same general aesthetic approach Pin after Pin, the algorithm has been proven to both notice and detract for this.
Our tip?
Scroll through Pinterest as any user would and save Pins with unique and eye-catching designs. Try and replicate them during your next round of Pin creation for a fresh approach to your own Pinterest aesthetic!
ADVERTISEMENT
---
---
3. Missing Opportunities to Use Keywords
The moment when we realized we were making this mistake is probably when our Pinterest growth truly turned the corner into the traffic machine it is today!
Whenever Pinterest gives you an opportunity to supplement your Pin with text, you are doing yourself a huge disservice by not filling those fields with as many keywords and long-tail keywords as possible.
We know that focusing on creating visually stunning Pins can be time-consuming enough. Trust us, we get it.
With that said, ensuring you always fill out every relevant field – particularly titles and descriptions for both boards and Pins – can make sure the Pinterest algorithm has as much possible information to put your Pin in front of the widest possible audience!
Pro tip? Keep your titles short and punchy, but use the maximum character limit in your descriptions to give both the algorithm and your audience the best possible insight into your Pin's content!
ADVERTISEMENT
---
---
4. Pinning Content That's Not "Fresh"
Ah, the age-old controversial Pinterest question.
What, exactly, is "fresh" content?
A dangerously common theory out there is that "fresh" content is any Pin that is even just slightly different from a previously published Pin.
In other words, if you kept the same base image and either changed the font coloring or text description slightly, your new Pin would be considered "fresh".
This is WRONG!
A "fresh" Pin is one that has a demonstrably new and unique image. The Pin URL and description can actually remain the same, but it's the image itself that needs to be significantly altered or, ideally, completely different.
The downside of this definition is obviously the extra legwork required to create content considered "fresh".
However, if you have been wasting your time tweaking descriptions, font colors, or Photoshop layering, at least you know now that you're better off spending that time sourcing new images to drive traffic to the same content topic!
ADVERTISEMENT
---
---
5. Constantly Re-Pinning the Same Exact Pins
This mistake dovetails with the one we just mentioned on ensuring all content you Pin is "fresh".
Unfortunately this mistake is also all too common and has been dangerously propagated as a fool-proof Pinterest strategy.
In no uncertain terms, you SHOULD NOT be re-Pinning the same Pins constantly or even hardly at all.
That's not to say there are never situations where it's reasonable to re-Pin old content.
Say you published a Pinterest board on the "best women's scarves" and some months later you publish a more general "best women's fall fashion board". It makes total sense to re-publish some or all of your scarves Pins to the women's fall fashion board.
Absent a similarly defensible reason to re-Pin your existing Pins, however, your profile is almost always best-served by creating new and fresh Pins to drive traffic!
Read more:
Want to grow Your Blog? Follow the Latest Pinterest Strategy for 2020
ADVERTISEMENT
---
---
6. Participating in Those Facebook "Reciprocation" Threads
Raise your hand if you've ever participated in those Pinterest "reciprocation" threads on Facebook.
Well, you can't see us, but we're raising our hands high! We used to participate in these threads all the time and only now do we realize how unsurprising it should have been that they didn't do our profile any favors.
First – and some people might not like this being put so bluntly – those Facebook reciprocation groups are simply manufacturing inorganic reach and engagement.
The people Pinning your content are not Pinning it because they want to but because they have to per the group's rules. This form of engagement is always going to be less valuable to your profile than true, organic engagement.
Second, the Pinterest algorithm should not be underestimated in its ability to detect "spammy" or automated account activity. If you are re-Pinning other people's Pins daily that focus on topics from mommy-blogging to DIY woodcutting, the Pinterest algorithm is probably going to detect that something's up, you know?
The easiest reason to justify ditching these Facebook groups – aside from them not helping you reach an engaged audience or the algorithm's good graces – is how painfully time-consuming they are.
Use the extra free time to create that many more stunning Pins, instead!
ADVERTISEMENT
---
---
7. Ignoring Insights from Pinterest Analytics
For how much rich data is freely available with Pinterest Analytics, we're stunned at how many publishers ignore what's right in front of them.
The Analytics Overview tab offers granular data into your overall engagements and impressions. More importantly, it shows your Top 30 boards and Top 50 Pins measured by any of the main Pinterest key performance indicators (impressions, saves, clicks, etc.).
Analyzing this tab can be a great way to better understand the types of Pins (whether in terms of content or design) that are performing best.
Audience Insights provides impressive visibility into the interests and demographics of your existing audience, while the brand new Trends tab shows the content topics that are most popular on Pinterest.
Again, these insights are completely free, and we spend at least 10-15 minutes per day passively scrolling through our analytics.
Understanding your current performance, getting to know your audience better, and seeing the current hot topics on Pinterest are all fantastic ways to refine your future publishing strategy!
Read more:
How to Use Pinterest Analytics to Refine Your Reach
ADVERTISEMENT
---
---
Learn More!
Like what you've read so far about how to use Pinterest for business?
Want to learn more tips that can help you develop a comprehensive strategy?
If you answered "Yes" to either of these 2 questions, you're in luck!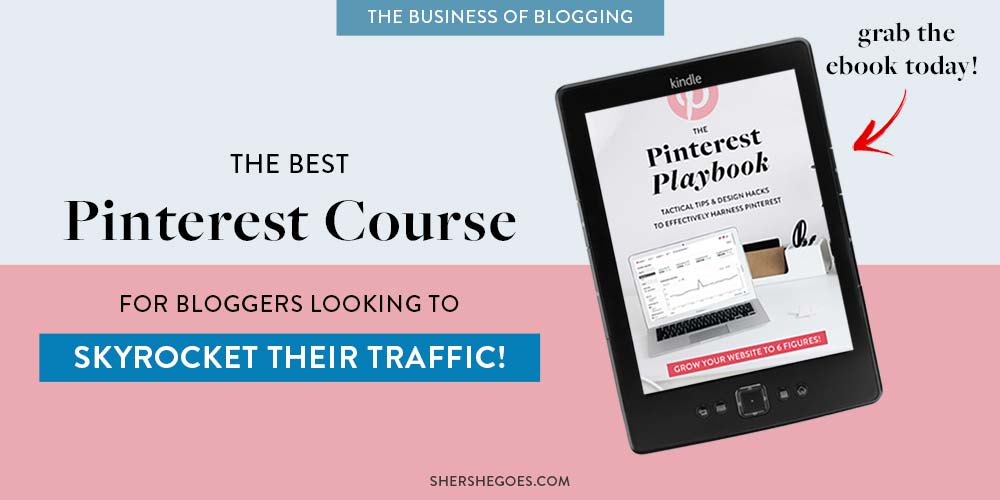 The Pinterest Playbook
Ever wondered why some bloggers get thousands of traffic from Pinterest in a day, while most struggle to get that in a month?
What strategies enable some Pinterest accounts to take off? Is it their niche? Or is it because they're a pro photographer or expert graphic designer?
Nope.
Pinterest is a straight forward marketing platform that doesn't rely on followers.
Successfully leveraging the platform can grow your website traffic, cultivate your target audience and lead to engagement, email sign ups and sales.. in a simple, repeatable formula that won't burn you out.
We recently published The Pinterest Playbook, the complete story on how we drove our Pinterest reach from nothing to nearly 5+ million views.
The ebook breaks down our complete Pinterest strategy and all the advanced strategies we use to re-purpose existing blog content into highly clickable pins. As a result of our methods, we grew our website from a hobby blog with a handful of visits a month to over 7 million visitors a year!
Master your marketing with The Pinterest Playbook today.
ADVERTISEMENT
---
---
Read More in my blogging series:
Blogging 101
10 Clauses You Must Include in Any Freelance Agreement
Grab My Blogger Contract Template
How to File Taxes as a Blogger or Small Business Owner
How to Use Pinterest for Business
The Complete Pinterest Playbook to Growing a 6 Figure Blog
How to Use Pinterest for Business: a Step by Step Guide
Want to grow Your Blog? Here's the Latest 2020 Pinterest Strategy
Avoid these 7 Pinterest Mistakes: Follow these Best Practices Instead!
Understanding Pinterest Analytics: A Deep Dive to Improving Your Reach
Conference Recaps & Course Reviews
Is Masterclass Worth It? A Review
5 Takeaways from InfluenceHer Collective's Her Conference
What to Wear to a Business Conference
Follow me @Sher She Goes on