Life in NYC During Quarantine
Happy Monday!
Week two of quarantine is done and dusted… and, per Sunday evening's press conference, it looks like we're in for 'social distancing' until the end of April.
Personally, I think things will be rough until summer but for now, I'm grateful for the spring weather we've been having (even if we're cooped up indoors) and the time to dedicate to all those 'things I want to do but never have the time for' projects .
ADVERTISEMENT
They say when people are stressed, they react in either one of two ways: stress eating everything in sight, or not eating at all.
Maybe quarantine is doing the same thing to us – maximum productivity! or ultimate lazy indulgencing. I mean, what else is there to do.. go crazy?
I've tried to focus on the former.
The way I look at it – virtually the entire world is shut down. Uncertainty makes me anxious and stressed, but there is some comfort that nearly everyone, in every country, is feeling this and we're all in this funk together.
ADVERTISEMENT
---
---
There's not much actual work coming in right now – in fact it's dropped to virtually zero. And obviously fixed expenses + bare minimum revenue is a scary situation to be in.
But I've somehow made a career out of a hobby so I'm viewing the down period as a chance to continue trying the things that *spark joy* and maybe eventually, there will be a future job or business out of that.
I do firmly believe that everything happens for a reason and everything works out in the end. And saving for a rainy day!!
And in the grand scheme of things, I feel very lucky to have my own space to live and work in, and few distractions (I cannot imagine having kids right now lol).
ADVERTISEMENT
---
---
At Home Quarantine Bucket List
So I put together my own Quarantine Bucket List filled with all the random side projects and things that I always wanted to do, but never had the time for.
Here's whats on it so far: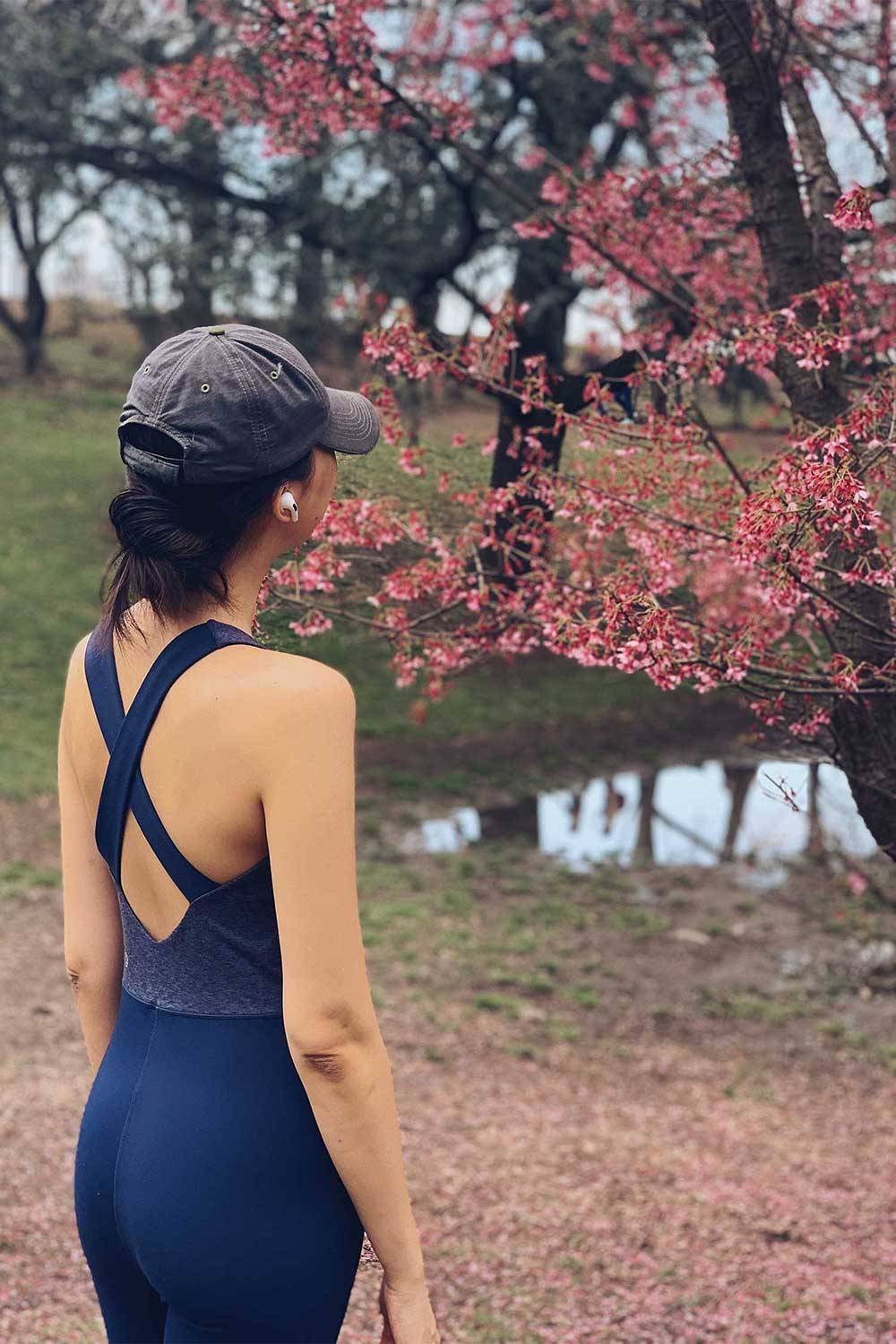 Working Out
I'm one week into Megan Roup's The Sculpt Society and loving it so far.
It's easy to do at home, requires minimal equipment and really burns the butt, thighs, abs and arms – well, the whole body I guess! I've recommended it to so many friends so far and I believe the 14 day free trial is still going on.
Check out Megan's Instagram account to get a feel for the style of classes. She goes live twice a day, pretty much every day so you can even do a 15 to 20 minute workout for free!
And I also wrote a post on 5 other free At Home Workouts to try.
ADVERTISEMENT
---
---
Cooking
In general, I cook 90% of my meals but they've usually been pretty simple – lots of pasta bolognese, stews and veggie stir frys.
I've saved a ton of recipes from all different cuisines and have been cooking up a storm!
My goal is to elevate my cooking skills and especially my plating haha. I'd also like to make more (tasty) vegetarian meals. So far I've made:
ADVERTISEMENT
---
---
Use Up My Pantry
If you know me in real life, you know I have a low key obsession with homesteading, gardening and chicken coops. While I'm not quite there yet (maybe when I leave the city), I'm hoping to start small.
We have some random things in our pantry that have never been used like a Kimchi Making Kit and a Beef Jerky Making Kit that I pulled out and plopped on the counter as a reminder to actually. make. them.!
If those goes well, I'd love to try making kombucha!
I also finally got my Aerogarden back and the poor thing has been neglected. I have to resuscitate the herbs and try planting some new herbs! Maybe even try planting greens…
ADVERTISEMENT
---
---
Mixology
I bought a Masterclass subscription at the end of 2019 and have been working my way through all the different classes.
They just released a Cocktail & Mixology class which has been really fun to watch and experiment with. This goal is chugging along just fine… my liquor shelf is already out of wine, white rum and gin lol.
It's surprisingly easy to make great drinks at home! I do recommend a couple basic tools – this copper barware set is the one I use and these giant ice cubes elevate any drink (even your everyday morning iced coffee).
ADVERTISEMENT
---
---
Spring Clean + Organization
I've always been a teeny bit of a hoarder and it's just not cutting it anymore in a small apartment. Usually I purge a bit every couple of months, but I think it's time to step it up a notch and actually switch out my wardrobe seasonally.
So far I've Marie Kondo'd my dresser but the closets are a mess. I want to try putting away half my wardrobe (maybe in some spare suitcases) to see if I can find undiscovered square footage. I just have to figure out how to clean wool sweaters and jackets en mass…
ADVERTISEMENT
---
---
Baking
I've always been a terrible baker. I rarely follow a recipe by its directions so uh.. baking is tough.
But I went out to buy sugar and flour (and waited an hour in line just to get into the grocery store) so I'm determined to give it a shot.
I'm going to keep it simple and try basic Baking 101 recipes:
ADVERTISEMENT
---
---
Knitting & Crochet
I learned how to knit in high school but naturally, remember none of it. Does anyone have a beginner book / course / tutorial to re-learn?
I'd love to learn how to crochet and make a cute blanket or lama. This is likely a big project for month 2 or 3 of quarantine though, lol.
OMG I just looked and there's a new crochet video how to to make fat cats. haha!
ADVERTISEMENT
---
---
Have you made a Quarantine Bucket List? What's on it?
Read More
recaps from my life in
New York City
:
NYC Quarantine
Week 2: My At Home Bucket List
Week 3: It's Cherry Blossom Season
Cozy Fashion
The Best Affordable Loungewear Sets
One Piece Jumpsuits & Rompers to Work from Home In
Matching Pajama Sets that Still Look Stylish
Comfy & Cute Bralettes
Fun Tie Dye Lounge Wear Sets
Follow me @Sher She Goes on