A huge thank you to Lord & Taylor for sponsoring this post!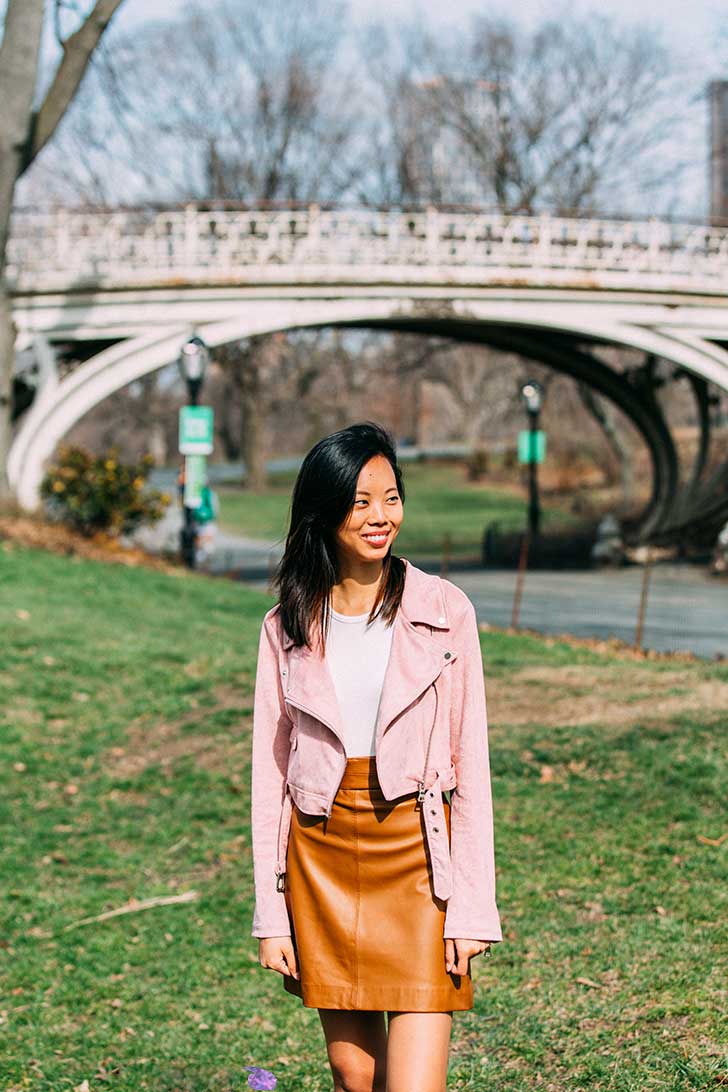 ---
Highline Suede Moto Jacket / French Connection Leather Skirt / Marc Fisher Platform Sandals
---
Lord & Taylor Friends and Family Sale
Key Dates, Promo Codes and My Picks!
I love April because it means… Friends and Family sale time! I wanted to share with you guys that the 2017 Lord & Taylor friends and family sale is currently on. It's 30% off almost everything and in particular I love their shoe department!
I'm wearing these super comfortable platform sandals from Marc Fisher. I wore them throughout Israel and even on one day when we did a crazy full day tour from 9am to 11pm! Despite the massive platform height, they are very easy to walk in and I didn't have a single blister or irritation. Love them!
The suede moto jacket is new from Highline Collective and I highly recommend it. With the sale, it comes out to under $70 and the quality is a great value for the price. It's incredibly soft, made from real suede, and I love a good dusty pink.
I also picked up two items from French Connection, this tuxedo white button down shirt (because you can always wear a white shirt) and this buttery soft leather skirt. The skirt is high waisted and I would maybe size up if you prefer a looser fit. I should have, the skirt comes up quite high on my already short torso. I love the side buckle and the camel color and the length is long enough to wear to work as well.
Finally I picked up these gorgeous glittery flats with a cute ribbon tie. They were a little too girly for this look but I'll have a proper photo up soon! In the meantime, it's on sale for under $70.
Lord & Taylor Friends and Family 2017 Key Dates
** My readers get an additional $20 OFF any purchase of $200 or more. Shop the sale here!
*** There's always free shipping for orders over $99 and beauty orders over $49.