wearing striped alpaca sweater, vintage Coach (similar here), black leggings & suede booties
NYC Monthly Recap: October
Oops, it's almost mid November!
I'm a little late writing this, but the start to November was such a week I couldn't really focus.
October was a good month. It feels like the first year in a while that NYC has had a real "fall" season so I spent a lot of it outdoors.
We went upstate to Hudson Valley, tried clay pigeon shooting, visited a couple museums, etc.
ADVERTISEMENT
Hudson Valley
If you're in the tri-state area, I really recommend visiting Hudson. It's such a cute small town, and has some great restaurants and antique stores.
I wrote a travel guide here, and have a couple more in the works on some other fun places to visit in Dutchess and Columbia counties.
ADVERTISEMENT
---
---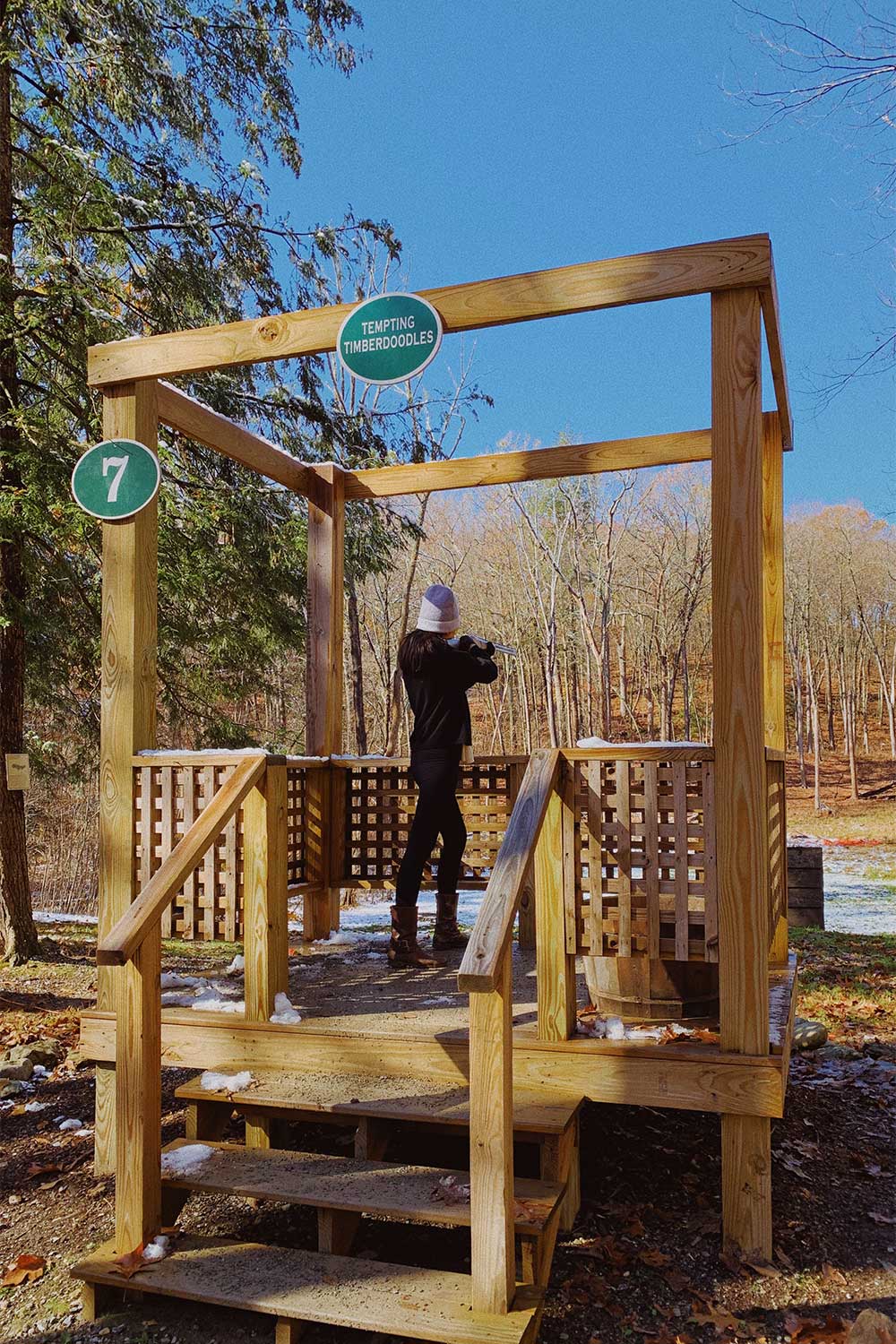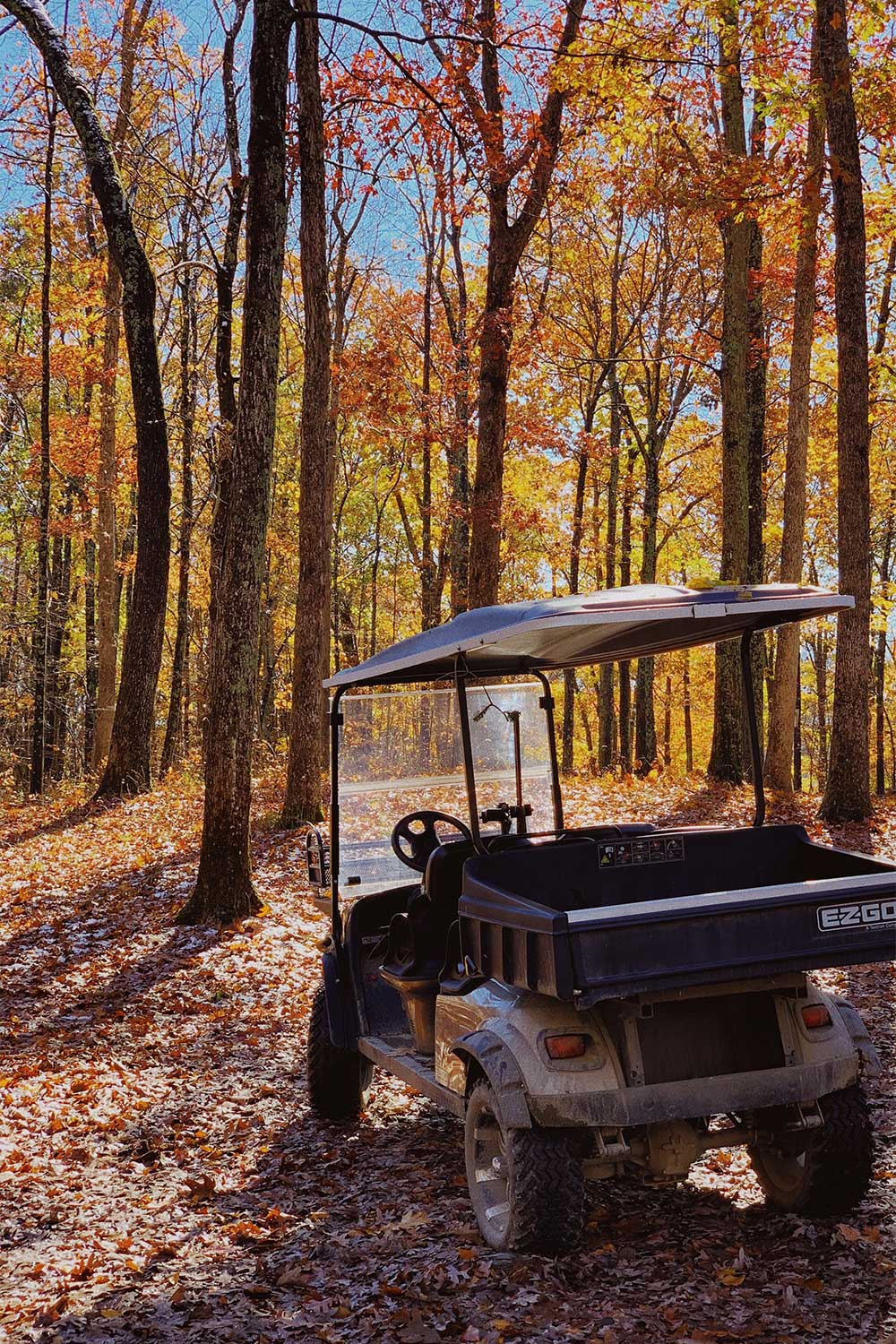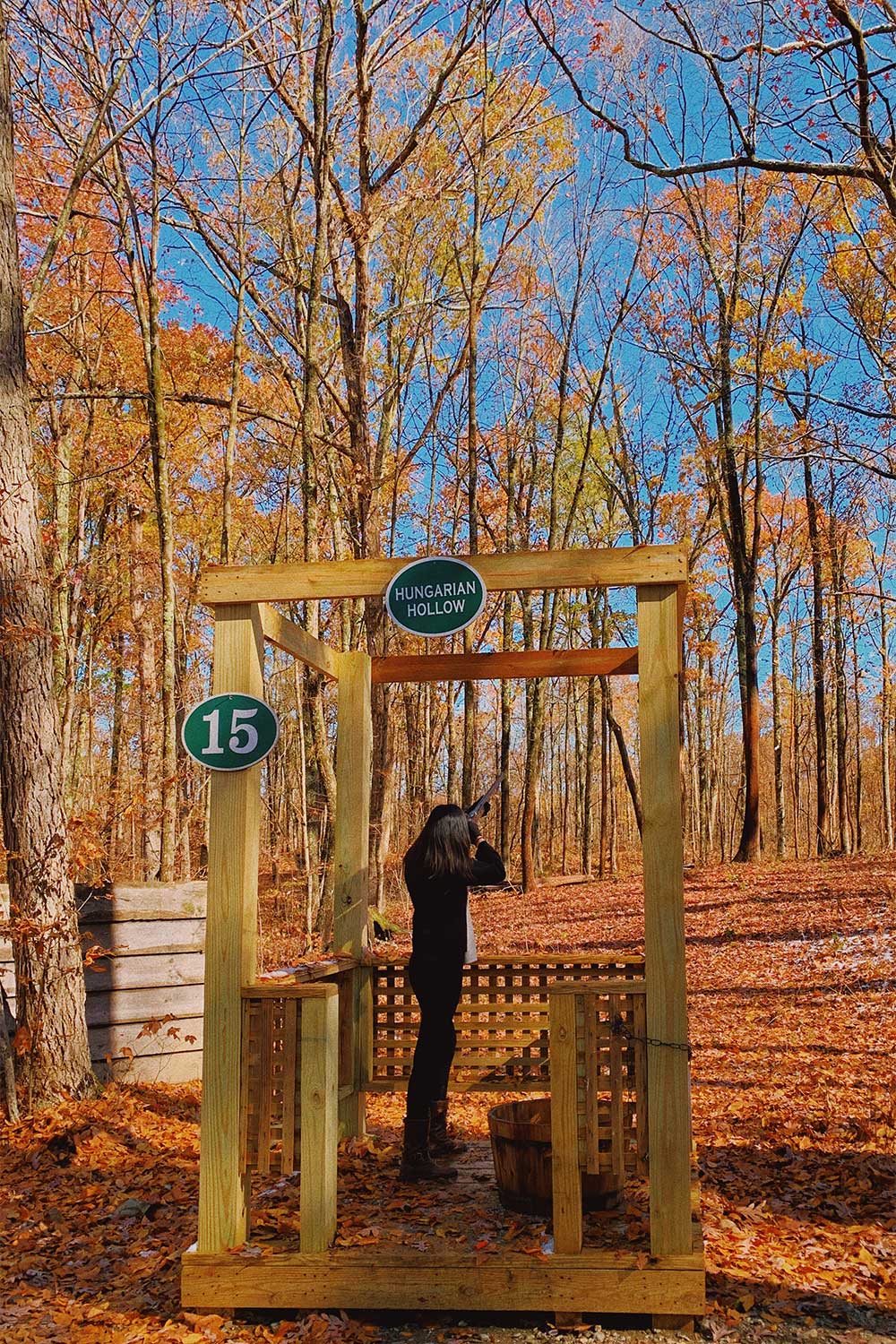 Clay Pigeon Shooting at Orvis Sandanona
I didn't realize Hudson Valley had so much variety in things to do until this year. On a different trip upstate, we tried clay pigeon shooting! I have a highlight from Instagram Stories on it here, but essentially it's aiming to hit a clay disc with a shotgun.
I've never done anything like it before and it was surprisingly fun. We did get a lot of stares though – to say we stood out from the usual crowd would be an understatement, ha.
The place we went to was in upstate New York and since it was much colder up there, the leaves had completely changed!
ADVERTISEMENT
---
---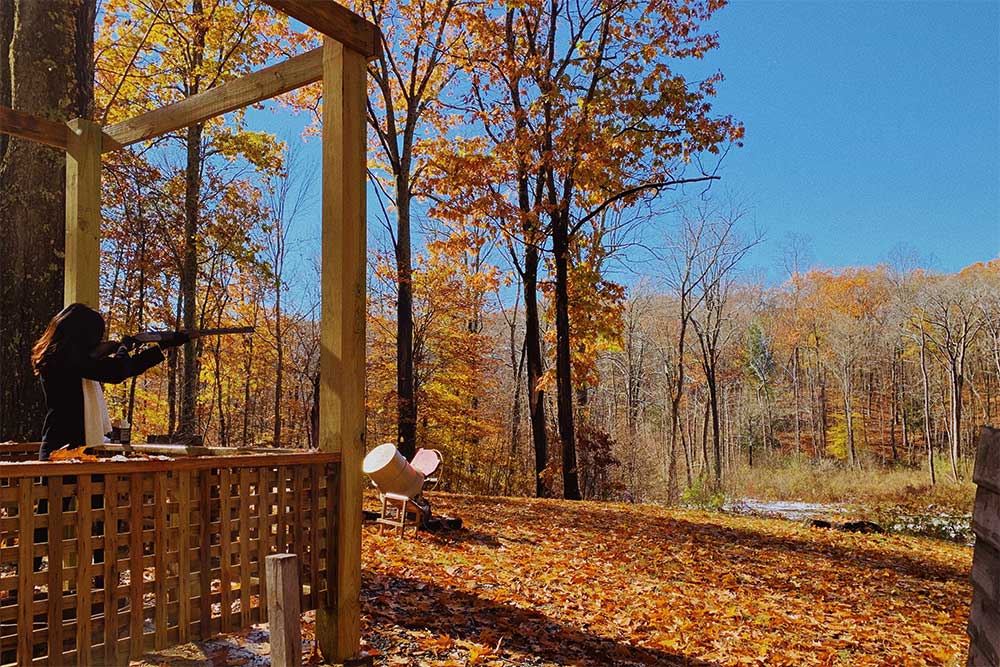 You spend the entire day outdoors and it was beautiful being in the woods, with the snow falling and so many tri color trees.
For clay pigeon shooting, you have the option to shoot rounds or take lessons. We opted for the first option, and it feels a bit like an outdoor nature park adventure. You move from station to station (10 in total) and it took us a couple hours to finish.
Each station has a different type of clay pigeon (in terms of speed, angle, terrain) and it's harder than it looks! My arms were exhausted after the first station so it was a looong day.
I definitely need to start working out again. And then I'd totally go back for a lesson!
ADVERTISEMENT
---
---
Beauty Favorites
I didn't get around to reading much, but I have some great tv + beauty recommendations!
Sabon Shower Oil
The one beauty product I love the most is luxurious soap.
It's such a simple thing and you literally wash it down the drain, so shower gels, hand soaps and the like always feel like such a treat. My recent favorite?
Sabon's shower oils!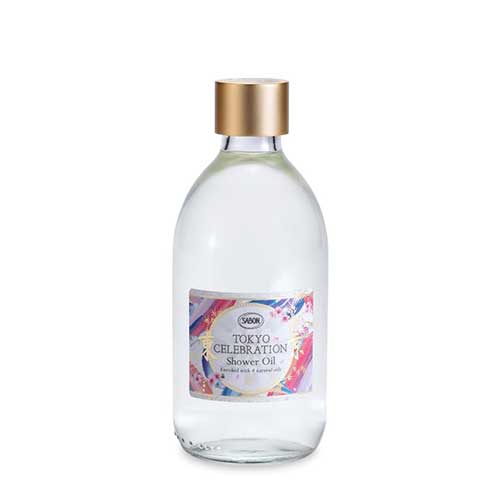 The Tokyo Celebration oil smells heavenly.
You pour just a dash of this into a loofah, lather it up and the entire bathroom smells like a spa. It's also really moisturizing, since it's in oil form and includes avocado, olive, jojoba and wheat germ oil. Now that the temperatures are changing and our skin is drier, I really recommend giving this a go!
I also have the Citrus Blossom shower oil and body scrub, which smell like a mix of clementine, bergamot and orange flower – very vibrant!.
ADVERTISEMENT
---
---
Farmacy Honey Savior All-in-One Skin Repair Salve
I went through a bad skin flare up last month where my face essentially swelled up and got bright red like a tomato. It was hot, itchy and reallyyy unattractive, lol.
I've had bad skin flare ups before and nothing really solves it except steroid cream. But, I find steroid cream is pretty drying and with the change to cooler temperatures, my skin has been craving extra moisture.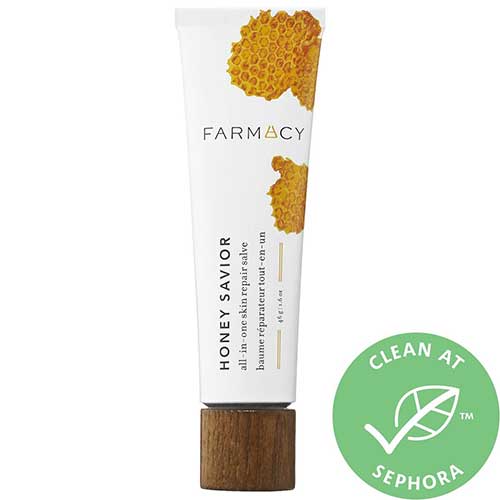 I tried the Farmacy All-in-One Skin Repair Salve and Farmacy Honey Potion Mask and the two were such a great combination in locking in all my creams.
I love all of Farmacy's products but the balm especially is really great. It feels a bit like a sticky, thick ointment. Put a layer on your face right before bed and wake up to plump, glowing skin.
ADVERTISEMENT
---
---
Inis Candle
One tip I picked up from the Norwegians? Lighting candles everywhere to create a cozy feeling at home. Literally, the more candles the merrier!
I used to kind of hoard my fancy candles, but it's made such a difference to just light them and enjoy them, especially with all the time I've spent at home.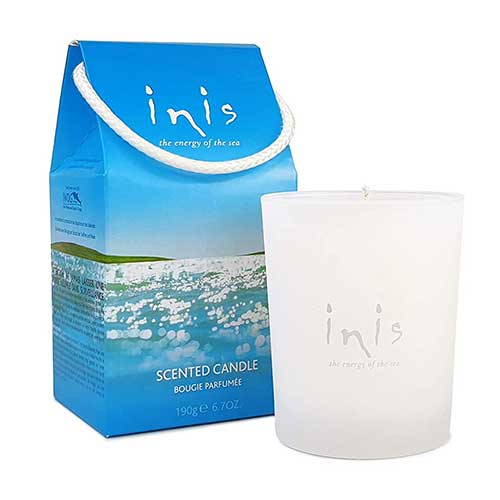 My recent favorite is Inis, a Irish brand of clean, natural candles.
The scent is meant to be sunny and uplifting, to remind you of sunny days by the sea. It smells so fresh and clean and I could detect how nice the candle smelled when it was still inside the box.
It's a bit hard to describe the scent, but it has hints of floral and citrus. It's strong, but not overpowering.. one of those candles that you can really notice in a subtle way. I actually had a friend over and ask what smelled so nice – it was this candle!
Check out Inis next time you're in Ireland! They also are on amazon here.
ADVERTISEMENT
---
---
Korres Mountain Pepper Eau de Toilette
And finally, I have a beauty gift idea for the guys in your life. One of the best things about the holidays is… holiday beauty sets!
I usually do all my beauty shopping in October / November because the gift sets and deals are so good and then I need an entire year to finish up everything I've bought, ha.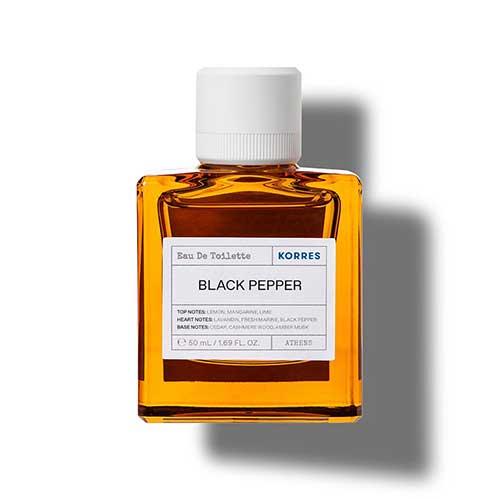 I love this Mountain Pepper gift set from Korres. It includes an eau de toilette, lotion and shave balm. I mean technically it's for guys but I like a masculine scent and this one smells like a crispy citrus with underlying notes of wood and pepper.
Did you know pepper was once a luxury only the rich could enjoy? So it used to be a sacred offering to the Gods in Ancient Greece.
I definitely feel nice and luxurious when I use the perfume set. Also.. why do only men use a shave balm? Is that the secret to avoiding nicks and bumps??
You can check out all of Korres gift sets here. They're also on Amazon.
ADVERTISEMENT
---
---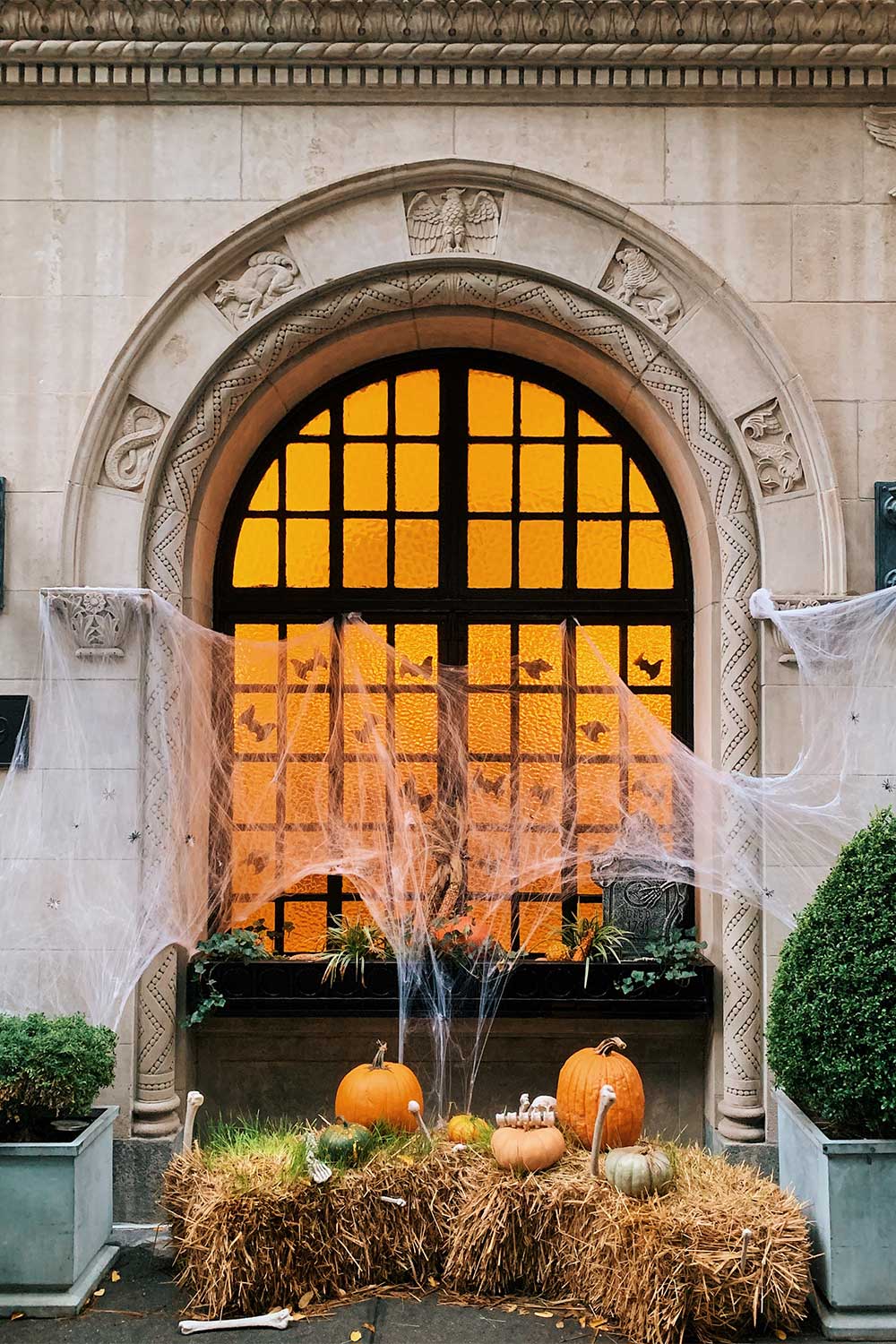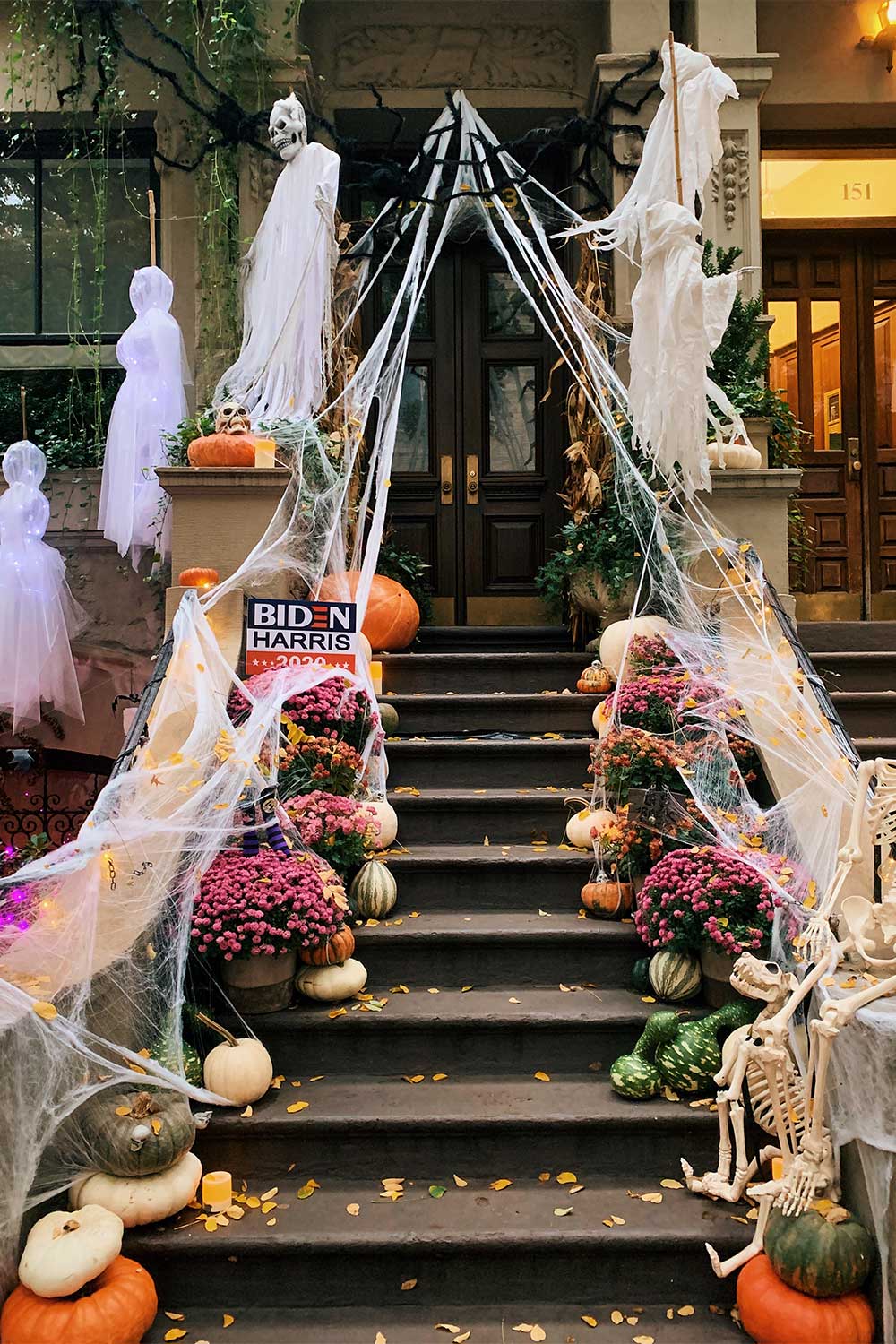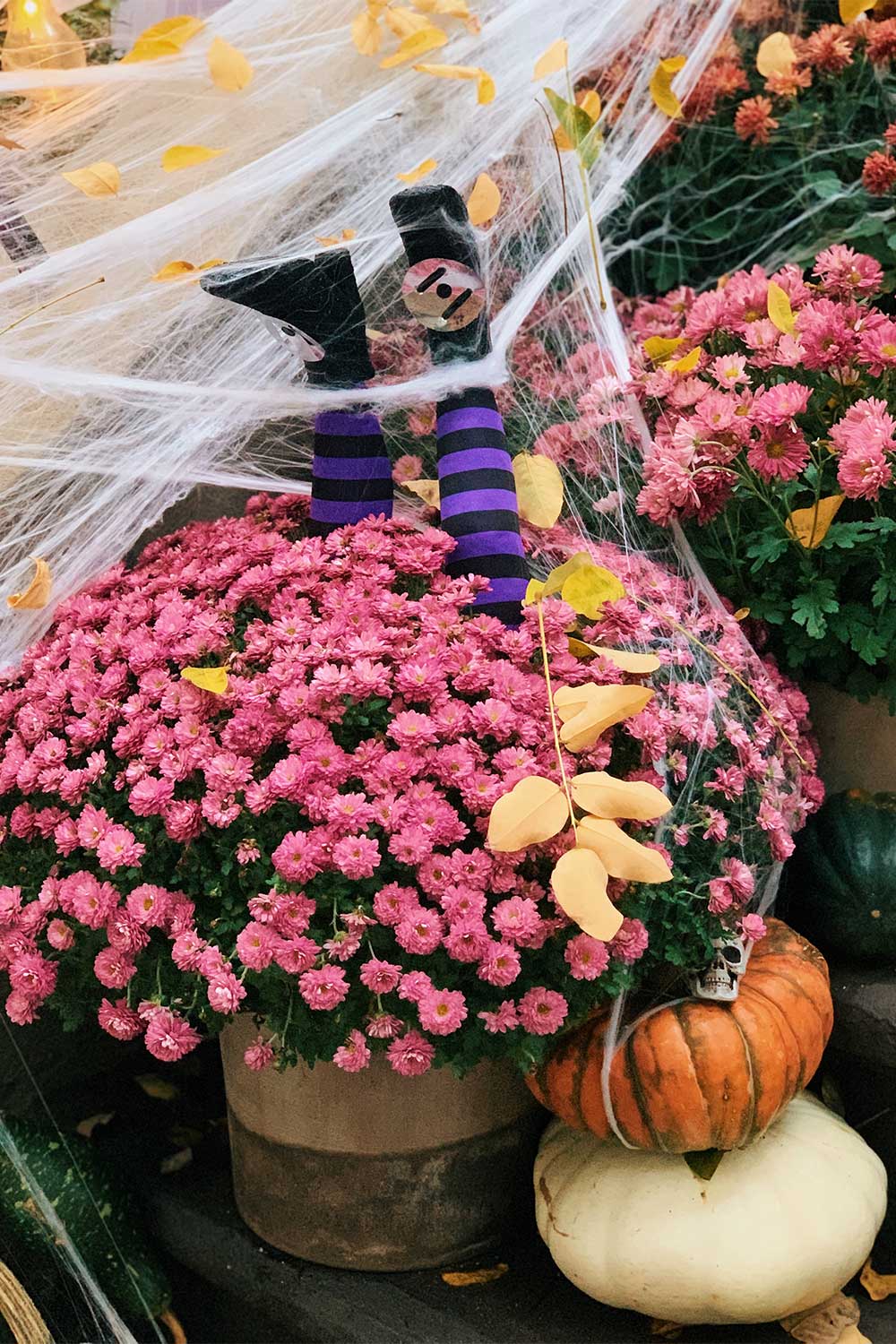 Netflix Favorites
And finally, entertainment recommendations.
I took a break from reading and tried out 15+ podcasts and binged on Netflix instead. Ooh and I also got a Nintendo switch since they're now back in stock!
(I got this cute Animal Crossing version)
None of the podcasts were that stellar, but I liked these shows on Netflix:
The Queen's Gambit
If you like more moody dramas, this show about an orphan child turned chess prodigy is fantastic.
It was shot so cinematically and the actress who plays main character Beth Harmon was great – she has such unique bone structure and these really gorgeous wide set eyes that made you totally believe she was an ace at chess, ha.
Love the costumes, the hair and makeup, the storyline, everything.
ADVERTISEMENT
---
---
Barbarians
This show is pretty short (just 6 episodes) but I thought it was decent! It centers around the battle of Teutoburg, a real life battle that took place in Germany in ancient times. A Roman captain betrays Rome and helps the Germanic tribes defeat three legions… because he's actually German!
The actors who play the Romans speak Latin too! Brought back nice memories of studying Latin in school.
If you like barbarian type shows, I also recommend The Last Kingdom. Actually that show is much better / more popular because there's 4 seasons!
Great British Baking Show
Ah, is there any show more heartwarming?
Season 8 is out, with a new episode dropping weekly. While the creations this season don't seem quite as fabulous, the camaraderie is always really soothing to watch.
ADVERTISEMENT
---
---
Roman Empire
This one is a pure documentary, but it's pretty interesting. Each episode covers a different Roman emperor and is great for history buffs.
Episode 1 opens with the "shock + awe" factor. Did you know the ancient Roman emperors used to holiday in Capri and have wild bacchanalian parties?
Emperor Caligula then took it ehm, a bit further, and began incestuous relationships with all 3 of his sisters. Blegh.
And that was October! How did your month go?
P.S. You can read all my past monthly recaps here.
ADVERTISEMENT
---
---
Read More in my cozy at home series:
Loungewear
Amazon Fashion Finds: Comfortable Loungewear
The Cutest Matching Loungewear Sets
Comfortable Jumpsuits & Rompers to Work from Home In
The Best Pajamas to Netflix & Chill
Matching Pajama Sets that Still Look Stylish
Cozy & Comfortable Bralettes
Fun Tie Dye Lounge Wear Outfits
10 Work from Home Outfit Ideas
Everlane Bralette Review
Athleisure
The Best Athleisure Outfits You Can Grab on Amazon
6 of the Best At Home Workouts - Currently Free!
Comfy Faux Leather Leggings that Work with Any Outfit
Everlane Legging Review
Comfortable Shoes
The Best Minimalist White Sneakers
Cute Casual Sneakers to Wear Anywhere
Slip on Sneakers for Casual Days
The Best Comfy Slippers for Women
The Best Comfy Mens Slippers
The Most Comfortable Boots to Wear All Winter Long
Cozy Home
How to Program Smart Lights to Act as a Sunrise Clock
The Coziest Home Decor to Create a Sense of Hygge
How to Dress a Bed as Luxuriously as a 5 Star Hotel
Follow me @Sher She Goes on