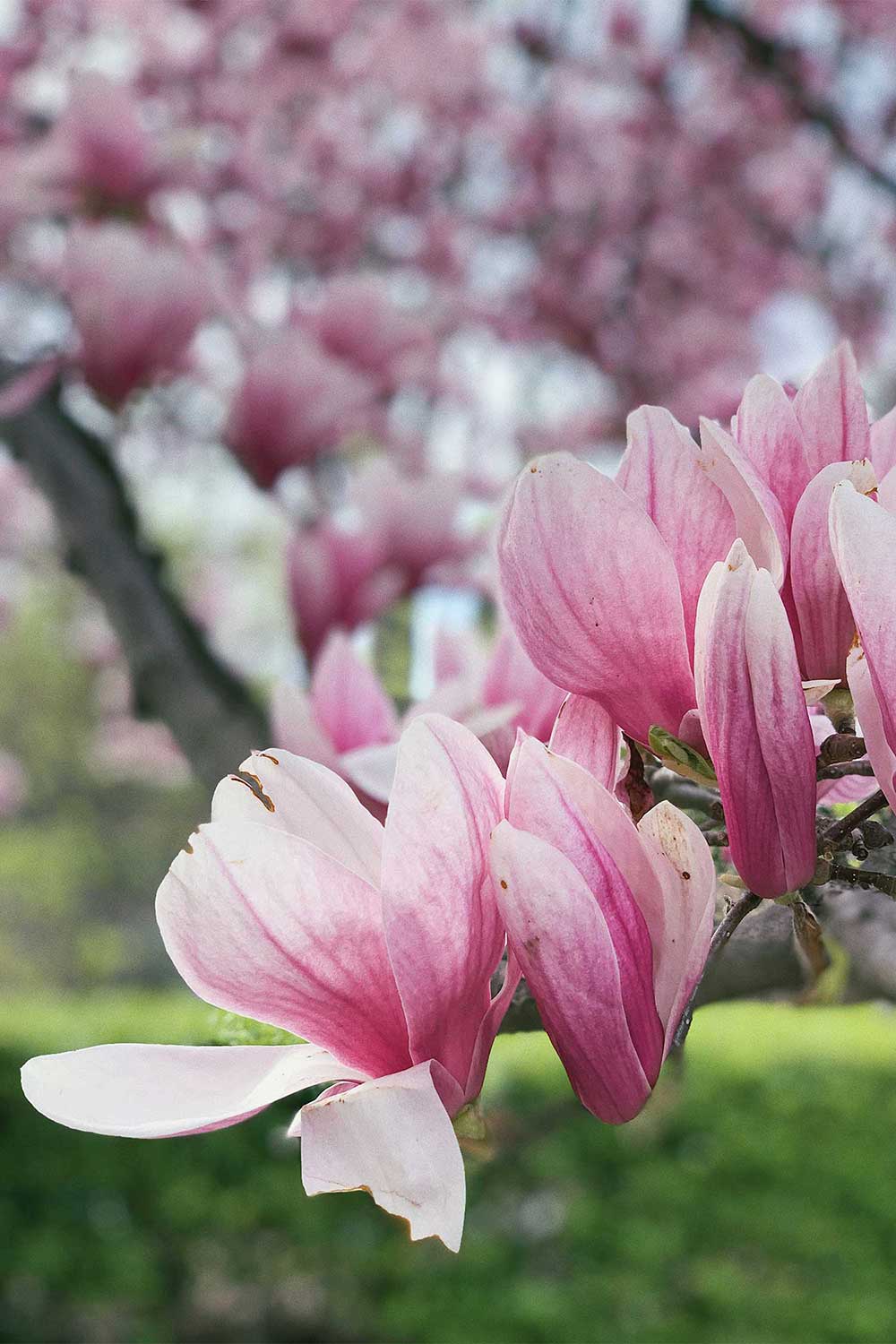 Quarantine Week 3
Happy Monday!
If I'm keeping track of time correctly, we just wrapped our third week in New York City at home.
It's been a weird time to say the least. Routines which used to be normal are now a big deal. Last week was mostly a pity part for myself if I'm being honest.
The one thing saving me?
Walks.
ADVERTISEMENT
For now, socially distant walks are still allowed and they've been a lifesaver.
One day I took a longish walk along the West Side Highway and there were tons of people out. I guess everyone was hoping to get a glimpse of the USNS Comfort. It's blocked off from view though, which makes sense.
A couple days later, I walked through Central Park and accidentally stumbled on the Field Hospital. It was surreal to see, although I didn't get too close. For some reason I expected it to be set up on the Great Lawn, but it's right across one of the major hospitals here, which again duh. My mind isn't working right in all of this.
It's also so crazy how much can change in a matter of days.
ADVERTISEMENT
---
---
My side project for the week was putting together this little video. Despite how negative the news is and how dire the circumstances, the one uplifting thing right now is how beautiful the weather is.
New York City has a shorter and shorter spring season each year, if any at all, but 2020 has been gorgeous. The birds are chirping, the pigeons are doing their mating dances on my windowsill and the cherry blossom trees are in full bloom.
So instead of recapping all the things that have me down and annoyed, here's my little video of spring in the city :)
ADVERTISEMENT
---
---
Cherry Blossoms in New York City
ADVERTISEMENT
---
---
Making a DIY Face Mask
It's also become official guidance that we should wear gloves and masks when out walking.
If you're like me and don't have a sewing machine or know how to sew, you can still make a DIY face mask out of old scarves, bandanas or tee shirts and some hair ties. Here's a great video that demonstrates it.
Cloth masks won't prevent you from catching it, so it's still advised to stay home as much as possible. But for a quick grocery store run or light walk, it's better than nothing.
And that was March! How are you doing?
P.S. You can read all my past monthly recaps here.
ADVERTISEMENT
---
---
Read More in my cozy at home series:
Loungewear
Amazon Fashion Finds: Comfortable Loungewear
The Cutest Matching Loungewear Sets
Comfortable Jumpsuits & Rompers to Work from Home In
The Best Pajamas to Netflix & Chill
Matching Pajama Sets that Still Look Stylish
Cozy & Comfortable Bralettes
Fun Tie Dye Lounge Wear Outfits
10 Work from Home Outfit Ideas
Everlane Bralette Review
Athleisure
The Best Athleisure Outfits You Can Grab on Amazon
6 of the Best At Home Workouts - Currently Free!
Comfy Faux Leather Leggings that Work with Any Outfit
Everlane Legging Review
Comfortable Shoes
The Best Minimalist White Sneakers
Cute Casual Sneakers to Wear Anywhere
Slip on Sneakers for Casual Days
The Best Comfy Slippers for Women
The Best Comfy Mens Slippers
The Most Comfortable Boots to Wear All Winter Long
Cozy Home
How to Program Smart Lights to Act as a Sunrise Clock
The Coziest Home Decor to Create a Sense of Hygge
How to Dress a Bed as Luxuriously as a 5 Star Hotel
Follow me @Sher She Goes on