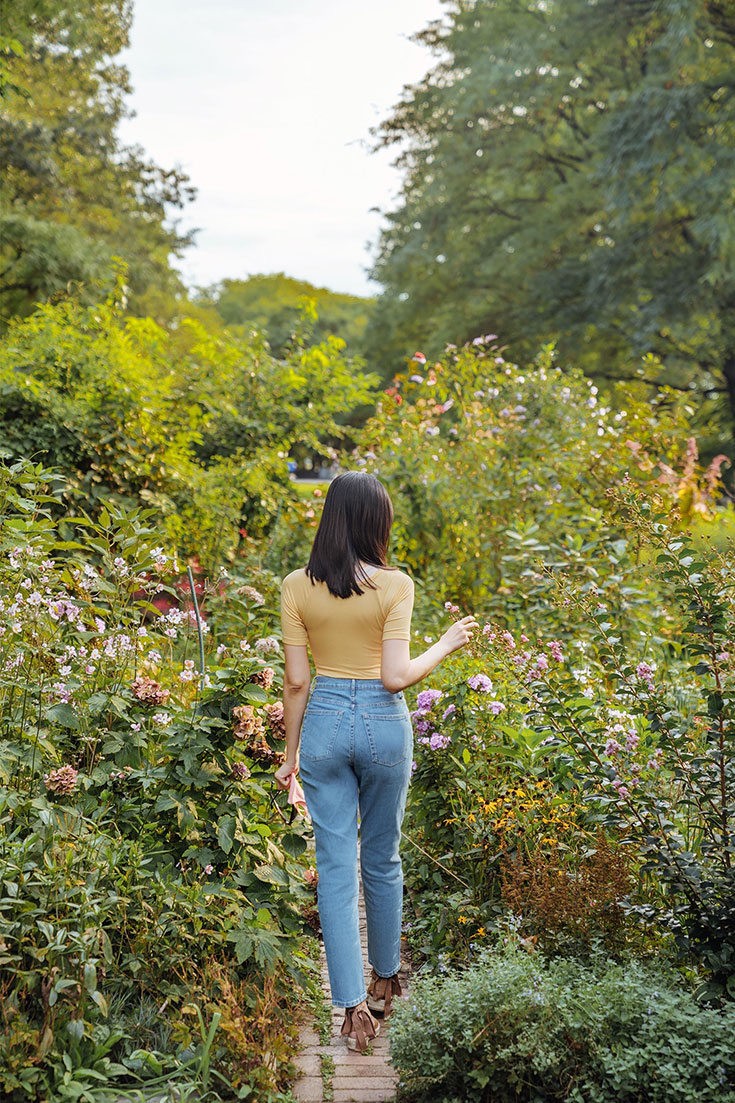 Life in New York City
Whew. August is over.
Is it just me or did August feel like the longest month ever?
While it wasn't the most typical end to summer, August felt really good for one main reason: work picked up again.
I think having something *to do* really helps me pass the time, especially at a time like now. I like feeling productive, setting goals and feeling like i am making just some sort of progress.
For so many months things felt uncertain and honestly depressing.. and although it's scary that we are rapidly approaching the end of another year (time really does fly the older you get!), August was a small silver lining that just maybe things are headed around the bend. I mean, its only been one month so who knows. But crossing my fingers!
I also had zero social life in August and was completely wiped out at the end of the month. And I think I'm developing carpal tunnel..
But things could be worse! Anyway, how was your August?
ADVERTISEMENT
Outdoor Dining in New York City
I don't really go out to eat much anymore so when I do, it's a treat!
I'll be honest – outdoor dining in new york city… isn't great. It's sticky, there's intermittent tropical thunderstorms every couple weeks and boy did I mention the humidity??
I heard that restaurants that decided to move forward with outdoor dining spent easily several thousands of dollars to construct the sidewalk eating sections and barricades.
ADVERTISEMENT
---
---
New York City Outdoor Dining: What It's Like
As a customer, eating in the middle of the street is pretty gross if I stop to think about it.
The smog from the cars passing inches by… the bikers zooming in between the restaurant sidewalk and the open dining.. So I don't really think about it.
But it's also been a nice example of how quickly New York adapts. If anything the few times I've eaten out, the food has always been excellent and the service friendly and attentive, despite how inconvenient it must be for staff.
Some restaurants go all out with social distancing measures too.
I went to one the other day where the menu was available to be scanned via QR code. You open your phone's camera app and a link pops up with the full menu.
Another offered anti bacterial wipes so you could clean your hands before diving hands first into the bread basket.
And another generated a link with the check, so you could pay online with your credit card so as to minimize contact (for both parties).
ADVERTISEMENT
---
---
August Favorites
Books & Podcasts
August was a good reading month! I've linked all the books on my Amazon shop page here, if you want to read a plot summary or see more reviews.
This is the long awaited sequel to The Royal We (where American girl Bex Porter marries the Heir to the British Royal Family) and once I got it, I devoured it in two days.
It's pretty long, but there's enough twists and turns that kept me interested! If you like anything about chick lit or the Royal Family, this one's for you.
I love reading two kinds of books – fluffy chick lit and corporate dramas. This is the latter. Alex Vogel is fresh out of law school and a first year associate at a prestigious Manhattan law firm.
The book chronicles the race to get placed into a 'top' group, the pressure to fit in socially with clients decades older and the challenges of fitting into a system where it feels women can't win anyway. I was a little disappointed by the ending, but only because it's realistic.
Highly recommend!
The Moment of Lift: How Empowering Women Changes the World
This book is written by Melinda Gates and talks about some lessons and people she's met through her work in the Gates Foundation. I thought it was very interesting.
Her work in the foundation focuses heavily on women's rights for people on the margins of society – things like contraception and family planning, gender inequality in both marriages and the workforce, and cultural practices like child marriage and female genital mutilation.
Dax Shepard x Bill Gates
My friend Silvia recommended this episode to me after we were all briefly chatting about the Gates. Dax Shepard is a huge fan boy of Bill Gates and this ~30 minute interview from August 20th was pretty interesting!
They touched on everything from the tech hearing in Washington to leadership traits to cars.
The most interesting part for me, was their brief chat about marriage, having kids and finding a 'true partner' in their wives. I didn't realize both got married and had children relatively late in life!
ADVERTISEMENT
---
---
Netflix & Shows
Selling Sunset
Season 3 came out in August!
Honestly this show following real estate agents in Los Angeles is so bad haha, because there's barely any real estate and it's just catty drama among the women. But it's light and easy to watch!
Jeffrey Epstein Filthy Rich
I like light-hearted shows so I put off watching this documentary for a long time. It covers the Jeffrey Epstein scandal and trial from the point of view of several young girls who were victims, and local Palm Beach law enforcement.
I'm a little surprised they didn't cover more of Ghislaine but I guess there's plenty of conspiracy theories on Twitter.
The Repair Shop
This is the the perfect 'background' show to play while you're working, eating dinner or just relaxing.
It's a British show on Netflix, very much like The Great British Baking Show: wholesome, centered around a relaxing hobby and drama free.
People from all over Great Britain bring old bits of British history (family heirlooms, antiques, etc) with an interesting story to the Repair Shop, to get patched up. The items always have some bit of family and British history and it's really lovely seeing their reactions when the items are restored.
Also, they constantly use British phrases like "bits" and "lovely" so I had to throw that in there!
And that was August! How did your month go?
P.S. You can read all my past monthly recaps here.
ADVERTISEMENT
---
---
Read More in my cozy at home series:
Loungewear
Amazon Fashion Finds: Comfortable Loungewear
The Cutest Matching Loungewear Sets
Comfortable Jumpsuits & Rompers to Work from Home In
The Best Pajamas to Netflix & Chill
Matching Pajama Sets that Still Look Stylish
Cozy & Comfortable Bralettes
Fun Tie Dye Lounge Wear Outfits
10 Work from Home Outfit Ideas
Everlane Bralette Review
Athleisure
The Best Athleisure Outfits You Can Grab on Amazon
6 of the Best At Home Workouts - Currently Free!
Comfy Faux Leather Leggings that Work with Any Outfit
Everlane Legging Review
Comfortable Shoes
The Best Minimalist White Sneakers
Cute Casual Sneakers to Wear Anywhere
Slip on Sneakers for Casual Days
The Best Comfy Slippers for Women
The Best Comfy Mens Slippers
The Most Comfortable Boots to Wear All Winter Long
Cozy Home
How to Program Smart Lights to Act as a Sunrise Clock
The Coziest Home Decor to Create a Sense of Hygge
How to Dress a Bed as Luxuriously as a 5 Star Hotel
Follow me @Sher She Goes on