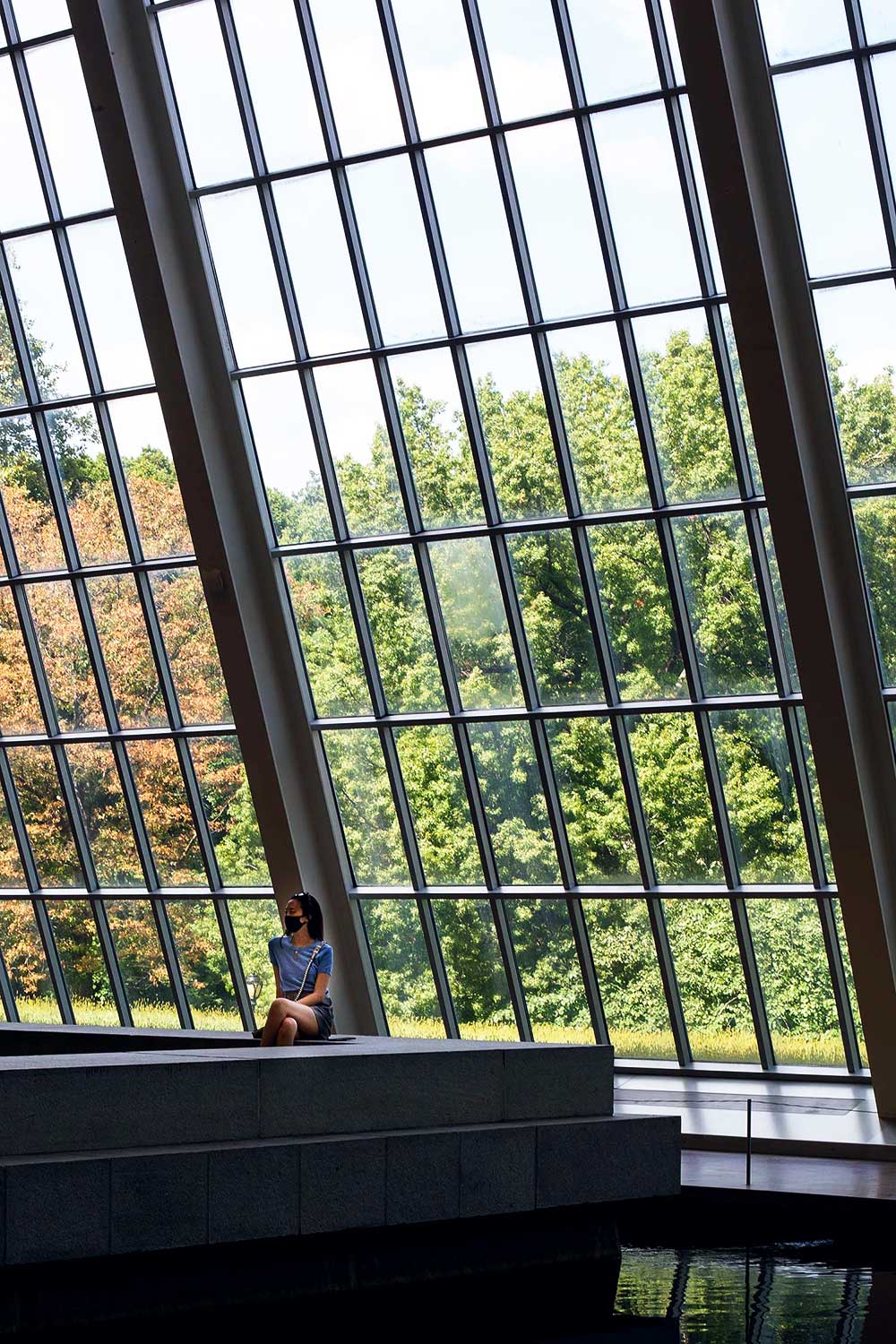 NYC Monthly Recap: September
Hi everyone!
I literally say this every month, but I can't believe it's already October. The weather has totally changed to Fall in the city and I'm trying to soak up every nice day we have, because I know it'll drop to freezing any second.
NYC officially started the re-opening process in September. I think schools were delayed until the end of the month, but museums, gyms and even indoor dining started to open back up.
Actually, some neighborhoods are starting to shut back down after a rise in cases. It's crazy how things can fluctuate in just a few weeks.
ADVERTISEMENT
I had a pretty good month! Lots of work, exploring the city, reading etc. I'm also getting the itch to travel again. I just binged Emily in Paris (and loved it) and am thinking of doing some small road trips upstate. We shall see…
The Met Reopening
The Metropolitan Museum of Art reopened!
For lack of anything better to do, I visited the Met earlier this month. I had just read a couple books about Ancient Egypt and was dying to actually visit the Valley of the Kings… but obviously that's not happening now so I figured a visit to the Egyptian wing would be the next best thing.
I also wanted to start doing things again. Lockdown made me realize how much of NYC I take for granted.
It's been years since I've stepped inside the Met.. I think the last time I went, I didn't even go for the museum itself, but because it was the venue for a party. So it was nice to revisit!
ADVERTISEMENT
---
---
What to See in the Metropolitan Museum of Art
The Met is massive (and you could easily spend all day there). Surprisingly I remembered a lot of the floor plan and was able to do a condensed visit to all my favorite sections.
Here's what I recommend:
Robert Lehman Collection (inner courtyard with paintings and a fountain)
The Temple of Dendur (Egyptian temple with the reflecting pool and sky high windows)
The Greek statue gallery in the European Sculpture & Decorative Arts wing
The Japanese section (there is this open air temple thing)
Arts of Oceania (where the tall carved slit gongs are)
ADVERTISEMENT
---
---
I only walked around the first floor but as a general guide, most of the artifacts are found on the Met's first floor while the paintings are on the second.
I always like the architectural details of a museum, so the first floor of the Met is my favorite. You'll see what I mean if you visit.. you turn a corner and suddenly there's a giant skylight or massive reflection pool with triple height windows.
Oh! The Met rooftop is also a great place to check out.
I totally forgot about it on this visit but typically it's a huge lawn and bar set up on the building roof, with a fantastic view of Central Park. If you go in the fall, you can see all the pretty foliage and changing colors.
I actually just heard on a podcast that there's a new art installation on the roof, so I'll probably go back to check it out!
ADVERTISEMENT
---
---
Visiting the Met in 2020
So what's it like visiting the Met during COVID?
At the entrance, temperature checks are taken. Coat check is closed, so if you want to visit I recommend taking a very small handbag (or ideally nothing at all). I don't think they'll let you in with a backpack or large tote bag.
The museum also requires masks inside, and all visits are timed. They prefer if you buy your tickets online in advance, so that you can reserve a time slot, and so that they can exercise crowd control for social distancing.
No worries if you forget! Inside you head to the left to wait in line if you need to buy tickets.
ADVERTISEMENT
---
---
The Met only just re-opened at the end of August.
Right now the museum's main exhibitions are open, with some of the smaller wings closed. There's typically a couple temporary exhibitions. For fall, the Anna Wintour Costume Institute has some costumes called In Pursuit of Fashion.
I think the Met was the first to re-open but more and more museums should start to allow visitors over the next couple weeks. I have a whole post on museums in NYC if you're looking for ideas!
Read more:
The Best Museums in New York City
ADVERTISEMENT
---
---
Books Read
It's been a long time since I've traveled anywhere at this point, so all the books I read had a bit of escapism to them!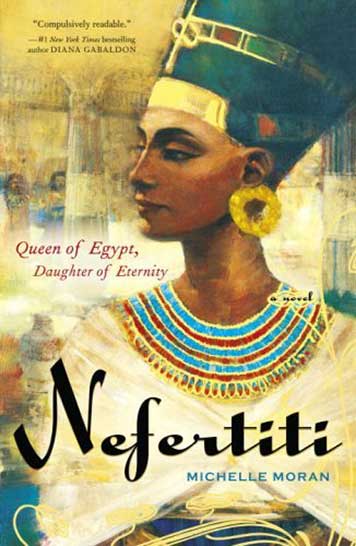 My friend Sam raved about this book so I added it to my list for the month. As soon as I started reading it, I could see why!
Michelle Moran does a great job of bringing Nefertiti and Ancient Egyptian figures to life. I kept googling characters, terms, tombs and cities as I was reading and I've officially bumped up Egypt higher on my travel bucket list.
The story is told through the eyes of Nefertiti's younger sister, as she watches her beautiful older sister marry a prince of Egypt. Nefertiti is the vehicle by which her family hopes to cement their rule over Egypt but she's fiesty and ambitious in her own right.
Her and her husband shock Ancient Egyptian society by overthrowing the polytheistic gods in favor of worshiping one God… and their religious fanaticism leads to some dramatic consequences.
In any kind of drama, I always love the strong female characters (Claire Underwood in House of Cards, Cersei in Game of Thrones) so this book was right up my alley.
ADVERTISEMENT
---
---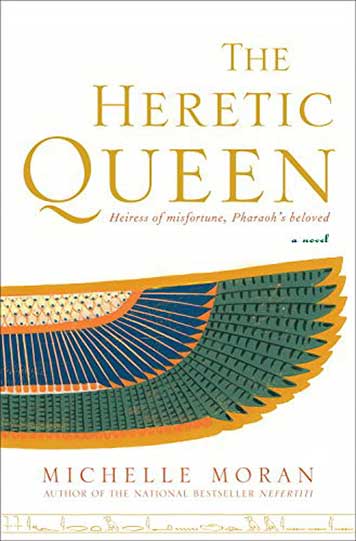 This is the sequel (of sorts) to Nefertiti, and follows the life of Nefertari, another famous Egyptian queen.
In the story she's presented as Nefertiti's niece, after Nefertiti's family has fallen from power. In Ancient Egyptian times, a family who lost power would be erased from history; their statues destroyed and their names scratched out of temples in favor of the victor's family.
So after her aunt's downfall, Nefertari hopes to restore her family's name.
In real life, historians don't know who Nefertari's family was but she and her husband Ramsees II are two of the most famous Pharaohs in Egyptian history.
(He built Abu Simbel, the famous temple where just twice a year, the sun perfectly aligns with the temple's central chamber and light the faces of Ra (the sun god) and Amun (the king of the gods) inside the inner sanctum. He also expanded Egypt's territory significantly and is credited with signing one of the world's first peace treaties).
In the end, I liked the first book (Nefertiti) more, because the characters were stronger. But both books were great!
ADVERTISEMENT
---
---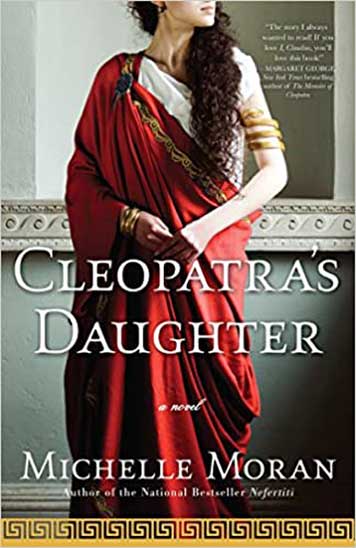 Then I realized the author Michelle Moran has an entire bookshelf of historical fiction based off strong female characters, so I just added them all to my reading list.
This story is also based on real life Egyptian figures – the twin children of Cleopatra and Marc Anthony. It takes place roughly a thousand years after the previous two books I mentioned (at the time of Cleopatra, the pyramids and great pharaohs were already considered 'ancient').
Roman senator Octavian defeats Marc Anthony at the decisive battle of Actium, and after the two lovers famously commit suicide, Octavian takes their children as prisoners of war.
The book follows Selene and her twin brother as they navigate a new world of politics, class hierarchies and drama in Ancient Rome.
In real life, Octavian really did bring Cleopatra's children to Rome. He gave them to his sister Octavia to take care of, which has to be a kind of ancient version of cruelty/drama/irony. Why? Because Octavia was married to Marc Anthony, but he left her (and their children) for Cleopatra.
I liked this book a lot! I studied Latin (for way too many years, considering it's a dead language) so the characters and tidbits of Roman society in Cleopatra's Daughter brought back lots of memories.
ADVERTISEMENT
---
---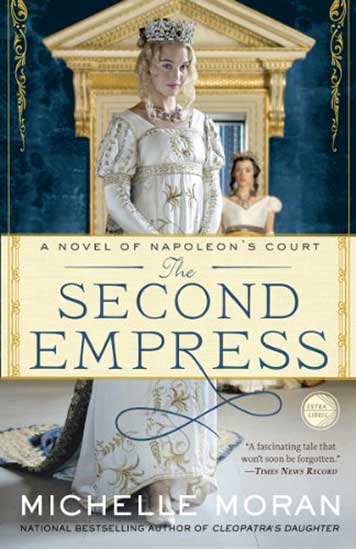 This is the 4th book by Michelle Moran that I devoured. Can you sense a theme, haha?
The Second Empress tells the life of Marie Louise, an Austrian princess (and the niece of Marie Antoinette) who becomes Napoleon's second wife. She's not really well known in history because she's eclipsed by Josephine, Napoleon's first wife and great love.
(If you ever go to Paris, inside the Louvre one of the most impressive paintings is the coronation of Napoleon and Josephine. I can't remember there being many paintings of Marie Louise).
The book has lots of interesting tidbits about Napoleon's wars and his ambitious family, but overall the story line felt a little adrift.
This was probably my least favorite of Michelle Moran's books. It's nice, but not wow worthy.
ADVERTISEMENT
---
---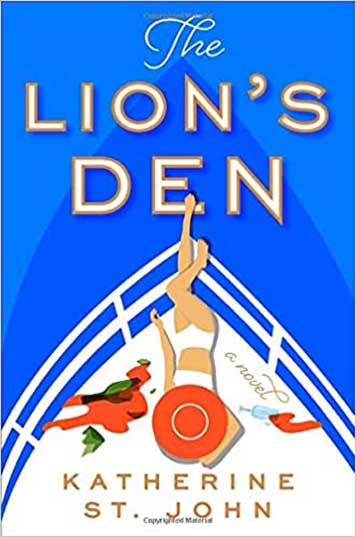 This book just came out this summer. I think I saw it hyped up quite a bit online, which is how I added it to my reading list.
The book jacket sounded right up my alley:
"A dream vacation on a luxurious yacht turns deadly. delicious characters who flaunt their sins . . . like the latest Birkin bag… A breathtaking romp through the glamorous and decadent world of billionaires on the Riviera, a riveting tale of friendship and betrayal"
It was definitely really easy to read, I think I zoomed through it in a day, and the characters were juicy. But for 90% of the book I was pretty bored of the main characters.
Essentially, they're all highly unlikable people; frenemies and clout chasers who hang out together for no other reason than to gossip about one another. Not my kind of people and it got a little repetitive.
But the ending was a nice twist that really brought it all together. Would recommend if you like fluffy beach reads!
ADVERTISEMENT
---
---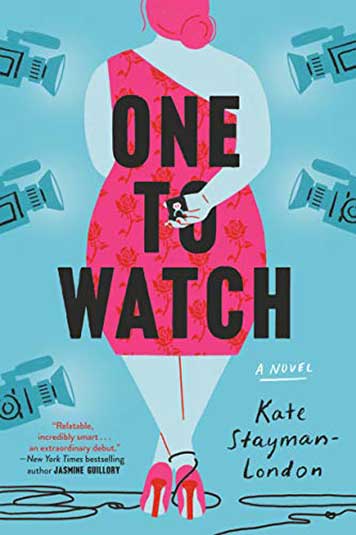 Bea Schumacher is a popular plus size fashion blogger with hundreds of thousands of Instagram followers with everything except a thriving love life.
She joins The Bachlorette to shake up the show and its typical cast of All American jocks and beauty pageant queens.
The book jacket sounded cute, light-hearted and very modern. It wasn't ground breaking, but it's a fun easy read especially if you like The Bachelor or the blogging world.
And that was September! How did your month go?
P.S. You can read all my past monthly recaps here.
ADVERTISEMENT
---
---
Read More in my cozy at home series:
Loungewear
Amazon Fashion Finds: Comfortable Loungewear
The Cutest Matching Loungewear Sets
Comfortable Jumpsuits & Rompers to Work from Home In
The Best Pajamas to Netflix & Chill
Matching Pajama Sets that Still Look Stylish
Cozy & Comfortable Bralettes
Fun Tie Dye Lounge Wear Outfits
10 Work from Home Outfit Ideas
Everlane Bralette Review
Athleisure
The Best Athleisure Outfits You Can Grab on Amazon
6 of the Best At Home Workouts - Currently Free!
Comfy Faux Leather Leggings that Work with Any Outfit
Everlane Legging Review
Comfortable Shoes
The Best Minimalist White Sneakers
Cute Casual Sneakers to Wear Anywhere
Slip on Sneakers for Casual Days
The Best Comfy Slippers for Women
The Best Comfy Mens Slippers
The Most Comfortable Boots to Wear All Winter Long
Cozy Home
How to Program Smart Lights to Act as a Sunrise Clock
The Coziest Home Decor to Create a Sense of Hygge
How to Dress a Bed as Luxuriously as a 5 Star Hotel
Follow me @Sher She Goes on