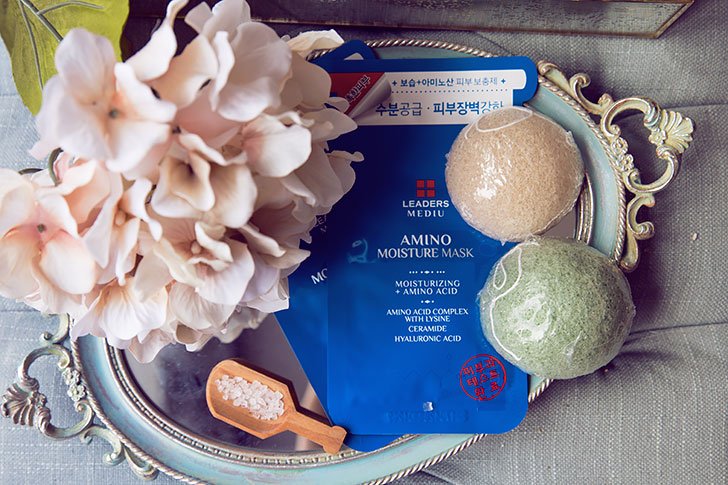 All About the Konjac Sponge
A Cleansing Review
I don't know what it is about this summer but lately I've had the worst skin of my life. New acne every other week, dry flaky skin and tons of new sun spots – you name it, it's appearing on my face.
I was browsing around late one night looking for new masks to try (and ended up ordering a bunch of Korean ones that are all the rage – review coming soon) and discovered Konjac sponges. I couldn't believe I hadn't heard about these before and quickly scooped up a set to try.
---
What is a Konjac Sponge
Essentially a loofah for your face, konjac sponges are a japanese invention made from the root of the konjac vegetable plant. The sponge is made from a fiber that is naturally alkaline and claims to balance the acidity of the skin's impurities and oils. Because the sponge absorbs water and has a unique, gentle rubbery texture it's said to effectively clean the face by dislodging dirt, oil and blackheads.
You can pick up konjac sponges in various shapes. I went with the regular circle variety. Some konjac sponges come infused with various mineral extracts, supposedly to target different skin concerns. I bought a 3-pack which came with a beige sponge (bamboo for sensitive skin), green (green tea for reducing inflammation and irritation) and black (charcoal for deep cleansing). I've only used the charcoal so far so I can't speak to the differences in variety yet.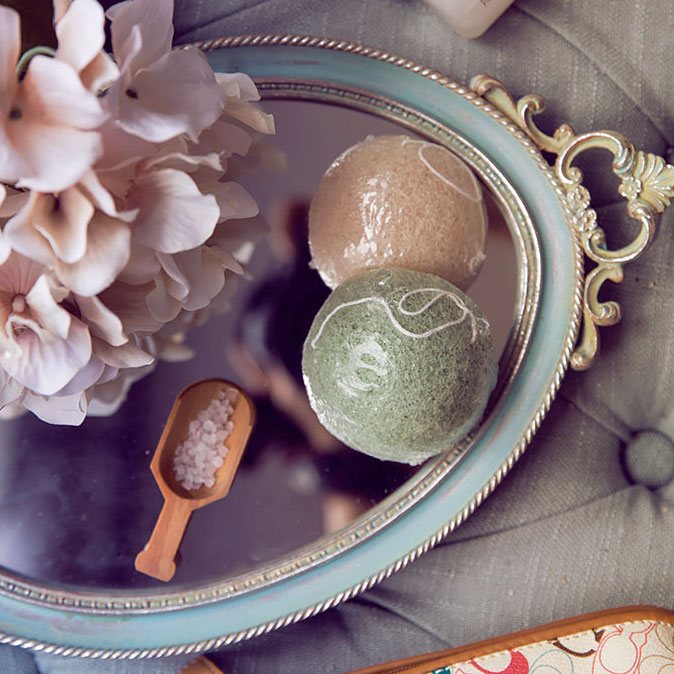 How to Use a Konjac Sponge
Most sponges come dehydrated and shrink wrapped. When I got the package, the first thing I did was rehydrate the sponge by soaking it in a bowl of water for 20 minutes. You'll know the sponge is ready to use once it's swollen about 1.5x in size and is easy to squish. Then just use it like a loofah and gently rub it all over your face to clean!
After you've rehydrated it once, you just need to rinse it under the faucet for a couple minutes for each successive use. I like to use the sponge during a shower, once my pores have had a chance to open up under the hot steam. I also use it right on the decolletage, since I seem to get the occasional stubborn bumps there from (i think) sports bras.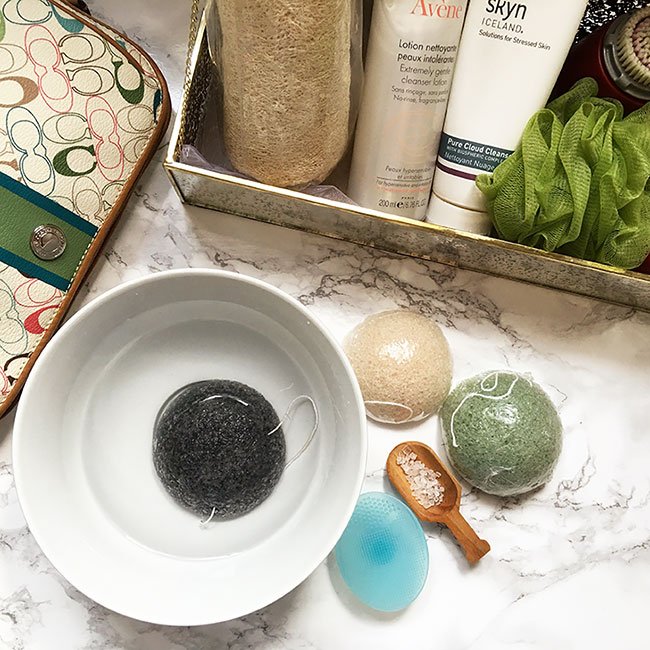 Without or Without Cleanser
You can clean your face either with or without cleanser on the konjac sponge – I chose with. I have a number of mild cleansers sitting around like this one from Skyn Iceland and this classic Cetaphil that are gentle but don't produce a lot of suds and foam. On the one hand, I like that they're mild and gentle enough to use for everyday, but I hate how they don't foam up because to me, bubbles just feel cleaner. If you have a konjac sponge, it does a great job of foaming up your mild cleansers!
Squeeze a pump of cleanser directly onto the sponge and give the konjac a couple squeezes to lather up. It's crazy how much foam will bubble up! I think the konjac is perfect for low sud, low pH cleansers.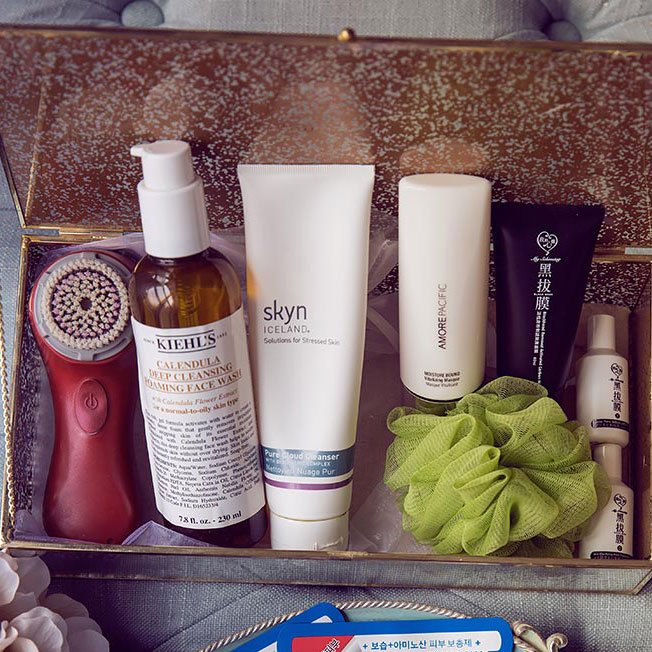 Hang Up When Done
Gently rub it all over your face to clean. It feels very light, barely rough on the skin and a bit like the clarisonic. Maybe even lighter. Rinse out the sponge when done and try not to twist, stretch or pull on the sponge but just gently press out the extra water. The set I got was really handy as the sponge came with a string and a hook, so I just hang up the sponge in my shower when not in use.
So far, I use the sponge about once every 3 days in the shower and my skin has definitely felt cleaner. I wouldn't say it's a complete replacement for my clarisonic, but it's good for days where you want to get off sunscreen, lotion and dirt build-up without that pinched tight feeling of a too dry face.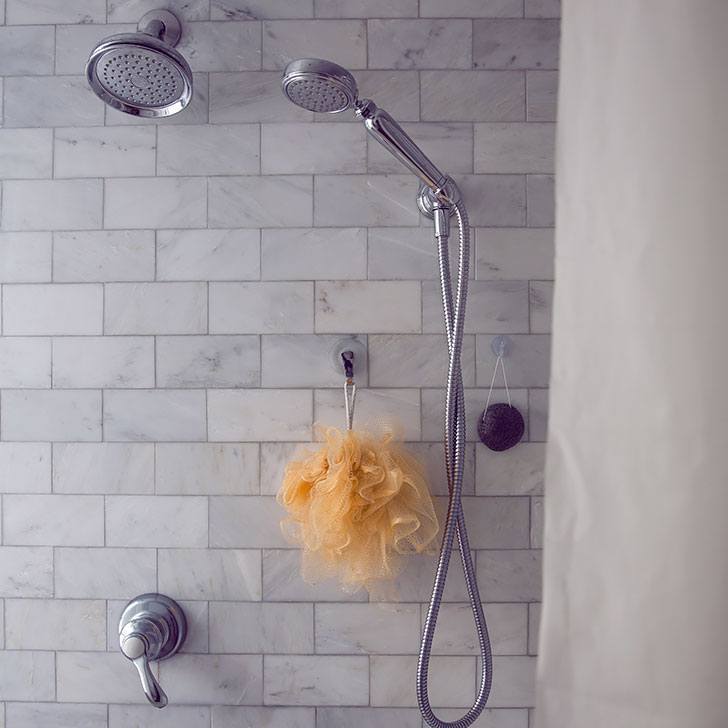 ---
I bought this set of 3 konjac sponges on Amazon as it had the most positive reviews and was quite affordable – typically the sponges are sold either single or in a set, but I wouldn't suggest paying more than $5 per sponge. Sephora sells them as well. They come in individual packs and with skin-friendly additives (like green tea to reduce inflammation, charcoal for deep cleansing, etc) and in all different shapes and sizes. I like the circle shape I got but a teardrop might be more useful for getting in nooks and crannies and under the eye.
The sponges last anywhere from 1 – 3 months depending on how often you use them. If you don't currently use a clarisonic or luna motorized cleanser, you can try giving a konjac sponge a go first. If you do use a motorized cleansing brush but find it too harsh for daily usage, give the konjac sponge a try. It's the same light general cleanse in my opinion, where your face doesn't feel noticeably cleaner right after use, but over time with constant usage you'll notice a big difference in how your skin looks and feels. The konjac is a bit like using a natural sea sponge so it's even more gentle than the clarisonic mia that i have.
You can use just water but I prefer the sponge with a mild cleanser. Don't use a exfoliating cleanser with scrub beads, an oil cleanser or anything strong – save the sponge for your mildest, gentle cleansers that don't produce much foam. Milky ones in particular are a good choice. These are my favorite low pH foaming cleansers, both affordable and a little fancier: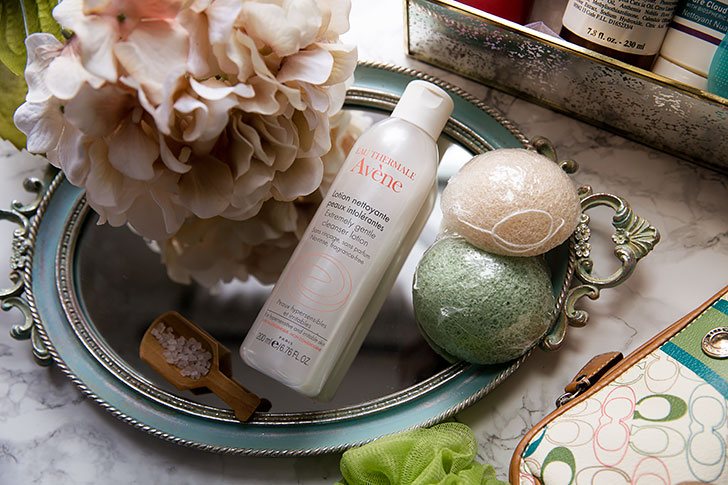 Have you used a konjac sponge? What did you think?