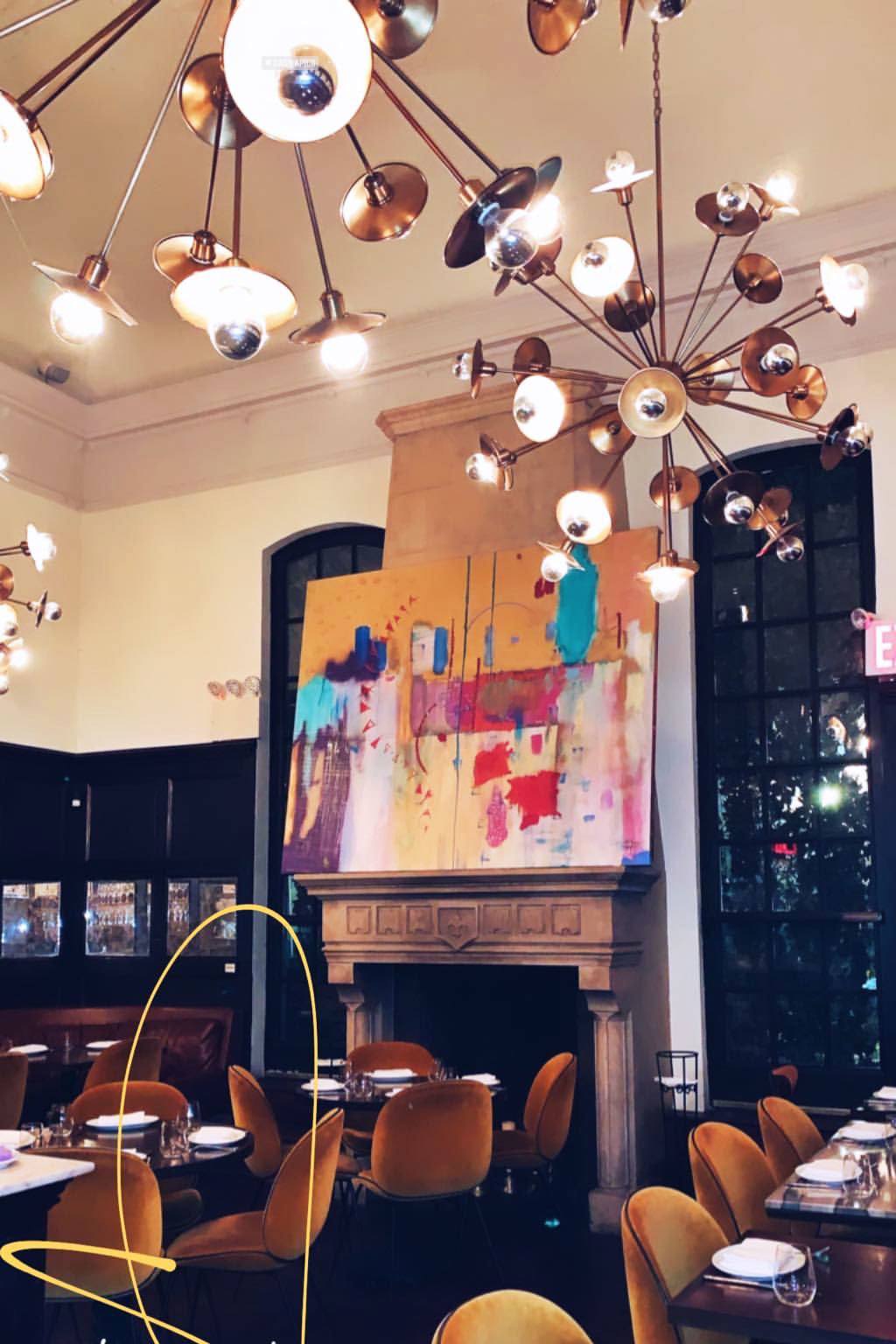 January 2019
I had one main goal for January and it was… to do nothing! That sounds a bit extreme. Basically I was so exhausted at the end of the year that I promised myself I'd take a couple months off in 2019 to refresh and recharge.
January was exactly what I needed. I didn't publish any new posts and didn't travel at all. In fact, I barely left my apartment!
Instead, I took some time off to analyze what did well in 2018 and essentially did a deep 'annual review' of the business and made a business plan for 2019. I set benchmarks, income targets and also did a deep dive of what worked well and what didn't.
I got through about a third of my to-do's but there's still a ways to go. I had hoped to finish everything in January but I guess that wasn't so realistic, so I'm slowly making small changes each day. I also found a new organizer (Asana) that has been so helpful in keeping everything on track!
In late January, we also went to a conference. It was in NYC so it was a no brainer to go. The day was a jam packed series of back to back appointments, sort of like speed dating, so it was exhausting but productive. We'll see over the next couple months if it was worth attending! Lots of bloggers come into town for the event, so I caught up with some blogging friends too, which was really nice.
Now that January has just wrapped and we had a chance to do our monthly close… we've hit our first goal! So the time off was really beneficial and I'm looking forward to February and our next targets.
I'm not sure if you care about blogging as a business.. should I write a separate series on this?
ADVERTISEMENT
---
---
Fitness / Health
I also wanted to make some changes in my personal life. I haven't worked out in 3 years so I decided it was finally time to get off my butt. I tried out some SLT and even signed up for Classpass. They must have me in some ad re-targeting system because after seeing 50 ads on Facebook about a free first month, I finally signed up.
If you want, you can join me and get your first month free here!
It's been years since I've used Classpass so a lot of the fitness classes they offer now are completely different. I'm thinking of trying out more pilates classes, but I would love NYC fitness class recommendations!
I also started juicing regularly again and got these cute, inexpensive glass jars so that I'm not constantly running out of containers to store all the juice. I like making a huge batch of juice that will last me for the week because the juicer is a pain to constantly clean.
I'm still searching for glass food jars though! I love seeing all those perfectly organized pantries on Pinterest so I want to give it a go. I'm not sure if it really helps or is just aesthetically pleasing for a hot minute, but I'll see.
ADVERTISEMENT
---
---
The Life Changing Magic of Tidying Up
I also fell into the Marie Kondo craze. I wasn't a big fan of the Netflix show, but I do love her philosophy! My apartment is so filled with stuff that I tackle a drawer here, a shelf there, to not get overwhelmed.
Progress hasn't been bad!
I purged half my closet, got cute spice jars for my minuscule kitchen cabinets and even organized my sock drawer lol.
Her method is pretty ingenious – definitely recommend you try it. For my sock and underwear drawer, I've actually noticed more space after folding each item, which I wasn't expecting! I used to just throw everything in and the drawer would catch on fabric each time I opened or closed it, but now it's in cute, neat little rows and I found I even had extra space to throw in sports bras and random odds and ends!
I'm debating getting these organizer dividers to make it even neater…
Also – Diptyque sent me this gorgeous scented oval that I tucked into my freshly organized drawers and now my clothes smell incredible.
ADVERTISEMENT
---
---
Sales!
I purged so much I had a little room for more ;)
January is always really hard to not shop because there's so many good sales! I picked up some items that have been on my wishlist, at a steep discount.
If you're looking for the softest cashmere or soft non-itchy wool, check out Club Monaco. I picked up this beanie, sweater, and a couple scarves on sale, plus an extra 40% off.
I also picked up a Vitamix, finally! I got an older model because I just couldn't justify spending $700 on a kitchen appliance, of all things. Instead I spent $350. LOL
I'm excited to use it though. If you have any Vitamix recipe recommendations, please let me know!

ADVERTISEMENT
---
---
Monthly Favorites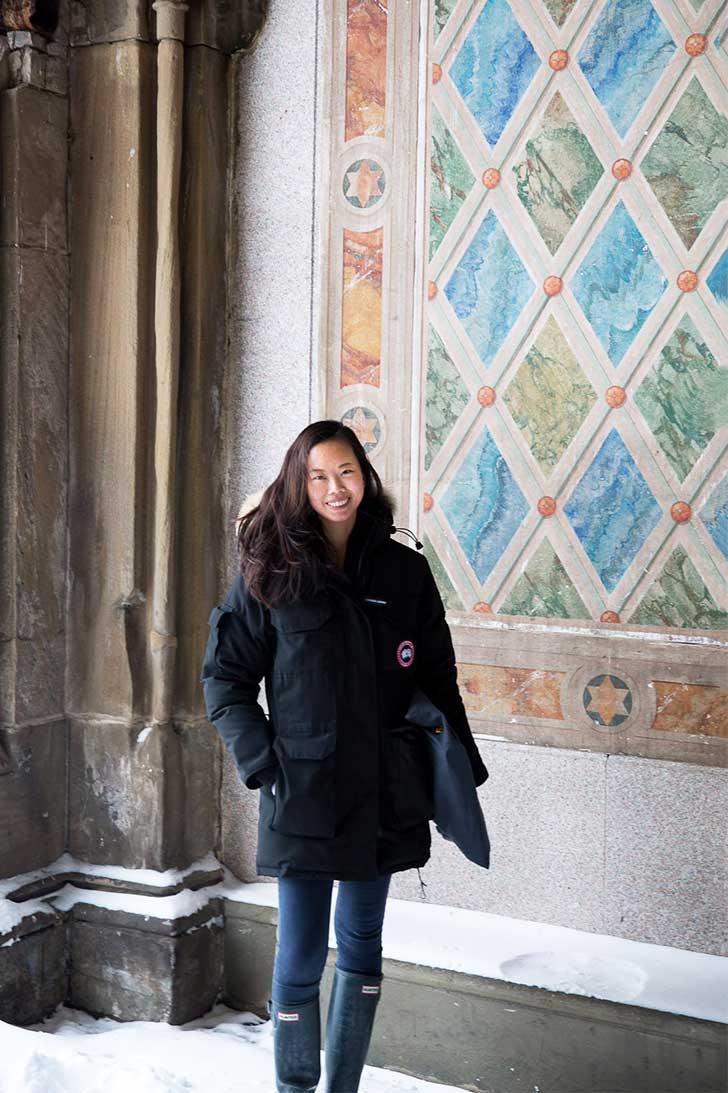 I've had this for maybe 6 years now and it still looks nearly new. January is when NYC gets bitterly, uncomfortably, freezing cold and this jacket is my go to.
I'm not going to lie, it's expensive, but as someone who is always cold, a Canada Goose parka is a must have!
Probably my favorite thing about it is all the pockets. I rarely wear a handbag with this jacket, because there are so many pockets to store anything you need to carry.
Also – in regards to the 'expedition' name. We recently got back from a trip to Antarctica and one perk of joining an expedition cruise is that they give you a cold weather parka. The one they gave us is great, but I have to say the Canada Goose version is weightier and even better at shielding you from sub zero temperatures so I do think it's worth the price.
I recently got this cashmere hoodie and it's probably my favorite thing to wear. It's thick enough to be warm, but thin enough to be comfortable… if that makes sense. I love how simple the design is too, it's just a solid color with a contrast stitch along the shoulders and cuffs.
I like it so much I'm debating getting it in a couple more colors.
Also.. it's technically a men's hoodie.
I've been trying to cook healthier and stumbled across this winter salad. It's SO good and easy to make ahead of time. I like places like Sweet Green and Chopped because you can make a salad taste good with all the add on's they offer, but it takes all day if you want to make something similar at home.
The recipe is simple and flavorful! It's basically just quinoa in a rice cooker, your choice of greens and roasting vegetables on a sheet pan in the oven. Add in a ripe avocado, some tahini sauce and you're done! Lots of flavor, great nutrients, but it takes maybe 30-45 minutes to make.
If you meal prep, you can make extra batches of the roasted veggies and quinoa to incorporate in other meals throughout the week.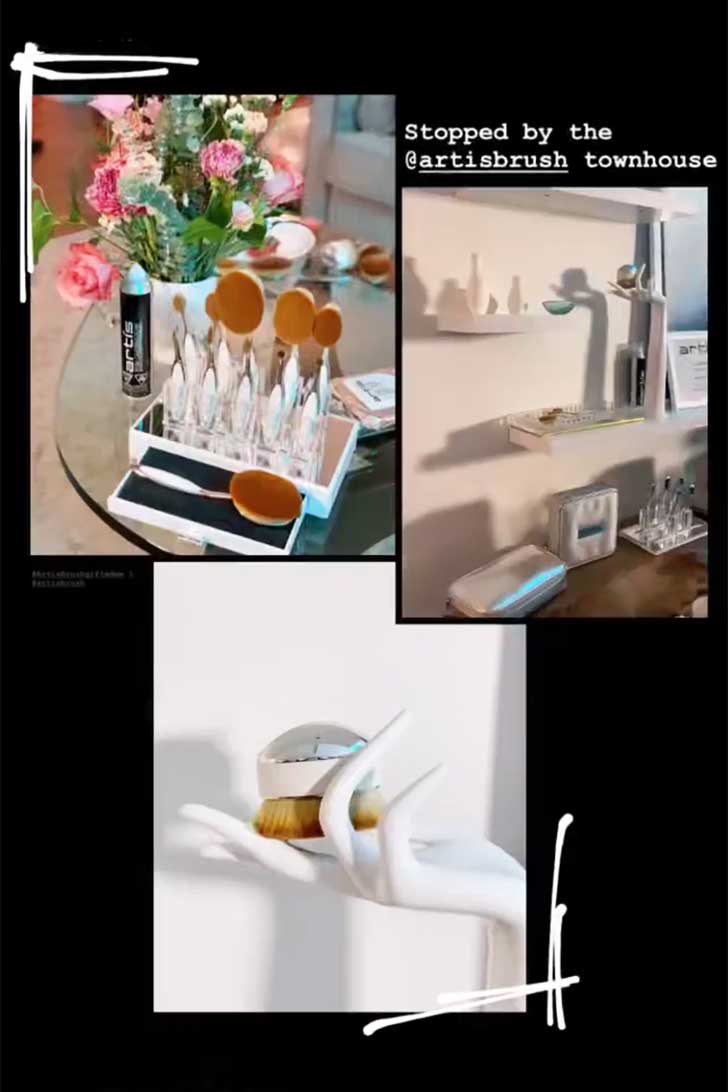 I stopped by the Artis brownstone off Washington Square Park and got a preview of their new collection. Out of all my makeup brushes, Artis is my favorite. They're pricey, but if you use foundation and want a flawless finish, there's nothing easier or better to use.
My favorite aspect is how easy they are to clean. I usually have a stockpile of used brushes because I never get around to cleaning them, but for Artis brushes you just spritz a small scoop of their cleanser onto a black pad, move the brush onto it, and it's clean in 3 seconds.
You can even use their makeup brushes to apply your skincare! I don't do that, but it's nice to know that they're multi functional.
ADVERTISEMENT
---
---
Books Read
I finished 3 great books this month that are worth recommending!
I decided to read this after hearing it on every 'best book' list ever. The book is set in Nigeria, where it's still common for polygamous marriages to occur. A young couple decide that polygamy is not for them, but when the wife can't conceive, a series of drastic events change their lives.
Stay With Me is fiction, but has a lot of interesting tidbits about Nigerian society based on the author's life.
A short read, this is a non fiction, true life account of a singularly unlucky man. Half Korean and half Japanese, Masaji Ishikawa is born in Japan post World War II, at a time when ethnic Koreans are discriminated against by the native Japanese.
His Korean father decides that their future in Japan is bleak, and relocates the family to North Korea, where the new Communist regime has promised work, education and a better life. You can imagine how that decision plays out.
If you've ever wondered what life in North Korea is like, this book gives a great first person account. It's a short read, I finished it in a day, and you can read it for free on Kindle Unlimited here.
After all that heaviness, this book was a good change. It's sort of like Gossip Girl meets a thriller and it's set in a futuristic New York City where everyone lives in this 1,000 floor glass tower that has replaced Central Park.
I read it in a day and promptly ordered the two others in the series, The Dazzling Heights and The Towering Sky. I finished all 3 in a week – definitely recommend these if you want some lighthearted, chick lick.
ADVERTISEMENT
---
---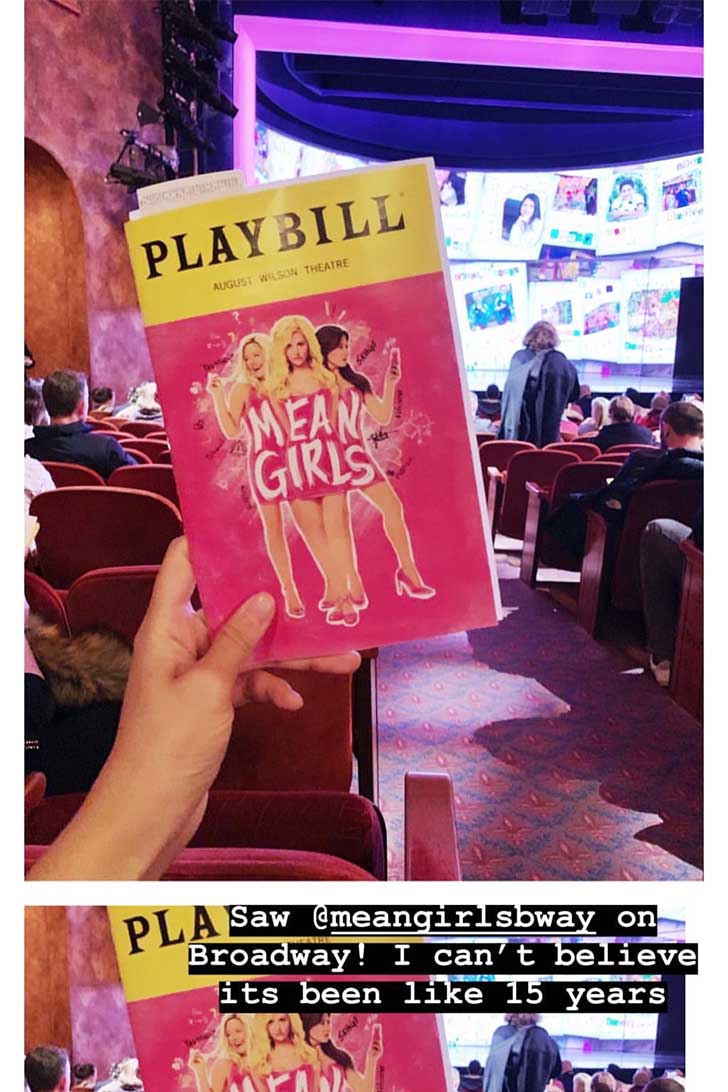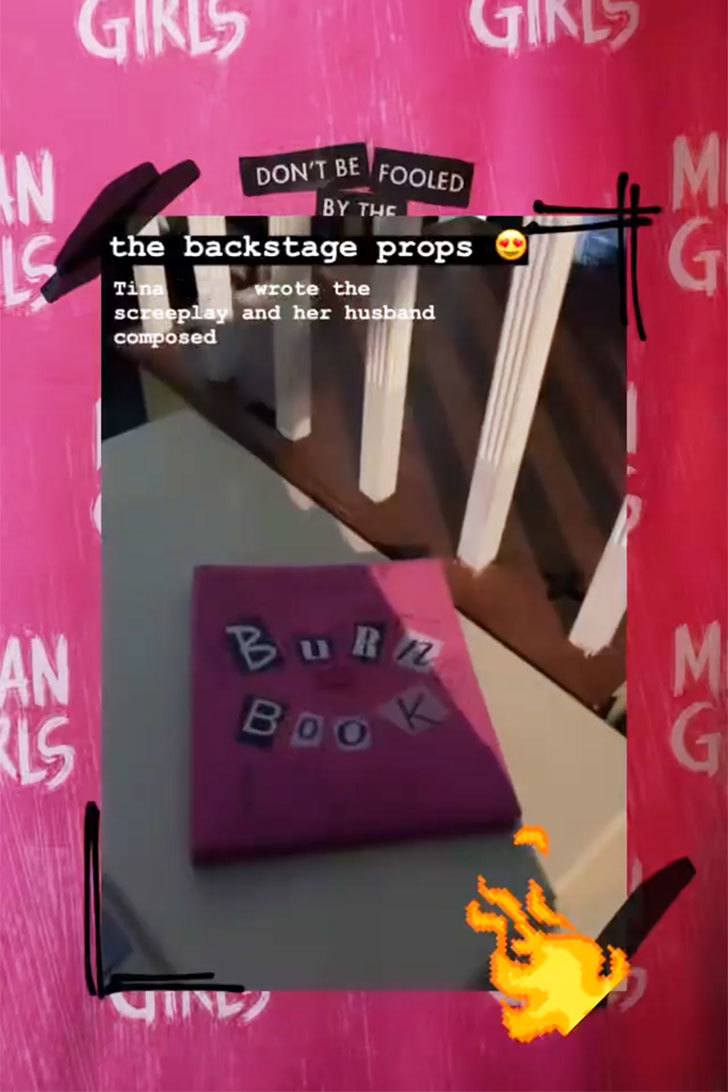 January Highlights
And finally, my highlight was watching Mean Girls on Broadway!
I can't believe it's been nearly 15 years since the Mean Girls movie came out. The show was really good – definitely recommend watching it.
The theater lobby is really cute, with lots of pink merch on sale, and then the bar has rosé in cute souvenir cups. Everything is just like what you'd expect, but better, and the show itself stays pretty true to the movie but modernizes it for 2019.
Can you believe cell phones didn't exist when the movie came out?
Afterwards, we took a backstage tour of the set and stage. I always thought Broadway theater seats were tiny, but the stage is just as small and cramped. They basically hang all of the set props from the ceiling (like couches, beds, anything they use in the show) because there's really not much space on the sides or back of the stage.
ADVERTISEMENT
---
---
How was your January? Did you make resolutions and keep them?