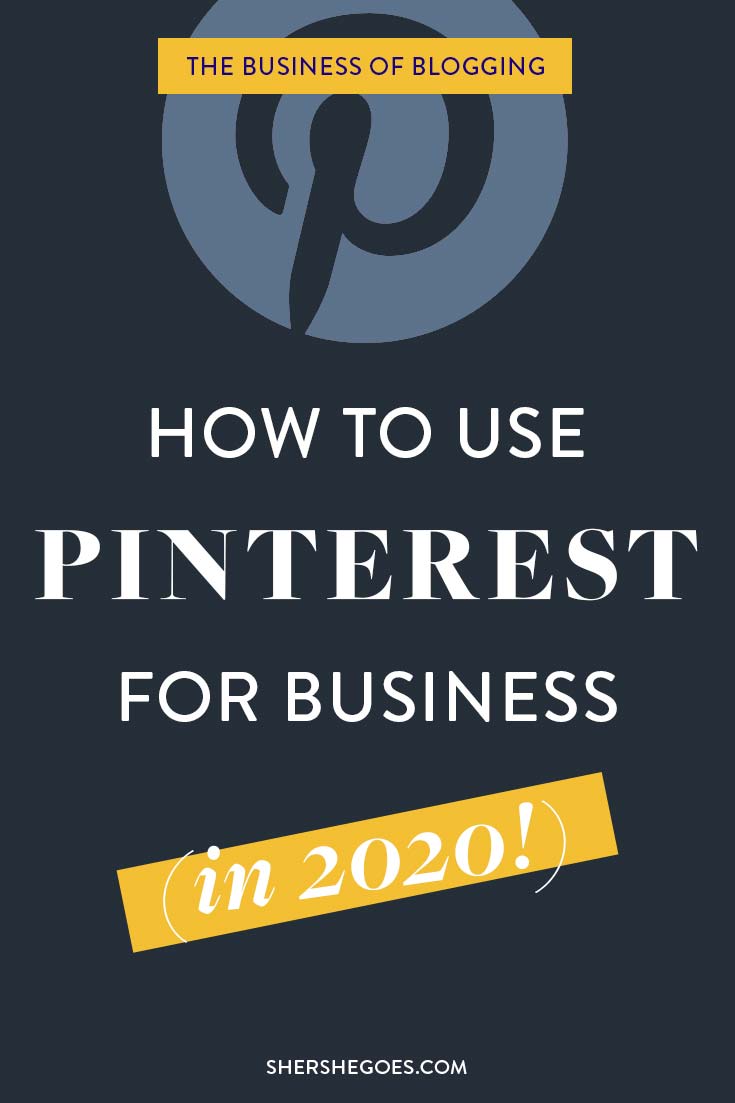 Pinterest for Business
Did you think Pinterest was just another way for stay-at-home moms to check out recipes or new outdoor patio ideas?
Well that's OK, because so did we!
ADVERTISEMENT
How to Use Pinterest
The truth is Pinterest is much more than that, and can be a key component for driving traffic – and direct purchases – to your business.
We have used Pinterest to drive our website's annual revenue from 0 dollars to well into the 6-figure range, and so can you!
Keep reading for our tried-and-true tips on how to use Pinterest for business!
ADVERTISEMENT
---
---
What is Pinterest?
Pinterest is a visual search engine where users can "Pin" their own images and also explore other publishers' feeds for ideas, inspiration, and connection.
But you probably already knew that. Under the surface, Pinterest is a marketer's dream.
More than 367 million people use Pinterest every month. And that audience is exciting not just because of its sheer size, but also because of its active nature.
85% of Pinterest users say Pinterest is where they go when starting a new project
98% of Pinterest users report trying new things they discovered on Pinterest
89% of Pinterest users report using Pinterest for purchase inspirations
These figures show that the Pinterest user base is not only massive but also one that actively uses Pinterest to inspire its purchasing decisions!
So, what are you waiting for? Let's get started with setting up a Pinterest business account!
ADVERTISEMENT
---
---
Setting Up a Pinterest Business Account
To launch a business Pinterest account, you must first have a personal Pinterest account.
Once you're logged into the latter, click the down arrow in the top-right corner and select "Add a free business account". Then, click "Get Started".
Here, you will be asked to enter your business name, website, country, region, language, and category of your business.
It may seem tedious, but it is incredibly important that you fill out all of these fields! Adding as much specificity as possible to your business account will help Pinterest put your Pins in front of the most suitable audience for your incredible content.
Finally, Pinterest will ask whether you want to run ads with 3 choices: yes, no, or I'm not sure yet.
We recommend selecting the last option, "I'm not sure yet". This gives you the flexibility to run Promoted Pins.
ADVERTISEMENT
---
---
How to Use Pinterest
Creating and publishing organic Pins should represent most of your publishing efforts.
Organic Pins are simply Pins you create, publish, and promote without structuring a paid campaign.
Broadly speaking, what you Pin should be based on your content interests, image library, and subject expertise.
Regardless of your content niche or how you acquire images (original photography, licensing stock images, etc.), your connection with your audience strengthens as you consistently publish Pins that highlight your passion and knowledge.
However, there are a few Pinterest tips that can help bring your images and content knowledge to the next level!
ADVERTISEMENT
---
---
The Best Pin Size
Let's start with the basic guidelines on visual formatting to ensure your Pin is visible to the widest possible audience.
First, Pinterest only accepts image files in PNG or JPEG format with a maximum file size of 32 MB.
Pinterest also "recommends" files with a 2:3 aspect ratio and explicitly states that 1000 x 1500 pixels is the optimum image size. Pins with an aspect ratio greater than 2:3 can be partially cut off in viewers' feeds, especially on mobile devices.
When possible, we definitely recommend adhering to the 2:3 aspect ratio guidelines, particularly when you are creating original images in Photoshop.
ADVERTISEMENT
---
---
However, sometimes making sure every Pin image has a 2:3 aspect ratio isn't feasible.
If you're a men's fashion blogger, for example, and want to create a Pinterest board featuring sunglasses, it's unlikely you will acquire product images for sunglasses in a 2:3 aspect ratio.
If you tried converting a horizontal image of sunglasses into a vertical 2:3 aspect ratio image, it's safe to say your new image would look odd and have way too much negative space.
Our advice is to follow the visual formatting guidelines whenever you can, but remember that following the guidelines shouldn't come at the expense of a visually stunning image!
ADVERTISEMENT
---
---
Pinterest Ads
Pinterest also allows publishers to run paid "ads", which basically means the "Pins" you have already created are guaranteed to appear in other users' feeds as "Promoted Pins".
Full disclosure: we do not and have never created Promoted Pins.
Minimizing expenses is a key tenet of our business, and we have always believed – and believe this is true for any publisher – that dedication and focusing on image quality are sufficient tools to achieve incredible reach on Pinterest.
With that said, we would be remiss to not introduce this feature to you, but don't take us for experts on this topic (on every other topic in this book you're more than welcome to take us as experts)!
You can set up Promoted Pins under the "Ads" tab of your Pinterest toolbar. Here, you can design campaign elements with impressive specificity.
Pinterest allows you to curate campaigns based on goal (i.e., general brand awareness or conversion to your website), budget (you set a general budget for brand awareness campaigns or pay cost per click for traffic campaigns), and the type of audience you want to reach.
ADVERTISEMENT
---
---
Learn More!
Like what you've read so far about how to use Pinterest for business?
Want to learn more tips that can help you develop a comprehensive strategy?
If you answered "Yes" to either of these 2 questions, you're in luck!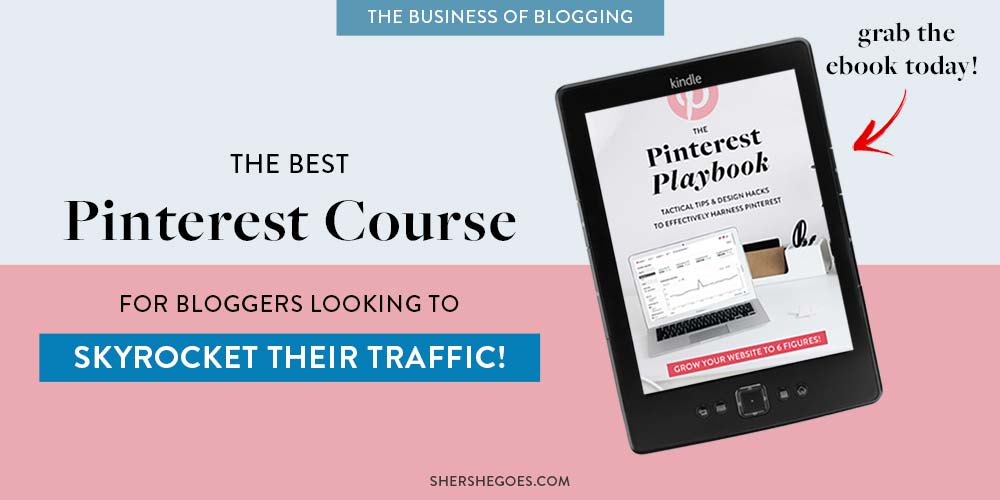 The Pinterest Playbook
Ever wondered why some bloggers get thousands of traffic from Pinterest in a day, while most struggle to get that in a month?
What strategies enable some Pinterest accounts to take off? Is it their niche? Or is it because they're a pro photographer or expert graphic designer?
Nope.
Pinterest is a straight forward marketing platform that doesn't rely on followers.
Successfully leveraging the platform can grow your website traffic, cultivate your target audience and lead to engagement, email sign ups and sales.. in a simple, repeatable formula that won't burn you out.
We recently published The Pinterest Playbook, the complete story on how we drove our Pinterest reach from nothing to nearly 5+ million views.
The ebook breaks down our complete Pinterest strategy and all the advanced strategies we use to re-purpose existing blog content into highly clickable pins. As a result of our methods, we grew our website from a hobby blog with a handful of visits a month to over 7 million visitors a year!
Master your marketing with The Pinterest Playbook today.
ADVERTISEMENT
---
---
Read More in my blogging series:
Blogging 101
10 Clauses You Must Include in Any Freelance Agreement
Grab My Blogger Contract Template
How to File Taxes as a Blogger or Small Business Owner
How to Use Pinterest for Business
The Complete Pinterest Playbook to Growing a 6 Figure Blog
How to Use Pinterest for Business: a Step by Step Guide
Want to grow Your Blog? Here's the Latest 2020 Pinterest Strategy
Avoid these 7 Pinterest Mistakes: Follow these Best Practices Instead!
Understanding Pinterest Analytics: A Deep Dive to Improving Your Reach
Conference Recaps & Course Reviews
Is Masterclass Worth It? A Review
5 Takeaways from InfluenceHer Collective's Her Conference
What to Wear to a Business Conference
Follow me @Sher She Goes on