Thank you to Curel for partnering on this sponsored post.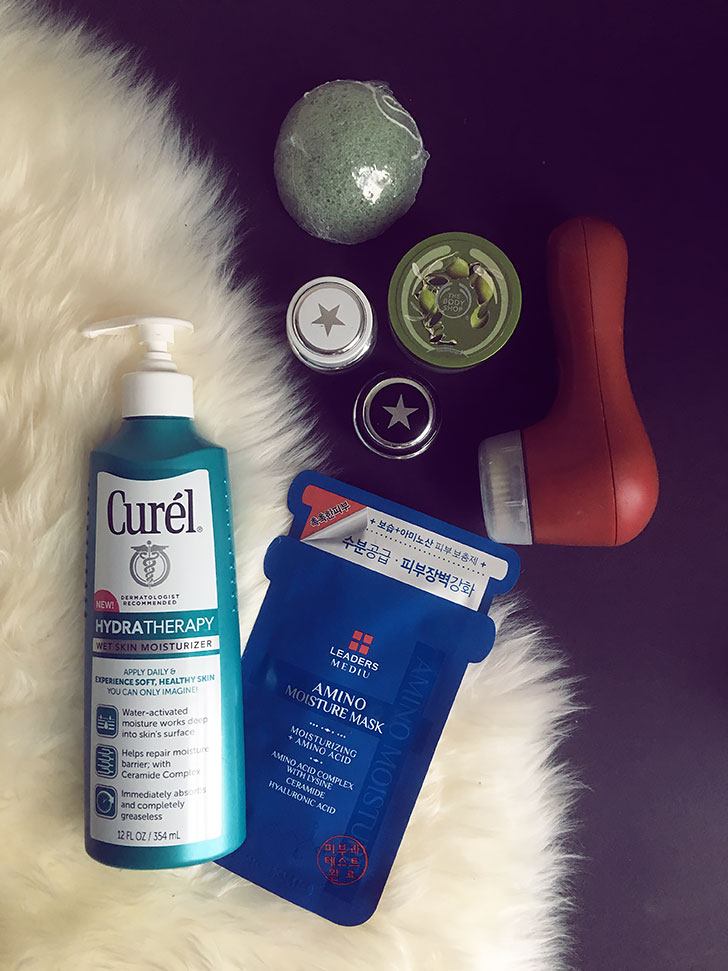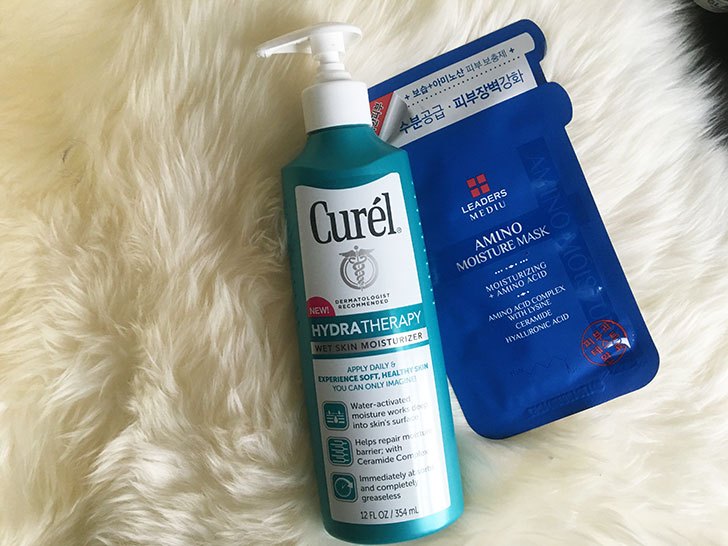 3 Tips to Transition Your Skincare Routine
Summer to Fall
Wow how is it the end of August already? I can't believe pumpkin spice lattes, cozy sweaters and fall leaves are almost upon us and then a whole new year. As we look towards fall, I wanted to share some transitional skincare tips for maintaining hydrated, healthy and happy skin into the cooler months
1 | Exfoliate
I find that all the summer sun tends to lead to dead cell buildup on the skin, making it feel rough and look dull so I look to do a full body all over exfoliation. If you live near a korean spa, the ajummas there will do a serious rubdown where you'll be scared at how much dry skin comes off. An easy at home ready is a body scrub – my current rotation is this heavenly olive oil scented scrub from the Body Shop.
For the face I like to use my clarisonic and do a deep exfoliation. An inexpensive alternative is a simple konjac sponge made from the root of the konjac tree and very popular in Japan.
2 | Hydrate as easily and quickly as possible
In the summer, all the heat and humidity mean that I don't moisturize half as often since I don't want to feel layered and sweaty in product. As fall comes around, that goes out the door! Fall seems to last for just 1 month in NYC (and is the perfect time) so I want something relatively lightweight but also something that works fast so I've using a wet skin moisturizer post shower. Wet skin moisturizers like Curel's Hydra Therapy, give the perfect amount of all over hydration so that I can skip a heavy face moisturizer and make sure my heels and elbows are all good in the same step.
If you're unfamiliar with wet skin moisturizers, they're very easy to apply – you just slather on a light layer after your shower, before your towel off. Because your skin cells expand in shower, they provide an easy pathway for the Curel moisturizer.
3 | When all else fails.. reverse the damage with acids!
Despite my best attempt to lather on SPF and avoid the sun, I managed to get lots of sun exposure in this summer. I'm currently on a trip to the Dominican Republic and in just one short cloudy afternoon, I got a bit of a burn on my shoulders and tons of new freckles on the cheeks.
As fall sets in, I'll be immediately trying to lighten the sun spots and prevent any darker deeper moles from setting in by re-starting my skincare acids and actives again. More on that to come!