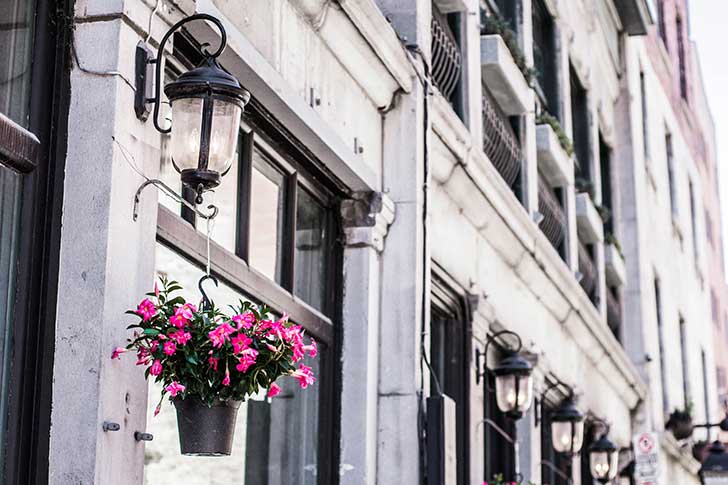 Where to Stay in Montreal
Growing up in America, I was always told that a trip to Montreal was the easiest and most affordable way to get a vacation experience that felt like galivanting in Europe. I'll admit that given how close Montreal is to the states I was skeptical, but boy, was I wrong!
Whether you're sampling some of Montreal's reputable French-Canadian cuisine or simply strolling among the lovely architecture of Old Montreal, a visit to this Canadian hub really does make you feel like you're in a different world.
Keep reading for our favorite places to stay in Montreal, Canada!!
---
---
Best Hotels in Montreal
To summarize, here's a handy chart of our recommended Montreal hotels. All include free wifi and are known for comfort, good location and great customer service.
Best Montreal, Canada Hotels – Summary Comparison Chart
Below is more information about each hotel and why we recommend it!
---
---
Le Place d'Armes Hotel & Suites
Billed as the first boutique hotel in Old Montreal, Le Place d'Armes Hotel does nothing to discredit that lofty distinction. The hotel's 133 rooms and suites are set among three 19th century buildings exhibiting the best of Old Montreal's neoclassical architectural style.
With the rooms and suites replete with exposed brick, French doors, and terraces, you'll soon see this beauty is as beautiful on the inside as well!
---
---
Auberge du Vieux-Port
Long heralded as one of Old Montreal's finest hotels, the 150-year-old Auberge du Vieux-Port is the only Old Montreal hotel located along the banks of the St. Lawrence River.
The Auberge is actually two structures with 45 combined rooms offering gorgeous waterfront views – in some ways the hotel so nice they built it twice!
---
---
The Ritz-Carlton Montreal
Though it may have a famous name, the Ritz-Carlton Montreal offers a luxury boutique feel in the heart of Montreal.
Occupying a building that's stood near Old Montreal for 105 years, the Ritz-Carlton offers all the luxurious accommodations – including a rooftop pool with stunning city views – that will make your Montreal moments truly unforgettable!
---
---
Hotel Le St-James
With plenty of silk, marble, and wood the Hotel Le St-James turns a great guest experience – staying in the heart of Old Montreal – into almost feeling like a European aristocrat at times.
With plenty of modern updates and a location in walking distance from the best of Old Montreal sights, shopping, and cuisine, the Hotel Le St James is a perfect place to spend your Montreal respite.
---
---
Le Petit Hotel
Despite its name, there is nothing small about Le Petit Hotel, a gorgeous boutique located on the city's first public square in Old Montreal.
With 28 rooms and an aesthetic that blends the classic architecture of Old Montreal with modern and brightly colored furniture and art, Le Petit Hotel is truly a diamond among the gems of Old Montreal hotels.
---
---
And that's it! Our guide to Montreal's best hotels to make the most of your stay.
Whether you're looking for ultra-luxurious comfort, the best location in town, or no-frills budget cheap hotels, these top hotels in Montreal are sure to please.
Follow Sher She Goes on